Full Guide on How to Fix Android App Not Installed Error
Other than Google Play, people would select to download and install some applications from other sources. These downloaded and installed apps might not be able to be found in Google Play or accepted by your device. Thus, for most of the time, you would receive a message saying "Application Not Installed", which means you fail to complete the app installation. Actually, this error is caused by your faulty actions rather than a software or hardware issue. Therefore, you need to know the reasons of this error then you can know how to fix Android app not installed error.
Part 1. What Causes the Application Not Installed on Android Issue?
Since this issue is caused by wrong operation normally, you need to know the main reasons of it so that you can take action to prevent your device from this error effectively. And below is the summary for you.
1. Deficient Storage Space
To download and install software on your Android, the primary condition is the sufficient space. Thus, if your device is full of different kinds of data and do not leave enough space for the new app to run, it will be unable to be installed.
2. Improper Storage Location
When installing the downloaded software on your device, you need to select a location for it. But some apps would only run well in internal storage while some must be installed in SD card. So, you need to choose an appropriate location for the new app or you might get an installation failure.
3. Undetected SD Card
In an ordinary way, users would tend to download and install the files in their SD card so that they can save space for their devices. However, sometimes the SD might not have a good connection with your device or be connected to PC or other electronic devices, which would make the app unable to find the SD card and result in the error.
4. Chaotic Storage
Some unnecessary or unhealthy application would disturb the storage of your phone. This is a serious problem for the reason that it can cause many Android issues. Hence, it is indispensable for you to manage your phone space regularly and select clean apps to download and install.
5. Corrupted App File
The applications that you download from other source rather than the Play Store are usually corrupted which is not possible to be installed on the Android phone successfully. In this case, you need to check the source and extension name of the application to make sure that you have downloaded the available and unbroken software.
6. Application Inadaptability
The application you download must be compatible with your device or it will not able to be installed certainly. So it is wise to read the instructions carefully before you download and install the app.
All these factors would cause the Application not installed error so you can pay more attention to them when you use your device, which can help you to avoid the issue easily.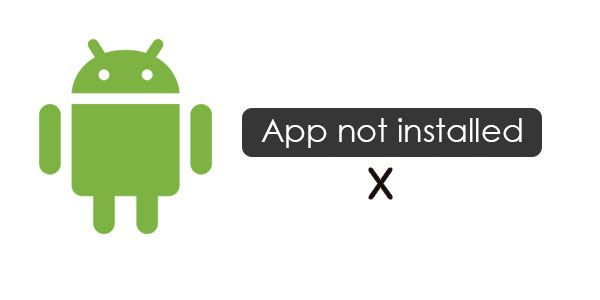 Can't miss:
How to Install Apps on Android?
Part 2. Tips to Fix Android App Not Installed Error?
The methods to fix Android App not installed error are not as complicated as you think. All the tips that we show you today are simple and easy to operate. Just follow the details below to return your phone into nature.
1. Remove Useless Applications/Files
Removing the applications or files that are useless or unwanted not only can help you manage the apps systematically but also can enlarge the usable space to allow the running of the new app. To achieve that, you can:
- Go to Settings> Apps/Application Manager.
- You will see a list of applications that have installed on your phone. Just select and click on the unwanted app and then tap on Uninstall in the Application Info page to remove it.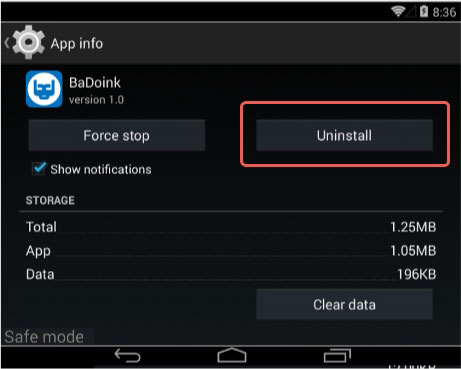 Can't miss:
Remove Old Videos from Android Phone/Tablet
How to Delete Android Photos in One Click
2.Download App from Google Play Only
Google Play Store is the only trusted and safe application to download and install software. This Android Market contains almost all the types of app that you need. Thus, you can select it as your source instead of other unknown sources. This tip not only can fix the application installation error but also can prevent your phone from malware or unhealthy software.
3. Mount Your SD Card
Before the installation, you should make sure that the SD card is inserted in your device well. This can be checked by:
- Disconnect your Android from computer at first.
- Navigate to Settings> Storage> Storage Info> Mount SD Card.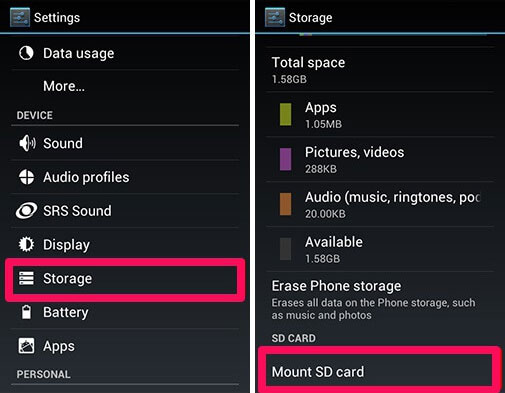 - Restart your phone and try to install the wanted application now.
4. Install the App in the Right Place
When you install the App, you can let it decide where it need to be placed rather than tamper the location forcibly. Normally, applications would prefer to be installed and saved in internal memory.
5. Format SD Card
If the SD card you use to install the App is corrupted, you need to format it to repair the card. Then you can try to install it once again.
- Go to Settings> Storage> Format SD Card.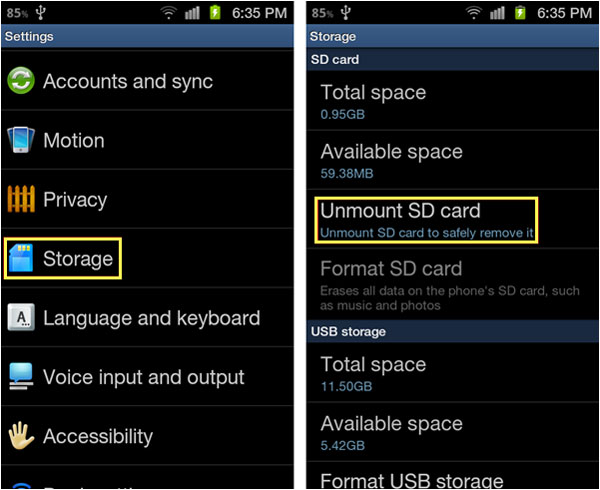 - Then you need to visit Settings> Storage> Mount SD Card again to use it smoothly.
6. Reset App Permissions
It is possible that you do not get the application permissions when you try to install the software. In this case, you can reset App permissions to solve the problem. To accomplish the resetting process, you can:
- Go to Settings> Apps> Reset App Preferences/Reset application permissions.
7. Select the Correct File
Some applications may not support the Android model that you are using. Thus, you'd better read the instructions before installing it on your device carefully. It is certain that you fail to install an unbefitting App fails on your device.
8. Reboot Your Android Phone
The last means you can try to fix the Android App not installed error is to reboot your phone. It is very easy. What you need to do is just long press the Power button of your phone till you see a pop-up window with several options. Click on Restart option and wait for several seconds.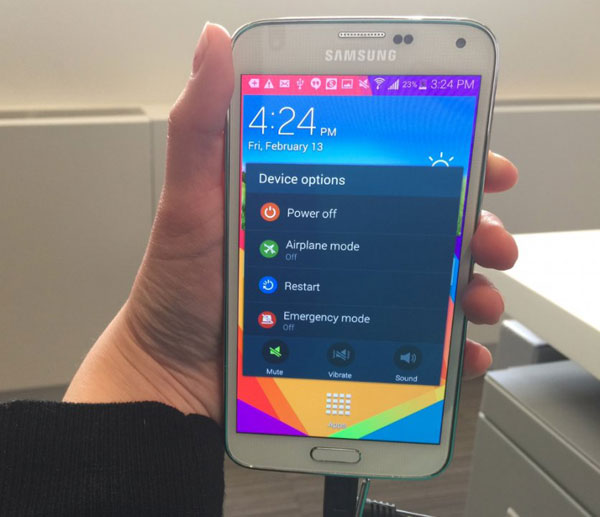 Related Articles:
Android Phone Keeps Turning off? 3 Ways to Fix It!