Pixel Contacts Disappeared? Here's How to Recover Deleted Google Pixel Contacts
What should you do if you delete the contacts on Google Pixel by mistake, or find that Google Pixel contacts disappeared accidentally? When it comes to mobile phone data loss, losing contacts may be the most annoying thing because the contact is directly related to daily life and work communication. But don't worry, under normal circumstances, deleted contacts can be recovered.
In this article, we will show you two easy ways of how to recover deleted contacts on Google Pixel. But before starting the recovery, let's take a look at some related matters about losing contacts.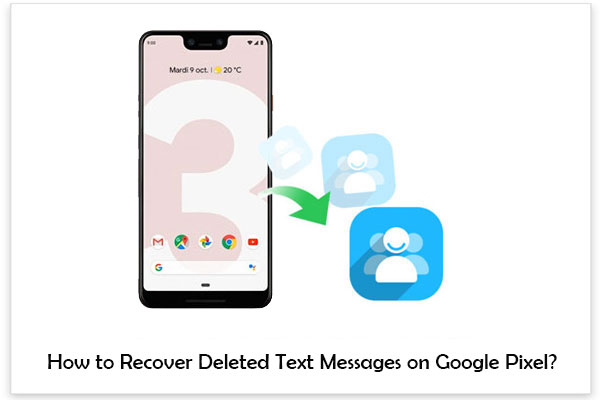 Part 1: Things You Should Know Before Recovering
What May Cause Contacts Lost from Google Pixel?
We can't be careful anymore, but still data loss due to various unforeseen factors. For Google Pixel users, the common reasons for loss of contacts are as follows:
Accidental deletion - You must not mean it. It is possible that you accidentally deleted the contacts when you cleaned the phone memory. It is also possible that the phone is loaned to someone else, and that person is not familiar with your phone interface and mistakenly pressed the delete button when making a call. In short, it happened.
Data corruption - Many situations can cause phone data corruption. For example, when you connect your phone to a computer for data transfer and then disconnect, data corruption suddenly occurs. It is also possible that the data is damaged due to a problem with your mobile phone system. In short, it can happen in many ways.
Errors in contact transfer process - Some people want to transfer contacts from the old device to the new device after buying a new Google Pixel phone. However, after the transfer was completed, it was found that many contacts were lost on the new phone. Of course, not everyone has experienced this situation, but it is not impossible.
Broken phone - If due to some accidents, such as accidentally dropping the phone on a hard floor, or the phone being dropped in water, causing physical damage to the phone, this can also be one of the reasons for the loss of contacts or other data.
Any way to recover deleted contact from Google Pixel?
You may not know the fact that the contacts you deleted did not really disappear from your Google Pixel phone, but remained in a corner of the phone's internal disk. As long as you have not saved new data on your phone and these deleted contacts have not been overwritten by the new data, you have a chance to restore them back by using professional Google Pixel data recovery software.
Therefore, in order to prevent deleted data from being overwritten by new data, you need to stop using your phone immediately, and you cannot download or install any applications.
Next, we will tell you two different solutions to restore deleted contacts to your Google Pixel phone. Whether you have backed up your contacts, you can solve your problem.
Related Posts:
Part 2: Restore Google Pixel Contacts from Google Backup
Today's smart phones generally have a built-in backup function, and Google Pixel is no exception. You can sync Pixel contacts to your Google account by selecting "Settings" > "System" > "Advanced" > "Backup" > "Back up to Google Drive" on your phone. After that, once you lose or delete the contacts, you can restore the contacts from Google backup freely. Here's how to do it.
How to restore deleted Google Pixel contacts from Google Backup
Unlock your Google Pixel phone and go to choose "Settings".
Choose "Google".
Under "Services", click on "Restore contacts".
Click on "From account" to choose which account to restore contacts from.
Choose the device with the contacts you want to copy.
Click on "Restore" and then wait until you see "Contacts restored".
Learn More:
Part 3: Recover Deleted Contacts on Google Pixel Storage
If you fail to restore contacts from Google backup to your Pixel phone or have not backed up your Pixel contacts, you need to ask professional Google Pixel data recovery software for help. There may be many options on the Internet. To make it easier for you, we recommend the famous MobiKin Doctor for Android (Win and Mac), the most effective data recovery tool with a good reputation in the market, to help you solve the problem of "contacts disappeared from Google Pixel".
Some Advanced Features of MobiKin Doctor for Android:
Supports recovering deleted contacts, call logs, SMS, photos, music, videos, audio, and documents from Android phones/tablets.
Restore data from both Android internal memory and SD card with ease.
Allows previewing data that is recoverable before recovering.
Supports two scanning modes to safely and thoroughly detect your device without losing any data.
Apply to a wide range of Google devices, including Google Pixel XL, Google Pixel, Google Nexus 6P, and Google Nexus 5X, Google Project Ara, etc.
Well protect your privacy.
Sounds perfect for your Google Pixel contacts losing problem? Now, it's time to see how to recover deleted contacts on Google Pixel via Doctor for Android by following the simple steps below.
For contacts recovery, you'd better root your phone beforehand so that the program can access your device's internal storage.
Step 1. Hook up your Google Pixel to computer
After you downloaded and installed the Google Pixel data recovery software on your computer, launch it and connect your Pixel phone to the computer via a USB cable.
To have your phone recognized by the utility, you need to enable USB debugging on your Google device.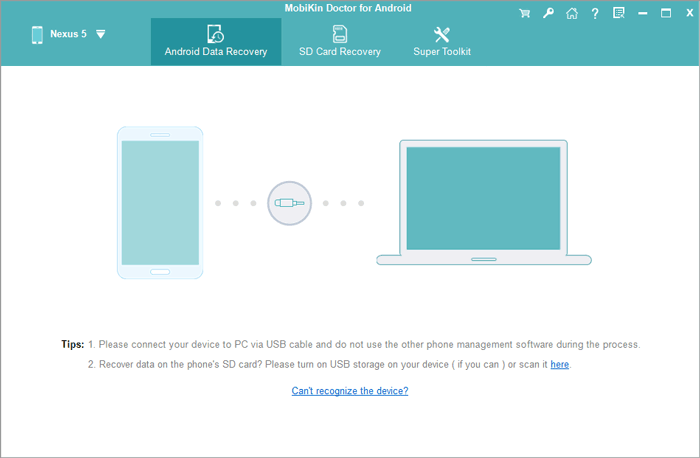 Step 2. Choose Contacts data type to be scanned
On the next window, you can select what kind of data to be scanned for the device. Here, you should choose "Contacts" and click "Next". Then, the program will scan on your device, and all your phone's contacts will turn up on the right panel.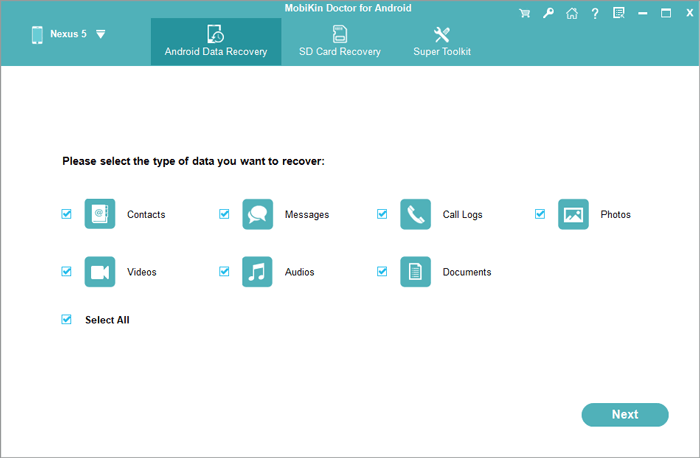 Step 3. Recover lost Google Pixel contacts
View the scanning results and select the contacts you want to recover by clicking the checkboxes for the name and phone number. Go ahead and press the "Recover" button in the lower right corner. A dialog opens, asking you to choose a location to save the recovered contacts. Confirm the location and press "Recover" again to begin the recovering process.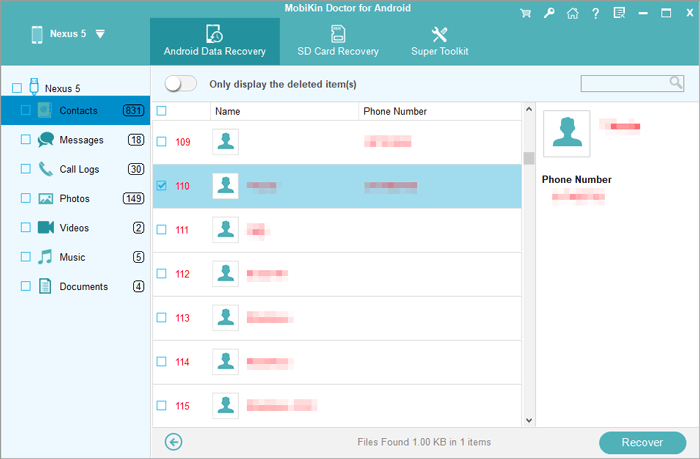 That's it!
Video guide on how to recover deleted contacts from Google Pixel:
Closing Remarks
It would help if you got into the habit of backing up your Google Pixel phone regularly. For contacts, you can choose to back them up to your computer or to the cloud. In this way, whether you plan to change to a new phone or lose your old device, you can easily retrieve important data from the backup.
As can be seen from the above content, the method of recovering deleted contacts from Google Pixel phones is easy to achieve, with the help of MobiKin Doctor for Android. In addition, it can also restore photos, messages, music, videos, and more. So, why not download it and try it out?
Related Articles:
Should I Switch from iPhone to Google Pixel? Do This in an Easy Manner
Can You Recover Deleted Text Messages on Google Pixel? Methods Are All Here!
3 Ways to Recover Deleted Contacts from Android (#1 is Awesome)
Android Picture Recovery - Recover Deleted Photos on Android
How to Fix Contacts Disappeared from Android? [Definitive Guide]
How Do I Transfer Contacts from Huawei to iPhone (Step-by-Step Guide)