5 Trusted Ways to Unlock/Bypass Google Pixel without Password or PIN
It could be quite frustrating when you have forgotten your password, PIN, or pattern on your Google Pixel phone. Then, unlocking the Pixel becomes necessary to regain access to its home screen. Whether you've encountered this issue or you want to be prepared for any future mishaps, this page is here to guide you through five commendable approaches on how to unlock Google Pixel without password. In the following, we shall break it down for you.
Option 1: How to Unlock Google Pixel without Password via Android Unlock [No Requirement]
Are you interested in swiftly unlocking your Google Pixel phone without any specific prerequisites? Android Unlock stands out as one of the top solutions tailored for this purpose. It's considered one of the most reliable programs for nearly all Android devices, including phones and tablets. As a widely-used tool, it is designed to effortlessly remove various types of Android locks with user-friendly operations.
What makes Android Unlock prominent?
Unlock Google Pixel without password in a couple of minutes (High success rate).
Bypass various screen locks, covering passwords, PINs, patterns, fingerprints, and face recognitions.
Remove the Android FRP lock without PIN/Password/Google details.
Unlock LG and Samsung phones without data loss.
Get on well with 8000+ Android devices, including Google Pixel 7/6/5/4(a)(XL)/3(a)/2(a), AMID 971R, Aurora II, BEAT2, CINK, GT, GT I9220, I9000, SWT 7220, SWT GT 7220, Symphony W10, T959, U1, ViewPad 10e. etc.
It won't disclose your privacy.

How to unlock Google Pixel without PIN/password via Android Unlock?
Step 1. After installing and launching the software on your computer, opt for "Screen Unlock" from the initial interface.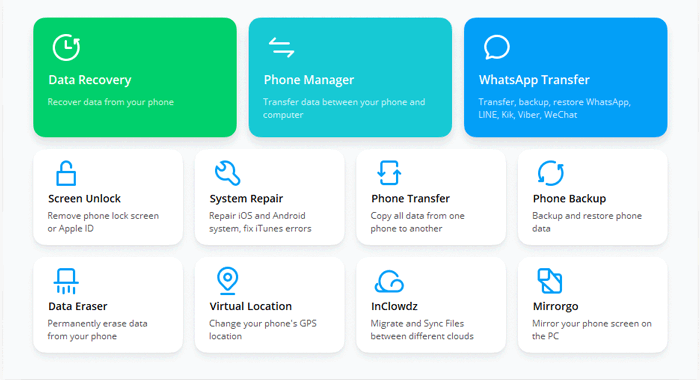 Step 2. Use a USB cable to connect your Pixel phone to your computer, then click "Unlock Android Screen & FRP" displayed on the screen.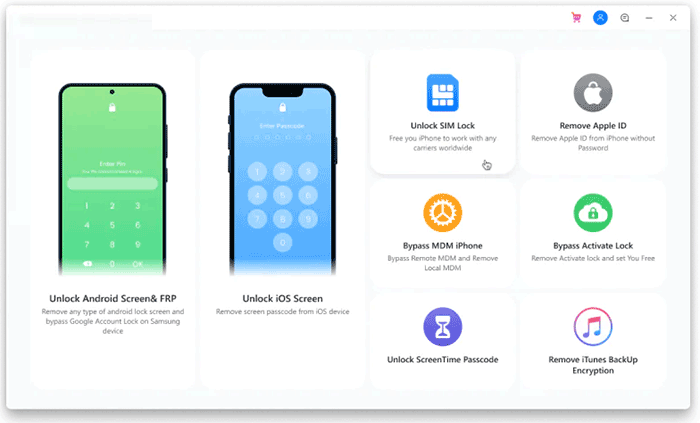 Step 3. From the list provided, select your specific Pixel model and click "Start". Next, follow the straightforward on-screen guidelines to guide your phone into Download Mode.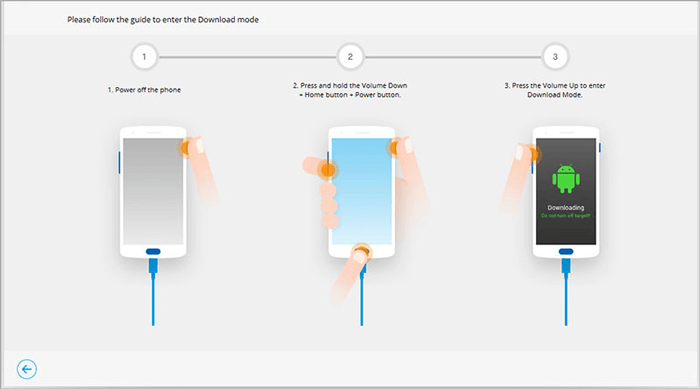 Step 4. When the program detects that your phone is in that mode, it will automatically download a recovery package onto your locked device within a few minutes.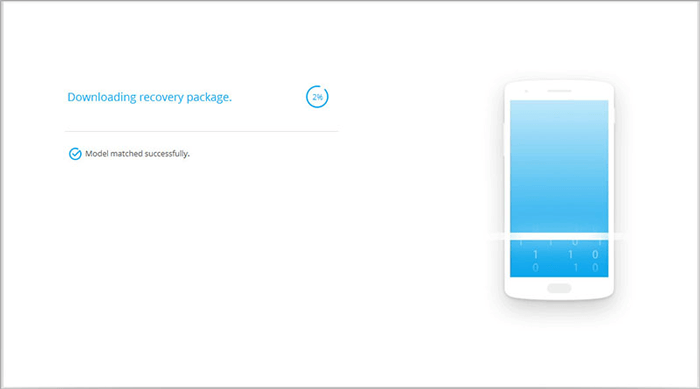 Step 5. Upon successful completion of the recovery package download, the software will notify you. Simply click "Remove Now" to commence eliminating the screen lock.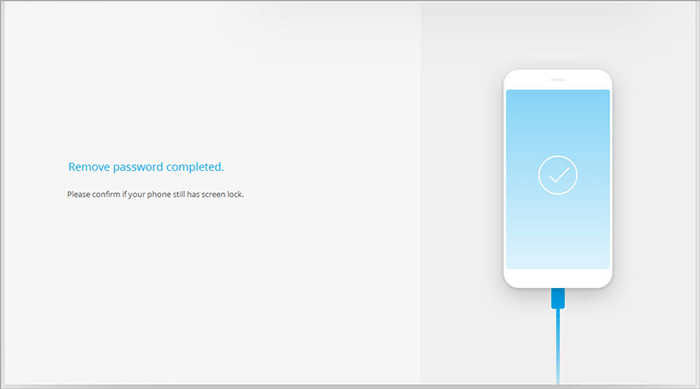 Tips: By the way, some may wonder how to unlock Google Pixel 7/6/5/4/3 without losing data. To be fair, there is no trusted technology to ensure that your Google Pixel is unlocked without data loss, and the most advanced tools, like Android Unlock, can only temporarily apply its key tech to Samsung and LG phones.
You Might Also Find Interesting:
Option 2: How to Unlock Google Pixel without PIN/Password via Google Find My Device
You can employ Google's Find My Device functionality to remotely reset your phone and remove its screen lock. This service establishes a connection to your phone over the Internet and performs a reset through your Google account. With that in mind, here's how to factory reset Google Pixel without password in this way:
Go to the Google Find My Device website.
Select your phone from the upper left corner of the site.
Click on the "Erase Device" option.
Confirm the erasure by clicking "ERASE".

After resetting your Pixel, you will need to go through the setup process and restore any backups if available.
Option 3: How to Factory Reset Google Pixel without Password via Pixel Repair Tool
Pixel Repair Tool functions in a manner similar to resetting through Google's Find My Device. Afterward, all data on the phone will be erased as well. Meanwhile, it has the added capability of installing the latest version of Android, coupled with the existing ability to fix Android crash efficiently.
How to bypass lock screen on Google Pixel with Pixel Repair Tool?
Launch the Chrome browser on your computer and access the Pixel Repair tool by clicking the provided link.
Choose your carrier details and click "Get Started".

After clicking "Next", follow the on-screen guidance to put your Google Pixel into Fastboot mode.
Navigate to "Rescue Mode" using the "Volume" buttons and confirm your selection with the "Power" button.
Link your Google phone using a USB cable, then click "Connect phone".

Click "Factory reset and reinstall", followed by confirming the action.
The factory reset and reinstallation process will commence immediately.
Once completed, your Google Pixel will reboot, and you will gain access without needing to input any password.
Other Recommended Articles:
Option 4: How to Bypass Lock Screen on Google Pixel via Recovery Mode
If you lack Internet access or a connected Google account on your Google Pixel device, you can resort to Recovery mode to unlock your device. Here's how to unlock Google Pixel without a password via Recovery Mode:
Begin by powering off your Google Pixel device.
Hold down the "Volume Down" button and the "Power" button simultaneously until you spot the Android logo on the screen.
Release the buttons, and then press the "Volume Down" button again until you reach the "Recovery Mode" option.
Choose this option by pressing the "Power" button.
Once you're in Recovery mode, utilize the volume buttons for navigation and pick "wipe data/factory reset" to factory reset your Android/Pixel phone.

Confirm your choice by pressing the "Power" button, and then select "Yes – delete all user data".
Patiently wait for the reset process to finish, and then opt for the "reboot system now" option. Your Google Pixel device will reboot, and you can now access it without needing a password or pattern.
Option 5: How to Unlock Google Pixel without Password Using ADB Commands
Another way to unlock a Pixel without a password involves utilizing ADB tools (Android Debug Bridge) and a command-line interface on your PC. To start with, you must have both USB debugging enabled and ADB tools installed on your computer.
See how to unlock Google Pixel without password/PIN via ADB commands:
Start by connecting your device to your computer using a USB cable, ensuring that the USB debugging mode is enabled.
Next, download the Android SDK Platform tool from Google's official website and extract it to any location on your computer.
Now, go to the address bar of the extracted folder and press the Windows key and [R] key simultaneously.
Type "CMD", and press "Enter" to open the command prompt window.
In the command prompt, execute the following command: "adb shell rm /data/system/gesture.key".

This command will remove the password file from your phone, effectively deleting the password on your Google Pixel.
If your phone still prompts you to enter a password, you can enter any desired password, as the phone will grant access regardless of the input.
Additional Tips for Google Pixel Unlock
Tip 1: How to factory reset a Google Pixel phone?
It's important to note that, regrettably, all the unlocking methods mentioned above will result in the deletion of your device's data. Here, you can get into the page - How to recover data after factory reset Android with or without backup if you want to secure content on your Pixel gadget.
Tip 2: What's the default PIN for Pixel?
While the initial PIN for Pixel phones is 0000, it's advisable to establish a stronger screen lock method, such as a pattern, password, or fingerprint.
Tip 3: How to screen record on a Google Pixel phone?
To initiate screen recording on a Google Pixel, perform a double swipe down from the top of your screen and choose "Screen Record".
If you can't find this option, you might need to swipe to the right to access it.
In case it's not visible, tap on "Edit" and drag the "Screen Record" feature into your "Quick Settings" for easy access.
Round Off
By going through this passage, you may have a clear understanding of how to unlock your Google Pixel without a password, and you'll be able to choose the avenue that best suits your needs. However, among the various methods discussed, we speak highly of Android Unlock – a trusted and efficient tool that always simplifies unlocking and ensures a hassle-free experience. Thus, give this program a download before trying it out. And you'll find it's worth every penny.

Related Articles:
4 Techniques to Recover Photos from Old Google Account on Android [2023]
How to Bypass Google Account Verification on Samsung Devices [5 Means]
Step-by-Step Guide for Switching from Pixel to iPhone 14/13/12/11/X/8
Google Pixel File Transfer: How to Transfer Files from Pixel to PC
How to Fake Google Map Location on Android/iPhone in 3 Ways?
Any Ways to Add Music to Google Pixel? 4 Good Approaches for You