How to Transfer Photos from Android to PC Easily?
With the advent of digital photography and the fusion of professional quality cameras in Android phones, you tend to have tons of pictures in your smartphone. While it may be required to have some of these handy in your phone always, you need to transfer photos from your Android phone to PC for backup. In this article, you'll find step by step guide to 3 of the easiest and most useful methods, so go ahead and you'll never have to look any further.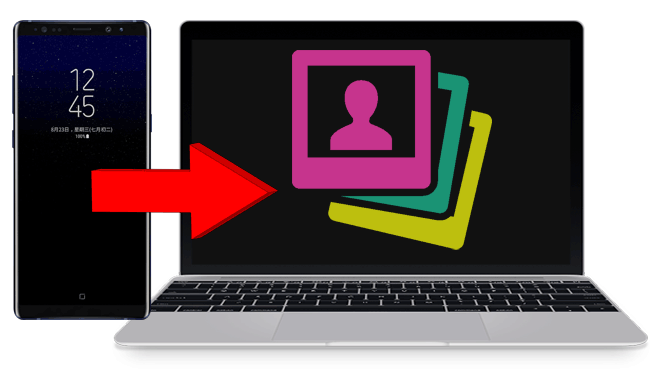 Method 1. How to Transfer Photos from Android to PC with 1 Click? - Using MobiKin Assistant for Android
MobiKin Assistant for Android is an Android file manager for desktop that makes it super easy to manage all types of files in an Android device. With it, you can transfer photos and other files from your Android device to PC without limitation. It will be much more handy to find out what you wanted than the USB method under the MTP mode.
The Highlights of MobiKin Assistant for Android
Transfer photos, videos, music, contacts, call logs, text messages, apps, and documents between Android and PC/Mac.
Manage (delete/add/modify) your Android files on computer desktop conveniently.
Back up and restore your Android device with 1 click.
Support Wi-Fi and USB connection.
Easy to use, with brief UI.
100% clean & safe.
Strong compatibility. Support all of the Android phones on the market, including Samsung, LG, Huawei, OPPO, Sony, Motorola, OnePlus, Xiaomi, Google, HTC, etc.
Work perfectly on Windows 10/8/7/Vista/XP.
Free download the software:
To preview and transfer photos from an Android device to PC, you need to connect your Android phone to PC via a USB cable, preview and select the photo(s) that you want to move, then tap on "Export" to transfer the selected photo(s) from Android to PC.
Here is a tutorial for that:
Step 1. Connect your Android device to PC.
Launch the program on your PC desktop and connect your Android to PC via a USB cable. You are required to enable USB debugging on your Android phone.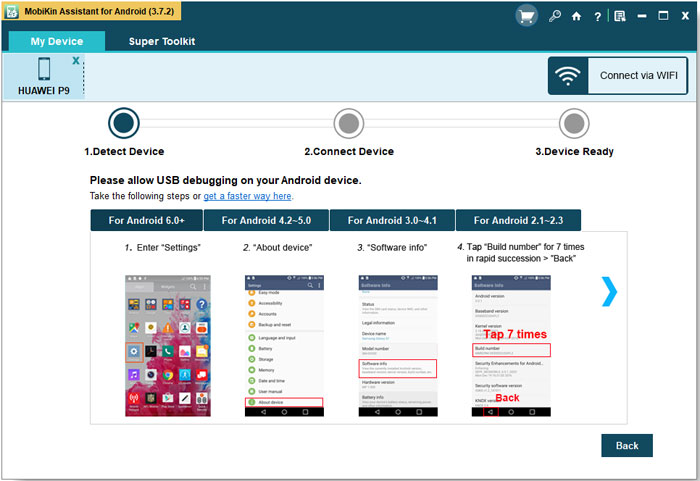 Step 2. Enter the main screen of the program.
Please follow the prompts and make your Android phone be detected. Once done, you can enter the main interface of the program. All the scanned files are displayed on the left panel.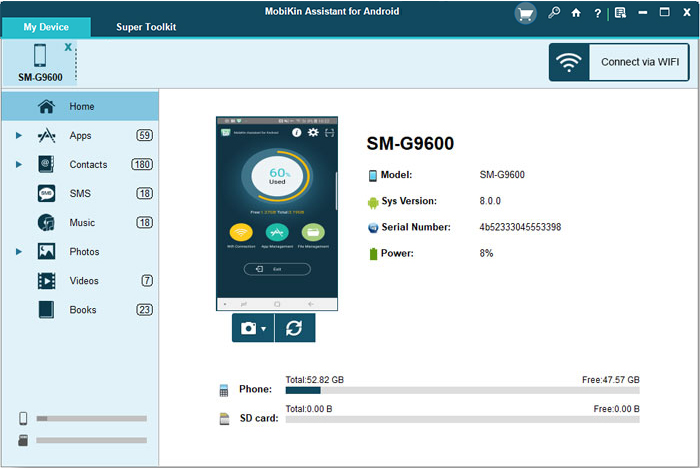 Step 3. Preview and select photos as you like.
On the left panel, go to the "Photos" > "Camera" > "Library". All pictures on your Android phone will be shown on the right panel. Now, you can preview and select the one(s) as you like. Tick the items on if you would like to transfer them.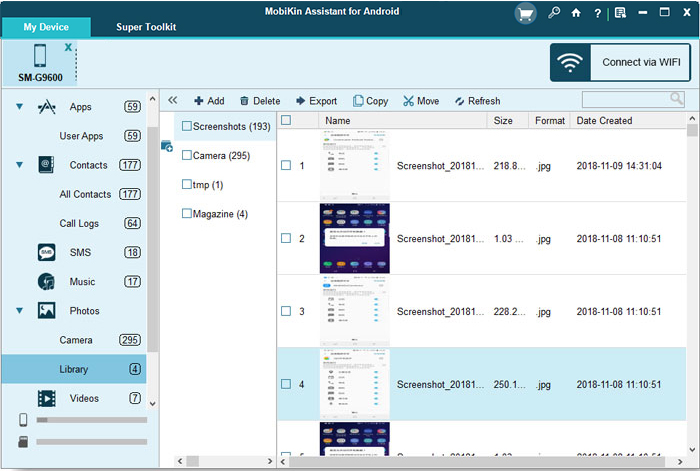 Step 4. Move pictures from Android to PC.
You can click "Export" to save the selected photos on your PC now.
If you wish to transfer all the photos to your PC, there's a simpler way by using the "One-click Backup and Restore" option. On the main interface, tap on "Super Toolkit" > "Backup" > check "Photos" and then click "Back Up". Choose a local folder to save the files and all the pictures get copied to the computer.
Read Also:
Method 2. How to Transfer Photos from Android to Windows Computer? - Using USB
The 2 most popular and direct ways of transferring photos using a USB cable are discussed in a subsequent couple of paragraphs. To transfer pictures, you just need a USB cable, no other 3rd-party software is required. The usages of these 2 methods are displayed in the following.
The MTP mode is well-knowed for copying files from Android devices to PC, and if you are using a Window 10, you can use the Microsoft Photos app to send the photos from your Android phone.
Transfer Photos by Using Media Transfer Protocol (MTP) Mode
This is most basic and perhaps the easiest way to accomplish the task at hand. Just follow the steps given below and relax as your pictures reach your PC. However, it is hard to find out the photo(s) you wanted sometimes.
Connect your Android phone to your PC using a USB cable.
Turn on the USB debugging if it prompts on your Android screen.
Pull down the notifications panel and select the "MTP" mode or "Transfer files" option.
Open 'My Computer' or 'This PC' from Windows Explorer.
Click on your device's name.
Go to the phone memory or SD card that contains your wanted photos.
Find the "DCIM"/"Camera" folder.
Select your wanted photo(s), then copy and paste to a local folder on your computer.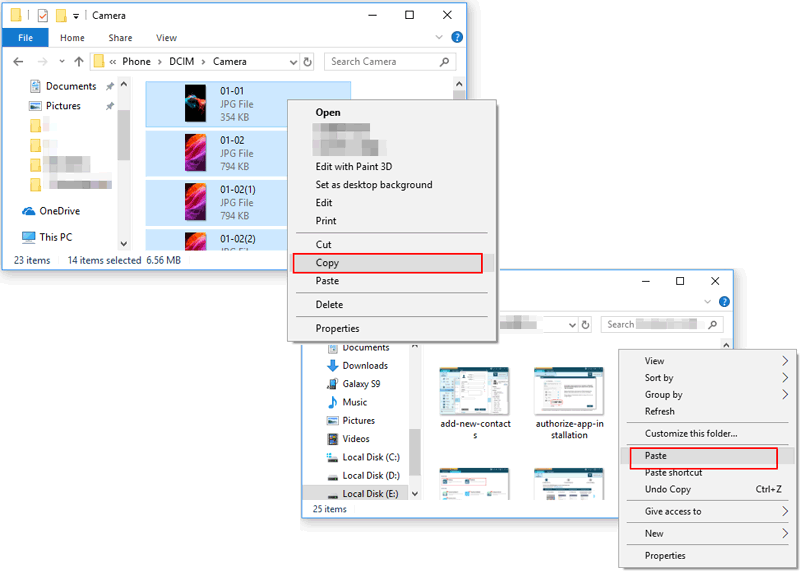 (1) In case, you have images in "Whatsapp" or some other folders, you should open the related folders.
(2) If the photos are in multiple folders, handle one folder at a time.
(3) If you are using a Mac computer, you need to download Android File Transfer to scan for the files on your device. See how to transfer photos from Android to Mac.
Using Microsoft Photos - For Windows 10
This is arguably the easiest method of transferring photos from your Android device to your PC. Windows 10 comes with Microsoft Photos installed in it. However, if it's not there in your PC, you can get it for free from Microsoft Store online. Follow the steps enumerated below and watch your pictures moving in no time.
Connect your Android phone to PC and trun on the "MTP"/"Transfer files" from the notification panel.
On Window 10, open "Microsoft Photos" from the "Start" menu.
Click on "Import" in the App (top right corner).
A menu will pop up. Select "From USB Device" option here.
A list of external devices will appear. Choose your Android phone to start scanning.
After that, Photos will show them on the desktop screen. Select the pictures that you want to transfer.
Click on "Import Selected" button to move the seleted photos from Android to PC.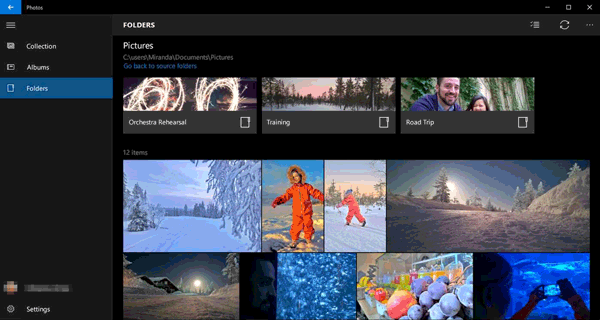 You May Like:
Method 3. How Can I Sync Photos from Android to PC via Wi-Fi? - Using Google Photos
If you have a high speed Wi-Fi Internet connection, you can also utilize Google Photos to sync photos from your Android phone to PC wirelessly. Just follow the simple steps given below and the task is done. To do that, you need to create a Gmail account if you don't have one.
#1. On Android
Install Google Photos app and open it on your Android phone.
Sign into Google Photos using your Gmail account.
Open the "Menu" by clicking on the top left three-line button.
Select "Settings".
Choose the "Backup and Sync" option.
Put the switch to "On". Now all your photos on the Android will get backed up on the Google Photos.
#2. On PC
Open an Internet browser on the computer and visit Google Photos for the web.
Sign into Google Photos using the same Gmail account.
You will see all your backed up photos here.
Select photos that you want to copy to your PC.
Click on "More" (the three-dot icon) at the top right corner and select "Download" from the drop-down menu and the task is complete!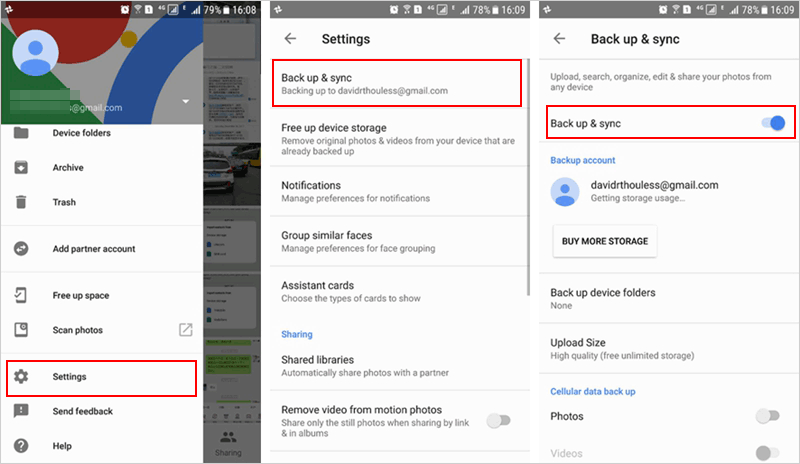 People Also Ask:
Conclusion
In these evolutionary times, technology is continuously changing to make our tasks easier everyday. In order to extract maximum benefits from these developments, one has to keep abreast with the latest in the technological field. Transferring photos from Android to PC has never been easier, but people still find it difficult.
We hope that people will never find it hard after reading this tutorial.
Related Articles:
How to Transfer Photos from Samsung to Computer? 5 Proven Ways
How to Import CSV Contacts to Android Devices with Clicks?
3 Different Ways to Transfer Photos from iPhone Xs/Xs Max/XR to Mac
How to Transfer Large Videos from iPhone to PC? (5 Ways Included)
How to Transfer Photos from iPhone to Samsung? [9 Ways in 2021]