Locked out of Your Android Phone? Here're 7 Real Fixes!
"I locked myself out of my phone and I don't remember the Google account I used. How can I recover it so that I can unlock my phone?" (from Quora)
Since Android phones are playing an increasingly important role in our lives, and there are more and more private data stored within, it's common to set locks for them. But suppose you're locked out of Android phone, you might want to say, "why am I locked out of my phone?"
Specifically, after attempts to input info like password and PIN code, the authentication is invalid, which is sort of self-protection for the handset. And there are other reasons as malicious locking when you install apps on Android from unknown sources. In these cases, getting into the gadget is your top priority, right? OK, let's talk about how to do that in different ways.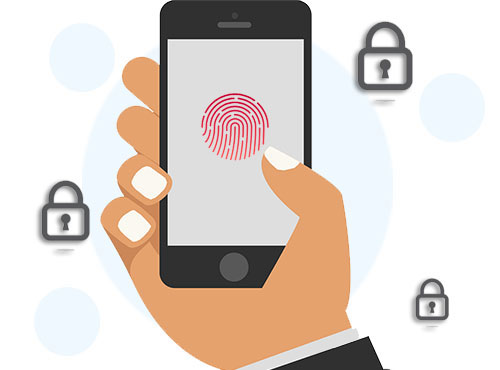 Part 1: Locked out of Android Phone? Try the Best Android Unlocking Tool
In this part, we would like to mention the best unlocking tool. Here, "best" means the program can easily complete the unlocking task in all instances, and has a high reputation because of its excellent performance. So what is it? Alright, it's Android Unlocker. As a mobile phone unlock expert, it's suitable for those who are locked out of phone password lock screen for whatever reasons.
Why do you need Android Unlocker:
Remove various authentications on an Android phone, such as password, PIN, pattern, and fingerprints.
Let you get into a locked Android in a few minutes with no data loss.
Simple interface, ads-free, and foolproof operations.
Get along well with various Android devices, including Samsung, Motorola, HTC, Huawei, OPPO, Sony, LG, Vivo, Xiaomi, Google, DELL, etc.
It never tracks user's privacy.

How to remove phone lock easily and quickly with Android Unlocker:
Step 1. Give the above button a click to download it on your computer. Run the tool after the installation, and choose Unlock from the main screen.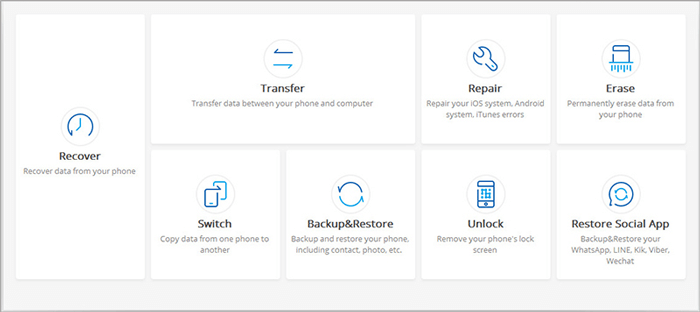 Step 2. Link your locked Android phone to this computer with a USB cable. And when it's recognized by the program, you should hit the Start button from the program interface to move on.
Step 3. You'll now be supposed to get your device into Download mode. Follow the clear instructions on the screen to achieve this. (Quick look: power off mobile > press and hold Volume Down + Home button + Power > release them and press Volume Up)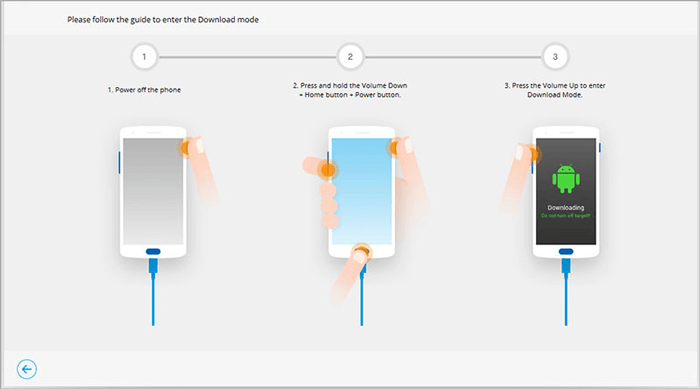 Step 4. When the phone is in this Mode, the software will download a recovery package on the device automatically. Please wait for the task to an end.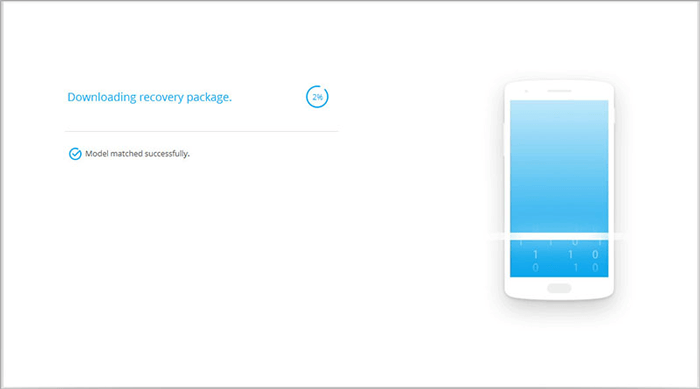 Step 5. After getting the message - Remove Password Completed, you can access your Android phone without any verification now.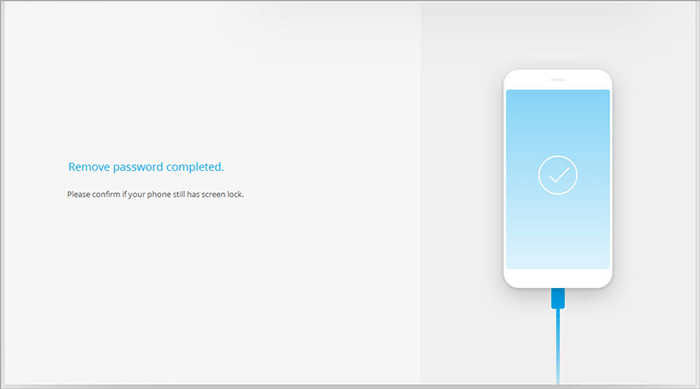 Related Posts:
Part 2: Other 6 Solutions When You Are Locked out of Android Phone
The following 6 methods are applicable to different scenarios. Here, it should be pointed out that while carrying out the second and sixth methods, you need to put Android into recovery mode. It is likely to cause your phone's data loss, so please ensure you have a secure backup in advance.
Solution 1: Unlock Android Phone via Find My Device
Find My Device (former name: Android Device Manager) is turned on automatically the moment you add a Google account on your cellphone. So just try this method if you didn't disable it manually before being locked out of Android phone. Here're the full steps:
Open your computer or any other phone to visit the website of Find My Device.
Log in it with the Google credential you used on the locked phone.
Choose the device you need to unlock and select Lock.
Fill in the blank with a temporary password (remember it), and tap Lock again.
You should see a confirmation showing the options Ring, Lock, and Erase.
Enter the password you've just set as prompted to unlock the Android phone.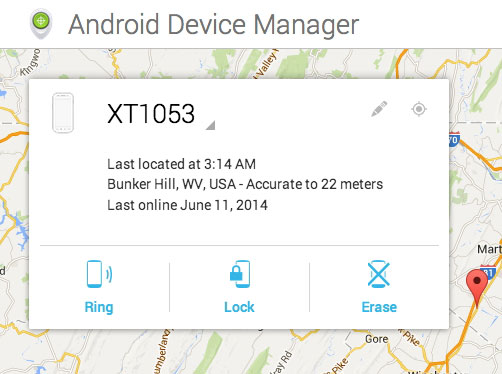 Solution 2: Access Android via Custom Recovery (SD Card Required)
"Locked out of my Android phone, I have some rough understanding of the mobile system terminology, and my phone has an SD card slot." On these occasions, it is possible to take this way into account. Here's how:
Download Pattern Password Disable ZIP file on your computer.
Insert your SD card into the locked Android phone.
Flash the ZIP file on the SD card to install Custom Recovery.
You'll get full access to the device now.
Input a random password to unlock your Android phone if you find there's still a password lock screen.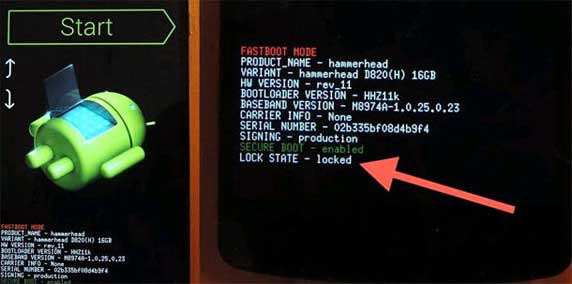 Solution 3: Unlock Your Phone with Find My Mobile (Samsung Only)
"I'm locked out of my phone. And the device is a fashionable Samsung phone with a Samsung account linked". In this case, it should be easy to unlock the phone with Find My Mobile. Now, let's go over the instructions:
Visit the website of Find My Mobile on any of your devices.
Sign in to your Samsung account that is associated with the locked Samsung.
Your phone should then appear on the left of the screen.
Tap on Unlock my screen as below.
Press the Unlock button to unlock the device with ease.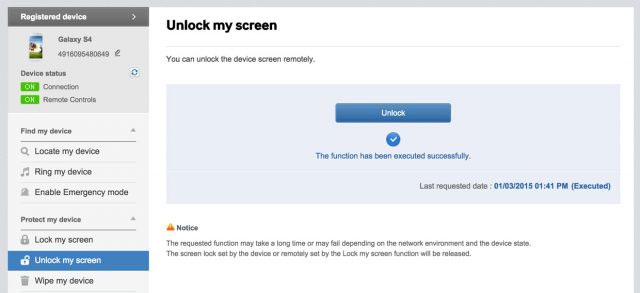 You May Like:
Solution 4: Unlock Android through Forgot PIN Prompt (Android 4.4 and Earlier)
Assume you're locked out of Android phone with Android 4.4 and older, then you can remove the lock screen pattern by using the forgot PIN prompt. To do this:
Enter any wrong patterns on the lock screen several times to get the prompt Forgot Pattern.
Tap on the hint and you'll be required to enter your Google account info.
Just do that, and you'll have access to reset the lock screen pattern.
Press Sign in tab to go to Screen unlock settings.
Set a new pattern as the screen lock.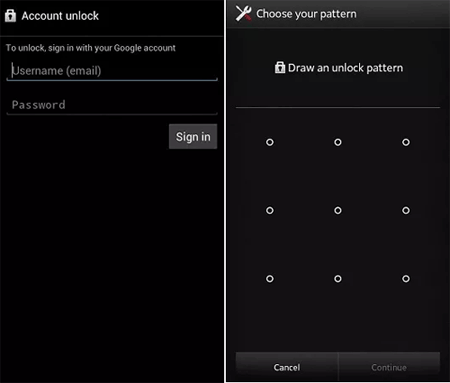 If your Android phone is running an old operating system and with less privacy stored in, you can disable the Android lock screen to make the access easier.
Solution 5: Get into Android Phone via ADB (USB Debugging Had Been Enabled)
With an Android phone locked up, you might be able to unlock it using ADB. But if your Android USB debugging is disabled, and the phone is running on Android 6.0 or higher, this method won't work definitely. Provided your phone is eligible, just check the following directions:
Attach your Android device to the computer via a USB cable.
Open a Command Prompt (or Terminal window) to the ADB installation directory.
Input adb shell rm /data/system/gesture.key and press Enter key.
Reboot your Android phone.
You'll find the lock screen should disappear.
You can now reset a password or perhaps pattern/PIN on your Android device as you like.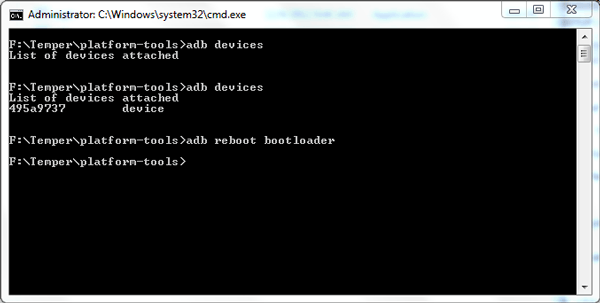 Solution 6: Unlock Android by Resetting It to Factory Reset (Ensure There Was a Backup)
"Lock my phone and can't get into my phone?" Take it easy! You can try to factory reset your phone if you have a previous backup because this would erase almost all your data on the Android phone. You can recover data after factory reset Android phone. To unlock your Android phone:
Press volume down and Power key all together to enter the boot screen.
Release both buttons after you get into the recovery mode.
Select wipe data/factory reset by pressing the volume key.
Confirm the selection using the power key to reset your handset.
Opt for the reboot system now to restart your Android phone.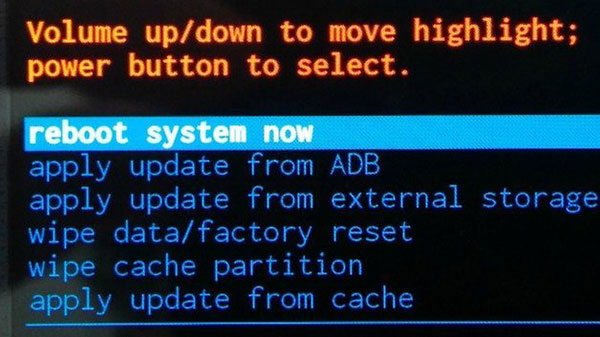 Notice: For some Android phones like Lenovo, in the first step above, you need to press the power, volume up and volume down buttons simultaneously.
Verdict
After checking these methods, it's easy to find that by using Find My Device, Find My Mobile, Forgot Pin Prompt, you can unlock Android with the help of inputting a linked Google/Samsung account. But they don't work in many cases.
While Custom Recovery, Factory Reset and Android Unlocker are viable for those, who forget Google account or have no associated account. Here, Android Unlocker, in particular, can be used to unlock Android phone without an inserted SD card, worrying about data loss and any programming knowledge.
Related Articles:
Tips & Tricks to Remove Swipe Screen to Unlock Android Phone
7 Useful Methods to Unlock Android Phone without Password
How to Unlock A Disabled iPhone without iTunes or iCloud?
Retrieve Deleted Photos/Videos from Locked Samsung
Android Phone Keeps Turning off? 3 Ways to Fix It!