Guide to Restore Android Phone from Google Backup
Backing up Android files with Google Drive is a wise choice for users- they are able to restore Android phone from Google backup when they lose or damage their devices unexpectedly. Thus, it is essential for Android users to master the way of backing up and restoring phone data with Google Drive. And here, we will show you the details about them at length.
How to Backup Android Phone with Google Drive?
Only when you have a Google backup can you restore the date from it. So, you are advised to form a habit of backing up Android phone regularly at first. It is just an easy task- you only need to turn the backup feature on and the Google Drive will sync the data on your phone automatically. The followings are the specific process for your reference:
- Launch Settings App on your phone and then go to Backup & reset option.
- Choose Back up my data and toggle the button on.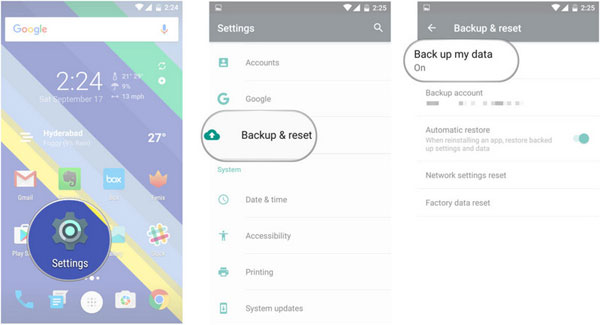 - Next, go back to the Back & reset page to check the Google account is associated in Backup account.
- In the end, you can switch on the feature Automatic restore which can restore settings and data while installing applications.

OK! From now on, Google Drive will auto backup your system settings and application data and you can get these data whenever you want.
See also:
A Complete Guide on How to Backup Files to OneDrive
How to Backup Android Photos to Cloud?
Restore Android Phone from Google Backup When Needed
After syncing your phone data to Google Drive, you can restore the backup from Google when you lose your files accidently or switch to a new phone. For most Android phone users, this would be the most direct and effortless way to get back their desired files.
In order to recover the Android phone from Google backup, you just need to:
- Login to the Google account that you have used to backup your Android data.
- After that, the synced data will be displayed on the interface. Just select a device to view them.
- Finally, click on Restore to get them back.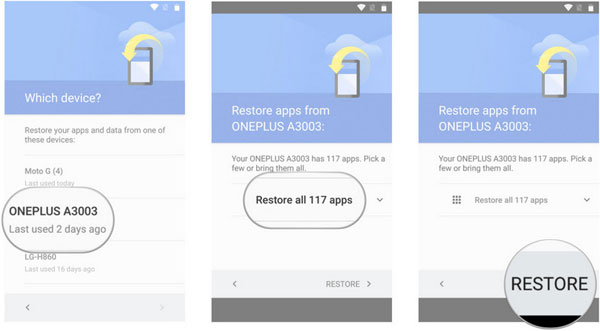 If you want to check the amount of the stored applications, you can:
- Enter Google Drive from the Home screen and then go to My Drive to tap on the hamburger menu from the top left corner.
- Click Settings> Manage backup and you will see a list of applications that are using backup service.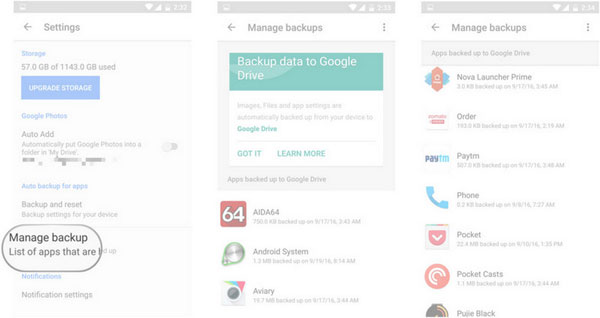 Alternative Way to Backup & Restore Android Data
Actually, Google Drive is not the only way for users to make a backup. If you are tired of Google backup, you can select to move your wanted files from Android to computer as well. This process would be more quickly than Google backup since it can be completed within one simple click with the help of MobiKin Assistant for Android (Win & Mac).
If you are not sure whether the software is reliable or not, you can download the free trial of it to have a try first.
- Establish a connection between your phone and computer. Next, run the program and open USB debugging on your phone according to the prompt.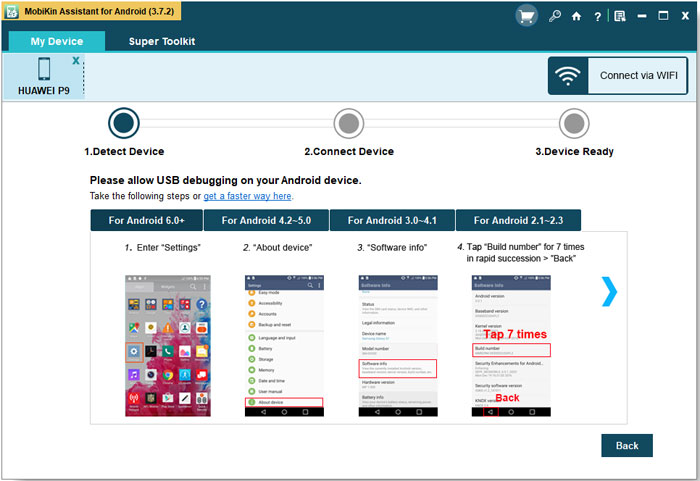 - When your phone is successfully recognized, you will get the main interface as below: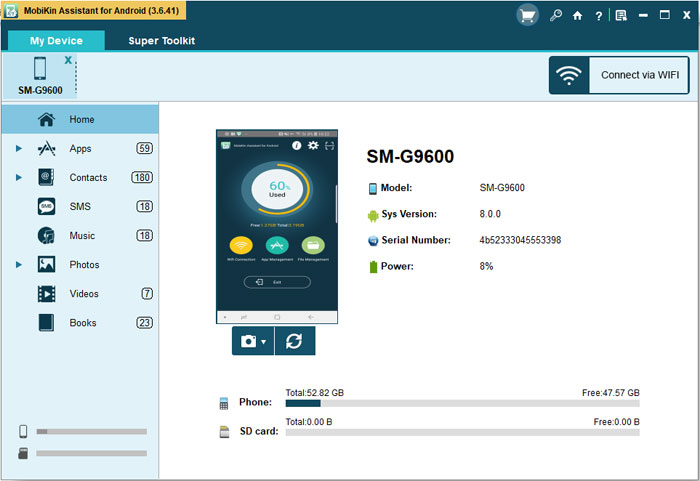 - Tap on Super Toolkit and select Backup.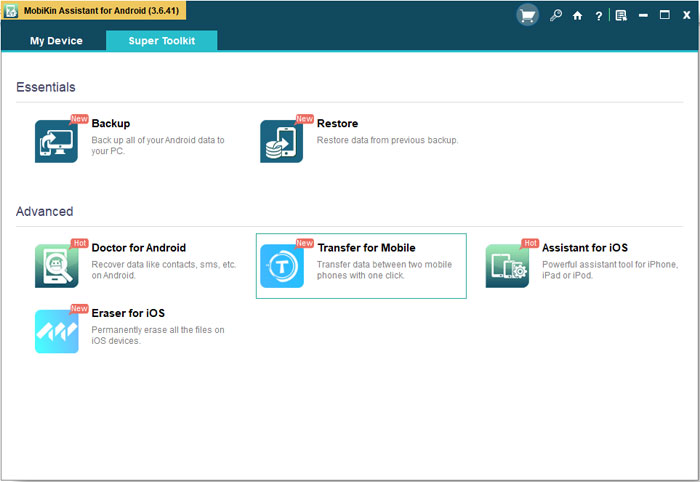 - Now you will see a pop-up window with a list of folders. Just tick the file types that you wish to backup and elect a suitable location to save them. At last, just hit Back Up to start the moving process.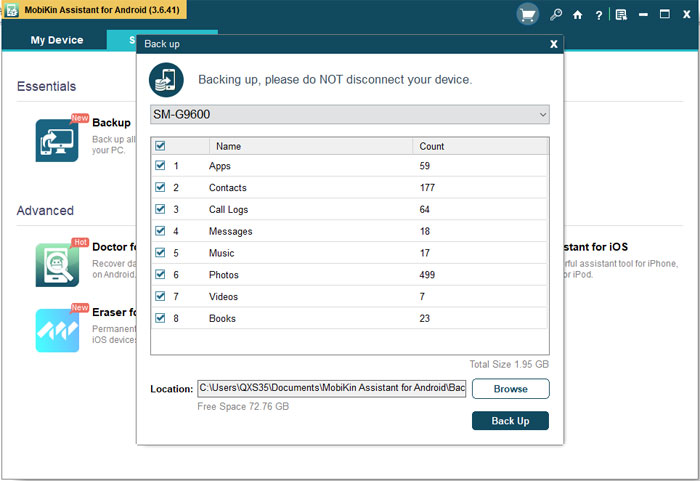 - If you want to restore the backed up data, you can simply go to Super Toolkit> Restore and check the wanted files. Then, you can click on Restore button to get back your data.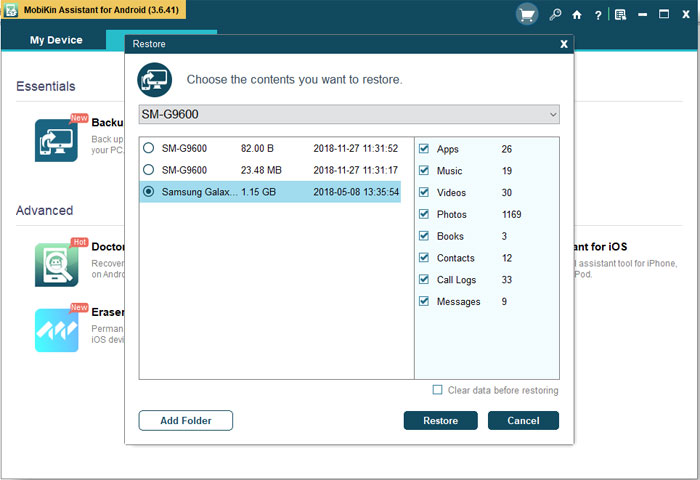 Related Articles:
Google Backup Not Working, How to Fix It?
Tutorial on How to Add Google Account on Android
Essential Tutorial about Google Pixel Backup and Restore (Ins and Outs)
Can You Recover Deleted Text Messages on Google Pixel? Methods Are All Here!
Google Pixel Data Recovery: Recover Deleted Files on Google Pixel 4/3a/3 XL/2
How to Transfer Data from Samsung to Google Pixel [Practical Guide]