4 Techniques to Recover Photos from Old Google Account on Android [2023]
Our photos hold precious memories, capturing moments we never want to forget. However, there are times when photos can go missing from our old Google accounts, leaving us in a state of concern and longing for their recovery. Whether it's due to accidental deletion, lack of backup, or other unforeseen circumstances, losing photos from our old Google accounts can be distressing.
But fret not! This page presents several effective solutions to recover photos from old Google account. Without further ado, let's delve into the methods that will guide you toward recovering your lost images, be it with or without a Google backup.
Part 1: Reasons for Losing Photos from Old Google Account
Numerous individuals have encountered the issue of missing photos from their old Google accounts. Undoubtedly, there are various factors that can contribute to the absence of photos, whether one relies on Google Drive or Google Photos for image backup.
On a device with multiple Gmail accounts, you unintentionally forget to log in with the correct account to save the photos.
You move photos to the "Trash" and later empty them.
You choose the "Free up space" option on Google Photos. (What if Android internal storage is full?)
Pictures are accidentally deleted from apps without your awareness.
Enabling automatic sync in Google Photos leads to the automatic deletion of the image from the cloud when deleting it from the device.
Photos were moved to Google Trash over 60 days ago.
You decide to hide certain photos from view and subsequently forget about them.
Technical issues arise from network problems or bugs in Google Photos or Drive.
Without backing them up first, you permanently delete photos from your device's Gallery app.
Click to Know:
Part 2: Recover Photos from Old Google Account via Google Photos Trash
Similar to other devices, Google Photos doesn't permanently erase your photos until you choose to delete photos from Google Photos with the old Google account. Instead, they are transferred to the Trash album within the app. That is, you still have the opportunity to locate your deleted photos in this album and restore them to the main album. Next, check out how to recover my pictures from my Google Photos with Google Photos Trash:
Launch the Google Photos app on your device and tap on the "Menu" icon at the bottom.
On the subsequent screen, tap on the "Trash" folder option to access your deleted files.
Within the "Trash" folder, locate and tap the photo you wish to restore.

Finally, select the "Restore" option to recover permanently deleted photos from Google Photos.
Part 3: Get Pictures from Old Gmail Account from Google Photos Website
To restore the desired pictures, you can establish a connection and sync your old Gmail account with your current mobile device using a web browser. This process will allow you to regain access to the pictures and have them synced to your device again. Below is the guideline for how to recover photos from an old Google account website:
Open your web browser and go to the Google Photos website.
Click the profile icon at the top right corner of the page.
Choose the "Add another account" option.
Sign in using your old Gmail account credentials and tap the "Photos" tab.

Once again, press the profile icon at the top right corner of the page.
Select your old Gmail account from the options available.
Hover over the images you want to recover and hit the "tick" icon to select them.
Touch the three-dot menu at the top right corner of the page and select "Download" to download Google Photos to Android.
If you have not deleted the pictures from your old Gmail account, you can follow the aforementioned steps to recover them.
Extended Reading:
Part 4: Recover Google Photos from Google Support
If you've deleted pictures from your old Google account and the Trash folder is empty, you can try to recover them by contacting Google Support within 21 days. Assuming your reason for recovery is deemed genuine and satisfactory, it's likely that your photos will be restored to Google from their database.
How to get my pictures from my Gmail account using Google Support?
Visit the Google Drive Help page.
Navigate to the issues section and select the "Missing or deleted files" option.

Follow the prompts to provide details about the deleted photos, including the deletion timeframe and file types.
Google will review your case and assess the possibility of recovering the photos.
If recovery is feasible, Google Support will furnish you with instructions for Gmail photos recovery.
Part 5: Recover Photos from Android without Google Backup
In the vast landscape of phone data recovery software, one notable option is MobiKin Doctor for Android (Windows and Mac). This software offers a smart solution, allowing you to perform a comprehensive scan and preview of lost photos and other files stored in the internal memory and Android SD card. If you find yourself unable to locate photos from your old Google account and lack a backup, it is highly recommended to give this program a try without hesitation.
What makes MobiKin Doctor for Android impressive?
Easily recover photos from Android devices even without Google backup.
Retrieve pictures from both the internal storage and SD card of your phone.
Capable of recovering various Android file types, including photos, videos, movies, audio, music, text messages, contacts, call logs, documents, and more.
Enjoy the convenience of previewing and selecting specific photos for restoration.
Let you benefit from a free trial, quick scanning, and a high success rate for recovery.
Get along well with almost all Android phones/tablets, including Samsung, Xiaomi, Huawei, LG, Google, realme, OPPO, OnePlus, Motorola, HTC, Sony, vivo, etc.
It won't let out your privacy.
How to get my pictures from my Android device via Doctor for Android?
Step 1. Begin by downloading and installing this data recovery tool on your computer. Connect your Android device to the computer using a USB cable. Then, follow the on-screen guide to allow the software to recognize your smartphone.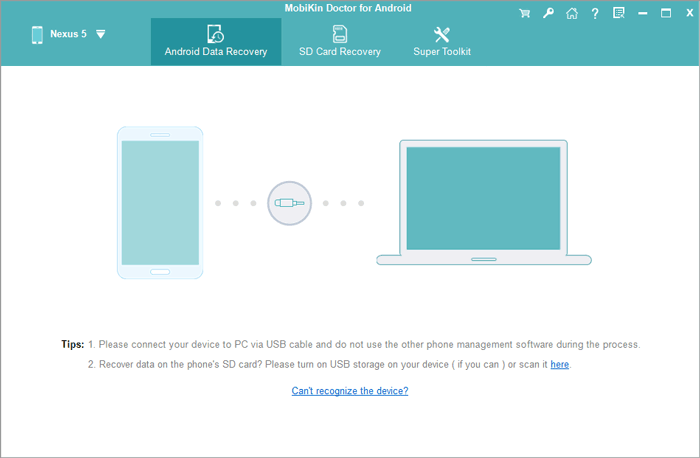 Step 2. Once recognized, select "Photos" from the options and tap "Next". The product will initiate a scan of your device. In the event that the desired pics are not detected, they may be in the phone's internal memory. In such cases, follow the instructions on the interface to root your Android device securely for a thorough scan.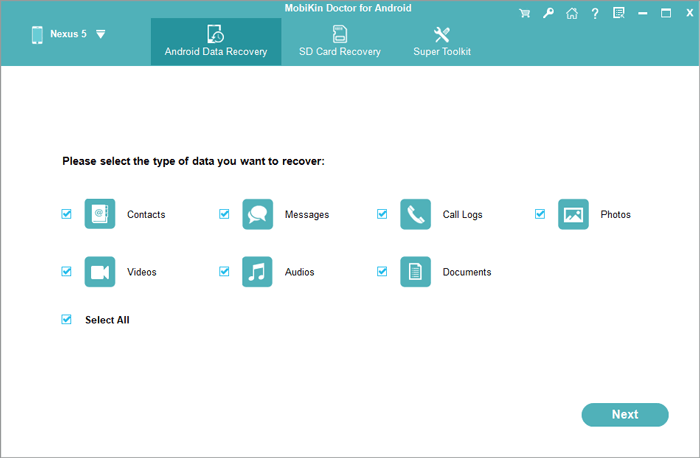 Step 3. Soon, the utility will present a list of all your Android pictures and videos on its interface. Preview and select the items you wish to recover. Finally, click "Recover" to save them onto your computer.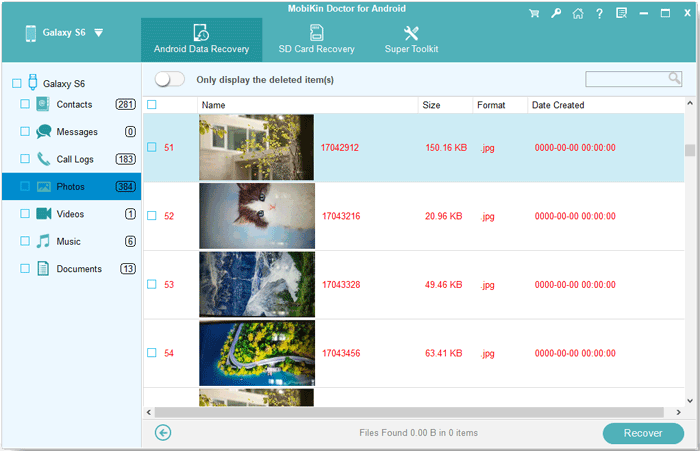 It's important to regularly back up your photos and ensure you have a reliable backup strategy to minimize the risk of losing important memories on your Android phone.
Extra: Why You Can't Find Photos in Google Photos Trash?
The photos may have been deleted more than 30 or 60 days ago.
You emptied the Trash after moving your photos into it.
You might have chosen the option to permanently delete your photos from the Trash.
You deleted your photos from your device's Gallery without backing them up to Google Photos.
Given the situations above, you can try to get pics from your old Google account on the Google Photos website or Google Support with the least delay possible. Further, it's wise to recover permanently deleted photos with 3rd-party software like MobiKin Doctor for Android if you don't have a backup of your Android images. Finally, please leave a comment below if you have any queries.
Related Articles:
[Solved] How to Recover Deleted Photos after Deleting from Recently Deleted?
Google Photos vs. iCloud: What Are the Differences Between Them? [2023]
4 Secure Ways to Bypass Google Account/FRP on Huawei without PC
10 Best Photo Managers for Android: Manage Android Pictures with Ease
Google Contacts Sync - How to Sync Contacts from Gmail to Android Cell Phone
6 Most Recommended Ways to Transfer Photos from Android to iPhone 14/13/12/11/X/8