How to Delete Data from Sony Xperia Z6/Z5/Z3/XA/XZ
Ever since they were first introduced on the market, Sony Xperia devices have been selling like hotcakes due to the countless innovative features that accompany them. Sony Xperia smartphones have been referred to in the media as one of the best of the best on the market. Even so, just as it is with any other company that manufactures this type of device, there are times when users opt for deleting data from Sony Xperia for one or more reasons, including due to loadings matters, uninstalling apps, and/or planning on selling device.
There are a lot of different methods that instruct on how to delete data from Sony Xperia smartphones like Sony Xperia Z6/Z5/Z3/XA/XZ, but if you do not have time to experiment and learn upon trial and error and thus want to play it safe, the following information will come in handy.
Method 1: Erase Sony Xperia Phone Data with Factory Reset
Your smartphone already comes along with a factory reset choice. When you select it, a process will take place that will ultimately place your device in its initial state; therefore, there will be no past data present and device will be like "New". There are only a few very simple steps that need to be undertaken to accomplish this:
Step 1. Click on "Menu" and then find and select "Settings". You can also opt to click on the gear icon that is on the screen. Whatever works best for you!
Step 2. Scroll down and then click on "Backup & reset".
Step 3. In this step, the time has come to click on "Factory data reset".
Step 4. Click on "Reset phone" and then select "Erase everything".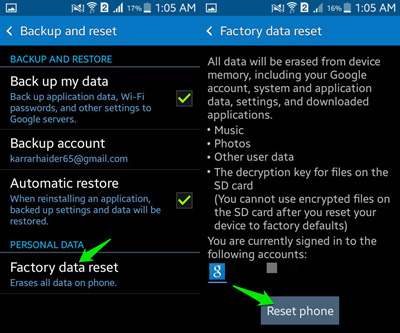 Step 5. In this final step, it is vital to not mess with your phone in any way while the resetting process is taking place. Wait until it is completed. Once it is, your device will be instantly be rebooted.
This is all!
See Also:
How to Recover Deleted Text Messages on Android
Things You Have to Do before Selling Your Phone
Note: After you put into practice these simple steps, go through your phone so that you can verify that everything has been erased. Unfortunately, there are times when something might be left behind. And the data erased by factory reset can be recovered easily by using Sony data recovery software. In this case, you might want to consider taking advantage of Android Data Eraser, which can erase everything on Sony Xperia permanently, with zero recovery possibility.
Method 2: Delete Data from Sony Xperia Permanently with Android Eraser
Android Data Eraser has taken the world by storm due to being able to conduct more than a handful of actions to get your device in the state that you wanted. Countless people have already downloaded it and thus are reaping its benefits. If you want to ensure that all of your data gets erased on your Sony Xperia Z6/Z5/Z3/XA/XZ, this is the software that should be selected. It will erase everything at one shot for several types of devices, including browsing history, contacts, messages, photos, videos, music, notes, keyboard cache, voicemails, among others. Once you download it, it will become the go-to choice to bring your devices back to their initial state.
Just click the following button to get the Android Data Eraser installed on your computer.
Step 1. Step 1. It is very easy to install and run this program. You first download software, launch it, connect your Sony smartphone to your computer with its USB cable and install the MobileGo connector on your device as asked. Then you will see an interface like this.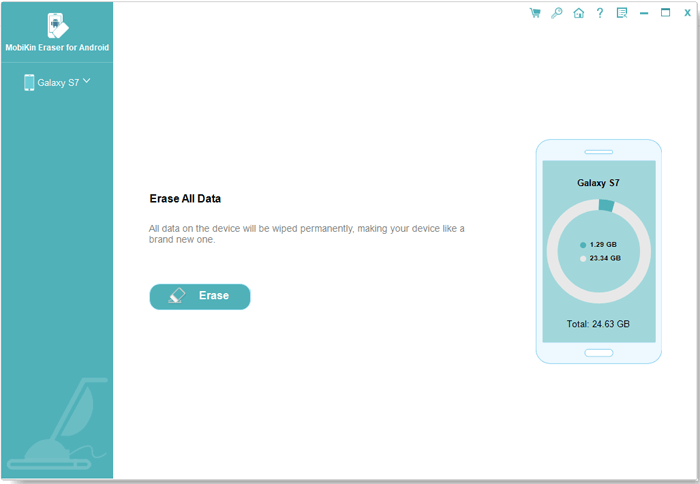 Step 2. The program will detect the connected Sony phone and display you with the following screen. Now you can directly choose "Erase All Data" if you want to delete everything on your phone.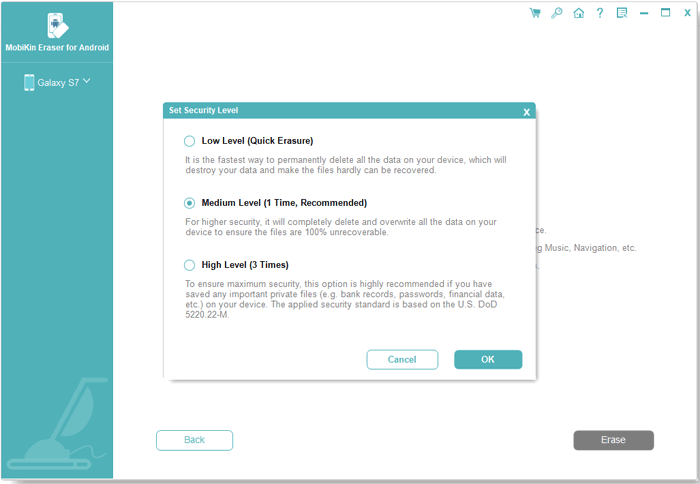 Step 3. After you have selected all the data you want to remove, you can hit on "Erase Now" button and type "Delete" on the pop-up window to confirm the erasing action.
Tips: Backup Sony Xperia Phone Completely Before Erasing
Before opting for a factory reset, it is important to back the data that you want to keep, if any. There are several helpful tools, but if you want to play it safe, go for the number one option on the market: Assistant for Android (Mac version is also available). This is one of the most reliable tools that can easily and rapidly backup data. You can backup music, applications, videos, photos, text messages, among everything else.
Step 1. All you have to do is download it and then launch it. Once you connect device to computer, Assistant for Android will detect it after following the steps to enable USB debugging.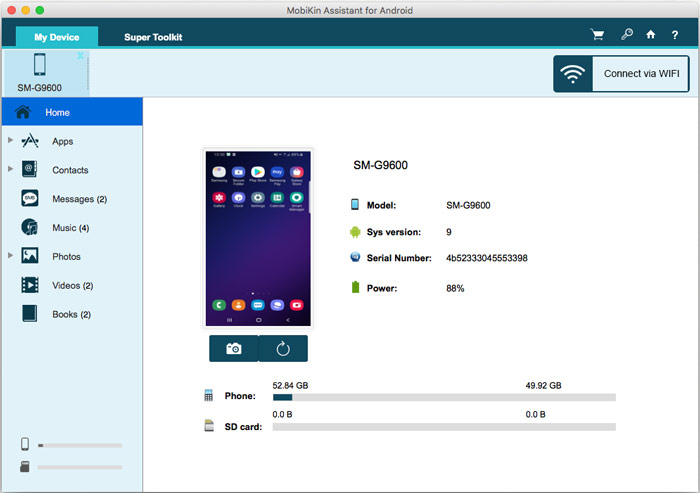 Step 2. When it is recognized, a very simple and easy to use interface will appear. On the top menu, click on "Toolkit" and then click on "Backup". Once you click on "Backup", a pop-up will become apparent, prompting you to select the data that you want to backup.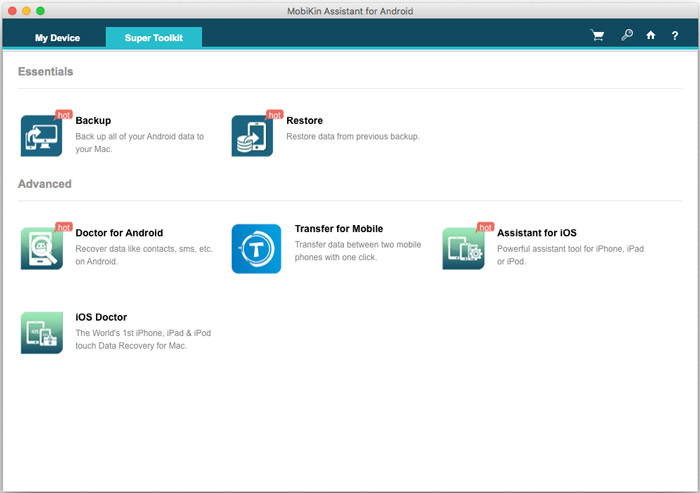 Step 3. Once it is chosen, click on the "Back up" option for the process to take place. It is important to note that with this software, you can also restore the data that has been backed to Android device by clicking on the "Restore" option.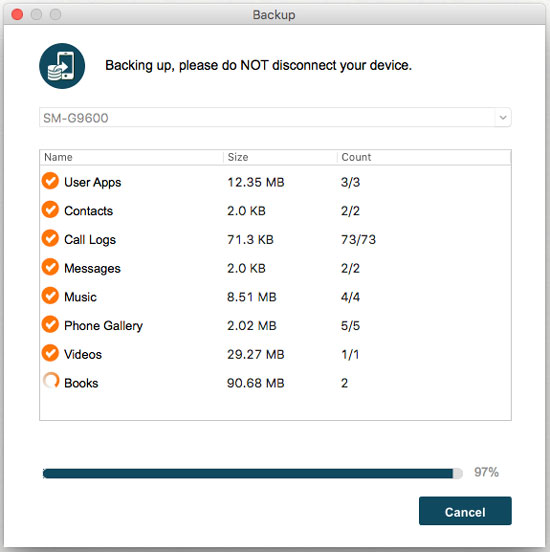 Words in the End: Delete Data from Sony Xperia in the Smart Way!
Before opting for factory reset on your Sony Xperia phone, ensure to backup any important data utilizing Assistant for Android. Then, you can undergo the reset following the above steps and then ensuring a permanent deletion of data by using the iPhone Data Eraser software. This would be the smartest way to delete data from Sony Xperia.
Related Articles:
How to Clean Cookies on Android Phone