How to Fully Wipe out Motorola Contacts
Motorola phone runs slower and slower despite all the efforts you do to speed it up? Well, then maybe you need to change into another new phone. So how will you deal with your old Motorola phone? Be it selling it out or simply giving away, the most important thing you need to is to erase all private data from Motorola device, such as contacts.
Tool You'll Need:
This all-in-one Android Contacts Eraser (Windows/Mac) software is here for you to permanently erase contacts from Motorola devices as well as other files like messages, photos, videos, apps and many more. With this software, the deleted files won't have any chance of getting recovered. No matter how long the contacts list is, you can easily remove them from your device within a few simple clicks. Moreover, this software is fully compatible with all devices of Android operating systems, including Samsung, Sony, HTC, LG, Motorola, Nokia and many more. One single tool can your lifelong data eraser for all Android devices.
Below are the free trial versions of this software! You can now download the right version and give it a try by yourself! Then, follow the below tutorial to wipe out Motorola contacts as needed and wanted!
User Guide to Permanently Erase Contacts from Motorola
Step 1. Open the installed software on the computer and then link Motorola phone to the computer via the USB cord. And install the MobileGo connector on your device as prompted.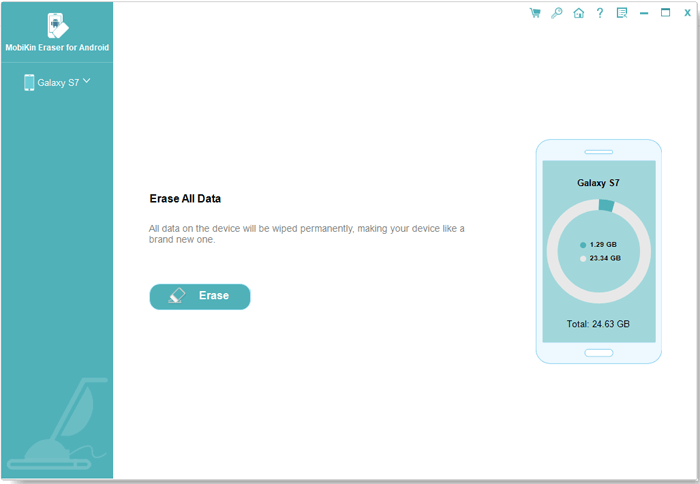 Step 2. Then this software will detect your device and scan for all files saved within the device. Now, you need to choose the "Erase All Data" mode on the main interface to continue the process.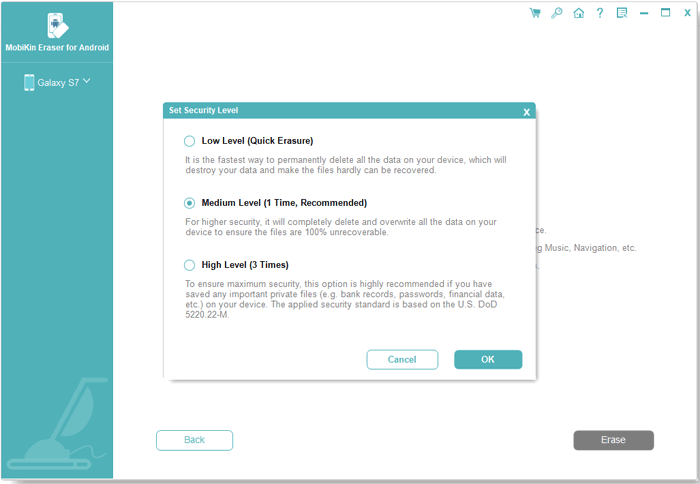 Step 3. Finally, type "delete" on the box to confirm your action and then hit the "Erase Now" option to wipe out all data on Motorola, including the contacts within simple clicks. And then you just need to wait patiently for the process to get completed within a little while.
Related Articles:
How to Delete Bookmarks on Android Phone