How to Fix iPhone/iTunes Error 56 Effortlessly? 7 Ways You'd Better Know
When you link your iPhone to iTunes via USB to restore or update iDevice, you might get a popup that reads, "Software Update Failed: An error occurred when downloading iOS XX". And in some other cases, it says, "iPhone XX cannot be updated. An unknown error occurred 56". After the hiccup arises, your iPhone gets stuck on the restore screen or iTunes logo, and everything you do on it goes unanswered.
Well, what is iPhone error 56? What are the key factors that contribute to this trouble? And how can we address it? OK, they are all good questions! Let's work them out right now.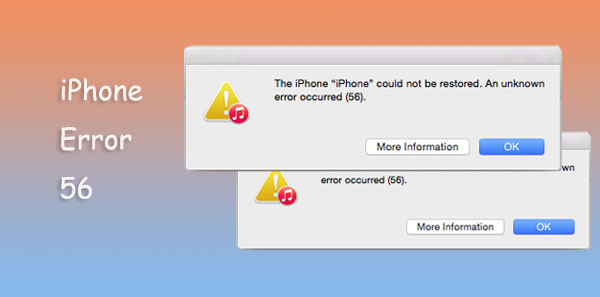 Part 1: What Is iPhone Error 56?
iTunes/iPhone Error 56 often occurs because LabVIEW code receives no network response within the user-defined time limit. An "iPhone error 56" may happen while downloading iOS or restoring iDevices. Then the task is forcibly stopped. There are many reasons for this symptom. And here are some of them:
Incorrect installation or uninstallation of some software.
Glitches in your system operation.
Improper system shutdown because of power failure.
Accidental deletion on a necessary system file.
A false antivirus detection.
After figuring out the causes of the fault, we shall talk about the efficient solutions to help you get out of it.
You May Need:
Part 2: How to Fix iPhone Error 56 in 6 Solutions
Solution 1: Try Another USB Cable, Connector, or Port
When error 56 on iTunes occurs, please check the following conditions first:
Ensure you are using an original or certified USB cable.
Be sure to use an intact connector of the cord.
Make sure the cable is working with a tight port (3.0).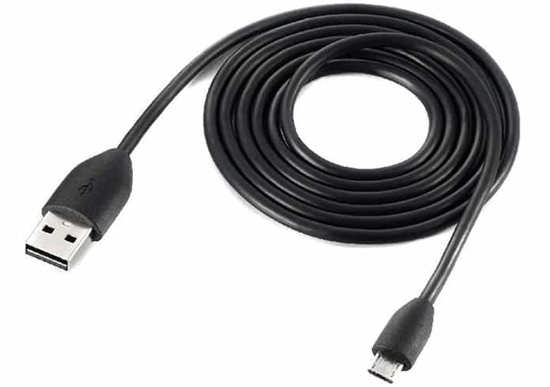 If there's something wrong with any of them, just try another one.
Solution 2: Update iTunes
Each time iTunes update comes out with patches that fix iOS update error 56 from the previous version. Therefore, you can update it to get the latest version if you're running an older one.
* Update iTunes on PC:
Launch iTunes and tap "Help" from the top menu.
Tap on "Check for Updates".

Download the latest version by following the prompts on the screen.
* Update iTunes on Mac:
Go to "App Store" and hit "Updates" from the top of the screen.
When you see any updates available for iTunes, just install the latest version of iTunes.
After that, just open the updated iTunes and repeat what you did before.
Solution 3: Update Software on Your Computer
One possibility is that your computer does not support the current iOS version. So you can update it on your machine. Next, let's take Windows PC, for example, to illustrate how to fix error code 56 on iTunes by updating the software.
Run iTunes on your computer after you update it to the latest version.
Connect your iPhone to this computer via USB.
Click the "device" sign from the top left corner of the interface.
Go for "Summary" > "Check for Update".

Select "Download and Update" if there's an update available.
Agree to the terms and conditions before entering the password on this iPhone.
Solution 4: Check the Security Software or Antivirus
The anti-virus software may sometimes mistakenly marks iTunes as a virus after scanning the genuine software, which leads to this problem. For Windows users, firewalls can do the same. Therefore, you can check the security software or firewall and close them or set them to turn off the protection feature once exceptions are found temporarily. Here's the iTunes error fix in this way:
Open your anti-virus software on your computer.
Check if it blocked iTunes.
Get into the firewall (e.g., Windows Firewall) and ensure iTunes is among its exempted list.
Disable or close all virtualization programs to keep them from blocking USB communications.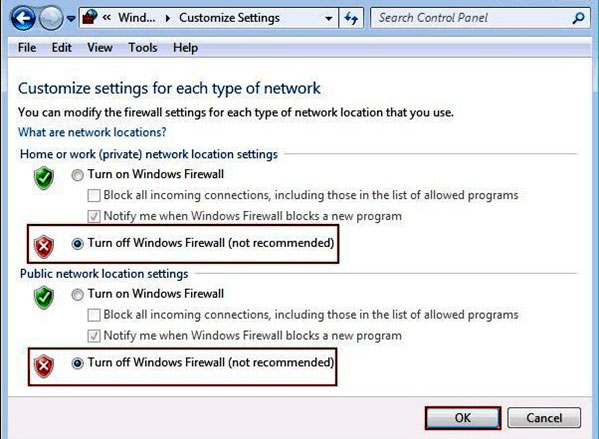 You Might Also Like:
Solution 5: Boot Your iPhone in DFU Mode
DFU mode can directly skip the iBoot, directly get into the "programming mode" of iPhone hardware. Then it'll update the firmware of your device to fix possible bugs. Now, let's know how to fix iTunes error in this mode (data loss):
For iPhone 8 and older devices: Hold the "Volume Up" and "Volume Down" button quickly; pressing the "Side" button until the screen gets black for about 5 seconds; next, let go of Side" and keep holding "Volume Down" when the display keeps black.
For iPhone 7/7 Plus: Press the "Power" and "Volume Down" buttons for around 8 seconds; release the "Side" key and continue pressing the "Volume Down".
For iPhone 6/6S and older phones: Keep pressing the "Home" button and "Lock"/"Power" button; after 8 seconds, please release the "Lock"/"Power" while keeping holding the other button. (Wonder how to get iPhone out of DFU mode if it doesn't respond in this mode?)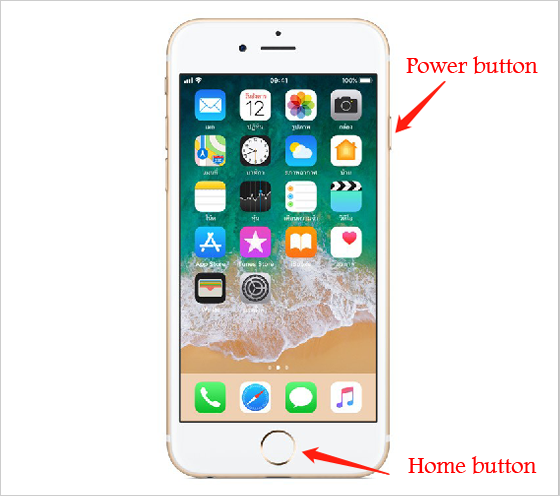 Solution 6: Force Restart iPhone
Forced restart is usually used to tackle many problems, such as mobile phone crash, latency, error 56 on iTunes during a restore or update, etc. Although this is not the most effective method, it is worth a shot.
* Force restart iPhone 8 and newer:
Hold down and release the "Volume Up" key quickly.
Press down and quickly let go of the "Volume Down" button.
Press and hold the "Side" key until the Apple logo shows up.
* Force restart an iPhone 7/7 Plus:
Press and hold down the "Sleep"/"Wake" & "Volume Down" buttons altogether.
Release both when the Apple logo turns up.
* Force restart an iPhone 6S/6 and earlier:
Press and hold the "Sleep"/"Wake" & "Home" buttons simultaneously.
Release both when the Apple logo comes out.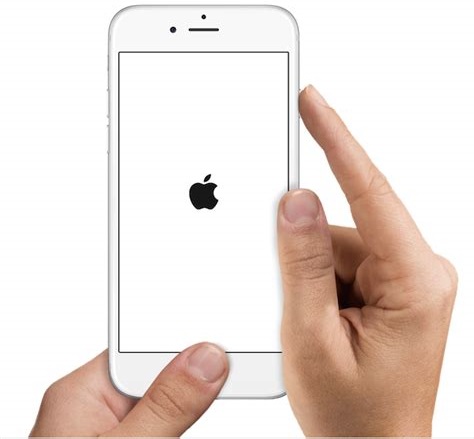 Part 3: Ultimate Solution - Fix Error Code 56 with iOS System Recovery
Many Apple users may still be puzzled by this problem because the methods above are not universal. OK, next up is the ultimate solution - fixing iPhone error 56 with professional third-party software. You can now give iOS System Recovery a try.
This all-in-one program can resolve almost all your iOS issues without damaging the system or jeopardizing the existing data. Besides, it can also let you upgrade or downgrade iOS to the appropriate version.
Some other highlights of iOS System Recovery:
Fix iTunes or iPhone error 56 with no data loss.
Settle various iOS issues, including the iPhone stuck on the Apple logo, the green lines on the iPhone screen, iPhone grey screen of death, battery draining fast, touch screen not working, etc.
Deliver two repairing modes to help troubleshoot iOS system problems.
Work for a whole range of iDevices, containing iPhone 13/13 Pro (Max)/13 mini/12/12 Pro (Max)/12 mini, iPhone 11/11 Pro/11 Pro Max, iPhone X/XR/Xs/Xs Max, iPhone 8/8 Plus, iPhone 7/7 Plus, iPhone 6/6S/6 Plus, iPod touch, iPad, etc.
It values your privacy.
Steps to fix iPhone error 56 with iOS System Recovery:
Step 1. Opt for the "iOS System Recovery" module
Download and install this software on your computer. Then open it and proceed to "More Tools" > "iOS System Recovery".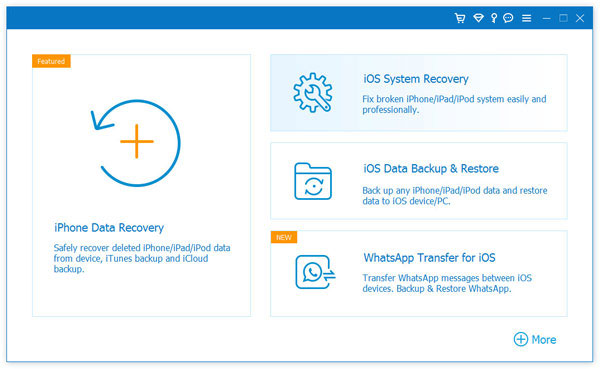 Step 2. Connect the iPhone to the computer
Connect your iPhone to this computer via a USB cord and tap on "Start". Next, please follow the on-screen prompt to get into the next steps.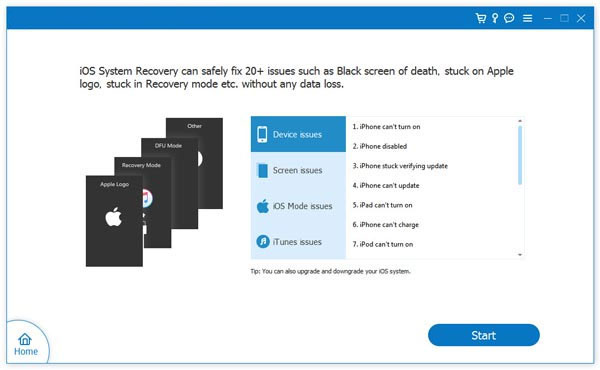 Step 3. Repair iTunes/iPhone error 56
This program will detect the info of your iPhone. Soon, you can check it and click "Repair" to download firmware for your device. (If the detected info is wrong, please choose the correct one and tap "Repair" again.)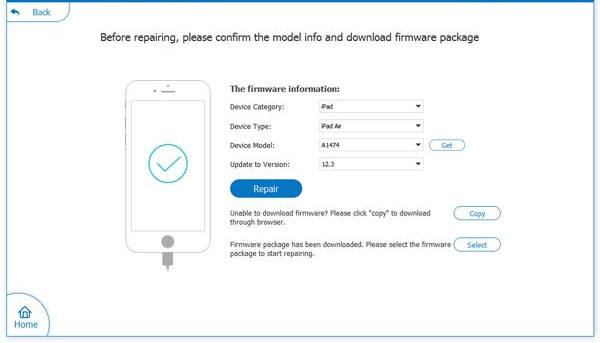 After the fix, you'll need to restart your iPhone. And you'll find the error has been eliminated.
Closing Remarks
OK, let's finish up now. The second part of this page introduces the methods that would potentially fix iPhone error 56. If you are not going to be busy, you can try them one by one. However, as you know, a variety of system failure may keep you at bay when using an iPhone. Thus if you have iOS System Recovery in hand, you could get pretty far at any moment and in any situation.
Related Articles:
iPhone Cannot Be Used Because It Requires a Newer Version of iTunes Windows? See Here!
How to Get Rid of iPhone Grey Screen of Death? [8 Great Ways Offered]
iTunes Driver Not Installed? Here're 7 Fixes and the Best iTunes Alternative.
iPhone/iPad Stuck on Preparing Update to iOS 14? 9 Methods for You
iPhone Is Stuck on the Apple Logo? 6 Fixes to Get It Back to Normal
[Tips and Tricks] How to Undo/Revert an iOS Update on iPhone?