How to Exit iPhone DFU Mode without Data Loss?
For some reasons, you may plan to downgrade your iOS 10 software to iOS 9.3.2 or lower version on the iPhone. And you begin the downgrade process on the device, but suddenly the screen was black and you can't turn the device or force to restart it. You find that you can do nothing here and the device is still stuck in DFU mode, then you feel anxious and wish to get an effective way to help you get out of DFU mode, right? Actually, you're not alone. The facts have proved that lots of iPhone users have encountered such situations when they're upgrading or downgrading their iOS system, that's why we write this article here.
See Also: How to Downgrade iOS 9 to iOS 8.4
In this page, we'll show you exactly how to exit iPhone DFU mode without data loss. You can follow it and make your iPhone back to normal status as you like.
Part 2. How to Exit DFT Mode on iPhone Normally (Data Loss)?
Part 3. How to Exit iPhone DFU Mode without Data Loss?
What is DFU Mode?
DFU, shorted for Device Firmware Update, is the mode that can be used for your iPhone to upgrade or downgrade the operating system. When you're in the DFU mode, you'll find the iPhone's touch screen is black and you cannot use the device for regular activities. Here, we have summarized several cases that you would need to enter the DFU mode.
1. Downgrade the iOS version. Even though Apple always release new versions of iOS system, but not all of them work well for you. So you may wish to downgrade it, then you need to enter the DFU mode.
2. Stuck into White Apple logo screen or black screen. When you encounter such situation during the upgrading process, you may need to enter the DFU mode to fix the issue.
3. Jailbreak your iOS device.
Please be noted that the process of entering DFU mode is not a simple thing for everyone, it requires high technical skills for operator. So lots of users find that their iPhone stuck into DFU mode due to inappropriate operation, and wish to find a way to get out of the trouble situation.
How to Get iPhone out of DFU Mode in Normal Way?
The easiest and direct way to exit iPhone DFU mode is to press the Power and Home button at the same time for about 10 seconds, then you'll see the Apple logo appear. This is coercive means to force your iPhone restart, but one of the biggest cons of this method is the iPhone data are easy to lose.
It is no doubt that lots of users will choose this method when they find their iPhone stuck into DFU mode. However, sometimes this method does not work, so you need to find other alternative solutions to help you. Or if you wanna to find a more safe yet reliable way to exit iPhone DFU mode without data loss, this solution is also not suit you.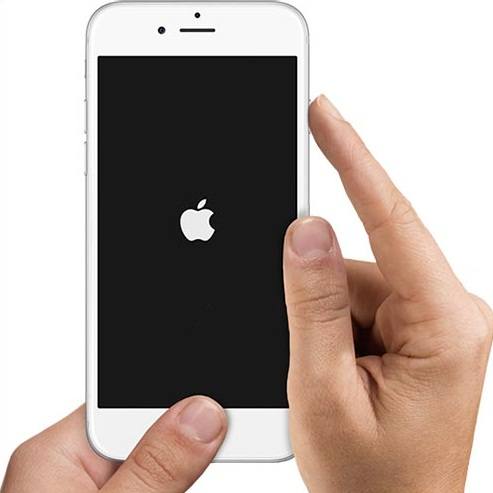 How to Exit iPhone DFU Mode without Data Loss?
Recently, a tool called "iOS System Recovery" comes to the market, and claims that they can fix almost all kinds of iOS system issues with 1 simple click, including get iPhone out of DFU mode. So here we could like to recommend a powerful MobiKin iOS System Recovery software for your reference. You can click the below icon to get the powerful tool and follow the instructions to reach your goal.
Step 1. Install the program on your computer, then launch it. Connect your iPhone devices to the computer with USB cable.
Step 2. Choose "More Tools" in the main interface and continue to select "iOS System Recovery" here. After that, you can click "Start" button to begin the process.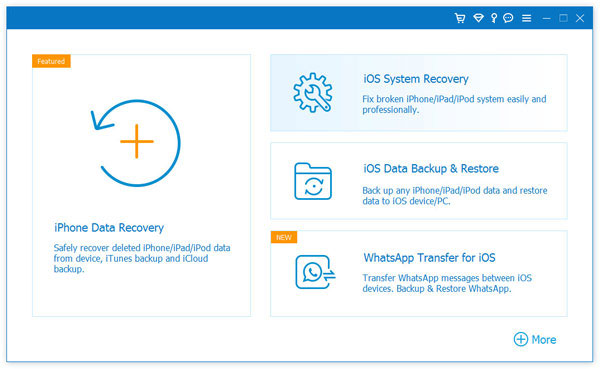 Step 3. Here, you need to click "Download" to get the marching firmware package to the latest iOS. Then wait the end of it. After that, the program will begin to repair your connected iPhone and get it back to normal automatically.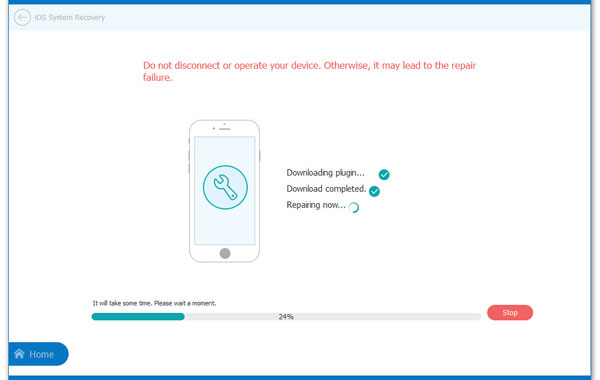 After few minutes, you'll find that your iPhone is back to normal, and there is no data losing on it.
Related Article:
How to Use RecBoot to Enter or Exit Recovery Mode