iPhone Keeps Freezing and Crashing? Here Is The Quick Fix!
Think about how frustrating it can be when you're suddenly disconnected while scrolling through an important message on your iPhone. Whenever your device suddenly freezes amidst use, it can blow up your mind. The situation can be worse when you're not sure what to do. Most people tend to ask; why does my iPhone keep freezing and crashing?
There are scenarios when your iPhone keeps freezing due to low battery and running out of storage space. Besides, it can freeze if some apps seem incompatible with your software or when you have an outdated operating system.
Let's learn more about what you can do when your iPhone keeps freezing.
Fix 1. Reboot iPhone to Fix iPhone Keeps Freezing
If your iPhone keeps freezing up and crashing even after you've updated the iOS, you need to reboot it hard. To reboot the iPhone and fix it to avoid freezing, follow these steps:
For around 10 seconds, hold and press both the home and power buttons all together at once. Do this until the Apple logo appears on your screen.
If you're operating an iPhone 8, iPhone 8 Plus, or X model, hold and press the upper volume button once, then followed by the lower volume button. Hold and press the power button until the Apple logo appears on your screen.
If you're operating an iPhone 7 or 7 Plus, hold and press the power and the lower volume buttons simultaneously.
If you're operating an iPhone 6 or anything earlier than this, hold and press both the home and side buttons or the upper volume button. Do this until the Apple logo shows on your screen.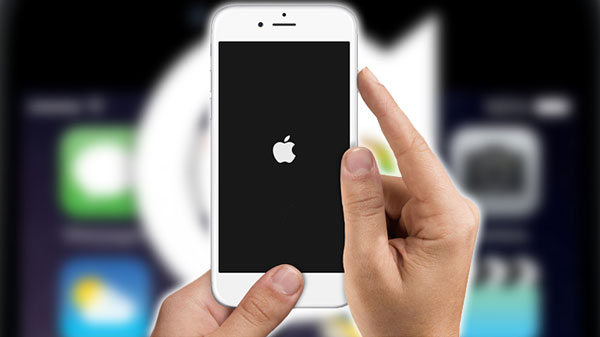 You May Also Need:
Fix 2. Clean up iPhone to Avoid iPhone Keeps Freezing and Crashing
Cleaning up your iPhone that keeps freezing is necessary. This means clearing the App and browser cache, plus other data that clogs up due to everyday usage. Maintaining a clean iPhone helps you avoid system failures and have free internal storage that can hardly cause troubles with your files and data.
Therefore, understanding how to clear the cache on your iPhone will make your device perform better and faster. Let's find out how to clean up an iPhone that keeps freezing and crashing.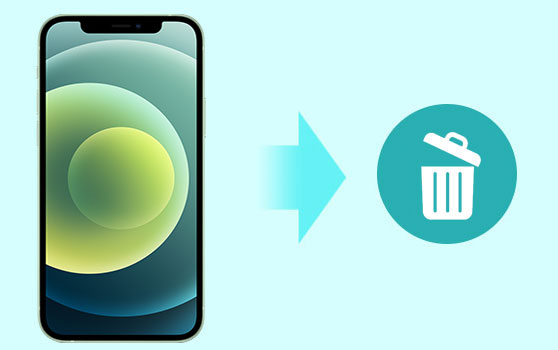 Fix 3. Delete The App Causing Your iPhone to Freeze
Sometimes, your iPhone keeps freezing and crashing because of a specific app installed. In such cases, the app is most likely the root cause of the problem. Thus, you should delete and reinstall the app or download an alternative. Doing this can quickly resolve the freezing issue you keep experiencing. It may also eliminate the app's cache data, which helps to free up some storage space on the device.
Here are the steps to delete an app on your iPhone:
Get to your device's home screen.
Go to the problematic app icon, hold, and press for some seconds until it begins to shake.
On the icon's upper right corner, tap the "X" button that pops up.
A window appears asking if you wish to delete the app.
Click on "delete" to confirm that you want to uninstall or remove the app from your iPhone.
The app is removed from your iPhone.
Get to the play store and download the latest version of the app you just deleted. If there's an alternative to the deleted app, you can download it.
Once installed, open the newly-installed app, and the problem should be solved.
Learn More:
Fix 4. Update the iOS to Fix iPhone Screen Keeps Freezing
There are instances when you might have done everything possible, but you still wonder, why is my iPhone freezing? Note that sometimes, your iPhone screen keeps freezing because the iOS software you have is of an older version. This means that your device is behind the latest iOS updates. Thus, it may affect both speed and performance, which causes your device to freeze. Luckily, there are software updates made to resolve the issue.
Here are the steps you need to follow to update the iOS:
Go to settings and get to "general."
Go down to "software update" and select "download" for the update process to kickstart.
To have your iOS updated, click on "install now."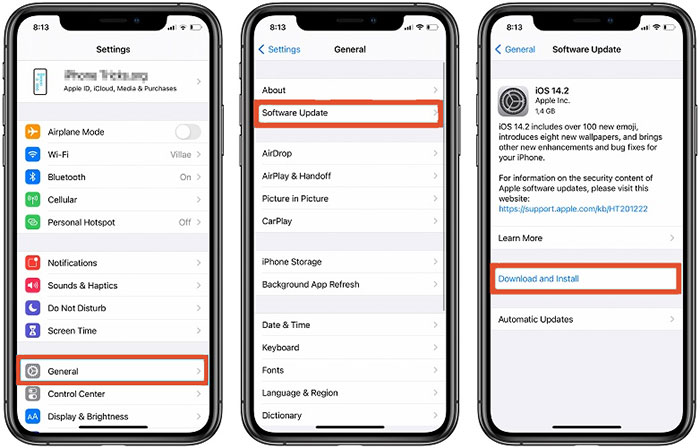 It might take quite long for the iPhone to update fully. In case your device has a low battery and goes off before the update gets done, you might experience even more issues. Therefore, if your iPhone's battery is anything below 50%, you should plug it into the charger as the process of updating continues.
Fix 5. Perform a DFU Restore to Avoid iPhone Keeps Freezing Up
You might have tried every technique and exhausted all your alternatives, yet your iPhone keeps freezing up. If the issue remains persistent, you can perform a DFU restore. It's one of the most comprehensive forms of iPhone restoration. It communicates with iTunes without the need to;
Load the operating system
Enable the bootloader.
DFU restore usually erases your personal data and rewrites all codes such that the iPhone returns to its factory setting. The process also eliminates the malfunctioning software that may be why your iPhone keeps freezing. Here are the steps to perform a DFU restore:
Link your iPhone to a computer.
Open iTunes and let it detect the device.
Immediately iTunes connects to your iPhone, get to hold and press both the upper and lower volume buttons, plus the power button for around 10 seconds.
While still holding the home button, let go of the power button.
iTunes automatically detects an iPhone in its recovery mode and sends a notification indicating the same.
Release the home button.
Once your device's screen turns black, hold the side and lower volume buttons too.
Release the side button after 5 seconds but hold the lower volume until the device appears on Finder or iTunes.
Your iPhone is now in DFU mode once the computer recognizes the device.
To restore your iOS, follow the instructions that appear on your screen. (Click "restore" on your computer to finalize the process. Ensure the device remains plugged into the computer until the "restore" process finishes.
Fix 6. Fix iPhone Keeps Freezing with the iOS System Recovery tool
iOS System Recovery is a special tool used to restore deleted or lost data. It's safe to use and can rarely harm your device. The tool works faster to recover your lost data within a few clicks. The recovery tool also works conveniently to fix your iOS device's system error, on an iPhone, iPad, or iPod.
Some key highlights of iOS System Recovery:
It's the most professional iOS system recovery to fix iPhone from keeping freezing.
It also resolves such iPhone issues as Touch ID not working, battery draining fast, phone screen not responding, loop restart, and a lot more.
Upgrade or downgrade iOS to the supported versions.
It can repair iOS devices like iPhones, iPad, and iPods, covering iPhone 14/13/12/12 Pro (Max)/12 mini, iPhone 11/11 Pro/11 Pro Max, iPhone X/XR/Xs/Xs Max, iPhone 8/8 Plus, iPhone 7/7 Plus, iPhone 6/6S/6 Plus, iPod, iPad, etc.
It's iOS-16 supported.
100% safe to use.
Step-by-Step Guide on How to Use iOS System Recovery Tool to Fix iPhone Keeps Freezing
Step 1. Launch the program on your computer
Launch the system recovery tool on your computer and use the USB cable to connect it to your iPhone. Select the "iOS System Recovery" option and enter the "iPhone system recovery" window..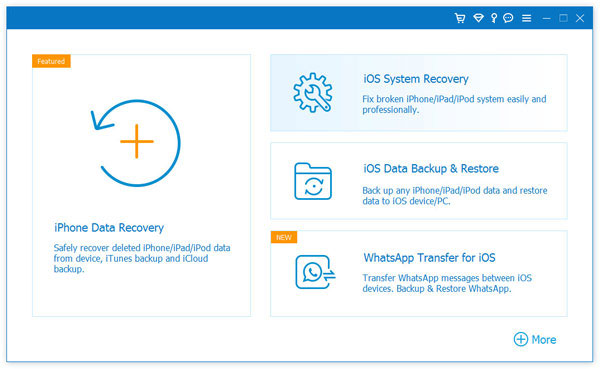 Step 2. Start to fix iPhone keeps freezing
The iOS system recovery detects the freezing issue automatically on your iPhone. In the iOS system recovery interface, choose the "fix mode" to start fixing the iPhone.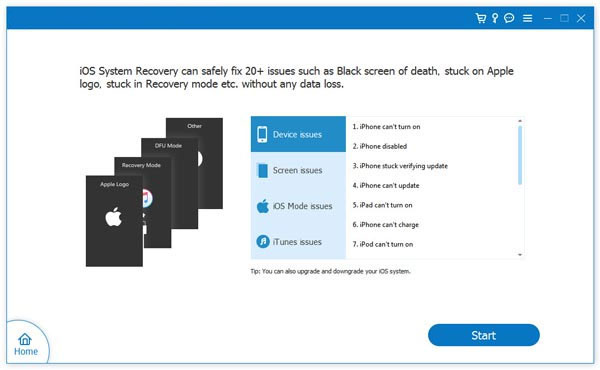 Step 3. Download firmware package
Confirm your iPhone model and click "download." Click on the "repair" button to have the firmware package downloaded.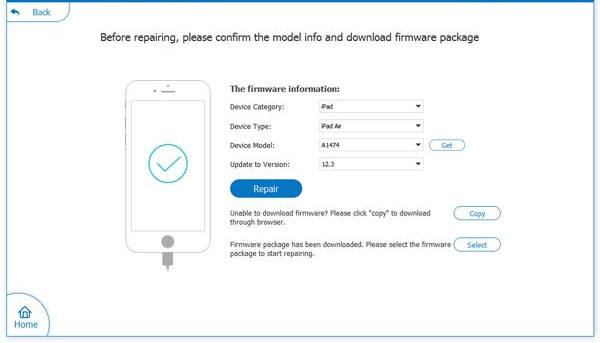 Step 4. Fix your iPhone to normal
iOS system recovery starts fixing the broken iPhone and solves the freezing issue automatically. Your iPhone gets restored from the freezing state to its normal working condition.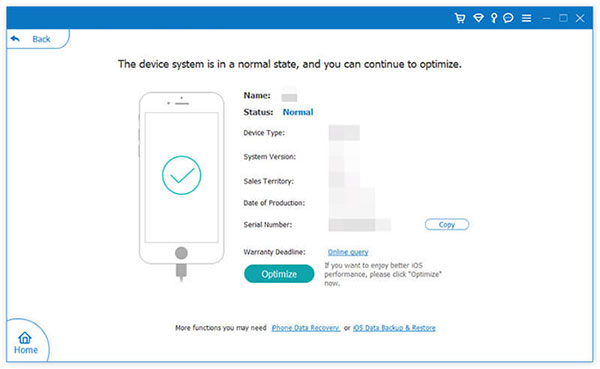 Calling It a Wrap
It can be frustrating for anyone when your iPhone keeps freezing and crashing. It gets in the way of your device's smooth operation. It's worse when you're completing an important task, and your phone suddenly freezes. In such scenarios, the best way out is to fix the iPhone immediately when it starts acting up. Fortunately, you have enough options with quick steps to unfreeze your iPhone and get it working right. So, one of the methods discussed above should prevent your iPhone from freezing up and crashing.
Related Articles:
iPhone Red Screen of Death? 3 Solutions to Fix It!
5 Ways to Fix iPhone Blue Screen of Death (BSOD)
How to Control iPhone with Broken Screen Effortlessly? [Ultimate Guide]
iPad/iPhone White Screen of Death? 3 Ways Show You How to Fix It!
3 Methods to Resolve iPhone Stuck in Boot Loop
9 Best iPhone Repair Software to Fix Various iPhone Software Issues