How to Fix Samsung Smart Switch Stuck Issues: Causes, Ways & Alternative
"Hi, I just got new S20's at best buy, and use Smart Switch to transfer our data over to the new phone. But it has been stuck on Documents 96/128 for a few hours now, any help?"
As Samsung users may know, Samsung Smart Switch is designed for transferring personal content such as contacts and calendar, etc. to Samsung phones from iDevices or most Android devices. But on rare occasions, you may encounter Samsung Smart Switch stuck issues unexpectedly as the query posted on "Reddit".
You may feel frustrated a lot in this predicament. Yet it shouldn't be difficult for you to fix this problem, for 10 common causes, the corresponding methods, and a preferred alternative will be presented to you.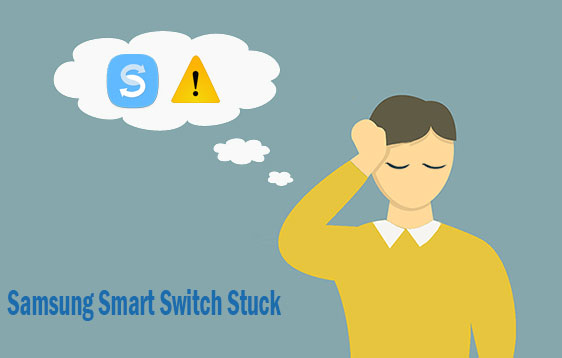 Part 1: Key Causes of Samsung Smart Switch Stuck Issues
There is limited patience for many people, confronted with some nuisance, and that too while encountering Samsung Smart Switch not working. In most cases, you may find Samsung Smart Switch taking long time in data transfer, or it even get stuck. For the latter, please stay patient as we will provide you with 10 workable approaches. But before that, let's learn about the 10 common corresponding causes now.
Cause 1. The version of Samsung Smart Switch is not compatible with the phone operating system.
Cause 2. There's something wrong with the USB cable or the USB port.
Cause 3. The phone(s) might be running at low capacity.
Cause 4. WiFi connection may be limited or it is not stable.
Cause 5. The device(s) may run out of memory.
Cause 6. Phone's apps might be included before data transfer.
Cause 7. You may forget to restart Samsung Smart Switch after the setup.
Cause 8. There can be an error in the installation configuration file of the Smart Switch.
Cause 9. The drive of Smart Switch may fail to install.
Cause 10. New setup files may not be in effect yet.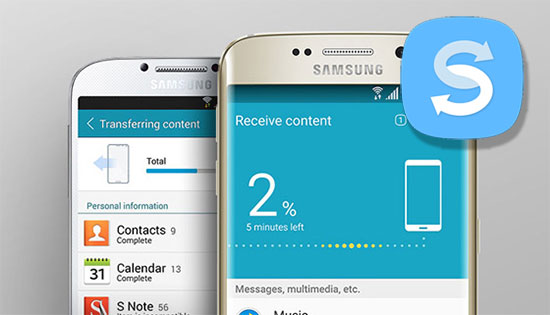 You May Also Like:
Part 2: How to Solve Samsung Smart Switch Stuck Problems
Samsung Smart Switch stuck at 99%/50%/1%, etc. can be a tough nut to crack. Now don't give yourself a headache on this scene. Let's talk about the methods in the light of the causes.
Besides, as this tool can also be used to back up and restore Samsung phones, some users might have come across Smart Switch backup stuck issues too. For instance, it is often the case that Smart Switch stuck on loading backup lists would annoy many people a lot. In general, you can also cope with this problem in accordance with the following solutions.
Solution 1. Verify the Version of Samsung Smart Switch
Start Samsung Smart Switch app on both cell phones, and head over to "More" > "Smart Switch Information". Then check if it's the latest version. If not, just download, and install the recently released one.
Solution 2. Check the USB Cable and Clean the USB Port
Check the cable for physical damage. Choose a new cable instead if necessary. Then clean the USB port with a piece of dry cotton cloth.
Solution 3. Charge Both Devices
Once you find a phone is running low on power or in low battery mode, some functions can be limited. Just turn the phone to normal display mode, and charge it to 50% at least.
Solution 4. Reset the WiFi
If you link two devices via WiFi, you can reboot the wireless routing device, and then connect to WiFi again.
Solution 5. Check if There Is Enough Memory Space
Navigate to "Settings" > "Storage" on both devices to see whether the space is enough. Simply clear the phone cache or even unwanted files to free up the memory space if the storage is less than 500MB.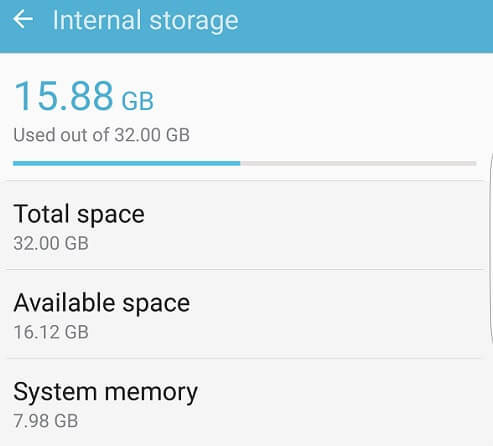 Solution 6. Exclude Apps While Moving Files
If the app data is contained before file transfer, the whole process will be time-consuming or even get stuck. Excluding it and then trying the migration might work.
Solution 7. Restart the Samsung Smart Switch
Assume you have tried all of the above ways, and still cannot fix the problem out, you can restart Samsung Smart Switch program, and let the operations take effect.
Solution 8. Reinstall the Samsung Smart Switch
If the latest version of Smart Switch has run on the phone for a period of time, there might be some unknown file error in the system, which may also lead to poor performance, it is recommended to reinstall Samsung Smart Switch app.
Solution 9. Manually Reinstall Driver
If you run the Smart Switch for windows on PC, you can reinstall the driver by right-clicking the its file and going for "Troubleshoot compatibility" > "Troubleshoot Program" > "More" > "Reinstall device driver".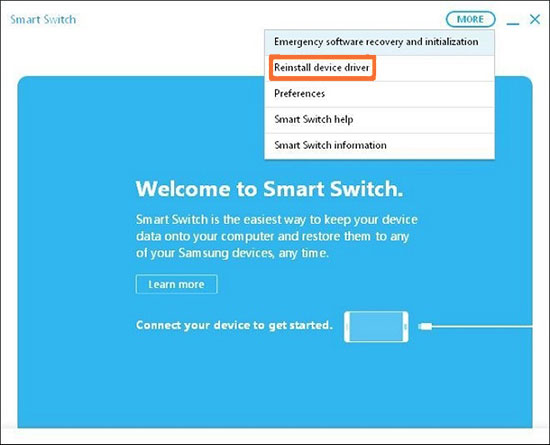 Solution 10. Reboot Both Phones
All the above means have been tried, but they still don't work? At this point, it may be the final step to restart both devices and turn over a new leaf. Finally, Samsung Smart Switch stuck program should be addressed then.
Well, you can have a look at Smart Switch frequently asked questions from its official website, if this tool takes hours or is on the blink concerning other respects. Of course, you can simply opt for a trusted replacement to Samsung Smart Switch as below.
More Related:
Part 3: Best Alternative to Samsung Smart Switch - Transfer for Mobile
Want to keep away from the possible inconvenience Samsung Smart Switch brings about? You must expect a reliable program as its alternative. Here, don't hesitate to come to know MobiKin Transfer for Mobile (Win and Mac), which supports cross-platform data transfer. Namely, it can transfer files between phones seamlessly, irrespective of the OSes they are running on.
Plus, it is free of malware, and runs in an offline environment. You only need to establish a secure connection by linking computer and mobiles with USB cables before use, and thus do a complete file transfer then.
Before getting down to the use, let's take a look at outstanding features of Transfer for Mobile:
What Can Transfer for Mobile Do for You?
Give you the freedom to transfer contacts, SMS, call logs, photos, music, videos, and more to Samsung from other phones in one tap.
Also let you move data between iOS devices, from Android to iOS devices, and vice versa.
You can choose to remove the saved data on target Android before data transfer, which is more flexible than Samsung Smart Switch.
Easy to operate, totally green and risk-free. No need to worry about privacy disclosure issues.
Be compatible with various Android and iOS devices, including Samsung Galaxy S23/S22/S21/S20/S10/S9/S8/S7, Galaxy Note 20/Note 10/Note 9, Huawei, Motorola, Realme, Google, LG, Sony, Meizu, and iPhone/iPad/iPod, etc.
Let's take Samsung data transfer as an example to explain how Transfer for Mobile works:
Step 1. Install and launch this tool
Download, install and open the program. Then you can see the primary interface, which asks you to connect your phones to the computer, just plug your old phone and Samsung device to computer via USB cables.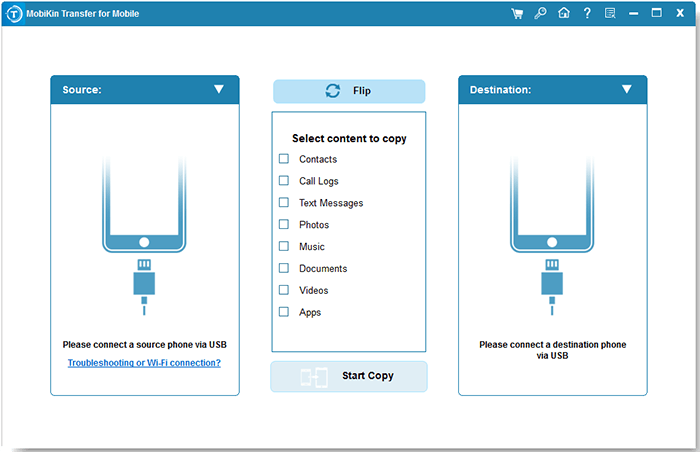 Step 2. Get Samsung phones connected
Here, you are required to enable USB debugging on your Samsung devices to have them plugged. After that, you'll get the main interface. Tap "Flip" button if you find the right device on the screen isn't the one you want to receive the incoming data.
Step 3. Choose file(s) to move from old phone to Samsung phones
Tick off any of the data types listed on the main screen, and then tap "Start Copy" button to commence. All the data you need will therefore be migrated to the target Samsung phone from the source one.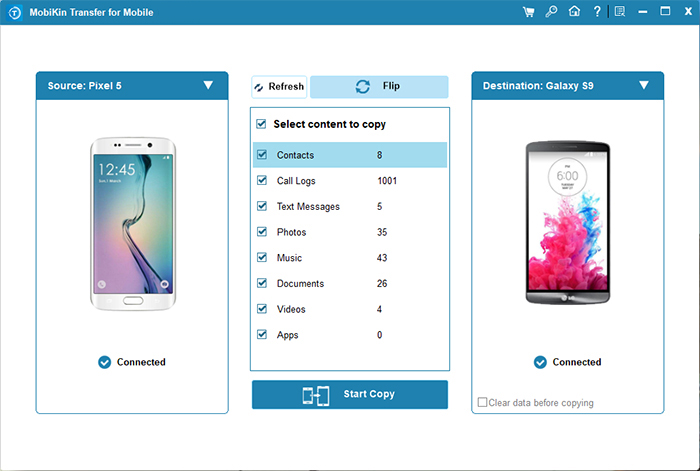 Note: Do not disconnect any Samsung devices from computer until the transfer is completed.
Closing Remarks
By the time you stop here, you should have a rough idea about the causes and the strategies of Samsung Smart Switch stuck. Definitely, it can malfunction occasionally. Yet it, to be honest, is still an alright tool if the problems are resolved timely, though it is slow to respond at times. Nevertheless, if you want a consistent, efficient and secure tool, just pick its best alternative - MobiKin Transfer for Mobile. This state-of-the-art software almost has no limits on phone data transfer, getting rid of your trouble at any time.
Related Articles:
AT&T Mobile Transfer Not Working? Overview, Fixes, & Alternative
Motorola Migrate Is Retired? Here Are 5 Best Motorola Migrate Alternatives for You
How to Transfer Apps from Samsung to Samsung [4 Simple Methods]
[Overview] Top 9 Samsung Smart Switch Alternatives and Similar Apps
Can You Unlock a Stolen iPhone? Yes But Not Recommended