Top 4 Methods to Transfer Data from Samsung to Huawei
As mobile phones become more and more important in people's lives, most people now have more than one mobile phone for different occasions. Of course, with the accumulation of time, important information, photos, music and other data may be stored on each device. These important data are spread across different devices, and sometimes you may need to transfer them from one phone to another. So, if you have both Samsung and Huawei phones, how do you transfer data from Samsung to Huawei?
To transfer all data from Samsung Galaxy S/Note to Huawei Mate 30/20/10 Pro or P30/20/10 Pro without losing any data, the four methods in this article are for your reference.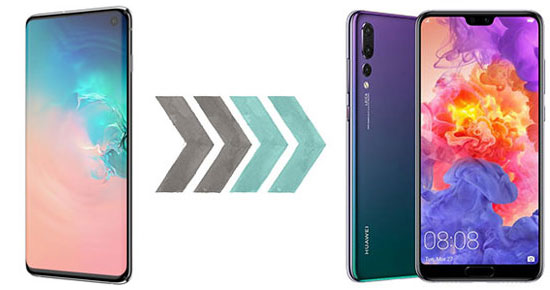 Part 1: Easiest Way to Transfer Data from Samsung to Huawei
(Recommended!)
If you do not have any idea of how to copy and transfer data from your Samsung phone to Huawei device, you may be uncomfortable about making these transfers for the first time. Fortunately, seasoned users and newbies alike can use the MobiKin Transfer for Mobile (Mac version available) to accomplish their objectives. This software is considered to be a very outstanding tool that supports several powerful functions including those that have been listed as follows.
What Can Transfer for Mobile Do for You?
- Transfer almost everything, such as contacts, SMS, photos, videos, music, eBooks and apps from Samsung to Huawei, and vice versa.
- Be compatible with all Samsung and Huawei devices available, including Samsung Galaxy S10/S10+/S10e/S9/S8/S7/S6/Note 8/7/6, Huawei Mate 30/20/10 (Pro), P30/P20/P10 (Pro).
- It is also workable for iOS devices, thus supports transferring data between Android and iOS, iOS and iOS, and Android and Android.
- Easy to use and accomplish phone to phone transfer with no risk.
- Run on both the Mac and Windows systems.
Download the trial version of the MobiKin Transfer for Mobile and install it on your PC or Mac computer. Below are the steps that you need to follow to transfer Samsung to Huawei P20/P30/P30 Pro.
Step 1. Install and launch Transfer for Mobile
After you install and run the Transfer for Mobile program on your computer, use two USB cables to connect both your Samsung and Huawei phones to the same computer at the same time.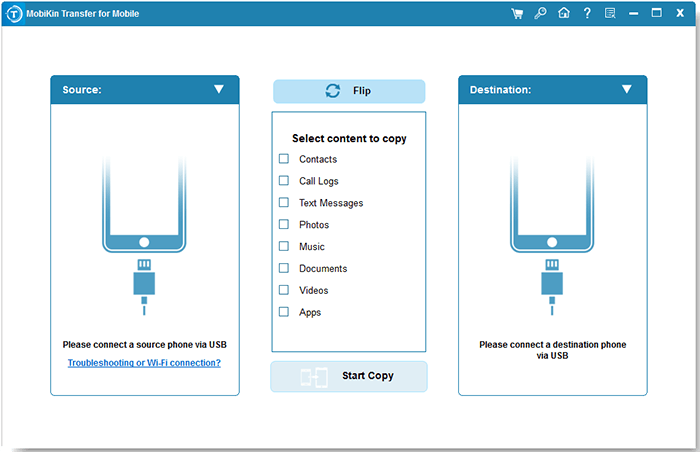 Step 2. Select the data to be transferred

The program will detect the two connected devices and display them in the left and right columns respectively. Just check whether they are in the right place. If not, you can tap on "Flip" to make sure Samsung is the source device and Huawei phone is destination device. All transferable file types are listed in the middle for your choice.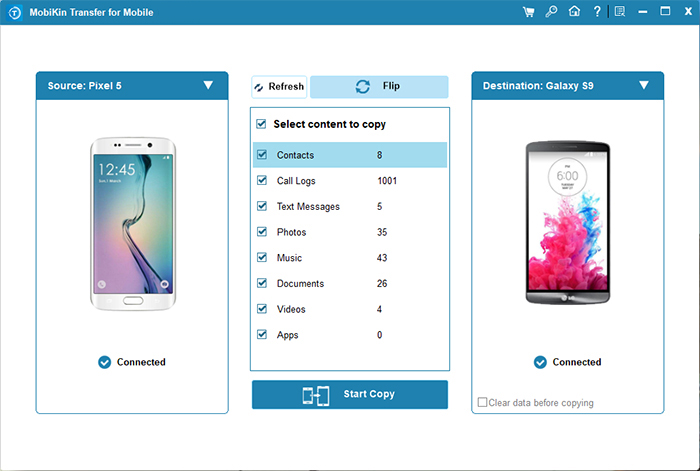 Step 3. Transfer data to Huawei P20 Pro/P30
After you have ticked off all the data types you want, you can press the "Start Copy" button to begin the transfer process. The data you have selected will now be transferred from Samsung to Huawei within a few minutes.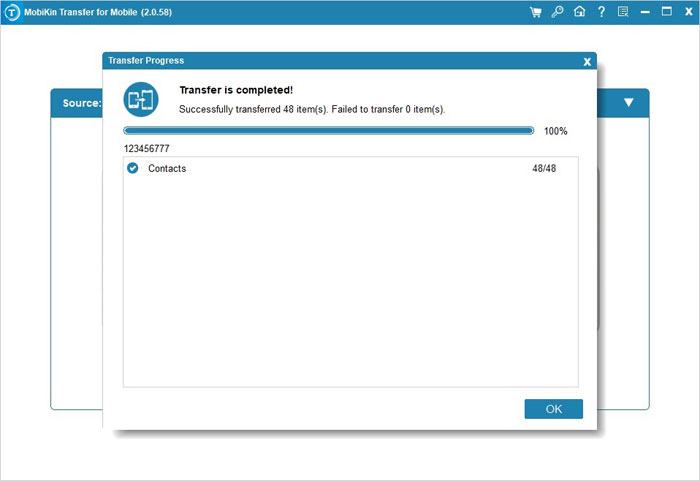 With this program, you can move your wanted files directly to a different device with just one click. So, if you want to get started, you will see that this program empowers you to transfer their photos, contacts, videos and other data with ease.
Part 2: How to Transfer from Samsung to Huawei with Phone Clone
Phone Clone is an app provided by Huawei that can transfer data from one mobile phone to another with one click, without the need for a data cable, WiFi or SIM card, or even registration. This app is compatible with iOS and Android dual platforms, so it not only supports transfer from Samsung to Huawei, but also supports data movement between Android and iOS devices.
Step 1. First search for the Phone Clone App on Google Play, download and install it on your Samsung and Huawei phones.
Step 2: Run the Phone Clone app on the Huawei phone and select "New Phone" on the interface to receive the data. The password for a newly created Wi-Fi network will be displayed.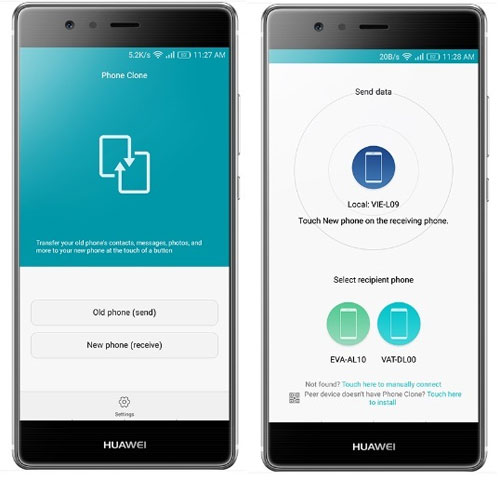 Step 3. Go to the Huawei phone and run the Phone Clone app. On the main screen, select "Old Phone" and then find the name of the Wi-Fi hotspot broadcast by the Huawei phone. Select the icon for the Huawei device, then enter the Wi-Fi hotspot network password and click "Connect" to connect the two devices.
Step 4. Go to the Samsung phone, select the type of data you want to transfer, and press "Send". After that, the Huawei phone will automatically receive your selected data you sent from Samsung phone.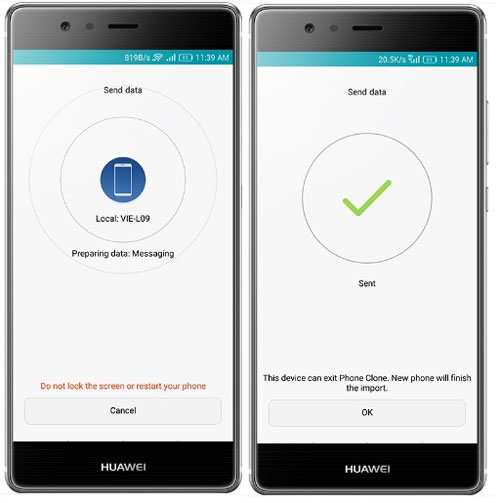 You may be interested in:
Part 3: How to Transfer Data from Samsung to Huawei P20/30 Using Google Sync
Gmail provides users with 15G of free space to store data. Therefore, you can use Gmail to complete the data transfer between Samsung and Huawei phones - that is, first upload the data on the Samsung mobile phone to Gmail, and then log in to the Google account on the Huawei mobile phone, after that, you can restore the uploaded data to your Huawei mobile phone. The following are the specific steps:
Step 1: Go to "Settings" on your Samsung phone, select "Accounts" and click "Google". Now log in to your Gmail account to sync your phone data.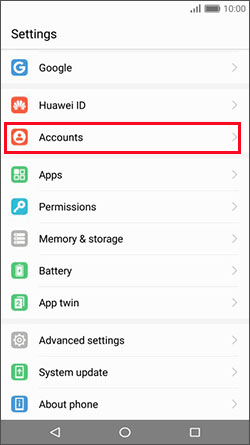 Step 2: Select all the file types that you want to transfer from your Samsung phone and then click on "3 vertical dots" in the upper right corner of the top of the screen. Then, select "Sync Now" from the drop down menu to sync all the selected files to your Gmail account.
Step 3: Turn to your Huawei phone, tap Settings > Accounts > Google. Then enter the same Gmail account information and you will see all synchronized data are displayed.
Step 4: Make all your wanted data checked and click on "More/3 vertical dots" in the upper right corner. Then, select "Sync Now" to restore the data from Gmail to the Huawei device.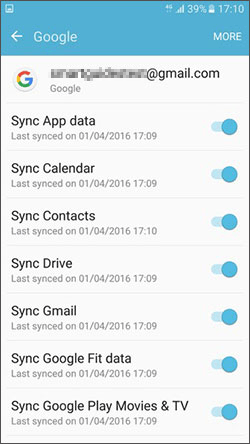 Check If You Need:
Part 4: How to Transfer from Samsung to Huawei via Bluetooth/Wi-Fi Direct
If you don't have any USB cables on your hand, here are also some wireless options for you to finish the data transfer from Samsung to Huawei phone; namely Bluetooth and Wi-Fi Direct. The two methods are fully workable on almost all smartphones nowadays. Let's see how to transfer Samsung Android to Huawei Android by using Bluetooth or Wi-Fi Direct.
Bluetooth Transfer:
Step 1. Turn on Bluetooth on your Samsung and Huawei phones. You can find this option by pulling down the notification bar, or you can go to Settings app to turn on Bluetooth.
Step 2. When Bluetooth is turned on, make one phone visible to the other phone and pair them up by entering a passkey popped up on the phone.
Step 3. Once the two Android devices have successfully paired with Bluetooth, you can select all the files to transfer on the source Samsung device. Click the Share icon and select Bluetooth to start the transfer.
Step 4. All Bluetooth connected devices are displayed in the menu. Just select the Huawei phone as the target device and these selected files will be transferred to Huawei phone by bluetooth immediately.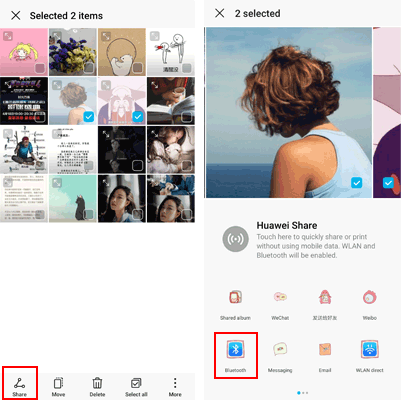 Wi-Fi Transfer:
Step 1: Go to your Samsung phone, open Settings and select Wi-Fi > Wi-Fi Direct. Then, the phone will automatically start searching for devices with Wi-Fi Direct within range.
Step 2: Click on the Huawei phone that you want to connect with and an invitation would then be sent to your Huawei device. Accept the invitation on your Huawei phone and a Wi-Fi direct connection between the two phones would be established.
Step 3: Now, you can just select the files you want to transfer on your Samsung phone and send them to Huawei phone by following the same way that you have done using the Bluetooth service.
Words in the End:
Compared to Android to iPhone transfer, transferring data between Samsung and Huawei phones is much simpler, after all, they are all Android devices. The four methods mentioned in this article have their own advantages and disadvantages. The two methods of Bluetooth and Google sync do not need to install additional tools and do not need to use data cable, but they are too slow to transfer, especially when you need to transfer a large number of data and even the network speed is too slow. The best option is to use MobiKin Transfer for Mobile, a tool that can freely transfer all data in two devices at a glance, a tool that can complete hundreds of video transmissions in a matter of minutes, and a 100% secure green tool. It is worth a try.
Related Articles:
How to Transfer Data from HTC to iPhone
How to Transfer Contacts from iPhone to Samsung (Practical in 2019)
Transfer SMS (Text Messages) from Android to iPhone Xs/Xs Max/XR/X/8 Plus/8
How to Transfer Music from iPhone to iPhone? [6 Proven Tips in 2019]
How to Read HTC Calendars on iPhone