Flexible Way to Transfer Data from ZTE to HTC
People are trying to avoid having to manually add playlist, enter all of their contacts on their new device so they will take advantage of an automated process that allows them to use a phone to phone transfer option. However, transferring data from one phone to another, such as ZTE to HTC data transfer, would bring you some difficulties.
Some of the more notable cases include the following:
- Incomplete transfer issues. The phone to phone transfer has been interrupted by the user or some other issues that occurred during the process. So, the phone to phone transfer will need to be initiated again in order to for it to be completed properly.
- Files are corrupted doing the process and cannot be read.
- Contact Data is out of sync.

Apart from Bluetooth, Android Beam, you can try a more efficient and easier solution - MobiKin Transfer for Mobile (Mac version available). It is a tool that is capable to transfer data between Android devices, and other platforms like iOS and Symbian. It can easily transfer text messages, contacts, photos, apps, music and videos from ZTE Nubia/Adamant/Avid/Valet/Z221/F102/C79 to HTC One M8/M9/M10/Desire/Wildfire with just one click. What's more, Transfer for Mobile provides you with backup & restore function to better manage your phone data on computer.
Using MobiKin Transfer for Mobile to transfer data from ZTE to HTC is fast and hassle-free. You just need two functioning USB cable, computer, your ZTE and HTC phones and a copy of Transfer for Mobile program.
How to Copy Files from ZTE Nubia to HTC One?
Step 1. Install ZTE to HTC transfer program
On your computer, install and launch the downloaded Transfer for Mobile. The primary window should appear as the picture below.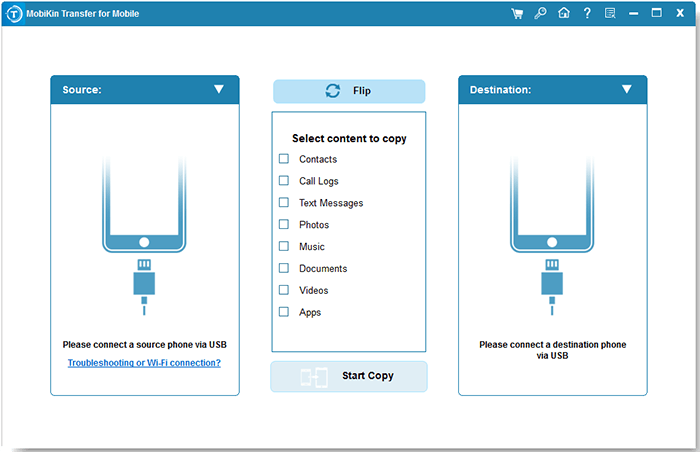 Step 2. Connect ZTE and HTC phones to computer
Connect both your ZTE and HTC phones to the same computer using two USB cables. Transfer for Mobile will detect them immediately. All the transferable file types are listed in the middle menu.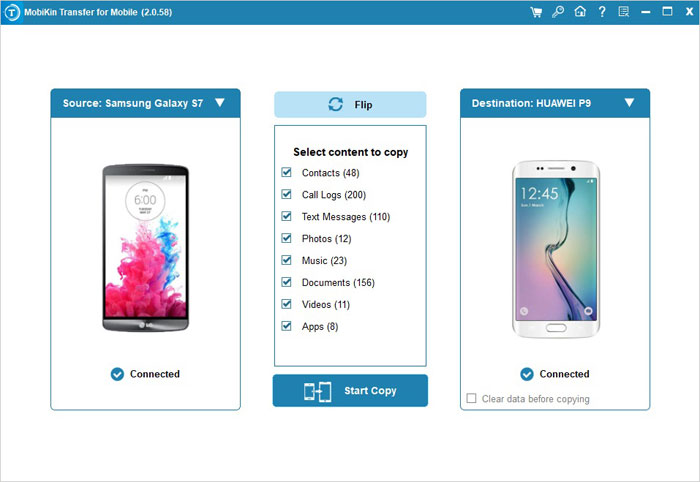 Step 3. Transfer data from ZTE to HTC
After you selected the data or contents you want to transfer, you can give a click on the Start Copy button to begin the data transfer process from ZTE to HTC.
Related Articles:
How to Retrieve Deleted Photos from ZTE Phone with/without Backup?
How to Backup and Restore ZTE Phone? 4 Reliable Ways Here!
5 Methods to Transfer Data from ZTE to Samsung Galaxy S23/S22/S21/S20/S10