5 Methods to Transfer Data from ZTE to Samsung Galaxy S23/S22/S21/S20/S10/Note 20
The release of the latest Samsung Galaxy S22 coincided with the tide of phone upgrading. If you just replaced your affordable ZTE phone with a slightly high-end Samsung Galaxy series, how to transfer data from ZTE to Samsung may pass through your mind from time to time.
Indeed, it seems not difficult to get your old contacts, SMS, photos, videos, documents, etc., to your new gadget. However, some approaches may fail to provide a smooth transfer. OK, today's post will walk you through the five workable ways to help accomplish the file copy from ZTE to Samsung.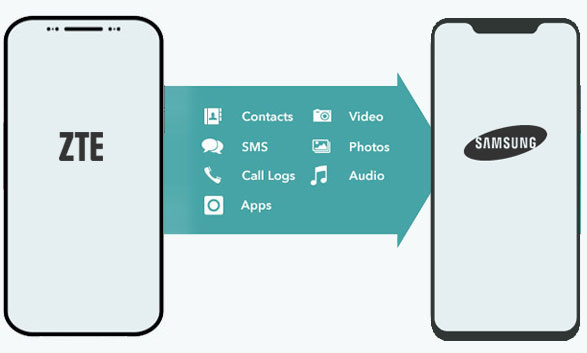 Way 1: How to Transfer Data from ZTE to Samsung via Transfer for Mobile
In this section, we will introduce the best program for phone data transfer which is MobiKin Transfer for Mobile (Win and Mac). This top-notch tool is designed to copy various data types between smartphones (Android/iOS). And you won't suffer from data loss, transmission pause, or inefficiency with it. Next, let's take a look at its main features before its easy user guide.
What can Transfer for Mobile do for you?
Easily and swiftly transfer data from ZTE to Samsung.
Seamlessly copy files from Android to Android, Android to iPhone, iPhone to iPhone, and iPhone to Android.
The supported data types: Contacts, call logs, text messages, music, videos, photos, documents, apps, etc.
End-to-end secure transfer, easy to connect, and one-click copy.
Compatible with various cell phones, including ZTE Axon 11/10/9/8/7/7 Mini/ZMax 2/PRO, ZTE Blade V8 Pro/Z MAX/X Max/Max 3, ZTE Grand X4/Nubia Z17, Galaxy S23/S22/S21/S20/S10/S9/S8/S7/S6, Galaxy Note 20/Note 10/Note 9/Note 8/Note 7/Note 6, A51/A71/M20, Galaxy Tab, iPhone, iPad, iPod touch, etc.
It won't let out your privacy.
How to use Transfer for Mobile to transfer data from ZTE to Samsung Galaxy?
Step 1. When you install the downloaded program on a computer, please launch it. The primary interface will prompt you to connect ZTE and Samsung to the computer; just do that and follow the easy directions to get your devices detected.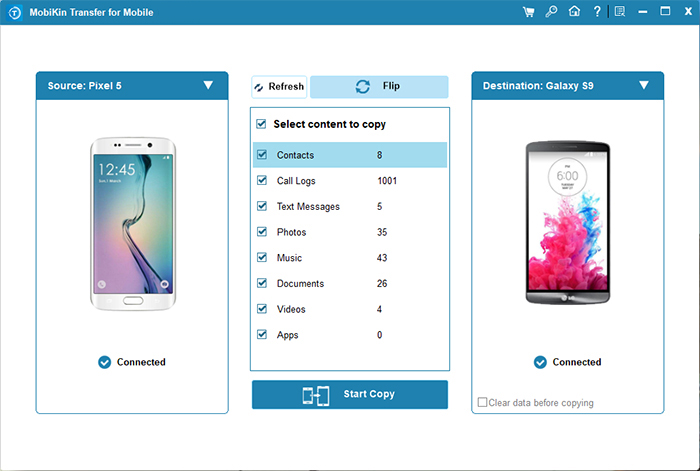 Step 2. Once recognized, please make sure ZTE (the source phone) is on the left of the program and Samsung is on the right. Otherwise, click "Flip" before the transfer.
Step 3. Finally, mark any data types on the program interface and click "Start Copy". The data transfer from ZTE to Samsung Galaxy will commence immediately.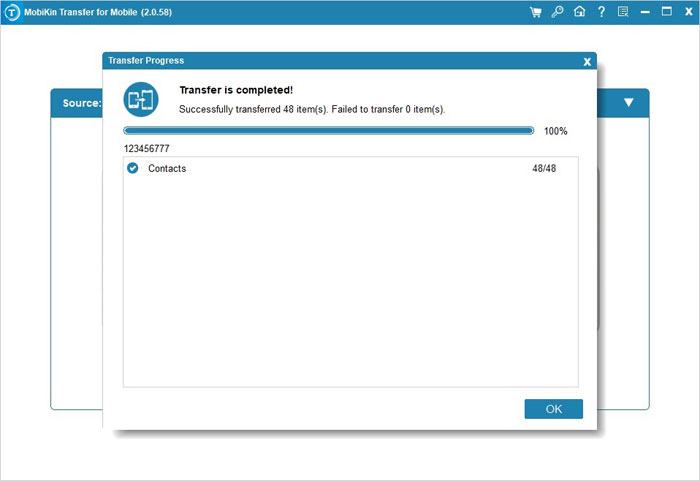 You May Need:
Way 2: How to Transfer Data from ZTE to Samsung Galaxy Using Smart Switch
To start things off, please check the following prerequisites:
Both your devices are running Android 10.0 or above.
For your ZTE phone, go to its "Advanced Wi-Fi"; disable "Wi-Fi initialize" and "Disconnect low Wi-Fi signal". This will help create a quick connection between devices.
Your devices must have at least 500MB of free storage and enough power.
Steps to transfer files from ZTE to Samsung with Smart Switch:
Get Samsung Smart Switch on both ZTE and Samsung from Google Play.
Install and start the tool.
Select your ZTE phone as the "Old device" and tap "Start".
Set ZTE as the "Sending device" and Samsung as the "Receiving device".
Tap "CONNECT" to get two devices linked.

Once paired, you can choose the data types from the next screen.
Press "Send" on ZTE and hit "Receive" on Samsung; the file migration will start at once.
Way 3: How to Transfer Files from ZTE to Samsung with Android Beam
If both your phones are embedded with "Near Field Communication", a feature in phones' Settings, it's smart to use Android Beam to make the migration. Yet, it might fail to work unwittingly. And you can fix it by finding the chips' locations and getting them together by following the directions on the Internet.
How to migrate data from ZTE to Samsung using Android Beam?
Check if both devices support NFC by going to "Settings" > "More".
If you can see the feature under "Wireless & networks", follow the remaining steps.
Locate your wanted files from either your internal memory or SD card.
Close to NFC and check the box to enable data exchange when ZTE touches Samsung.
After the NFC connection is made, a sound will be uttered.
Next, the "Touch to beam" prompt will appear; tap on it to kick-start the data copy.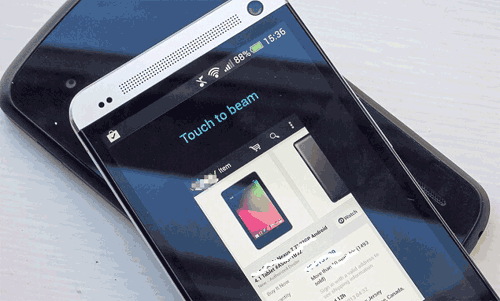 See More:
Way 4: How to Copy Data from ZTE to Samsung with Google Backup
Android users could configure a Google account for their mobile phone, which assists in making a backup of one smartphone and restoring the content to another when needed. (How to add a Google account on Android?) After the configuration, check the simple instructions for how to move data from ZTE to Samsung with Google Backup:
Go to your ZTE phone's "Settings" > "Backup and reset"/"Backup & Restore".
Run a backup of ZTE data to Google storage. (Input your Google credential as prompted.)

When the backup is made, initiate the setup for the new Samsung phone.
Enter the same Google details to access the newly created backup.
Choose the recent backup files and select the specific items to restore.
Confirm the action to restore data from ZTE to Samsung.
Way 5: How to Move Data from ZTE to Samsung over Bluetooth
Bluetooth performs wireless transfer using special radio frequencies within a short range. To switch data from ZTE to Samsung with it, please let the two phones recognize each other from Bluetooth Settings at first. Here's how to copy files from ZTE to Samsung Galaxy S22/S21/S20/S10/S9/S8 by Bluetooth:
Turn on Bluetooth on your ZTE phone from its "Settings".
Repeat the same on Samsung.
Go to the Bluetooth Settings to pair two phones easily.
Once paired, select the ZTE data you'd like to copy. (E.g., you can head to ZTE's Gallery to view and choose specific photos or videos.)
Hit "Share" > share via "Bluetooth".

Choose your Samsung phone as the receiver to share with.
Lastly, accept the transfer on Samsung to get the incoming files from ZTE.
Round Off
Ideally, any of the methods above can be your decent choice without considering their downsides like basic premises, transmission failure, sluggishness, etc. However, MobiKin Transfer for Mobile (Win and Mac) is an exception because it can always ensure a quick and satisfactory result as long as you adhere to its easy operating instructions. Finally, please share this passage on social media or with your friends if you find it beneficial.
Related Articles:
5 Widely-used Methods to Transfer Photos from Mac to Samsung Galaxy Quickly
[4 Solutions] How to Sync Calendars Between Two Android Phones?
How to Transfer Photos from iPhone to Samsung? [9 Ways in 2023]
How to Backup and Restore ZTE Phone? 4 Reliable Ways Here!
How to Retrieve Deleted Photos from ZTE Phone with/without Backup?
How to Fix Touch Screen Not Working/Responding to Samsung? [9 Ways]