How to Transfer Music from iPod to Samsung Galaxy S20/S10/S9? Look over Here!
With the springing up of cutting-edge technology, it is not difficult to move files between two devices with totally different operating systems. Some practical and affordable 3rd-party software can do it well, you know.
For example, if you want to copy music files from an iPod to your Android device like Samsung Galaxy, you don't have to be in a rush looking for simple and practical solutions. That's because we are here to introduce how to transfer music from iPod to Samsung phone in 4 workable methods.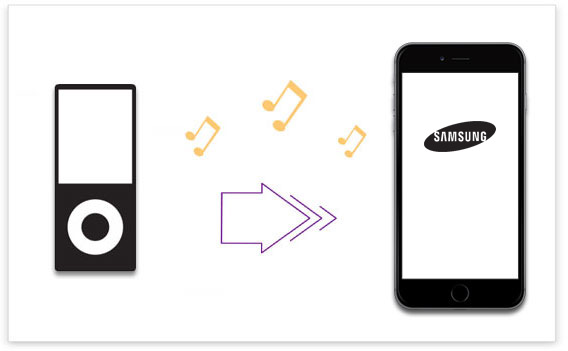 Way 1: How to Transfer Music from iPod to Samsung Phone via Transfer for Mobile
Of all the transfer manners, the most direct and safe way is to use a USB cable. MobiKin Transfer for Mobile (Win and Mac) is the software that works in this way. There's no need to be concerned with the compatibility of your devices or the transfer efficiency because these are what MobiKin is good at. It can copy the files you want in a short time with satisfying outcomes.
Main features of MobiKin Transfer for Mobile:
Transfer music from iPod touch to Samsung Galaxy without quality loss.
Transfer data from iOS to Android, iOS to iOS, Android to iOS, Android to Android directly.
The supported data types: music, audio, videos, contacts, text messages, call logs, photos, documents, and apps.
Easy to connect/use, secure and fast transfer with no data loss.
Work on various Windows PCs or Mac computers.
Get along well with overall iOS and Android devices, containing iPod touch 5/4/3, iPod classic 3/2, iPod shuffle 4/3/2, iPod nano 7/6/5/4/3, iPhone/iPad, and Samsung Galaxy S20/S10/S9/S8/S7/S6/S5, Note/Tab series, etc.
It never tracks any privacy of its users.
How to transfer music from iPod to Samsung phone with Transfer for Mobile?
Step 1. Launch the program and connect devices to a computer
Run the software on your computer after the download and installation. The primary screen will guide you to connect both iPod and Samsung phone to the computer via matched USB cables.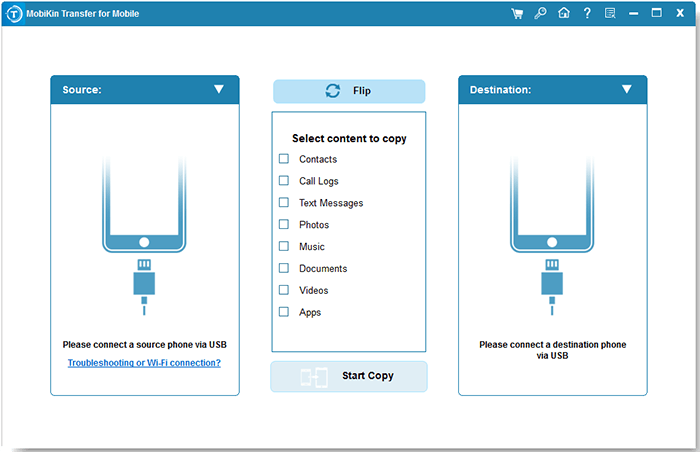 Step 2. Make sure the devices are in the right positions
Now, you need to follow the clear cue on the screen to get them recognized. Afterward, make sure the iPod is on the left of the screen, and the Samsung is on the right. Otherwise, tap "Flip" to correct their positions.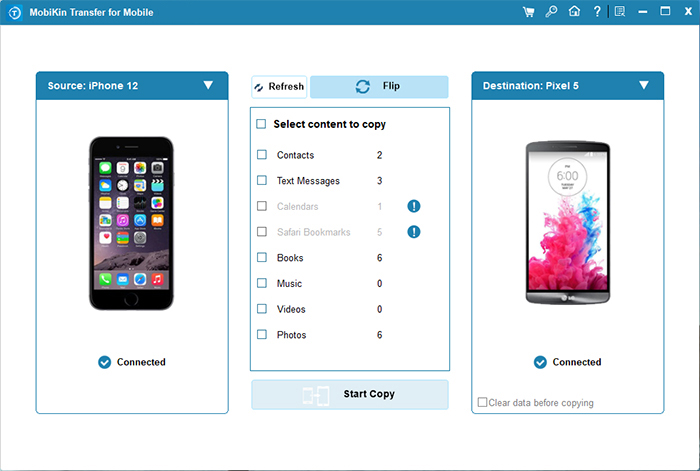 Step 3. Choose the music box to transfer songs over
Tick on the "Music" checkbox in the middle, and then press the "Start Copy" to start the iPod to Samsung music transfer.
Tips: After a connection and before the end of the migration, remember not to unplug your devices in between.
You May Also Like:
Way 2: How to Move Music from iPod to Samsung Phone Using iTunes
As we all know, Apple iTunes is not compatible with Android phones, so it's unable to transfer music from iPods to Samsung devices directly. But you can back up your iPod music to iTunes, find the songs from the computer's iTunes Media, and then move them to the corresponding folder of Samsung music.
How do I transfer music from my iPod to my Samsung Galaxy?
1. Take out a USB cable to link your iPod to the computer where iTunes is running. iTunes will soon detect the device, and you need to click the iPod icon to head to "Summary". Then, tap on "Back Up Now" to start syncing your iPod to iTunes. (iPod won't sync with iTunes? Click here)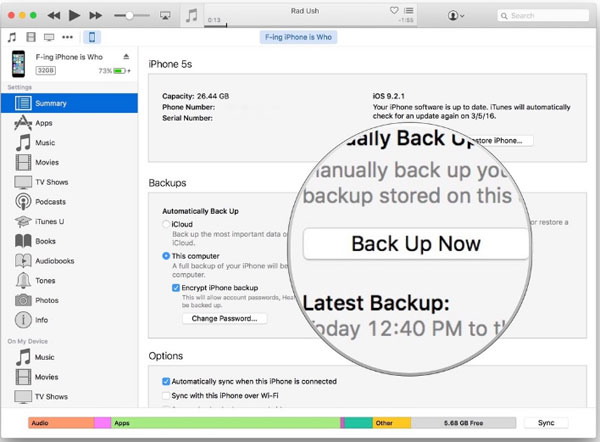 2. Once accomplished, you can locate the synced songs on your computer by going to User > Music > iTunes > iTunes Media.
3. Connect your Samsung phone to this computer with an applicable USB cable. Finally, copy the music files you want from iTunes Media and paste them to the Music location of Samsung.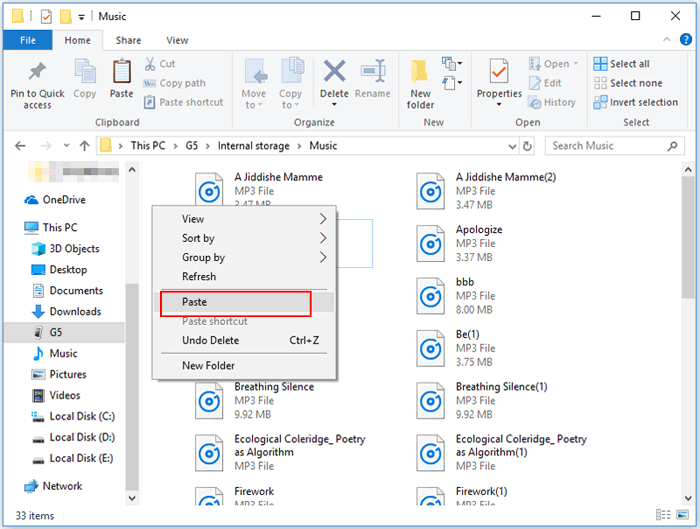 Way 3: How to Transfer Music from iPod to Galaxy with Smart Switch
Smart Switch can also come in handy when the receiving device is Samsung. To transfer data from your iPod to your Samsung phone, you need to back up the iPod content to iCloud first. Then, establish a wireless connection between the devices before importing the items from iCloud to Samsung.
However, this approach might do badly in migration efficiency, and Samsung Smart Switch may get stuck occasionally.
How to transfer music from iPod to Samsung phone?
1. On your Samsung Galaxy phone, tap the Smart Switch icon to launch it. Haven't got it yet on Samsung? Just go to the Play Store to download it at once.
2. Enable the iCloud backup option on your iPod by heading to Settings > iCloud > Backup > turn on "iCloud Backup" > Back Up Now. This will make a backup of the iPod data on the iCloud server.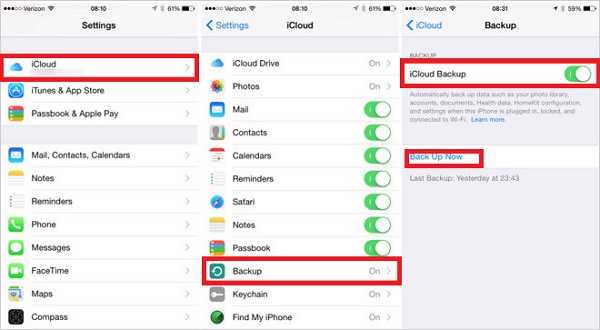 3. Place the two devices closer and set up the mode for receiving the iPod music. On the Smart Switch, select Receive > Wireless > iOS device and then tap on "START".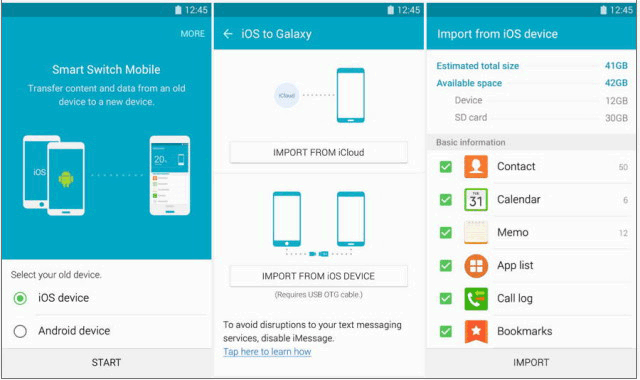 4. Choose the "Import from iCloud" option from the next screen. Subsequently, sign in to your iCloud account with the Apple ID to select the music files you want from the backup file to transfer.
5. Press "Import" to initiate the transfer procedure. Your selected songs will soon be moved to the target Samsung phone.
Further Reading:
Way 4: How to Transfer Music from iPod to Samsung Galaxy over Bluetooth
To transfer music from iPod to Samsung in this way, you should first download Bluetooth File Transfer on the destination device. Then, ensure that the task meets the following requirements:
Your iPod and Samsung devices should be in close vicinity.
It's necessary to transfer music files one at a time rather than in a batch.
Close other applications until all the songs are moved over.
How to transfer music from iPod to Samsung S5/S9/S10/S20, etc., by Bluetooth?
Download and install Bluetooth File Transfer on your Samsung phone before you launch it.
On the main screen of the tool, tap on "Next" and choose "Upload" to continue.
Follow the on-screen prompts to set up permission for other Bluetooth supported devices (your iPod) on Samsung. This process involves device pairing, file selection, and sending.
After that, your iPod will begin to receive the files sent from the Samsung device.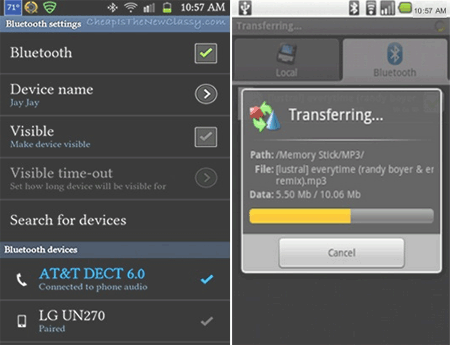 Comprehensive Reviews
Can you transfer music from iPod to Samsung Galaxy phone? Still up in the air now? OK, here's an overall assessment of the above solutions for your reference:
Personally, neither iTunes nor Smart Switch can directly transfer music from iPod to Samsung phone. Further, the former is not popular with some Apple users partly because of its unfriendly design, while the type of transportable data supported by the latter varies with different devices.
Besides, Bluetooth File Transfer is not well evaluated in Google Play, mainly regarding its compatibility and processing fluency.
Finally, MobiKin Transfer for Mobile is a one-stop solution, helping you transfer music and other data from iPhone to Samsung quickly without moving items through the computer or other separate storage.
Well, if you have any queries when working through the page, let us know in the comment section, please.
Related Articles:
Easy Steps to Transfer Music from Samsung to Samsung Galaxy
5 Ultimate Methods to Transfer Music from iPod to iPhone
[3 Ways] How to Transfer Music from iPod to Computer without iTunes?
Different Ways to Delete Music from iPod touch or classic
How to Remove Duplicate Music on Samsung Galaxy? [2 Ways]