Switching from iPhone/Apple to Android: 6 Methods with Pics
You get a new smartphone to enjoy the device based on the Android ecosystem. Unlike some apps with dual compatibility, a lot of other content needs to be transferred directly from the old iPhone device to the new Android phone. You may need to prepare a new home for iPhone files like contacts, photos, videos, apps, etc. It isn't difficult, actually, depending on how you go about switching from iPhone to Android.
Well, today's post explains how to transfer data from iOS to Android in 6 ways. Next, let's start with the one with the most outstanding phone transfer tool.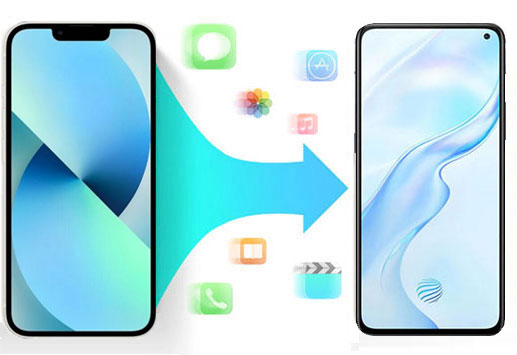 Method 1: Switch from iPhone to Android via Transfer for Mobile
Should I switch from iPhone to Android with a 3rd-party app/software? Certainly! MobiKin Transfer for Mobile (Win and Mac) is just a very sophisticated program. It performs an end-to-end transfer without "transit" through cloud storage or tools. And its compatibility, ease of use, and security also make it the top among many tools on the market.
Here are some key features of MobiKin Transfer for Mobile:
Steps for switching from iPhone to Android with Transfer for Mobile:
Step 1. Install Transfer for Mobile on your computer after the download. Use a USB cable to link your iPhone and Android to the computer. Next, let the program identify your phones by following the on-screen prompts.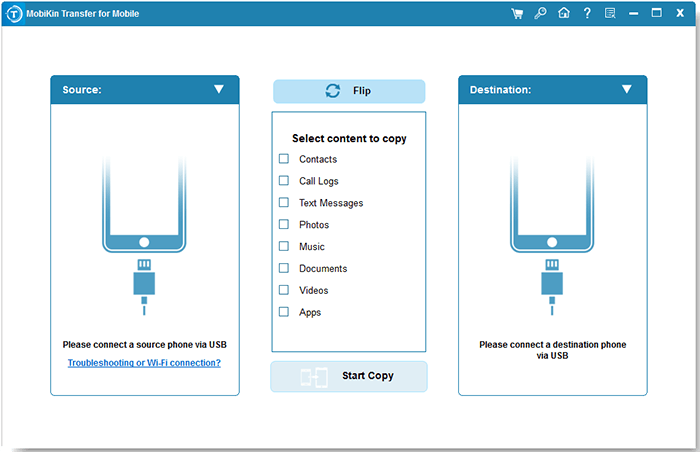 Step 2. When detected, make sure your iPhone is the source device and Android the destination one. If the two devices are in the wrong places, click the "Flip" button to put them back in place. Then, select the data types you want from the file list.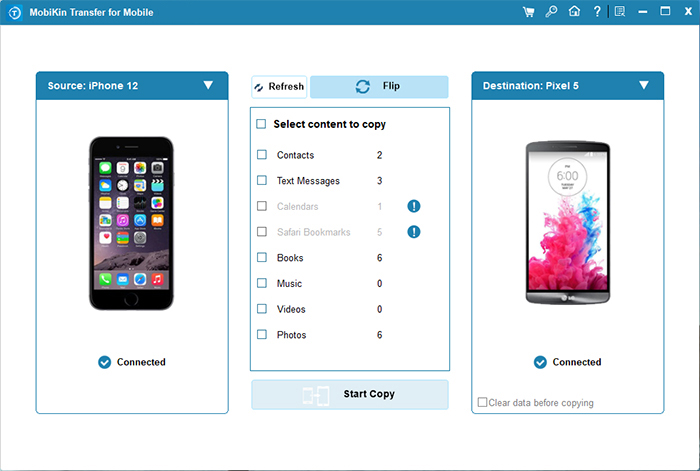 Step 3. Finally, please tap "Start Copy" to start the data transfer from iPhone to Android. Then the progress bar will indicate if the process is over.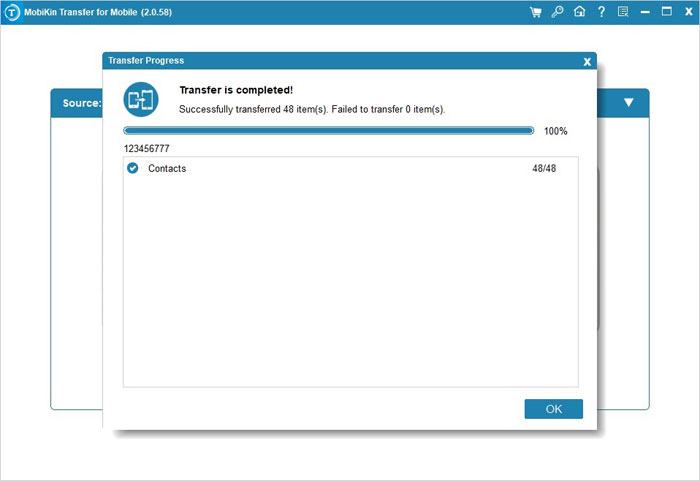 You May Also Like:
Method 2: Switch from Apple iPhone to Android with Google Drive
When you download contacts, calendar events, photos, and videos to Google storage on your iPhone, they'll be uploaded to Google cloud storage. Or what is listed above would be copied to your Google account with just one click. Here are the steps for switching from Apple to Android with Google Drive:
Method 3: Change iPhone to Android with iTunes
By extracting iPhone messages from iTunes backup and transferring them to Android, you can copy new files to Android from iPhone easily. And at the end of the task, you should download iSMS2droid and SMS Backup & Restore for an ending.
Steps for migrating from Apple to Android with iTunes:
Know More:
Method 4: Transfer Apps from iPhone to Android
Can I transfer app data from iPhone to Android? NO! It's common sense that we cannot install Apple's applications directly on Android devices. This is because the apps on iPhone are in IPA, PXL, and DEB formats, which are different from Android's APK. For the same reason, we are unable to transfer app data between different operating systems.
However, the good news is that some of the apps you use on your iPhone will also be designed in Android versions. They can be quired in Google Play. Therefore, you can go to the website and download the Android version of the just apps that are available on your iPhone. In doing so, you can make the transition from iPhone to Android for apps indirectly.
Method 5: Migrate from Apple to Android Using YouTube Music
YouTube Music (termed Google Play Music originally) restricts the processing of 100,000 songs. Apple users are capable of switching music to Android from iPhone with this app. Specifically, you have the ability to upload iPhone music to YouTube Music and then copy what you want to your Android phone. Here's how to transfer using YouTube Music.
Method 6: Switch from iPhone to Android via iCloud
An iPhone's nano-SIM card is usually incompatible with the one of an Android device, and iPhone contacts are saved in its memory card by default. So it's not easy to complete the transfer by moving the card. Despite this, you have the freedom to use iCloud to switch contacts and calendars from iPhone to Android.
Have problems switching from iPhone to Android with iCloud? Check the instructions below:
Roundup
Are you still struggling to find the right tool for iPhone to Android transfer? We hope any of the methods above will work for you. These solutions play functions on different types of data. And among them, MobiKin Transfer for Mobile and Google Drive are the most widely supported tools. But the former is much more recommended in terms of the technical level and user experience. So just give this utility a download, and you'll surely love it.
Related Articles:
How to Transfer from Android to iPhone 14/13? [7 Proved Ways]
[Full Guide] How to Transfer WhatsApp Data from iPhone to Android
How to Back Up iPhone to Windows 10/11/8/7? [Way 1 Is the Quickest]
[Complete Guide] How to Transfer Passwords to New iPhone 14/13/12/11/X/8?
Messenger Backup: How to Back Up Facebook Messengers for iPhone/Android?