Locked Out? Learn How to Crack A Pattern Lock in 7 Simple Ways
Are you an Android smartphone user? You probably have set up a lock screen in the form of a pattern. This is mainly for the security of your files. But we get locked out of the devices when we can't remember the pattern locks. Though it is quite common, it can still be horrifying. However, fret not; we have your back. Here, we'll explain how to crack a pattern lock in 7 simple methods. If you forgot your screen pattern, this is the place to find your answers. Keep reading.
Way 1. How to Crack a Pattern Lock Using Android Unlock [Ultimate Way]
The ideal way of cracking a pattern lock on Android is to utilize Android Unlock. It is a top Android unlocker tool that helps remove pattern locks on Android devices in a few minutes. Its success rates are super high, and you can crack that annoying pattern lock without a fuss. Additionally, it allows Samsung and LG users to unlock their devices without data loss. You don't need a password when bypassing Google Account or FRP locks. It supports many Android brands and models.
Key Features of Android Unlock:
Removes Android pattern lock easily.
Unlock various screen locks such as PIN codes, passwords, patterns and fingerprints.
Bypass FRP/Google Account without password..
No data loss when unlocking some Samsung and LG phone.
You don't need technical skills to use it.
Removes locks from most Android brands like Huawei, Samsung, Xiaomi, HTC, Oppo, etc.

Steps on how to unlock any phone pattern with Android Unlock:
Step 1: Install Android Unlock
Install Android Unlock on the computer and run it after that. Connect your Android device to the PC using a USB, head to "Toolbox", and then choose "Screen Unlock".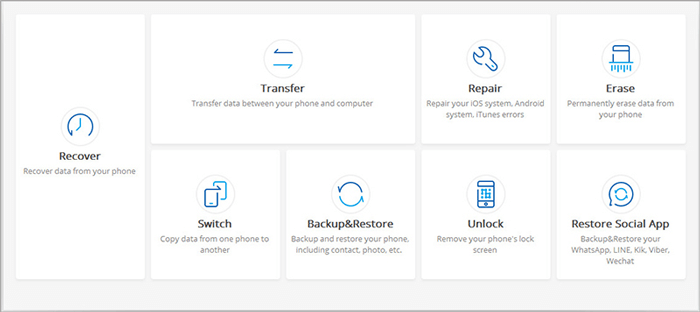 Step 2: Choose Unlock Android Screen
Choose "Android" and then "Unlock Android Screen".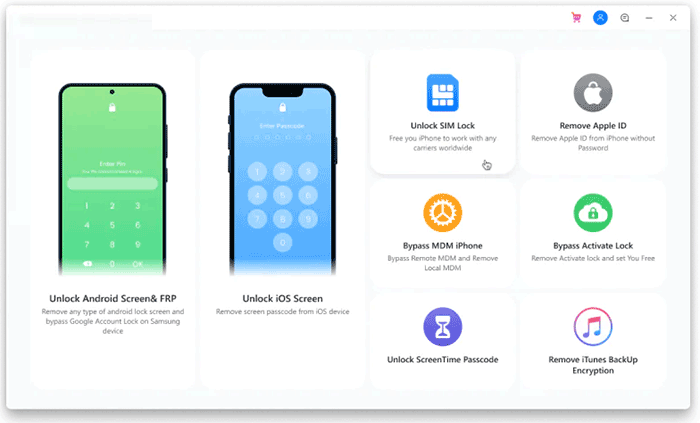 Step 3: Select Your Phone Model
Choose your device's brand and click the "Next" button.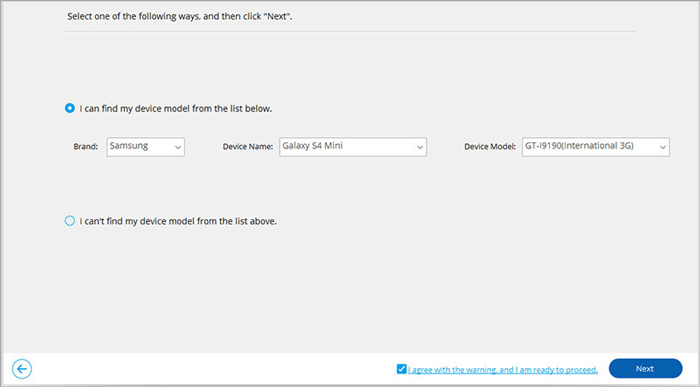 Step 4: Put the Phone into "Download Mode."
Switch off your phone. Simultaneously, press the Vol (-), Home and Power buttons. Now press the Vol (+) to get into Download Mode.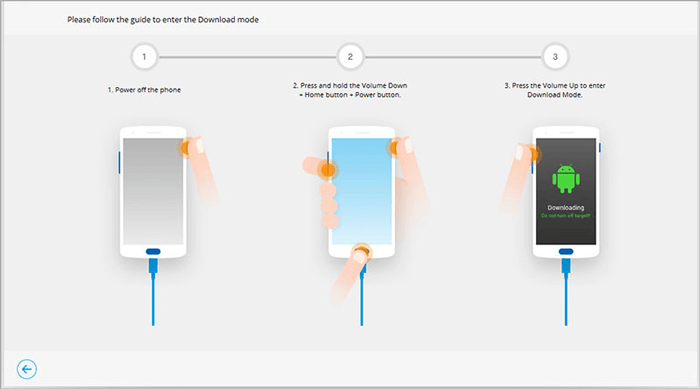 Step 5: Recovery Package Download
The recovery package will be downloaded automatically once the phone enters Download Mode. Wait until it completes the process.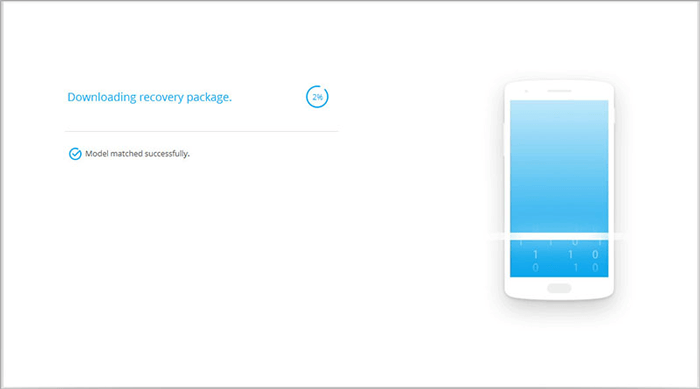 Step 6: Bypass the Android lock screen
Wait for the process to finish and click "Done" when finished.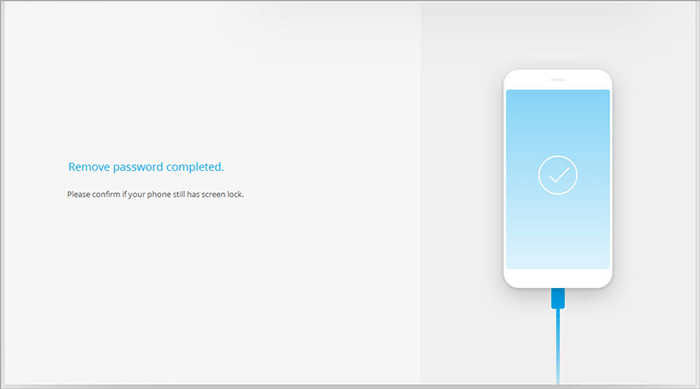 Check if You Need:
Way 2. How to Unlock Phone Pattern Using Google Account
Another efficient way for Android pattern unlock is to use a Google Account. Yes, if you don't know, your Gmail account can be a lifesaver when cracking pattern locks on Android devices. The best part? No data loss will be encountered. Sounds awesome, right?
However, the only issue is that this method works well on version 4.4 and below. Also, you need to remember your Google account credentials to crack the pattern.
Below are steps on how to remove pattern lock from Android devices using a Google Account:
Draw the pattern at least 5 times to trigger "Forgot Pattern" message on the screen. Tap on the "Forgot Pattern" option when you see it.
On the next window, you'll have to key in your Google Account credentials associated with your Android device.

Enter these details carefully and hit "Sign in".
Your phone will validate credentials, and if successful, the pattern lock will be removed from the device.
Can't Miss:
Way 3. How to Open Phone Lock with Find My Device
Find My Device is a Google feature that allows you to crack the lock screen without losing data. Besides that, it enables you locate your phone when it gets lost (What to do when your phone is lost?). You can also look up your current GPS location of an Android using a Google Account. It erases, locks, or tracks Android devices, so it can be a helpful way to crack pattern locks from your devices. To use this feature, your device should operate on Android version 7.1.1 or older.
Head to Find My Device site and sign into your Gmail Account synced with your locked device.
Select a locked Android phone on Find My Device webpage, then tap on "Lock" button.

Enter your new pattern, then write a recovery message. Apply the changes and exit the window to change the lock screen.
Way 4. How to Unlock Someone's Phone Pattern via Factory Reset
When you forget your pattern lock, the first thing to come to mind is factory resetting it. Well factory resetting can be a good option to remove pattern lock, but you will lose your data. Thus, you can only use this approach comfortably if you do not have essential files on your device. When you are sure you do not have important files to lose on your device, you can factory reset the phone using these steps:
Power off the phone and press the Home, Volume Up, and Power keys together. Keep holding the keys till boot logo shows on your phone's screen.
Choose the wipe data/factory reset option from the options using Volume buttons. Confirm the option by pressing the Power key.

At last, choose "Delete user data", then press the "Power" key. When done, reboot the phone, and your pattern lock will already disappear.
Way 5. How to Remove Pattern Lock Using Find My Mobile [Samsung Only]
If you are a Samsung user, you can also use Find My Mobile to unlock your Android device if you can't remember the pattern. This is a security feature built into Samsung smartphones linked to a Samsung account and can assist you unlock forgot pattern. To get started, follow the steps below:
Head to the Samsung Find My Mobile website on a web browser.
Log in using your Samsung account.
Tap on the "Unlock" tab from the right sidebar.
On the new window, press "Unlock", then key in your account passcode to unlock the phone.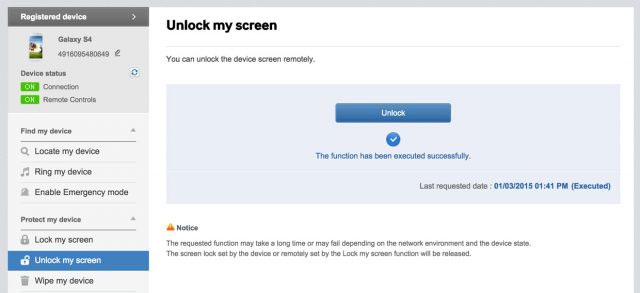 Way 6. How to Crack Android Pattern Lock via Safe Mode
Putting your Android into Safe Mode can be a better approach to crack pattern locks. Nonetheless, this solution will work only for third-party screen lock apps. Therefore, if you're using the phone's native lock, it won't work. You'll easily remove the lock effortlessly once you restart the phone in Safe Mode. Just follow these steps to get rid of the pattern lock:
Press the Power key on the device to bring the Power menu to the screen.
Hold the Power off option for a few seconds.
A pop-up message will appear. Agree and reboot the phone in Safe Mode.
After the device restarts in Safe Mode, the third-party screen lock will be disabled.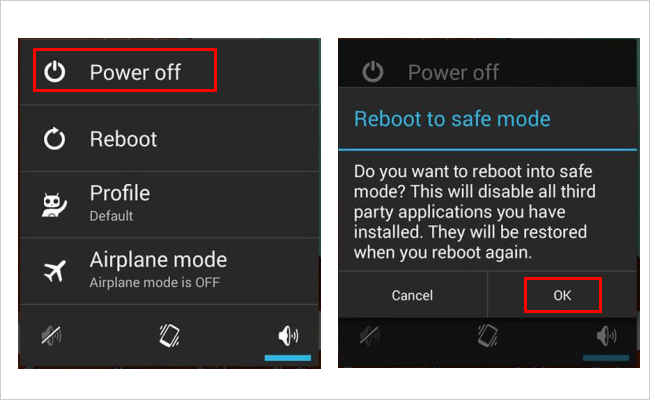 Way 7. How to Unlock Pattern Lock on Android with ADB
If you are a techie and understand how commands work, ADB can also be a viable option to unlock a locked Android. To use ADB, you must have enabled USB debugging on your phone and grant permissions to the PC to which you want to connect the phone.
Below are steps to unlock a pattern lock with ADB:
Link your Android to your computer with a USB cable. Long press the "Windows+R" keys on the keyboard. Doing this will open a Run box at the lower-left section of the screen.
Release the button, then key in "cmd" in the box available and tap"OK".
Key in "adb shell rm/data/system/gesture.key" in the Command Prompt Window that shows. Ensure you key in the command correctly then choose the "Enter" tab from the keyboard.
Reboot your phone, and the screen lock pattern will have been removed.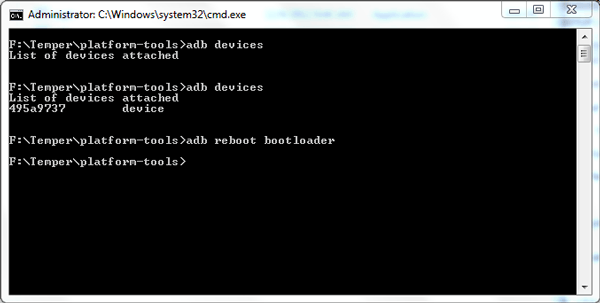 Summary
That's how you crack a pattern lock on an Android device. These 7 methods will allow you to unlock a pattern lock hassle-free. They are easier to implement, but Android Unlock is the easiest. You don't even need to be an expert to use it to unlock your phone. It is an outstanding Android unlocker that works in minutes.

If you do not want to lose data, you can unlock your device via ADB, but you need the expertise to implement the steps correctly. Also, Find My Device can help unlock an Android phone. Factory resetting, however, will lead to data loss. All in all, it is best to back up your files regularly to prevent data in case of such a scenario.
Related Articles:
[Fixed] Samsung Phone Stuck on Odin Mode, How to Fix It?
7 Useful Methods to Unlock Android Phone without Password
Tips & Tricks to Remove Swipe Screen to Unlock Android Phone
How to Remove Gmail Account from Android?
Retrieve Deleted Photos/Videos from Locked Samsung