Top 5 iPad Unlock Software to Unlock iPad/iCloud without Passcode
Unlocking your iPad has never been easier! With cutting-edge iPad Unlock Software, you can regain control of your device in a flash. Say goodbye to forgotten passwords, pesky activation locks, and restricted access. This powerful tool empowers you to unlock various iPad models and iOS versions effortlessly. Seamlessly remove passcodes, bypass iCloud activation locks, and recover disabled iPads with a few simple clicks. Get ready to experience the freedom and convenience of accessing your iPad without any limitations. Say hello to a world of endless possibilities with iPad Unlock Software!
1. The Best iPad Unlock Software - iOS Unlock
iOS Unlock is reliable and efficient. It is specially designed to help you regain access to your locked iPad without a password. It is compatible with all iPad models and iOS versions. This program to unlock iPad offers a hassle-free solution to unlock your device in just a few simple steps. This software is not just an unlocking tool but has other different functions. These functions help you to have multiple services for iOS users.
Key Features of iOS Unlock:
Remove various locks from your iPad/iPhone, including 4-digit/6-digit passcodes, Touch ID, and Face ID.
Bypass the FRP lock and remove the associated Apple ID from your iDevice.
The interface is user-friendly. This allows users to unlock their iPads effortlessly.
Bypass MDM and screen time without data loss.
Get along well with overall iDevices, covering iPad Pro, iPad Air, iPad 4, the new iPad, iPad mini, iPhone 14/13/12/12 Pro (Max), iPhone 11/11 Pro/11 Pro Max, iPhone X/Xs/Xs Max/XR/, iPhone 8/8 Plus, iPhone 7/7 Plus, iPhone 6/6S/6 Plus, iPod touch, etc.
It doesn't track any of your privacy.
Step-by-Step Guide to Unlock iPad without Password using iOS Unlock:
Step 1. Launch the Software
Download the iPad unlock app on your computer, and complete the installation process by following the installation wizard. Launch iOS Unlock and choose the "Unlock" option from the main interface after installation.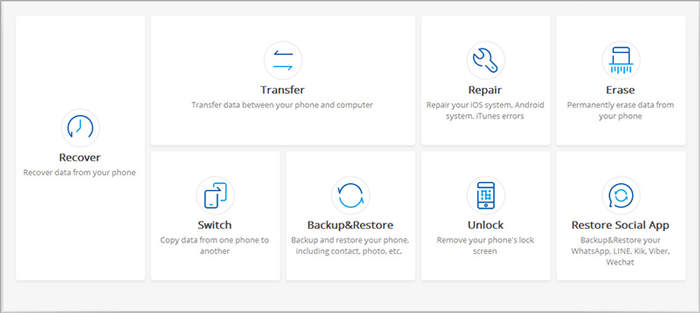 Step 2. Connect iPad
Connect your locked iPad to the computer using a USB cable. Once connected, iOS Unlock will detect the device automatically. Then, choose the "Unlock iOS Screen" section.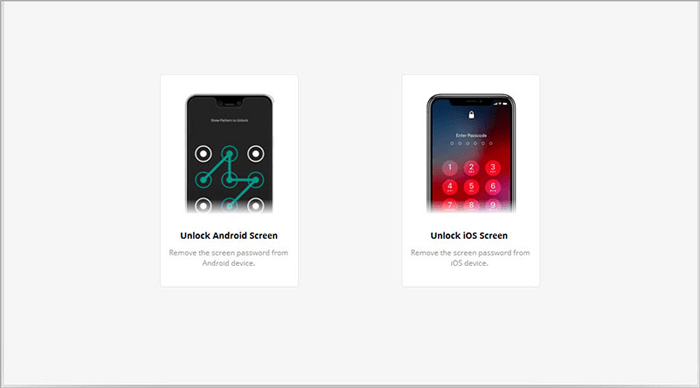 Step 3. Confirm Device Information
Use the key combination to set your iPad into recovery mode. iOS Unlock will display the basic information about your iPad. Click the information you want from the display. The Click the "Start" button to proceed.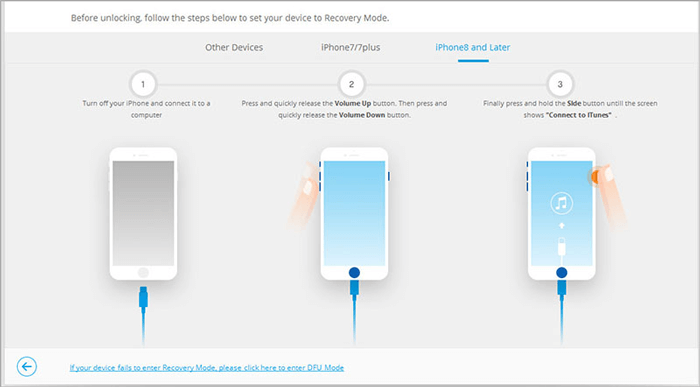 Step 4. Download Firmware
To unlock your iPad, iOS Unlock needs to download the appropriate firmware for your device. Now click the "Download" button. The download will start automatically and verify your phone firmware.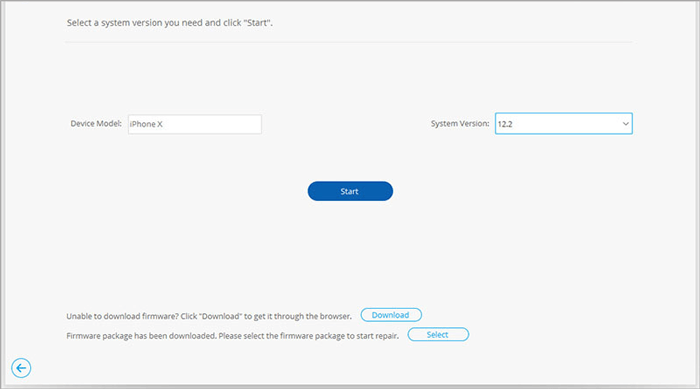 Step 5. Unlock iPad
Once the firmware is downloaded, click the "Unlock Now" button to begin unlocking. iOS Unlock will start removing the passcode or Apple ID from your iPad.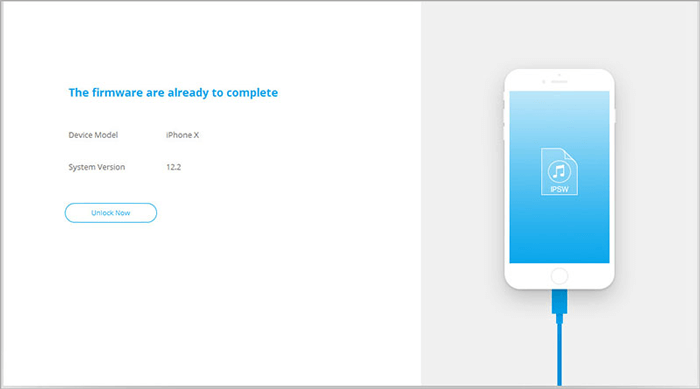 Step 6. Unlock Successfully
After a few minutes, iOS Unlock will notify you that the unlocking process is complete. You can now access your iPad without a password.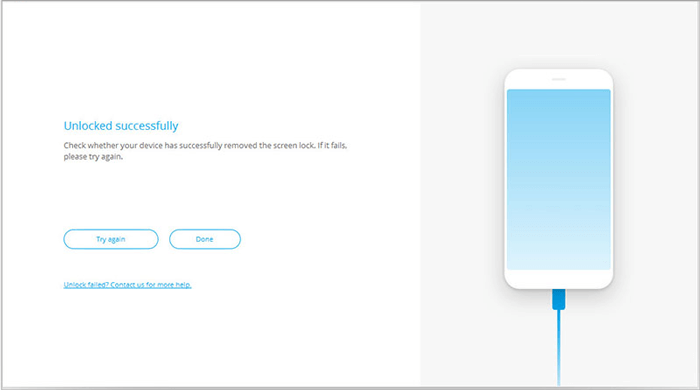 Pros:
Supports various iPad models and iOS versions.
Removes different types of locks, including passcodes, Touch ID, and Face ID.
Can bypass disabled iPad and Factory Reset Protection (FRP) locks.
Apps to unlock ipad are User-friendly interface for easy operation.
Ensures data integrity during the unlocking process.
Cons:
Requires a computer to run the software.
Only available for Windows and macOS platforms.
Read Also:
2. iPad Unlock Software - OpenMyIcloud
iCloud lock is the hardest thing to unlock on your iPad/iPhone. When the previous user of your iPad or iPhone did not turn off his iCloud account, it can be difficult to reset and use the device as if it were a new one. This happens mostly when your iPhone locked when trying to erase the data or formatting it.
Luckily, there is a way to remove the iCloud lock from your iOS device without having to contact Apple. This ensures you don't go through any complicated processes. OpenMyIcloud unlocker is a software that allows you to bypass the iCloud lock quickly and easily. It is a reliable and efficient solution that can bypass the iCloud lock, allowing you to access your device and use it normally. With OpenMyIcloud, you can unlock various iPad models and iOS versions, providing a convenient way to regain control of your device.
If you're looking for an easy way to factory reset or erase your device's data in order to start fresh, OpenMyIcloud has you covered. The software supports several models and iOS versions, allowing you to easily back up, restore, and erase your iOS data in a few simple steps. With OpenMyIcloud, you can restore your device to its factory settings without any hassle or worry.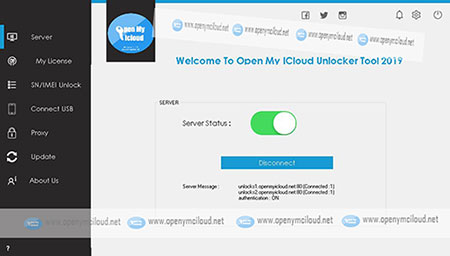 Pros:
Easy to use with a user-friendly interface.
Compatible with all iPad models and iOS versions.
Secure and safe to use.
Quickly bypass the iCloud lock.
Professional support available in case of any issues.
Cons:
The tool is confusing.
Limited features for free version.
You May Be Interested in:
3. iPad Unlocker - Activation lock
The iPad Unlocker is a free ipad unlock software for those who need to unlock their iPad. This tool is quick and convenient to use. It can easily remove all existing Activation Lock restrictions, allowing users to take full control of their device. With the iPad Unlocker, users can access all features of their iPad without worrying about restrictions. It's a fast and easy way to free up an iPad. With just few clicks, you will be able to bypass the passcodes.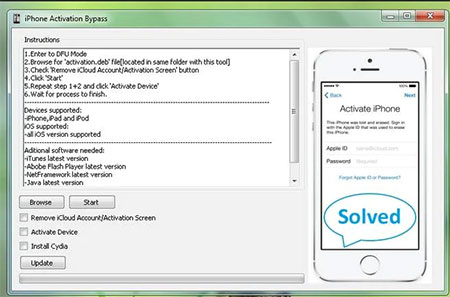 Pros:
Gives users full control over their device.
Easy to use and fast results.
Compatible with a broad range of iPad models.
Cons:
Only works for iPads with Activation Lock restrictions.
Some users may find the tool expensive.
4. iPad Unlock Software - DoulCi Activator
DoulCi Activator is a powerful iPad unlock software that enables users to bypass screen lock without any hassle. If you have just bought your phone from another user and want to access it, DoulCi Activator will allow you to do so. With just one click, users can bypass the lock and get full control of their iPad.
This easy-to-use software is also great for restoring lost iCloud accounts on your iPad. It will help you recover deleted contacts, emails, photos and videos without any hassle. It even allows you to transfer data between iCloud accounts and devices. With this tool, users can unlock their iPads quickly and securely, while protecting their data. It is equipped with useful features, such as data recovery, backup, and secure setup.

Pros:
Quick and easy to use.
Completely secure.
Data recovery and backup.
Compatible with all versions of iPads.
Cons:
Requires activation code to unlock.
Not compatible with other devices.
5. iPad Unlocker - iCloud Bypass Tool
iPad Unlocker is a powerful tool designed to help users bypass iCloud lock and regain access to their device. This tool offers a variety of features, including full-fledged iCloud bypassing, secure and efficient data recovery, and a lot more.
It is important to note that the best ipad unlock software should only be used on devices with an active iCloud lock. Using this tool will not help bypass any other types of locks, such as passcode or Touch ID locks. Furthermore, users should also make sure that their device is compatible with the iCloud Bypass Tool in order to get optimal results.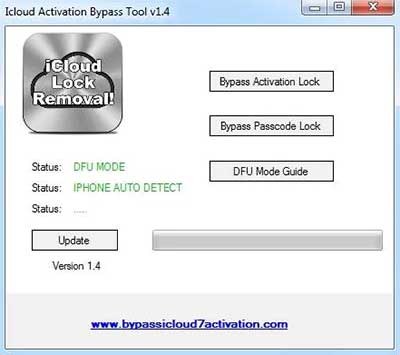 Pros:
Quickly and easily bypass iCloud locks.
Offers secure and efficient data recovery.
Highly effective at gaining access to locked iPads.
Easy to use and understand.
Cons:
Only works with certain models of iPads.
Requires a certain degree of technical knowledge.
Limited customer support options.
Occasional compatibility issues with certain iPads.
Conclusion
iPad Unlock Software is a game-changer in the world of unlocking iPads. With its advanced features and user-friendly interface, it provides a seamless solution to bypass locks and gain access to your device effortlessly. Whether you're dealing with forgotten passwords, iCloud activation locks, or disabled iPads, this software has got you covered. Say goodbye to frustration and hello to unlimited possibilities as you regain control of your iPad in a matter of minutes. Experience the excitement and convenience of software to unlock ipad with ease, thanks to iPad Unlock Software!
Related Articles:
iPad Won't Unlock? 9 Solutions to Fix iPad Slide to Unlock Not Working
Top 7 iCloud Bypass Tools in 2023 [Must Read]
How to Unlock A Disabled iPhone without iTunes or iCloud?
[Solved!] How to Unlock iPhone without Passcode or Face ID?
5 Best iPhone Recovery Software in 2023