Best Pokemon GO Joystick Hacks for Enhanced Gameplay [iOS/Android]
In a world where Pokemon GO is still alive and well, the allure of becoming a Pokémon master continues to captivate players across the globe. However, the game's core concept - to venture out into the real world and explore various locations in search of these elusive creatures - can be a daunting challenge for many. This is where the indispensable tool, the "Pokemon GO joystick", steps in to revolutionize the gameplay experience.
OK, within the parts of this post, we will explore every facet of the joystick for Pokemon GO. Below, we take you directly to what you care most about this topic.
Part 1: Overview of Pokemon GO Joystick
The Pokemon GO Joystick is a tool that enables users to manipulate their character's movements within the game without the need for physical locomotion. This functionality grants players the ability to capture Pokemon, interact with Pokestops, and engage in Gym battles, all from the comfort of their own couch. By employing a joystick for Pokemon GO on iOS/Android, this application can deceive the mobile game into perceiving the user's presence in any desired global location, even if they are not physically present.
* Does GPS Joystick for Pokemon GO still work in 2023?
Absolutely! To play Pokémon GO without physically moving, you can use GPS spoofing apps. These tools change your in-game location. To use a Pokémon GO joystick for a walking-free experience or reach remote locations, you'll need a Pokémon GO spoofer with a Joystick Controller. This tricks the game into thinking you're in a specific location worldwide, even if you're not there.
For account safety and device compatibility, we've rigorously tested apps with integrated Pokémon Joysticks. They work seamlessly on Android and iOS devices, and we've selected the best one for you.
Click to Know:
Part 2: Safest Pokemon GO Joystick - Virtual Location Tool (iOS/Android)
Gamers are currently facing more restrictions on their ability to explore their desired locations. If you're aiming to capture additional Pokémon to level up, a dependable joystick such as the Virtual Location Tool can significantly enhance your virtual journey. Once you've installed this software on your computer, connected it to your iOS or Android device, and opened the map, you can swiftly identify your preferred location for an enhanced Pokemon GO experience.
What can Virtual Location Tool do for you?
Top Pokemon GO joystick to spoof locations on iPhone/Android without incurring penalties.
Choose or delete previously stored locations within this application.
Personalize, simulate, and generate various routes.
Swiftly establish any virtual location, rendering detection challenging.
Preserve preferred routes by importing and exporting GPX files.
Perform functions on various iOS/Android devices, covering iPhone 15/15 Plus/15 Pro (Max), 14/14 Plus/14 Pro (Max), iPhone 13/12/11/X/8/7, iPad, Samsung, Huawei, Sony, HTC, Google, Motorola, Lenovo, etc.
It respects your privacy.
How to safely spoof Pokemon GO using coordinates with Virtual Location Tool?
Step 1. Begin by running the Virtual Location Tool on your computer
Prior to launching the tool, ensure that you have downloaded and installed the Pokemon GO controller. Connect your iOS or Android device to the computer using a compatible USB cable. Allow some time for the map to fully load.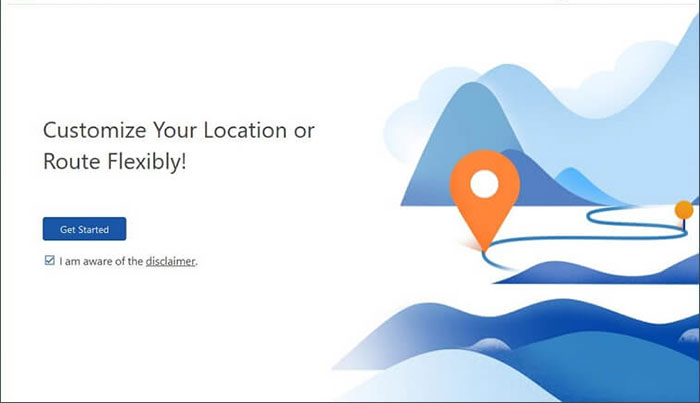 Step 2. Proceed to select the "Teleport Mode" option
This can be done by tapping on the interface at the last moment. To adjust the destination, use the mouse to zoom in or out by scrolling, or alternatively, enter the correct GPS address in the search box on the map.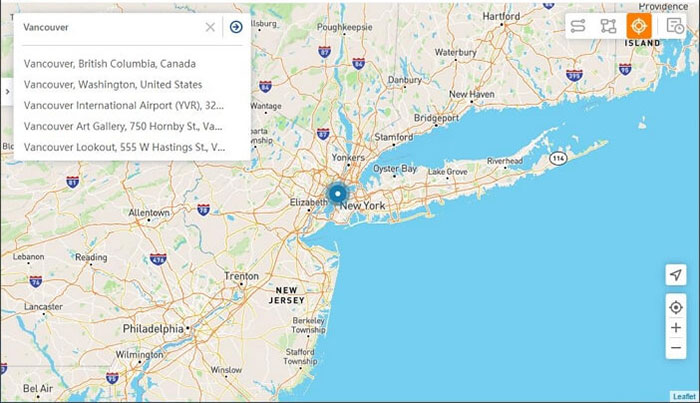 Step 3. Spoof Pokemon GO with the best Pokemon GO joystick
To manipulate Pokemon GO, input the precise coordinates you desire in the dialog box that appears on the left side of the screen. Once you have determined the new location, click on "Move" to establish the specified coordinates for Pokemon GO.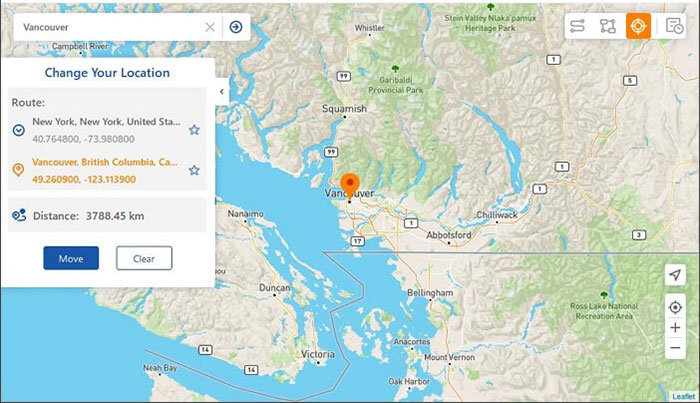 Part 3: How to Get Joystick on Pokemon GO on iPhone
AppValley Pokemon GO is a well-known Pokemon GO joystick iOS app. Pokémon Go++ is a modified version of the official game, enabling you to play without physically moving. It includes an on-screen GPS joystick and fake location features, allowing quick teleportation and unrestricted gameplay.
How to get a joystick in Pokemon GO on an iOS device?
Begin by downloading the AppValley app from https://appvalleyapp.com/.
Once the prompt appears, select "Allow".
After the download completes, access your device's "Settings".
Go to "Profile Downloaded", choose "Install", followed by "Next".

Confirm by selecting "Install" once more and clicking "Done".
AppValley will be fully installed on your iOS device, completing with an app icon.
Return to your home screen and launch the app.
Search for "iSpoofer PokemonGO.

Click "GET" and select "Install" when prompted.
Open the installed game and enjoy playing Pokémon GO with a GPS joystick on your iPhone.
You Could Be Interested in:
Part 4: How to Use Pokemon GO Joystick on Android
Are you interested in the Pokémon GO joystick hack for Android without root? Here's how to do it: Start by downloading the required apps from Google Play - "Fake Joystick for Pokémon GO" and "Fake GPS Joystick & Routes Go". Then, proceed with the steps for how to play Pokemon GO joystick on Android:
Download and install the mentioned Pokémon GO GPS joystick apps.
Activate developer mode by tapping "Build Number" (Under "Settings" > "About Phone") seven times.

Set GPS mode to "High Accuracy" in location settings.
Launch routes, enable device GPS, and place the pointer at your desired location.
In the Fake GPS app settings at the upper-right corner, enable "Non-Root Mode" and the "Joystick" option.

Move the red dot, hit Play, and check the notification panel for confirmation.
Verify your location in Google Maps.
Open Pokémon GO, and you'll be at your chosen spot.
Use the Fake GPS app to move the pointer to spoof location on Android.
Switch back to Pokémon GO, and your character will follow.
Part 5: Other Joystick for Pokemon GO Hacks
1. TutuApp (iOS)
TutuApp is a free app store known for offering diverse apps, including tweaked versions of popular games. This tool comes with a native joystick and location spoofing capabilities, allowing you to move your joystick to any desired spot. Tutu's user-friendly interface and smooth features make it a highly useful Pokemon GO iOS joystick. However, it no longer works with Android devices.
Open Safari on your iPhone and visit https://www.tutuapp.vip.
Tap "Install Now" and wait for the pop-up, then select "Install".
Once TutuApp is fully installed, you'll see its icon on your home screen.
Simply click on the Pokémon Go icon to launch Pokémon Go++.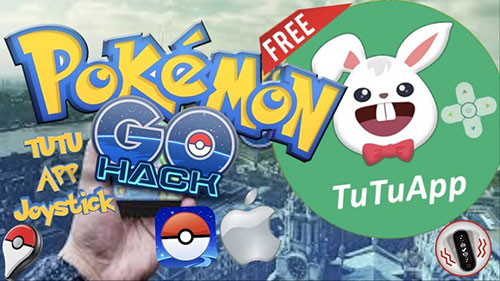 2. PGSharp (Android)
PGSharp is the top Android Pokemon GO hack joystick, offering a native joystick for character control. It's compatible with any Android device and doesn't require rooting. With features like the on-screen joystick for teleportation, auto-walk for hatching eggs, 100 IV feed for high-quality Pokémon, and a nearby radar for alerts, it's a versatile and user-friendly app.
Download and install PGSharp from the official website.
Then open the PGSharp app and launch Pokémon GO.
When you see a PGSharp icon on your home screen, simply tap it.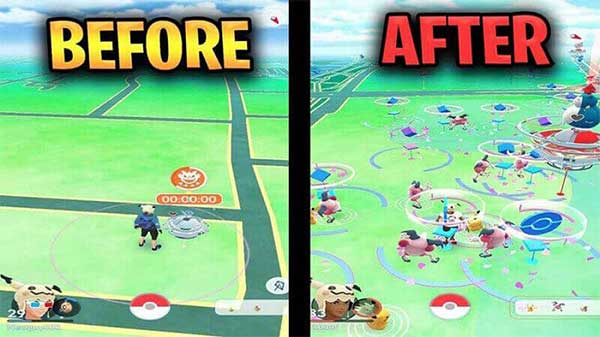 FAQs about Pokemon GO Joystick on iOS/Android
Q1: How can the GPS joystick enhance Pokémon GO?
Explore New Locations: Virtually discover landmarks like Central Park or the Eiffel Tower.
Efficient Resource Gathering: Collect items from global PokéStops without physical travel.
Strategic Gym Battles: Plan battles for advantages in your hometown or iconic locations.
Enhanced Accessibility: Enjoy gameplay, even with mobility limitations or in rural areas.
Customized Routes: Create routes to visit preferred spots.
Community Engagement: Join global raids and collaborate with local players in events, fostering a vibrant Pokémon GO community.
Q2: What's the cooldown rule for Pokémon GO?
The Pokémon GO cooldown rule stops players from rapidly switching locations to prevent cheating. It's based on distance and typically involves waiting 2 hours from your last action before moving. See the chart for waiting times based on distance:
| Total Distance | Waiting Period |
| --- | --- |
| 1 km | 30 seconds |
| 5 km | 2 minutes |
| 10 km | 6 minutes |
| 25 km | 11 minutes |
| 30 km | 14 minutes |
| 65 km | 22 minutes |
| 81 km | 25 minutes |
| 100 km | 35 minutes |
| 250 km | 45 minutes |
| 500 km | 1 hour |
| 750 km | 1 hour and 20 minutes |
| 1000 km | 1 hour and 30 minutes |
| >1500 km | 2 hours |
Q3: Where are the best places to use a joystick for Pokemon GO on iOS/Android?
Searching for prime Pokemon GO analog stick destinations? Teleport globally with ease. Just check out some of the best places/coordinates to spoof Pokemon GO:
Pier 39, San Francisco - Coordinates: 37.8087°, 122.4098
Larissa, Greece - Coordinates: 39.641204,22.412975
Shibuya, Tokyo - Coordinates: 35.6595, 139.7005
Aotea Square, Auckland, New Zealand - Coordinates: -36.9024092617, 174.807806966
Paralibros-Poza Rica, Veracruz, Mexico - Coordinates: 20.530899, -97.460390
Buyukpark, Izmir, Turkey - Coordinates: 38.462894, 27.216275
Q4: What is the Pokémon GO soft ban duration?
A soft ban in Pokémon GO is a temporary suspension that can last up to about 12 hours, depending on the severity of the offense. Typically, it takes approximately three soft bans to result in a permanent account ban.
To avoid a soft ban, refrain from certain actions when using a spoofer to teleport to a new location. These actions include:
Catching wild Pokémon.
Placing Pokémon in gyms.
Feeding berries to wild Pokémon.
Catching Shadow Pokémon.
Spinning PokéStops beyond the limit.
Niantic may apply stricter penalties for repeated offenses, and cooldown times are not determined by the spoofing app used; they cannot control or remove cooldown times.
Q5: Will you be banned when using the Pokemon GO joystick for iOS/Android?
Yes! While using a fake GPS joystick in Pokémon GO carries a ban risk, employing certain VPN techniques can help avoid it. However, be careful with VPNs that could result in their own bans. Pokémon GO, when used thoughtfully, serves as a useful tool for simulating a GPS joystick.
Q6: How to rescue a Pokémon GO account if getting banned?
Log out of the banned account, create a new one, then log out and uninstall the app.
Wait a few hours, reinstall the game, and log in with your old account to check if the ban has been lifted.
Words in the End
So, embarking on this journey with us to discover how to play Pokemon GO with joystick can take your gameplay to new heights, providing an exciting way to engage with the Pokemon universe without leaving your comfort zone. And when it comes to the most rewarding joystick for Pokemon GO, Virtual Location Tool definitely deserves that title. Tailored for an array of location-based platforms, this software not only works seamlessly with a wide range of mobile devices but also reduces the risk of account suspension.
Related Articles:
4 Most Dependable Ways to Send Current/Fake Location on iMessage
Pokemon Go Sniping: How to Snipe on Pokemon Go Like a Pro?
Pokemon GO Cooldown Chart: Everything about Cooldown Time/Chart for Pogo
Does PokeGo ++ Still Work? Here's the Guide for PokeGo++ Download [iOS/Android]
[100% Success] How to Stop Sharing Location Without Them Knowing
4 Widely-used Ways to Send Fake Live Locations on WhatsApp for Android/iOS