Pokemon Go Sniping: How to Snipe on Pokemon Go Like a Pro?
The popularity of Pokemon Go is unmatched. Rather than staring at phone screens the whole day, players would prefer to leave their homes just to experience real-life activities. Those who can't move around but still want to play Pokemon Go may experience some challenges. This is where Pokemon Go sniping comes into play. By the end of this guide, you'll know how and when to use the sniping tactics to maximize your chances of success as a Pokemon player. This will help catch rare Pokemon with these advanced capabilities.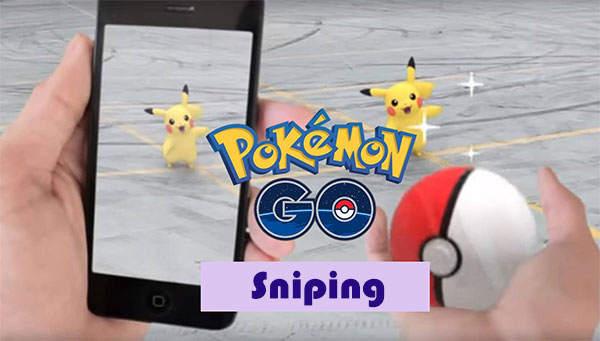 Part 1. Understanding Pokemon Go Sniping and Its Aim
Sniping is a common term used in Pokemon Go that refers to catching rare Pokemon remotely without moving to that location. Players use this method to catch rare Pokemons that are difficult to find, which helps them gain an advantage over others. However, the sniping technique isn't accepted by Niantic and may result in account suspension when caught.
The reason behind sniping is very clear: to catch the elusive Pokemons without leaving the comfort of your home. This saves you time and effort you would use to wander around looking for specific creatures. Players can use third-party applications that will provide them with accurate info about the spawns and their specific locations across the world.
You Might Also Like:
Part 2. Cooldown in Pokemon Go Sniping
Sniping is an important technique in Pokemon Go that still works as of now. Basically, it's an act that helps users catch rare Pokemon in faraway locations with third-party applications. Though it can lead to dire consequences when caught, players still prefer this technique as it saves them time and effort.
However, when you snipe across long distances, you need to take breaks in every action you take before you proceed with the game again. If you have teleported from point A to point B virtually and sniped Pokemons, you will have to wait for a certain period before moving to point C. This wait time is known as Cooldown, and it depends on the distance you want to teleport to. Generally, the maximum cooldown time is 2 hours. When you snipe a Pokemon, you'll have to enter a cooldown period.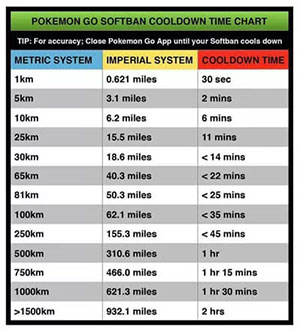 Every time you snipe or teleport in Pokemon Go, the distance plays an important role in that action. Since there are chances of being banned, you should use the sniping technique sparingly. We have compiled some actions that may or may not trigger Cooldown. You should keep them in mind when playing.
Actions that may trigger Cooldown:
Spinning Pokestops with a try again message popping up.
Catching wild Pokemons from Special Lures, Lure Modules, License.
Dropping the ball on the encounter screen accidentally.
Battle in the Gyms.
Feeding Wild Pokemon a berry.
Feeding Gym defender in screen radar.
Fleeing Pokemon because of catch limits.
Placing Pokemon in your Gym.
Using a Gotcha device to spin/catch a Pokemon.
Actions that may not trigger Cooldown:
Trading Pokemon.
Hatching eggs.
Evolving Pokemon.
Catching Pokemon when on a quest.
Feeding gym defenders from remote places.
Getting awards for the weekly quests.
Know More:
Part 3. How to Use Pokemon Go Sniper to Get Coordinates
If you use poke snipers wisely and on rare occasions, they can prove helpful without having to worry about gaming bans or account removals. With Pokemon snipers, you can get coordinates where there are rare Pokemon. This way, you can teleport to that location virtually and catch these Pokemon.
Before choosing coordinates, you need to find a good poke sniper and ensure you can perform your activities while avoiding bans. Here is how to get coordinates from Poke Sniper:
Visit your favorite Poke Sniper website.
Select your preferred Pokemon or search for it from the dialog box.
Choose the information like IV, CP & level of Pokemon.
Click on the "Copy Coord" option to copy the poke sniper coordinates on the website. When you get the coordinates, you can teleport to the location to catch Pokemon.

Part 4. How to Snipe Pokemon Go Easily Without Getting Banned
Method 1. Use Virtual Location Tool
As we know, sniping in Pokemon Go is against Niantic's rules, and it can lead to dire consequences when you get noticed. So, how can you snipe without being noticed? The answer is using a safe location changer like Virtual Location Tool. With this tool, you can fake your location as you explore places to snipe awesomely.
Virtual Location Tool is an all-in-one tool that can help you teleport anywhere and move virtually in the Pokemon Go game without physically moving an inch. This way, you can freely change the GPS location to catch rare Pokemons without moving. Also, you may change the moving speed as you want.
The best part is that the Teleport Mode has a Cooldown Timer feature that will help track the time to auto-jump until you finish moving through the chosen route. You just need to choose the mode to change position and enable the Cooling icon, and the Cooling Timer will show at this time.
A brief overview of Virtual Location Tool:
Changes GPS location on Android and iPhone devices to anywhere around the world.
Works pretty well with location-based applications like Pokemon Go, Tinder, Life360, etc.
3 modes to spoof GPS in Pokemon Go. (Teleport Mode, Two Spot Mode, & Multi Spot Mode).
Very safe with a clean interface. No jailbreaking or rooting devices.
Get along well with almost all Android and iOS devices, including Samsung, Xiaomi, Huawei, LG, Google, OPPO, OnePlus, Motorola, HTC, Sony, ZTE, iPhone/iPad/iPod touch, etc.
It won't let out your privacy.
Step-by-step process to change your GPS location in Pokemon Go with Virtual Location Tool:
Step 1. Launch Virtual Location Tool on your PC after installing it. Tap on "Get Started" to get to the primary interface.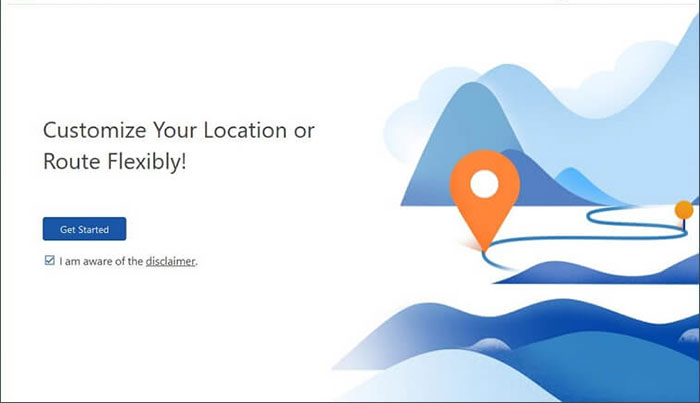 Step 2. Link your phone to the computer and establish a connection. Wait for the map to load, and it will show your current location.
Step 3. Choose "Teleport Mode" at the top right side. Choose different jumping spots on the map you wish to pass by. You can also enter their GPS coordinates to set the spots.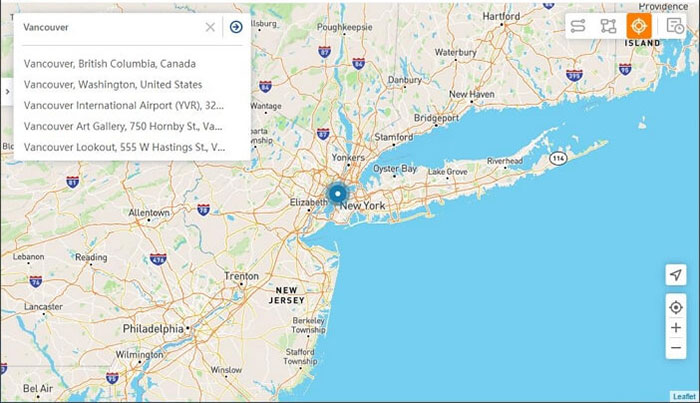 Step 4. Choose the "Cooling" icon at the bottom right corner, and the Cooling Timer will show up. Tap on "Move", and the cooling time will be calculated as per the distance.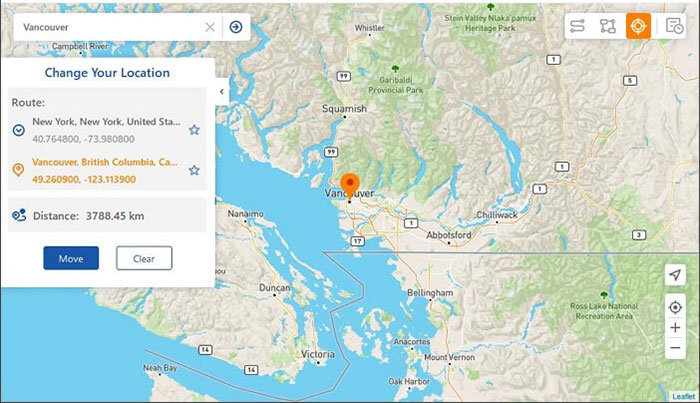 Method 2. Using 3uTools
This is yet another Pokemon Go sniper that provides several controls for the game. You can fake your location anywhere on iOS devices and access Pokemons without moving.
Steps to use 3uTools sniper:
Install 3uTools on PC. Connect iOS to PC with a USB wire and select "Toolbox" and "Virtual Location" from the main menu.

Enter coordinates on the location you want to relocate to.
Check location settings from your phone to make sure they are active. Click "Modify Virtual Location" to change the location.
To Finalize
There's no denying that the Pokemon Go game has become very popular. The game is exciting and encourages the players to go outside and explore while catching the virtual creatures. However, sniping is the most effective way to catch elusive Pokemon. It entails waiting in places where these virtual creatures are more likely to appear and capture them when they appear. But, this technique comes with risks, such as getting banned.
To avoid such mishaps, we recommend using Virtual Location Tool to teleport to those locations with rare Pokemons without being noticed. With its built-in cooling timer, you will automatically jump to your desired locations strategically after a given time.
Related Articles:
FGL Pro Pokemon GO: Overview, How-tos, Troubleshooting, & Alternative
Does PokeGo ++ Still Work? Here's the Guide for PokeGo++ Download [iOS/Android]
Foneazy MockGo Review 2023: All You Want to Know about MockGo
4 Ways to Permanently Delete Games/Apps on iPhone/iPad
How to Download and Play Android Games on PC [Detailed Guide]
Where Are Texts Stored on Android? SMS Location, Backup, Recovery, etc.