Top 4 Methods to Stop My iPhone Photos from Syncing to My iPad
"Can someone please give me step-by-step instructions on how to stop my iPad photos from showing up on my iPhone?" -- from Apple Support Community
More and more people are used to recording every bit of life with their iPhones. But it's a terrible experience to see your iPhone photos synchronized to other devices, such as someone else's iPads. And even syncing to your own Pad may overburden the storage of itself. So sometimes, "how do I stop my iPhone photos from syncing to my iPad" might be urgent to protect your privacy or speed up your iPhone/iPad.
OK, we will come up with several marvelous ways to help you stop sharing photos from iPhone to iPad. And at the end of this article, a better alternative than iCloud will be presented to meet your need to sync photos at any time.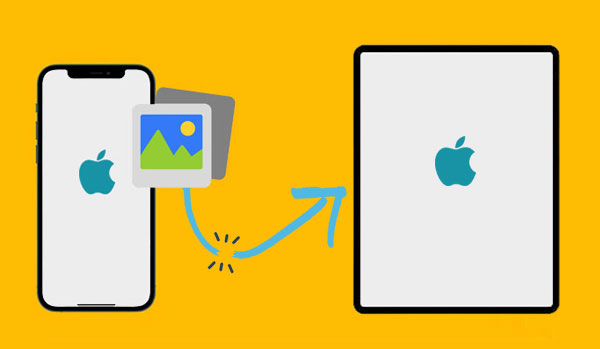 Way 1: How to Stop iPhone Photos from Syncing to iPad by Disabling iCloud Photos
When disabling iCloud photos on your iPhone, all the pics you took will be removed from this device but still stored in iCloud and the associated iPad. So you can unsync iPhone from iPad by turning off iCloud Photos on your Pad. Then, trying another Apple ID can prevent iPhone from syncing photos to the iPhone next time.
Steps to stop photos from iPhone going to iPad by turning off iCloud Photos?
Get into the "Settings" on your iPad device.
Head over to [your name] > "iCloud".
Locate and tap "Photos".
Disable "iCloud Photos" to avoid syncing images from iPhone via iCloud.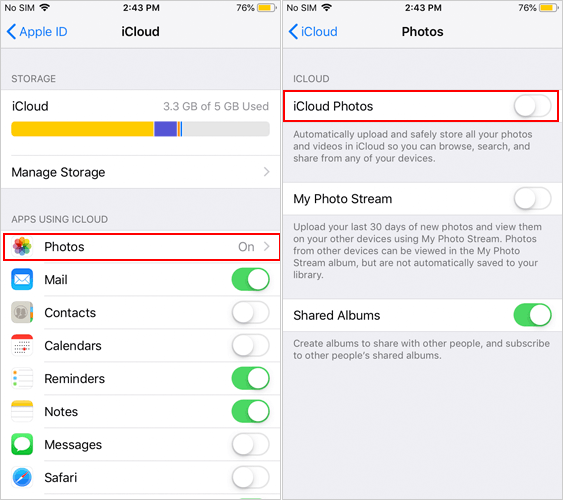 You May Also Like:
Way 2: How to Stop Photos from Syncing to iPad by Turning Off iCloud Photo Sharing
I don't want my iPhone photos on my iPad. Try the iCloud Photo Sharing feature, please. By toggling it off, any pictures you share in your iOS albums with other people will be turned off. And it also removes all shared photos from others that are on your iDevice. Here's how to unsync iPhone and iPad photos by disabling iCloud Photo Sharing:
Navigate your iPhone's "Settings" app.
Go to "iCloud" > "Photos".
Toggle off the "iCloud Photo Sharing" switch.

Repeat the same procedure on your iPad.
Way 3: How to Not Share Photos from iPhone to iPad by Signing out Apple ID
Now that your two iOS devices will sync when setting them up via an Apple ID, try to sign out of iCloud entirely can disconnect your iPad from the account and thus stop iPhone photos from syncing to the destination device.
How to stop sharing photos from iPhone to iPad by signing out iCloud account?
On your iPad, go to its "Settings" app.
Click your Apple ID to get the iCloud account Settings.
Press "Sign Out" to remove this iPad from your iCloud account and thus stop photo syncing.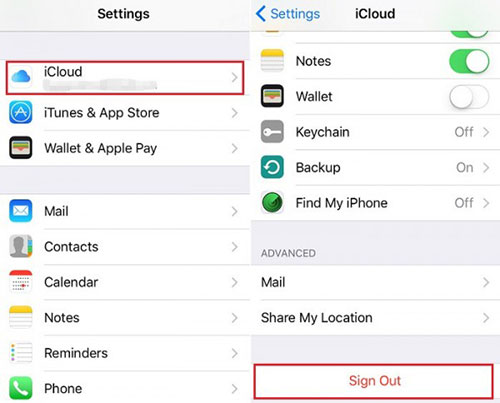 See More:
Way 4: How to Stop Photo Sharing Between iPhone and iPad with Handoff Feature
Handoff works as functionality to run a task on one Apple device and finish it up on another. It can carry out the tasks like composing Emails and searching for a specific location. Also, turning it off can avoid syncing iPhone photos, apps, and other info to your iPad. Next, go through the following steps to learn how to unlink iPhone photos from the iPad with the Handoff feature:
Navigate to your iPad's "Settings".
Tap on "General" and locate "Handoff"/"Handoff & Suggested Apps".

Disable the latter option by swiping the button from right to left. Then all your photos and other files won't be synced to this device from your iPhone.
Bonus: How to Sync Photos from iPhone to iPad Properly
Although we are talking about how to stop iPhone photos from syncing to iPad with iCloud, we often find it's not very convenient to use whenever we need to push the task forward. Generally, iCloud provides users with 5GB of free space, and an extra storage plan needs to be purchased. But too many photos and other items may eat up your iDevice storage.
Well, if you get acquainted with Phone Transfer, things will be different. This first-class program not only enables you to share photos between devices with one click but will not be as inefficient or inoperative as iCloud.
Key highlights of Phone Transfer:
Sync photos from iPhone to iPad with one click.
The supported data types: Photos, contacts, music, movies, TV shows, podcasts, ringtones, voice memos, etc.
Transfer content from iOS to iOS, Android to Android, Android to iOS, and iOS to Android.
Apply to overall iOS and Android devices, including iPhone 13/13 Pro (Max)/13 mini/12/12 Pro (Max)/12 mini, iPhone 11/11 Pro/11 Pro Max, iPhone X/XR/Xs/Xs Max, iPhone 8/8 Plus, iPhone 7/7 Plus, iPhone 6/6S/6 Plus, iPad Pro, iPad Air, iPad 4, iPad mini, the new iPad, iPad 2, etc.
It won't reveal your privacy.
Here's how to sync photos from iPhone to iPad with Phone Transfer:
Get the program on your computer.
Install and get it started.
Use USB cables to link your iPhone to your iPad.
When your devices are recognized by the tool, ensure your iPhone is the Source Device which is displayed on the screen. If not, click the dropdown button to choose the source device.
Mark the "Photos" option and tap "Export to Device" to kick-start iPhone to iPad photo transfer immediately.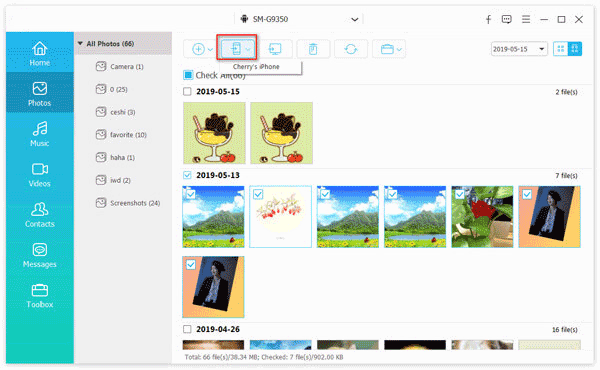 Conclusion
Those are the details of this topic. In short, iCloud serves as a double-edged sword. Specifically, if you need to take privacy as your top priority when syncing or merging iOS images, you should stop photo sharing in time. While you want to complete the task conveniently, iCloud may be a little redundant, for you could have used a more handy and far better substitute, as we just described above.
Related Articles:
How to Transfer Photos from SD/Memory Card to iPhone? [Fixed in 2023]
4 Efficient Ways to Transfer Photos/Videos from Android to iPad Pro/Air/4/mini
7 iPhone/iPad Photo Recovery Apps Help Restore Pictures Easily [iOS 15 Supported]
Is it Able to Move Photos from Camera Roll to Album on iPhone? Yes!
How to Restore iPad from iPhone Backup? 3 Worry-free Options Here
9 Recommended iPad Backup Software Help Back Up iPad Breezily