[Proven] Best 6 Undetectable Mock Location Apps in 2023
Unfortunately, there are some people who opt for Android mock location apps that are not well-developed. This can result in several problems, including the revealing of current location. Depending on the situation, this can be embarrassing! You definitely never want to find yourself in their shoes! If you want to fake your GPS location on your smartphone like a pro, then you need to implement a fake location app solution that was developed by pros. At the moment, there are only a few undetectable mock location apps that are living up to the hype.
Part 1. 5 Best Undetectable Mock Location Apps
Fake GPS Go App
There are many people who are referring to this solution as one that is simple and easy to get the hang of. As you can tell by taking a look at the steps below, there is not much to it. However, if English is not your first language, do not enjoy the constant popping of advertisements, prefer free trials, dislike unstable apps, then this is not the app for you. It is a rather new app, so it is still undergoing some updates. Do not worry; this list continues! So, there is more to choose from.
Steps to follow:
Download Fake GPS Go and then open it on your smartphone.
Enter desired location and modify it and settings according to your preferences. This is all there is to it!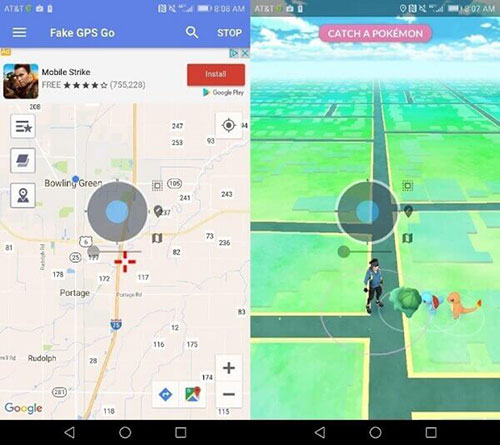 Pros:
Easy to use
Keeps location of choice until you change it
Cons:
English-only interface
Constant advertisements
Frequent updates
Fake GPS Location App
This is another popular app that can fake your GPS location in a snap, but there are some downfalls that might not make it the ideal app for you. There is no free trial, advertisements constantly pop up, and it is only available in English. If you do not mind this, then this app was developed with you in mind!
Steps to follow:
To permit simulated positioning, open "Developer Options" and "USB Debugging."
Download the Fake GPS Location App and launch it.
Enter virtual location of choice to set the map. This is all!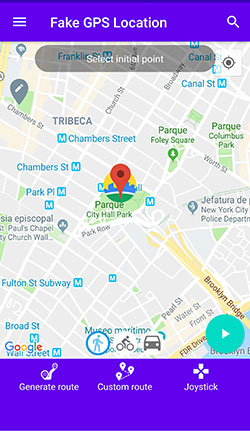 Pros:
Easy to use
Plans mobile routes
Cons:
No free trial
Frequent instability due to updates
Spoofr App
Ever since it was introduced to the public, the Spoofr app has helped many to change their locations in an easy and fast manner. Its interface was developed with attention to detail to provide users with a good experience. It is a great app, but it is more than likely going to be better in the near future in regard to its structure's simplicity.
Steps to follow:
Download and launch the Spoofr app.
Enter desired location and confirm it.
Set the moving path.
Click to "Jump To" to select the location to jump to. After this, you are all set!
Pros:
Shares route with friends
Easy to use
Cons:
English-only interface
Constant pop-up of advertisements
Computer connection required
Extended Reading:
Mock Locations App
With this app, you can simulate your location to whatever you please. Sometimes, faking your location is needed to safeguard your privacy. Your family and friends do not need to know your whereabouts all the time, right? This is one of the most appealing apps, as it was developed to reflect simplicity and easiness in almost every aspect.
Steps to follow:
Download and launch the Mock Locations app.
On "Developer's Options," enable "Allow Mock Locations." Then, select the "Mock Locations" app.
Set desired location by using the app's search feature, or map.
Click on "Set Mock Location." After this, there is nothing else that you have to do!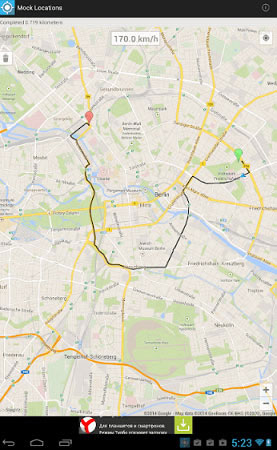 Pros:
Provides different customization options
Keeps privacy safe
Cons:
Some apps can detect the mock location is being used
GPS Emulator App
You can easily mock location with this Android app. It has become a loved app by many, but there are some cons that accompany it, which may not meet your preferences. So, it is highly suggested that you analyze its pros and cons before downloading it.
Steps to follow:
Download and launch the GPS Emulator app.
On the map that is present on the screen, find desired location using the search bar and select it.
Set it as your mock location and click on "Start" and then "Apply." Pretty easy, huh?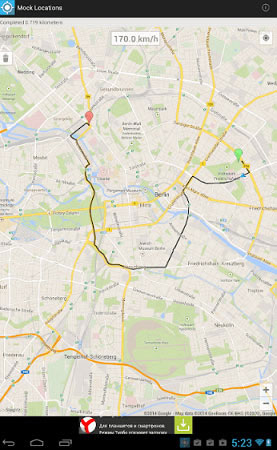 Pros:
Easy and friendly interface
Challenging to move back to original position
Cons:
Many advertisements are often noted
See More:
Part 2. The Ultimate Mock Location App for Android/iPhone
If you are seeking a solution to spoof your GPS location on either Android or iOS, one that has not failed to impress in any aspect, then the Virtual Location Tool is one that you should take note on. In a short period of time, this method has become the favorite option for multitudes around the globe. It was developed by a group of professionals who wanted to provide a GPS spoofing app that could be used by everyone without any hassle. People are talking about it left and right, which should not be surprising if you take a look at everything that it has to offer.
Overview of the Virtual Location Tool:
Provides undetectable GPS spoofing every time.
Easy-to-use and delivers as envisioned.
Customize routes, simulate routes, or even create diverse routes.
Compatible with every iOS device and Android device, covering Samsung, Xiaomi, Huawei, LG, Google, Sony, Motorola, Vivo, iPhone 13/13 Pro (Max)/13 mini/12/12 Pro (Max)/12 mini, iPhone 11/11 Pro/11 Pro Max, iPhone X/XR/Xs/Xs Max, iPhone 8/8 Plus, iPhone 7/7 Plus, iPhone 6/6S/6 Plus, iPad, iPod touch, etc.
protects your privacy at all times.
How to fake GPS locations with the best mock location app?
Step 1. Download and launch the Virtual Location Tool on your computer. Click on "Get Started."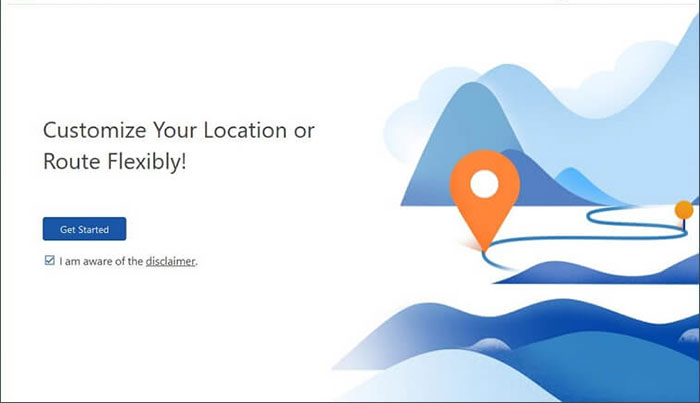 Step 2. Using a USB cable, connect your device to your computer and then click on "Teleport Mode," which you can find on the upper right menu.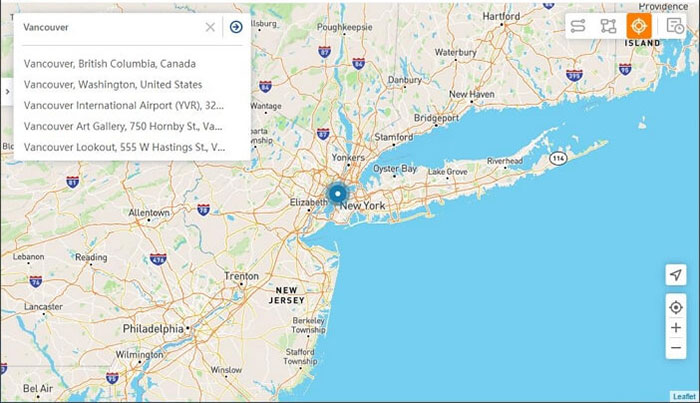 Step 3. On the search bar, enter GPS coordinates of desired destination. Click "Move" to set location. This is all!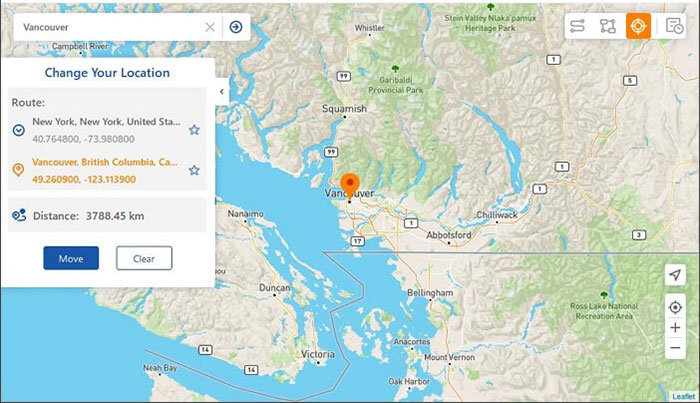 Pros:
Can be used on Android and iOS devices
No experience required
Free to download
No advertisements
One-click configuring
Cons:
Spoof Your GPS Location Like a Pro
If you are going to spoof your location on your Android or iPhone, you need to choose an app that is not going to let you down. Stop wasting time on apps that were not developed by professionals. Failure to do so will cause you to choose an app that will quickly go back to the original location or change to an undesired location. Any of the above apps will ensure that this does not happen. Nonetheless, at the moment, the Virtual Location Tool is the go-to option around the world due to being well-developed by pros in every aspect. Do not take our word for it. Go and see for yourself why many consider it to be the mother of all GPS spoofer solutions.
Related Articles:
14 Best Pokemon Go Spoofing Apps/Software for Android & iOS Devices
What You Should Know About Fake GPS on Android without Mock Location
5 Methods to Stop Parents from Tracking Your Phone [Updated]
How to Fake Google Map Location on Android/iPhone in 3 Ways
6 Best iPhone Unlocker Software to Unlock iPhone Easily