Android Photos Backup - Simple & Effective Ways to Backup Android Photos
Do you like to take photos with your mobile phone like Samsung, Huawei, Xiaomi, LG, etc.? If you do, it is conceivable that you have saved a large number of images on your Android device. Then in this case, you are strongly suggested to back up your Android photos or you would lose them unexpectedly. But how to perform and complete the Android photos backup effectively? Here are several solutions for your reference.
One Click to Transfer Android Photos to PC for Backup (Video Tutorial Included)
Due to the high capacity and security, most people choose computer as the storage location of their phone data. So here, you can select to transfer pictures from Android to computer as a backup also. To complete that, you can turn to a professional Android management software called MobiKin Assistant for Android (Win & Mac).
This program is designed to help users manage the files like photos, videos, music, contacts, messages, etc. on Android phone. And one of its highlights is that it allows users to back up all Android files or individual folder with one click. That is to say, you are able to sync your Android images to computer with one click. It is amazing, right? Just download its free trial to take a look.
After downloading the software, you can go with the steps below to begin the transferring process.
Step 1. Launch the software and then connect your device to computer via USB cable or Wi-Fi. Here, if you choose to connect via USB cable, you need to enable USB debugging on your device and authorize the connection. If you want to connect via Wi-Fi, you need to download the App version on your device and go with the prompts to build a Wi-Fi connection.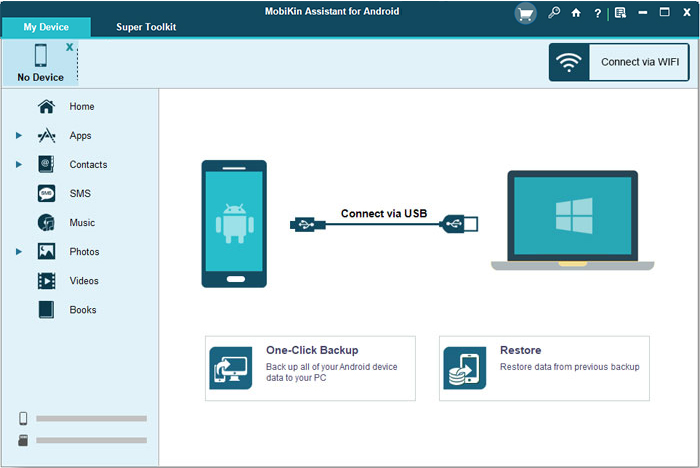 Step 2. After the connection, the program will detect the connected Android phone automatically and then you will get the following interface: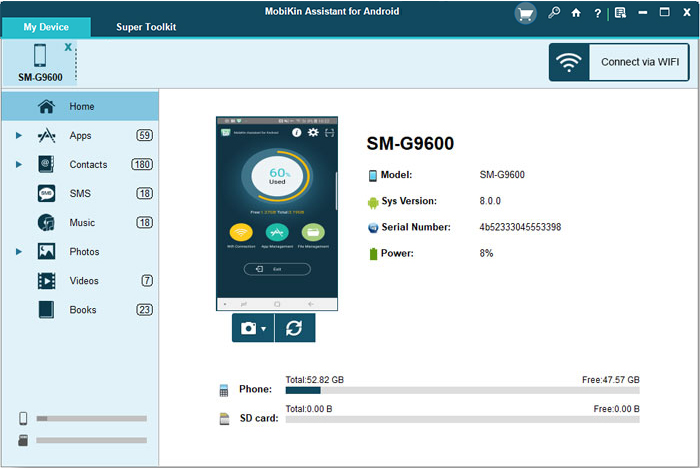 Step 3. Choose "Super Toolkit" on the top menu and go on to tap on "Backup". Then you will get a window with several folders. Now just mark the "Photos" folder or other files that you want to back up in the window and then select a location to save the files.
Step 4. At last, you can simply hit the "Back Up" button to begin the transferring process.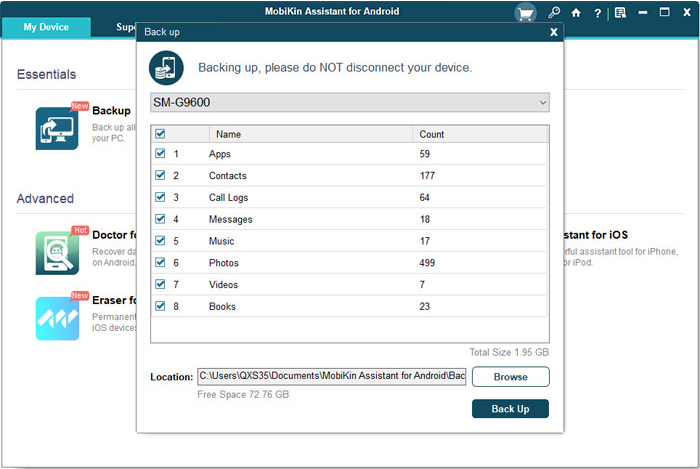 Here is a video tutorial for your reference:
The program also allows you to transfer Android photos to computer selectively. If you just wish to copy some pictures from your Android phone to computer, you can click here to get the details.
Back Up Android Pictures to Cloud
In recent years, more and more people like to store their wanted phone data to cloud storage service for its convenience. According to the research, OneDrive, Google Drive and Dropbox are the most popular cloud storage service. So here, you can choose to back up your Android pictures to cloud. Supposed that you tend to sync the images to OneDrive, Google Drive or Samsung Cloud, you can take the article "Back Up Android Photos to Cloud" as a reference. If you are going to use Dropbox, you can go to the page "Back Up Files with Dropbox" to get the detailed steps.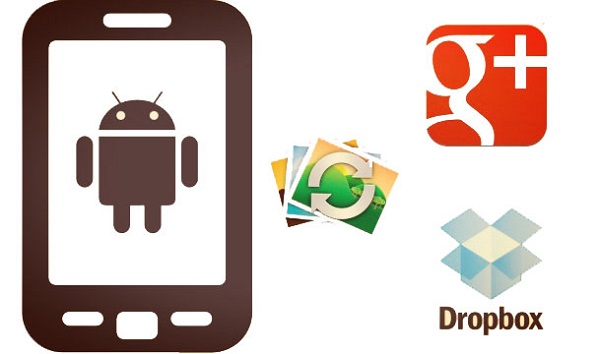 Automatically Back Up Photos on Android
Do not want to back up the photos manually? Then just download Google Photos App on your Android phone and then enable the auto backup feature to back up your photos. After turning on the feature, the photos on your phone will be synced to Google Photos automatically and you won't need to worry about losing photos anymore.
Step 1. Open the Google Photos App on your Android phone or tablet.
Step 2. Login to your Google account and then tap on "Menu" after entering the application.
Step 3. Next, choose "Settings" and then elect the option "Back up & sync".
Step 4. At last, you just need to toggle on the "Back up and sync" button to enable the automatic backup.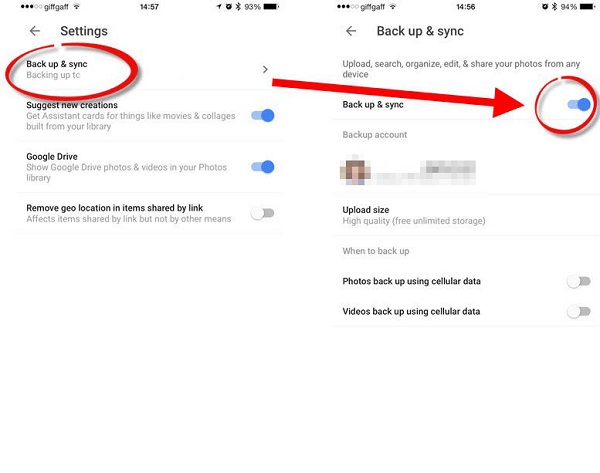 Copy & Paste the Pictures with USB Cable
The next method is a traditional way - copying and pasting the wanted pictures with USB cable. By using this way, you do not need to download and install any third-party software on both computer and Android phone. However, it only allows you to transfer images, songs and videos and the copying process will be time-consuming. Now let's see how to copy and paste the Android photos:
Step 1. Connect your Android phone to computer with USB cable and then turn on USB debugging on your device.
Step 2. Swipe down the phone screen and then tap on "Transfer files" in the notification bar.
Step 3. Double click on "This PC" on your computer and then tap on your mobile phone.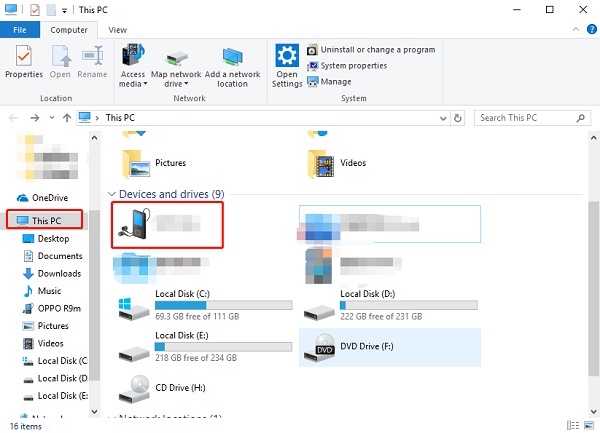 Step 4. Now just find out the folder or images that you want to transfer and then right click the mouse to "Copy" them.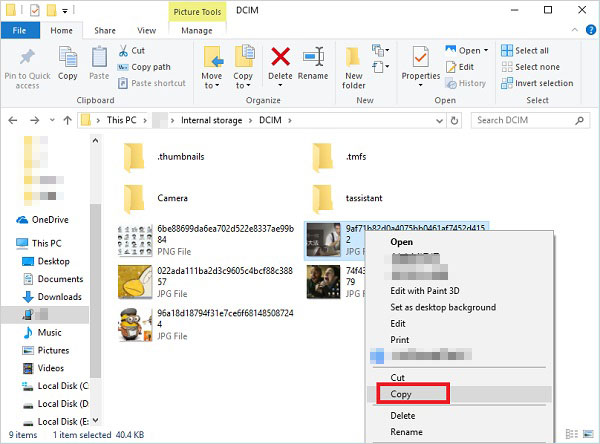 Step 5. Go to the folder that you want to save the selected photos and right click the mouse to "Paste" them.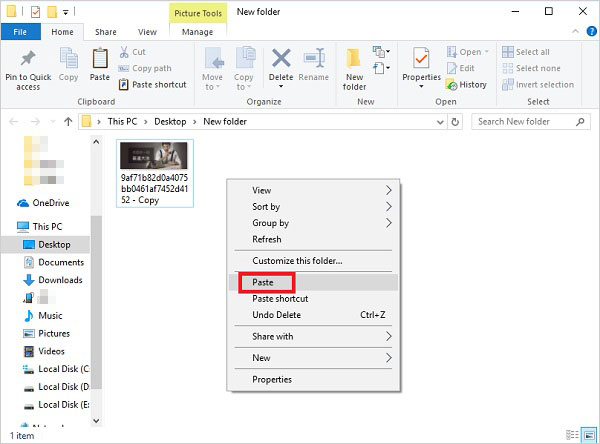 Final Words
The methods mentioned above are the most common and popular ways to back up Android photos. And certainly, there are some other ways to complete the Android photos backup. For example, you can transfer photos to SD card for backup or back up the images in virtue of a helpful application like Shoebox. However, among these methods, using Assistant for Android would be the most effective one and you can try it at first.
Related Articles:
Android Music Backup: Different Ways to Back Up Android Songs
[Solved] How to Back Up Call Logs on Android Phone?
[User Guide] Back Up/Transfer Text Messages from Android Phones to Computer
Android File Transfer - How to Transfer Contacts from Android to PC?