What to Do When Facebook Messenger Video/Voice Fails to Play?
On Facebook Messenger, users are not only able to send/receive text messages but also can send/receive voice messages or videos. Doubtlessly, this is a helpful feature for users - they can send the messages more quickly and share some interesting or useful videos on iPhone or Android devices with others.
Nonetheless, it is not a perfect feature at present cause many users have met the same problem that Facebook Messenger video/voice fails to play while using the feature. Then in order to get rid of this trouble, users start to find some ways to fix Facebook Messenger video or voice fails to play issue. If you are one of these users, you can stop your searching now cause this article can give you a full guide and offer you all the possible methods.
Adjust the Volume on Your Device
Everyone knows that we can hear the sounds from mobile phone only when we have turned on the volume. Thus, when you are encountering such a situation, the first thing you can do is to check and adjust the volume settings on your iPhone/Android phone. And if you find that you mute your phone accidentally, you need to unmute it then you can hear the sound.
1. For iPhone users, they can go to check whether the Ring/Silent switch is turned on. If the switch shows orange, that means your phone is in the silent mode so you need to toggle the button to turn on the Ring mode. And here, if you don't want to use the Ring/Silent button, you can adjust it with the AssistiveTouch:
- Tap on "Settings" on your iPhone and then select "General" in this section.
- After that, you need to click the option "Accessibility" and then scroll down to find out "AssistiveTouch" and enable it.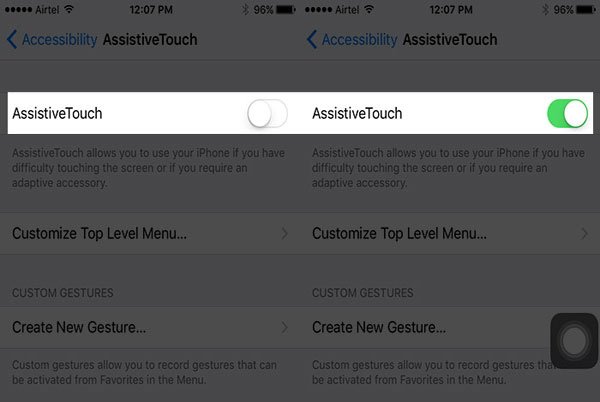 - Now you can see that a little button is displayed on the Home screen. You can click on it and then choose "Device" option. After that, you can tap on "Unmute" on the screen to unmute your iPhone.
2. For Android users, they can adjust the volume by pressing the volume button or sliding the volume slide bar directly.
Restart the Mobile Phone
As we all know, restarting the mobile phone can solve some small phone problems so here you can also attempt to restart your Android/iPhone to fix the Facebook Messenger video/voice fails to play issue as well. This common and simple operation can help to turn off the incompatible background programs as well as refresh your device. And normally, the means to restart a mobile phone is similar- you just need to hold down the Power button till the slider shows up and then slide to power off. After that, you should long press the Power button once again to turn on your phone again. After the restart, you can play a video on your Facebook Messenger to check whether it works now.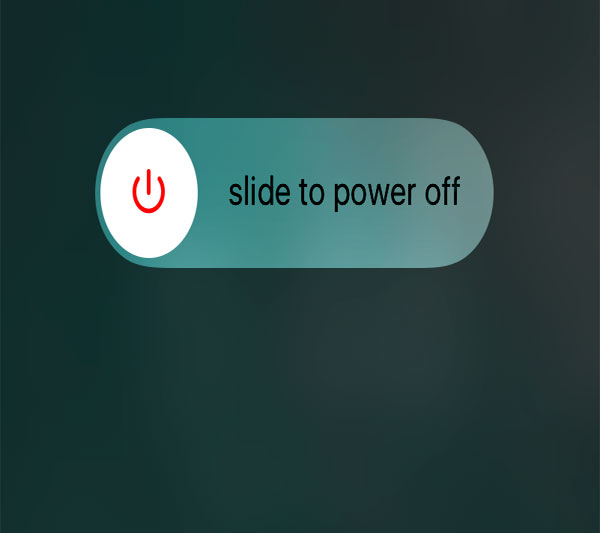 You can also read:
How to Transfer Text Messages from Android to Computer?
How to Transfer Contacts from Android to Computer?
Clear Caches & Data of Facebook Messenger (For Android Phone Only)
When one application has not been cleared regularly, it won't be able to run smoothly- the caches and useless data in it will prevent the application from working. That is to say, deleting caches and data on Facebook Messenger is also a good way to solve the video or voice not playing issue. And to remove the caches and data on Facebook Messenger, you can:
- Tap on the icon of "Settings" on your Home screen and then choose "Apps" or "Application Management" in this section.
- Now you can see a list of applications are displayed on the screen. Here you can scroll down the page to find out and click the App "Facebook Messenger".
- Then you will enter the App Info page of Facebook Messenger. On this page, you can simply tap on "Clear Data" and "Clear Cache" to clean the application and make it work normally.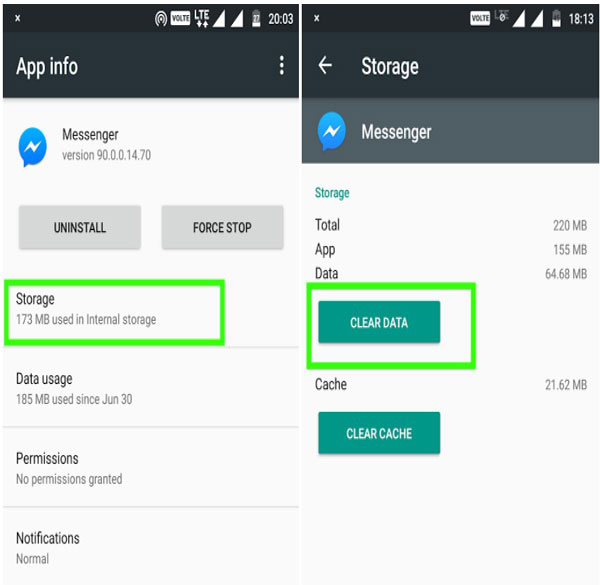 Notice: This method is only appropriate for Android phone so you need to try and use other means in this tutorial if you are an iPhone user.
Reinstall/Update Facebook Messenger
You should also pay attention to the Facebook Messenger update as well cause an outdate application version would have some bugs and a new version can fix these bugs normally. So here, to solve the problem, you can try to upgrade the Facebook Messenger in Google Play Store or App Store directly or attempt to reinstall the App.
1. If you are using an Android phone, you can:
- First of all, you need to uninstall the Facebook Messenger by tapping the options "Settings"> "Apps/Application Management"> "Facebook Messenger"> "Uninstall".
- After removing the application from your device, you can go to Google Play Store to download and install the latest Facebook Messenger on your phone.
- Once you complete the installation, you can launch the application and then go to check the videos or voice on it.
2. If you are using an iPhone, you should:
- Find out the Facebook Messenger on the screen and then long press the icon until a "X" appears.
- Then you can tap on the "X" icon to delete the application from your iPhone.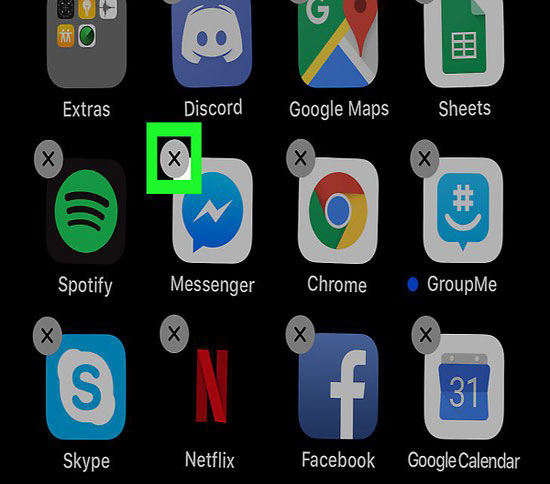 - After that, you can go to App Store to download the most recent Facebook Messenger and install it properly on your iPhone.
Check If There is A Hardware Issue
Maybe the problem that Facebook Messenger video or voice fails to play is not caused by the software error but the hardware issues. For example, the loudspeaker on your phone might be broken or the microphone may be faulty. This would be hard to solve cause you cannot fix it by yourself. On the contrary, you must send it to a reliable maintenance center to ask some experts for help.
Here, in order to ensure whether the problem is caused by the hardware errors or not, you can go to play music or videos on other applications to see if they work normally. If they also fail to play, there must be some hardware issues on your phone and you need to send the device to a repair store to get it fixed.
Related Articles:
How to Transfer Videos from Android to Mac?
How to Back Up Text Messages on Android?
Detailed Guide to Transfer WhatsApp from Android to iPhone
[Solved] Facebook Notifications Not Working, How to Fix It?