What to Do If Facebook Keeps Freezing and Not Responding?
Wherever you use the Facebook, you are very likely to meet a problem- the application becomes freezing and not responding. This is common issue actually but very few people know what to do if Facebook keeps freezing and not responding. So today, in order to help you get rid of the boresome freezing problem, we would like to teach you several useful tips. Now just move to the right part according to your actual situation.
How to Fix Facebook Keeps Freezing on Android/iPhone?
The Facebook keeps freezing and not responding problem on Android or iPhone could be caused by many reasons like Facebook account error, Facebook caches, internet connection, phone storage and so on. Hence, you can attempt to fix this problem according to the reasons. And here, we have 6 suggestions for you.
You may also want to know:
YouTube Keeps Freezing and Not Responding, How to Fix It? [Solved]
Why Facebook Messenger Video Calling Not Working?
1. Connect to a strong network
The running of Facebook depends on the network connection. If your phone is connected to a poor network, Facebook won't work smoothly so when it fails to do something, you can go to check the network connection on your phone at first. You can simply inspect the signal of your Wi-fi or phone data on the screen. If the signal is very weak, you need to connect your phone to other strong networks. To complete that, you can go to Settings> Wi-fi to add a new internet connection.
2. Check the available space on your Android/iPhone
Except for the network connection, the running of Facebook also requires sufficient phone storage space. If there is only little space available on your phone, you are incapable of launching or using the application on your phone successfully. That is to say, you need to ensure that the usable storage space on your phone is enough before using your Facebook. To inspect that, you need to:
1. On Android phone, you should tap on Settings> About to check the storage usage of your phone. If the available space is very small, you need to delete some unwanted files or transfer the Android files to computer to free up your device.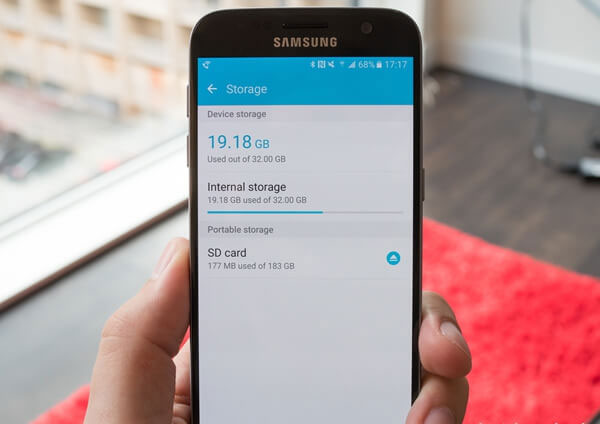 2. On iPhone, you can click the options Settings> General> iPhone Storage in sequence to have a check. Also, if the memory is insufficient, you need to clean up your phone to make the application run normally.
3. Re-login to Facebook account
There might be something wrong with your Facebook account so you are also advised to re-login to the application on your phone. Before you sign in your Facebook account, you need to log out of it first:
- Enter Facebook on your phone and then tap on the three horizontal icon at the lower right corner (iOS) or upper right corner (Android) to open the menu.
- In the menu, you should scroll down to find out and tap on the option Log Out.
- Then you need to click Log Out again to confirm your option.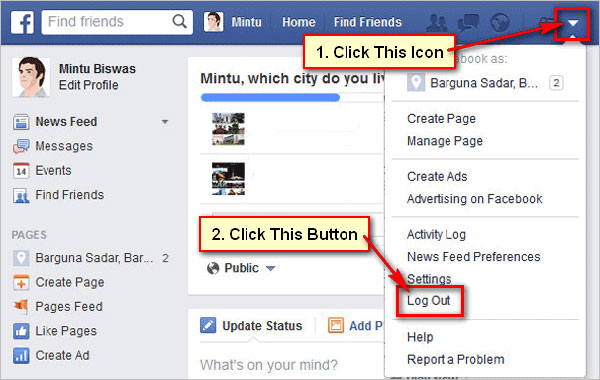 - After that, you can hold down the Power button on your phone to turn off your phone and then power it on after 1 minute.
- Next, you can launch the Facebook App on your phone and login to it again.
4. Clear caches of Facebook
Once you launch and use Facebook on your phone, there must be some caches created. And normally, a small number of caches make no difference on your phone. But when they accumulate to a certain amount, they will lead to some phone problems, such as Facebook keeps freezing, Facebook messages sending or receiving failure, etc. So you need to clear them regularly.
1. If you are an Android phone user, you can go to Settings> About> Apps Management and then a list of applications will be displayed. Among the listed Apps, you can tap on Facebook to enter the App info page. Then on this page, you can tap on Clear Cache to remove the useless data.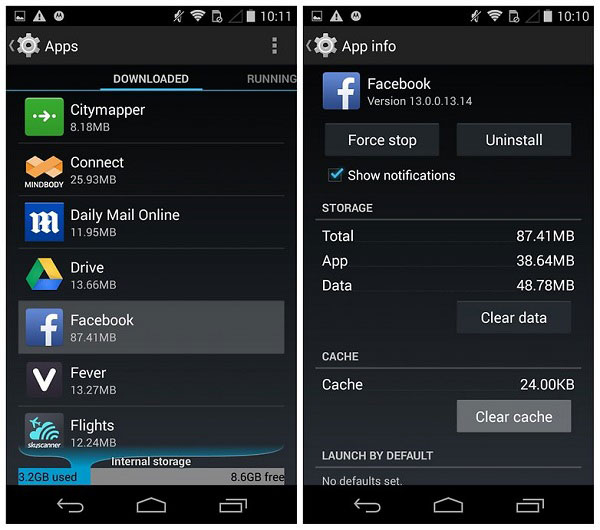 - If you are an iPhone users, you do not need to do anything since the system will help to delete the caches automatically.
5. Update Facebook App
Updating Facebook App is also a method to solve the Facebook keeps freezing issue. That's because a new application version is always able to fix some bugs on the old version and bring some new features meanwhile. So here, you can attempt to update your Facebook to settle the problem. You just need to go to Google Play Store (on Android) or App Store (on iPhone) to check the updates. If there is any update available, you should download and install it on your phone.
6. Upgrade Android or iOS system
This problem is also probably caused by the outdated operating system of Android or iPhone so you can try to upgrade the OS version of your phone to see whether it can fix the issue.
- On the Android phone, you can go to Settings> About to check the software updates.
- On the iPhone, you can navigate to Settings> General> Software Update to see if there is an update available.
How Can I Do If Facebook Keeps Not Responding on Browser?
For the users who are used to run Facebook on browser like Google Chrome, Firefox, Safari, etc., they can try the following methods to solve the problem:
1. Check the browser
When you encounter this problem, the first thing you need to check is the status of the brower. Here are some tips for your reference:
- Clear the caches of the browser. No matter the amount of the browser caches is big or small, you can choose to clear them and it is always an effective way to fix the issue.
- Update the browser version. The browser you are using might be incompatible with Facebook so you need to make sure that the browser is up to date. If not, you need to update it.
- Try another browser. You can also try to use another browser to login your Facebook to see whether it works normally.
2. Turn off or remove plug-ins or third-party applications
For some reasons, you may need to download some plug-ins or third-party applications on your computer. But these plug-ins or applications would not only slow down the running of Facebook but also cause some problems. To inspect that, you can log in your Facebook in Stealth Mode. If it works, that means the freezing problem is due to the plug-ins and you need to remove them to return Facebook to normal status.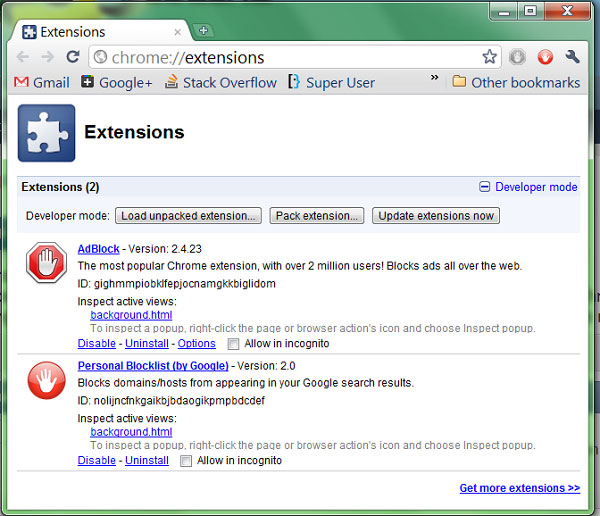 3. Turn to Facebook Help Community
Sometimes the Facebook keeps freezing and not responding problem would be caused by the Facebook issues. In this case, you can attempt to exit your account on the browser and then reopen it. If it doesn't work, you can ask Facebook Help Community for help.
Related Articles:
[Solved] Facebook Notifications Not Working, How to Fix It?