How to Send Large Videos on Android: The Complete Guide
Android is one of the widely-used operating systems especially in smartphones. Despite the many benefits of Android, some of its uses can still be challenging to some people. And one of the common problems of this system is how to send large video from Android. This can be complicated especially when the file in question is large. However, with the right tools and information, one can easily perform this task.
As for iPhone users, you can click to learn: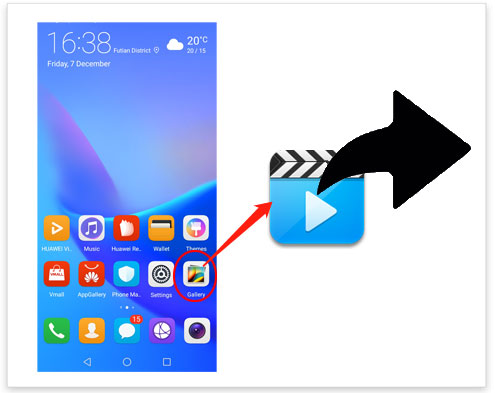 To achieve your goal of sharing large videos on from Android device, you need to turn to some built-in or third-party tools or services. The followings are 6 easy but effective solutions for your reference:
Send Large Videos from Android through Text
Although sending large videos on Android through text may seem like a straightforward process, the size of the video determines how complicated it can get. This method of sharing videos allows you to easily send a message attaching the video. The message can be typed in the message bar and mostly consists of unlimited characters.
If the video you want to share is not so big, you can simply follow the steps below to transfer it.
Step 1. Open the "Message" App on your mobile phone and create a new message.
Step 2. Click the "Attach" icon, namely a clip-shaped icon and then choose "Video" from the "Attach" menu.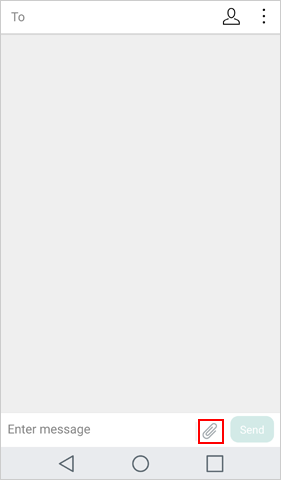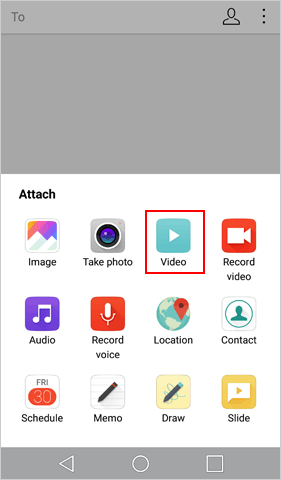 Step 3. Another window will pop up to allow you to choose the video files you want. (You can also capture a new video using your camera at this point.)
Step 4. After you've confirmed the files you want to send, you can hit the "Send" button.
Email Android Videos via "Photos" App
Another common way is to email videos from Android. By using this way, you need to verify that your email account is open. This can be done by going to the "Settings" and adding your account if it doesn't exist. Then you can easily email the wanted videos via "Photos" App. The detailed steps are as below:
Step 1. Enter the "Photos" App on your Android phone.
Step 2. Select the video you want and then proceed to "More" > "Share" or you can directly click the "Share" button and then choose the wanted videos.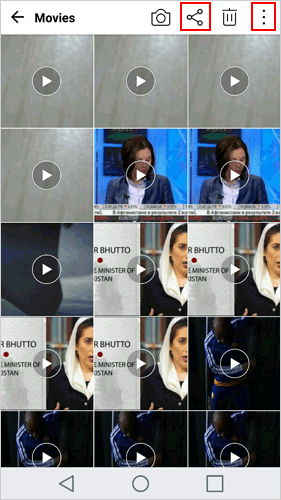 Step 3. From menu that comes up when you click "Share", please click "email" and choose your email service provider.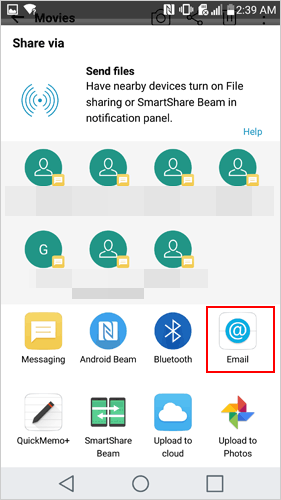 Step 4. On your email platform, enter the address you want to send the video to.
Step 5. Once satisfied with what you've composed, you can click the "Send" button to begin the emailing process.
Share Big Videos on Android Using Cloud Service
Sharing files via cloud service like OneDrive, Google Drive, etc. is also popular in recent years. So here, using OneDrive and Google Drive to share large videos on Android can be your option as well.
1. Share Android videos via OneDrive
Step 1. Download and install the OneDrive App on your device.
Step 2. Log in using your Microsoft account so that you can access the features you need.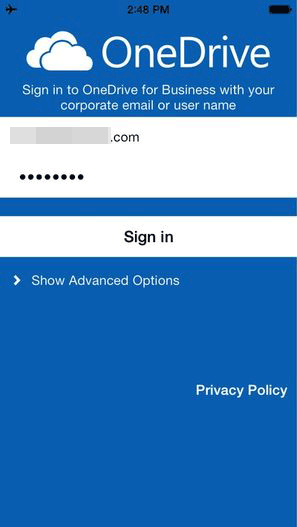 Step 3. Upload the wanted videos to OneDrive. Then you need to choose one or multiple videos you want to share from the primary interface of OneDrive.
Step 4. Click "Share" > "Copy link". Then you can paste the copied link in the application or website where you want to share the link.
You may also want to know:
2. Share Android videos via Google Drive
Step 1. Download, install and launch the Google Drive App on your device. Then login with your Google account.
Step 2. Upload the files that you want to share to Google Drive.
Step 3. Choose the video file you want to send and click on the "..." option.
Step 4. Select "Add people" from the menu and then type in the email address to which you want to send the video.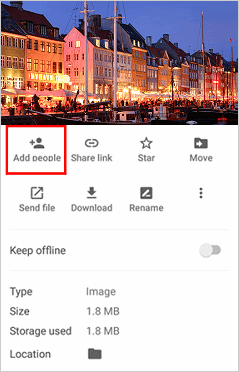 Step 5. Decide what you want the recipient to do with the video - view, comment or edit.
Step 6. At last, you can hit the "Send" arrow to share the videos.
Also click to learn:
Transfer Videos from Android Devices to Computer (No Size Limitation)
One of the common disadvantages of sending files under Android is the limitations when it comes to size. But it doesn't matter since there are still some ways that users can take advantage of to remove such limitations. Although many third-party tools can be used, finding a good one can be challenging. So in order to save time, we have a recommendation for you here - MobiKin Assistant for Android.
This software allows you to transfer different kinds of files from Android device to computer, including videos, photos, music, contacts, call logs, text messages and so on. Except for that, it also equips other helpful features, such as importing files to Android, editing contacts info, sending messages on computer, installing and uninstalling Apps, etc. All in all, it is a good Android device manager.
Now just download and install the recommended program to your computer and start transferring the big videos on your Android without size limit.
Step 1. Make your Android device be recognized
Launch the installed program on your computer and then connect your Android phone to the computer via Wi-Fi or USB cable. Next, you need to go with the on-screen prompts to let the software successfully detect the connected device. When the tool successfully detects the connected device, you will see the following interface: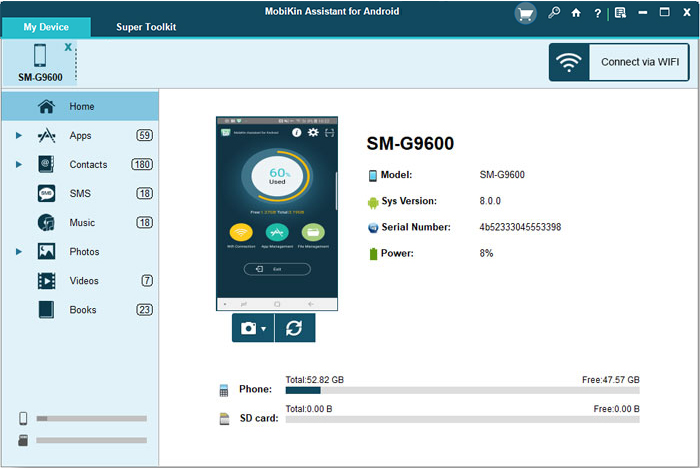 Step 2. Preview & mark the videos you want to transfer
On the primary interface, you can tap on the "Videos" option in the left panel, which will locate all the contents in this folder to the right column. Just view the videos and select the files you wish to transfer.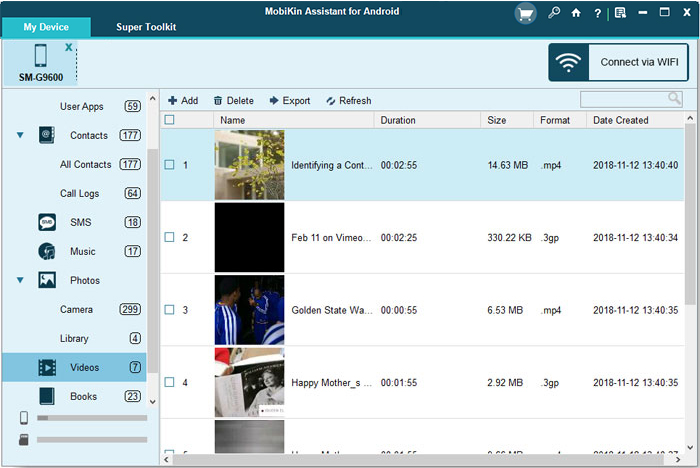 Step 3. Export the big videos to PC
After selecting the wanted files, you can simply click the "Export" option at the top menu to begin the transfer.
Compress the Video before Sending It
To send a large video from Android, the directest way is to compress the video. To realize that, you need to ask some video compression tools for help. The followings are two powerful Apps for your reference:
#1 RAR
This is one of the best file compression tools for Android users and other users. It can create RAR and ZIP files. With this tool, you can easily reduce the size of your video and send it easily. You can also use the video to extract different types of files. In addition, this compression tool can be used to repair some files.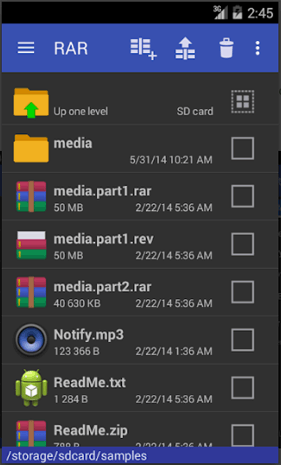 #2 XZip
XZip not only allows you to compress files but also enables you to extract different types of files, which makes it a usable App. Meanwhile, you also get a file browser and some control features with this tool. Besides, it also empowers you to create passwords for the files you've compressed and hide your files from media scan to increase privacy.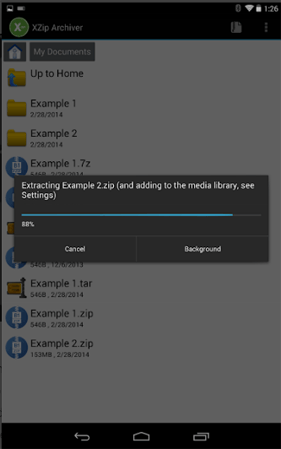 Transfer Big Android Files with Apps
As we all know, reducing size would more or less damage the quality of videos. Hence, some users may wish to get an App that allows them to directly transfer large files from Android. This is also a solution to send large video from Android.
#1 SuperBeam
This is one of the simplest and fastest Apps to use. It makes file sharing very easy and is compatible with multiple operating systems. It eliminates the need to remember passwords by giving the option of connecting two devices using other tools such as QR codes or near field communication. The fact that this App also removes the need for manual connection between devices is also an advantage that increases its convenience.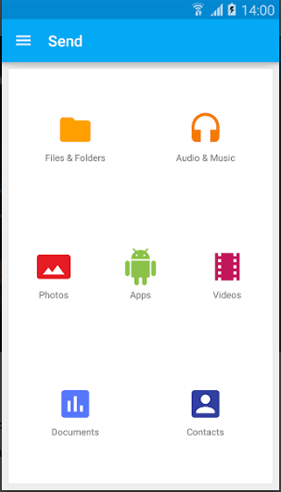 #2 Xender
One of the features that make this application a great choice is the ability to allow file sharing of any type. You can exchange files between different devices using Xender, such as mobile phones and computers. It is easy to understand and use, and comes with a great interface that is easily navigable. All these together with its other features allow you to send large files with a few simple clicks.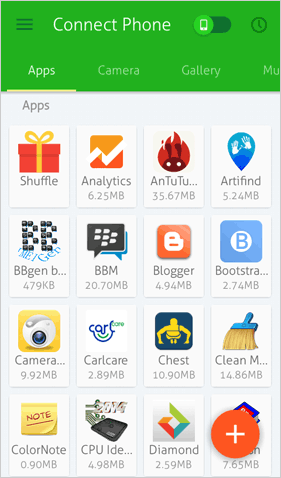 #3 Send Anywhere
If you want to get a free application with maximum usability, then Send Anywhere is the right option for you. It gives you several file sharing options which are suitable for different people with different preferences. You can choose the suitable way based on your need and then send the big files on your device without limitation.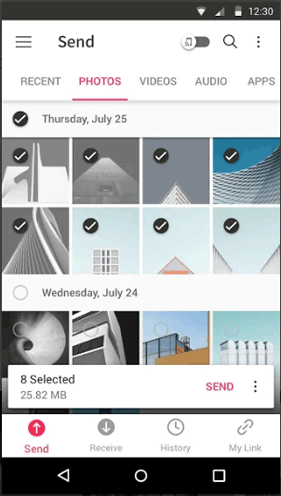 Some of you might want to know:
The Bottom Line
Videos are some of the beat sources of entertainment so it's important to find ways to share them easily. Now with the help of this tutorial, you can achieve this goal without hassles - all the ways introduced here are easy to follow. So just choose the method you like to send large videos from Android right now.
Related Articles:
Android Call Logs Transfer- Transfer Call History from Android Phones to Computer
Complete Guide on How to Transfer Files from PC to Android
Simple Methods to Transfer Samsung Files to External Hard Drive
How to Print out Text Messages from Android Mobile Phones? [Solved]
3 Ways to Help You Backup Samsung Galaxy S9/S8 on Computer Effortlessly