How to Permanently Remove Android Ringtones
"I want to remove unwanted ringtones and notification tones from my Android mobile. I had tried to get them deleted earlier but they didn't go though I can't find out where they are currently stored now. How can I completely delete them from the phone?" - From Android Queries.com
To permanently remove Android ringtones, you can actually rely on this Android Data Eraser (Windows/Mac) software, which allows you to easily delete ringtones on Android phone without any possibility of being recovered.
Know More about This software;
* With it, you are able to bulk delete ringtones on Android phone without any hassle. It is just a matter of simple steps and a few clicks.
* Aside from ringtones, you can also use this software to delete other unwanted files contacts, messages, photos, videos and many more on the Android device.
* Files deleted with this software will have no chance of getting recovered with whatever powerful recovery tool.
* This software is compatible with all brands of Android devices like Samsung, HTC, LG, Motorola and many more.
To name just a few. In general, if you want to permanently delete certain files from Android phone, this software ought to be your top choice without any doubt. Below are the free trial versions of this software! You can now download the right version and give it a try by yourself!
More Useful Articles:
* How to Delete Gmail Account on Android
* Tips to Delete Voicemail on Android
User Guide to Permanently Remove Android Ringtones
1st, link your Android phone to the computer while operating the installed software on the computer. And install the MobileGo connector on your device as prompted. Then this software will automatically detect your device and scan for all saved files.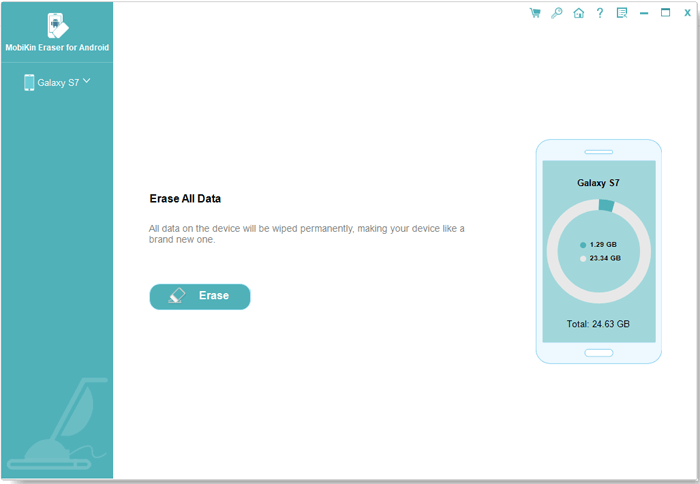 2nd, now you can choose the Erase All Data mode to continue the process. Here, you need to know that the current version only supports one erasing mode, so you are suggested to back up other important files in advance.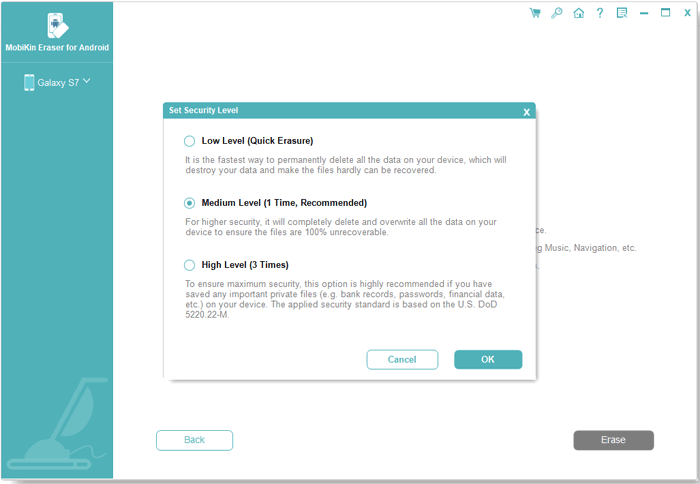 3rd, then in this step, you just need to type "delete" to the box to confirm your action.
Now, you can have a check at your Android device, all the unwanted ringtones are gone once and for all. And to delete other files from Android phone, just follow the similar steps!
Related Articles:
How to Fully Erase Android SD Card