How to Wipe out Privacy Info from Android?
There are many cases when you need to wipe out privacy information from Android, for example, when you want to sell out your old Android device. After all, you don't want to make some money out of your old device at the expense of leaking your privacy information such as contacts, private photos or videos and many more, right?
Recommended Tool to Erase Private Data:
So how can you permanently wipe out privacy info from Android device? Simple deletion within the device surely can't erase those files containing personal information once and for all. But this Android Data Eraser software makes it as easy as pie. With this software, you can easily erase privacy info on Android device. Actually, this software is compatible with all different types of files like contacts, messages, photos, videos, movies, apps and many more, as well as different brands of Android devices like Samsung, Sony, LG, Motorola and many more. As a risk-free and standalone software, this program allows you to erase any unwanted files from Android within simple clicks.
So now want to give it a try by yourself? Don't hesitate anymore! Just get the right version of this software and then follow the below tutorial to wipe out privacy info from Android device.
More Useful Articles:
* Track and Wipe Android Phone without Tracking Apps
* How to Optimize Android Device to the Best
Easy Way: How to Erase Privacy Info on Android
(Note: Make sure to download the right version of the software, or otherwise it may fail to work on your device.)
Step 1. Once you have install the downloaded the software on the computer, open it with double clicks. And install the MobileGo connector on your device as asked. After that, this software will detect your device and scan for all files saved on your Android device.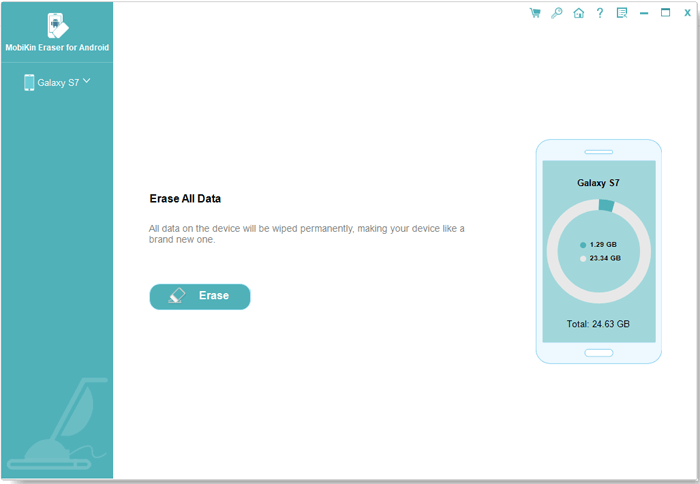 Step 2. In this step, choose the mode of Erase All Data to continue the process.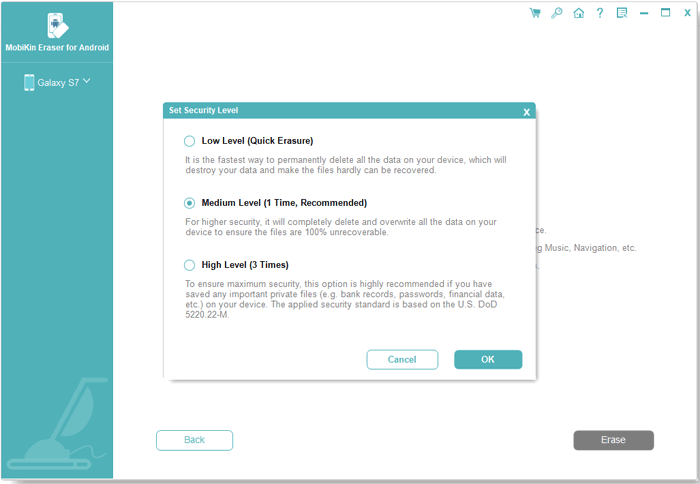 (At the current version, there is only one Erasing mode, so you are suggested to back up other files ahead of time. But it will be improved in the coming versions.)
Step 3. On the promo dialogue, type "delete" to confirm your action and then hit the Erase option to wipe out privacy info from Android. Finally, wait patiently for the process to get completed within a little while.
Related Articles:
How to Remove Contacts from Android SIM Card