How to Remove Contacts from Android SIM Card Permanently?
A tiny SIM card can save hundreds of contacts. And when you need to utilize these contacts on a brand-new Android phone, you just need to insert the SIM card to a new device as needed and wanted. But there are some cases when you need to remove contacts from Android SIM card permanently, for example, when you want to sell out your old Android device to buy the newest Android device. In such cases, the first thing you need to do is permanently erase everything, private files in particular, from Android phone.
As privacy security would be the one that people concerns most during the usage of a mobile phone. To ensure that your contacts and other phone data are erased completely before you give the phone away, simply deleting contacts from your Android SIM card is not enough. That's because the data you deleted manually is still here on your phone and can be recovered by other people if they are using special Android data recovery software. If you want to remove contacts from Android SIM card permanently, you must depend on a professional Android data erasing program.
How to Remove Contacts from Android SIM Card Permanently
Recommended Tool to Erase Contacts from Android SIM Card:
Here, you should know that simple deletion within the device itself cannot truly erase these files from Android device. But with this Android Data Eraser software, you can easily remove contacts from Android SIM card permanently. Aside from contacts, other files like messages, photos, movies, apps, music songs and many more can all be perfectly supported. Moreover, this software can widely support all devices of Android operating systems. So one single software can be the lifelong data eraser software for all your Android devices.
Best of all, unlike other professional programs with complex user interface, this software offers you the easiest way to remove contacts from Android SIM card permanently. Don't believe it? Just get the right version of this software and follow the below steps to do it!
More Useful Articles:
* Delete Multiple Text Messages from Android
* Android Optimizer - Optimize Android Phone
Tutorial: How to use Android Data Eraser to Remove Contacts from Android SIM Card
Step 1. First of all, open the installed software on the computer and then get your Android phone connected to the computer via the USB cord. And install the MobileGo connector on your Android device. Then this software will detect your device and scan for all files saved on your phone.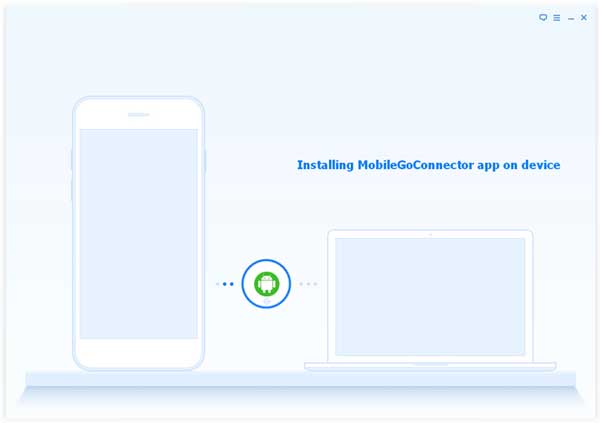 Step 2. Then, on the next interface, choose the mode of Erase All Data to continue the process.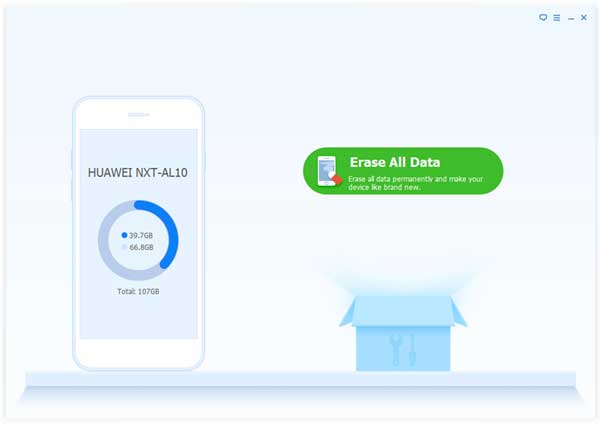 (Note: The current version only allows you to erase all data, so you are suggested to make a phone backup ahead of time. And it will be improved in the coming versions.)
Step 3. On the promo dialogue, type "delete" on the box to confirm your action and begin the process to remove contacts from Android SIM card permanently.
Extra Bonus 1 : How to Delete Contacts on Android Device manually
1. Go to Contacts app from your Android device.
2. Locate the contacts that you want to delete.
3. Press over the selected contacts until they are ticked out.
4. Now, choose the Delete option to remove them from Android SIM card.
Also, if you want to remove contacts groups from Android, just go to the Groups section and tick out the wanted groups. Finally, hit the Delete option to begin. But one thing you should know is that you can't remove contacts from Android SIM card permanently. So if you want to say a farewell to these contacts, just feel free to use this Android Data Eraser (Windows/Mac) software!
Extra Bonus 2: How to Back up Android Phone Contacts before deleting them
Since Android Data Eraser will remove contacts from Android SIM card permanently and no way can recover them back, we suggest you back up your contacts on your Android phone beforehand with the help of MobiKin Assistant for Android or Assistant for Android (Mac Version). This tool enables you to back up your whole Android phone data, such as SMS, contacts, photos, videos, music, call logs, apps and etc. from their Android devices to computer, and restore the backup record from computer back to the same or different Android device with one click.
Assistant for Android works on Samsung, HTC, LG, Sony, Motorola, Nexus, Huawei, ZTE and other Android phones and tablets. Following is the simple guidance of backing up Android phone contacts by using Assistant for Android:
Step 1. Download and install MobiKin Assistant for Android on your PC or Mac.
Step 2. Run the program and connect your Android phone to this computer via a USB cable. Enable USB debugging on the device and then it will be detected by the program soon.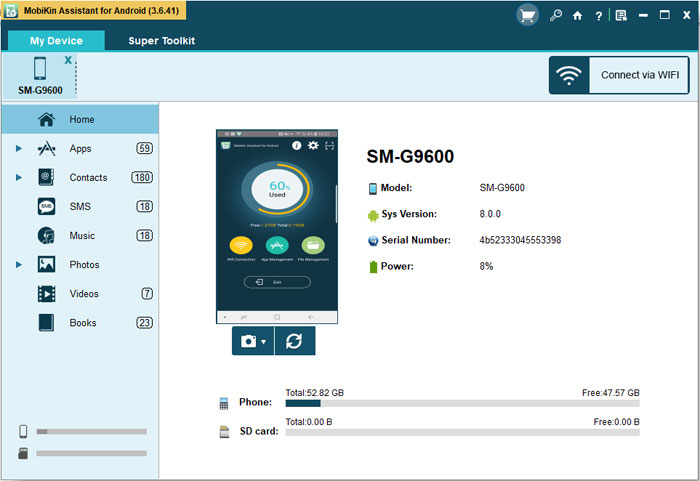 Step 3. Choose "Contacts" > "All Contacts" tabs from the left side bar of the program interface, and all contacts on your Android phone will be displayed in list.
Step 4. Tick off the contacts that you want to back up and click the option of "Export" from the top menu.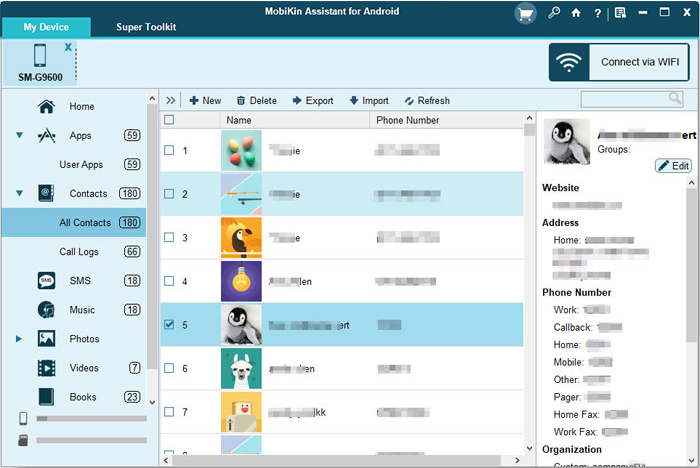 Step 5. All the selected contacts will be exported to your computer. Do not disconnect your Android phone until the backup process finishes.
Related Articles:
How to Fully Erase SD Card on Android Phone
How to Delete History on Android Phone/Tablet