HEIC vs PNG: What Are the Differences? Which Is Better?
Since PNG is a highly compatible file format for many devices, it is natural for many people to wonder what would be the difference between the traditional PNG file format and the new HEIC format (what's the difference between HEIC and JPG?). In this article, we will give you an extensive HEIF vs PNG guide. You will be able to know the difference between the two file formats, which is better, and even how to convert HEIC to PNG.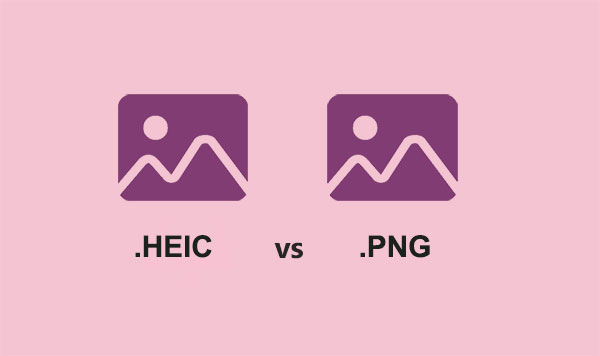 Part 1. What are HEIC and PNG?
HEIC is a new file format that was introduced by Apple for saving images in iOS 11 and macOS High Sierra. It is an acronym for High Efficiency Image File and is also the same as HEIF. All devices that have iOS 11 and later utilize HEIC but with iPhones, it is limited to iPhone 7 up to the latest iPhones. There is no major difference with people using HEIC only that it would be noticeable while trying to edit, transfer images to your PC or cloud storage from your iPhone.
PNG is a versatile and reliable file format. It is also an acronym for Portable Network Graphics. This file format can easily be accessed in web browsers, image viewing programs and graphics software. It is a particularly popular file format amongst web designers due to the fact that it is capable of opening graphics both with semi-transparent and transparent backgrounds. A major advantage of PNG is that it is not limited to patents, enabling users to freely open files in various graphics programs without worrying about copyrights and licensing.
You May Need:
Part 2. What's the Difference Between HEIC and PNG?
Now, what sets apart HEIC from PNG? Discussed below are the main differences between the two file formats.
1. HEIC vs PNG: Flexibility
HEIC is more flexible than PNG due to the fact that it can be able to store images in sequence form rather than just as a single image. On the other hand, PNG is only capable of single image form of storage. Additionally, HEIC images also include metadata along the stored image.
2. HEIC vs PNG: Image Quality and File Size
As compared to the conventional PNG file format, the new file format HEIC offers image storing with a smaller file size. Even though HEIC format images are smaller than PNG, they have a higher quality.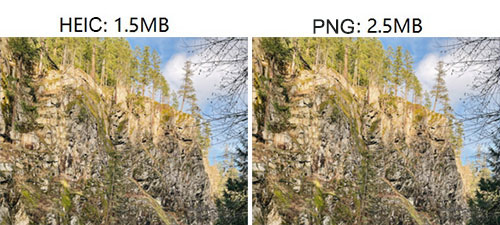 3. HEIC vs PNG: OS support
PNG, being the traditional default file format for various operating systems, is more compatible than HEIC. You can easily access and open PNG file images from almost any Operating System including, iOS, macOS, Windows, Android and many others. Even though HEIC is innovative, it lacks compatibility with various platforms due to the fact that it is new to the market. It, therefore, follows that you might experience issues with the image viewers found in Android and Windows while trying to access HEIC file images. Moreover, HEIC is also quite problematic with some iOS and Mac versions. Below is a list of Operating Systems that support HEIC:
Android Pie
Updated Windows 10 version and later
From macOS High Sierra to the latest macOS
From iOS 11 and above
4. HEIC vs PNG: Support by Editing
Transparency support is given by both PNG and HEIC. However, there are some editing features that can only be performed through HEIC file formats, such as cropping and rotating. This can all be done without having to resave or change the images, giving you the leeway to alter the image later on.
Learn More:
Part 3. HEIC vs PNG: Which Is Better?
This all boils down to individual preference and needs. The two file formats PNG and HEIC are quite distinct from each other. The major difference between them in the HEIF vs PNG discussion is their age in the market. While PNG has been there for quite a long while, HEIC was developed by the MPEG group and implemented in Apple devices quite recently.
The pros and cons are also quite noticeable in the two file formats. HEIC will deliver Superior compression as compared to PNG. This will ensure that the images stored in your devices do not eat up a lot of space while not sacrificing on image quality. The advanced features in HEIC are also beneficial. The ability to have one file with multiple images while still getting transparency is something that is unheard of in PNG files.
The compatibility of PNG files are unmatched when compared to HEIC. Various software, programs and platforms easily access PNG files. It is not so with HEIC file format images, as you might require an additional software to open it or even to convert it.
You will have to choose the path between a generally accepted file format with PNG. Or the new and innovative HEIC with advanced features and superb compression.
Part 4. How to Convert HEIC to PNG?
In all this conversation about HEIF vs PNG, (HEIF vs HEIC) you might still find yourself in a situation where you need to convert from one file format to another. We strongly recommend MobiKin HEIC to PNG converter. This is an all-in-one software that will provide in your hands the tools to adjust and convert HEIC files in batch. Not only will you be able to convert HEIC to PNG but also alter the format to JPEG or JPG. You are guaranteed of not losing file image quality in any of the conversions between file formats. Built into the software is hardware acceleration and multi-threading. These enable the conversions to be done quite fast yet providing a user-friendly interface.
Key highlights of HEIC Converter:
Zero loss in quality while converting HEIC files to JPEG/PNG/JPG on Mac/Windows.
100% retention of EXIF data while converting files.
Unlimited conversion of batch HEIC files in one go.
It gives you the option of choosing the file destination and output quality before starting conversion.
Guaranteed privacy protection.
After freely downloading the HEIC to PNG program, follow the step-by-step guide given below for conversion:
Step 1. Importing HEIC file format images
Given that you have installed the HEIC to PNG converting software in your PC, open it. Select the "Add HEIC" tab in the middle of the interface screen to import the HEIC file format images that you want to convert to PNG.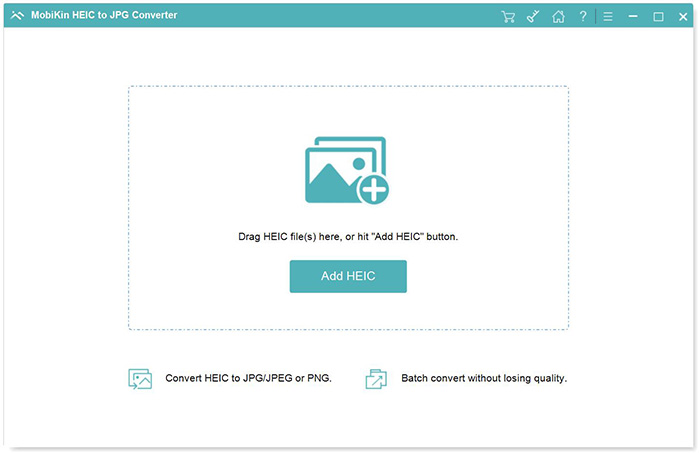 Step 2. Select the output format as PNG
After you have finished loading all the HEIC photos, look to the right side of the screen to find the conversion settings panel. Here, you can alter the format option by choosing "PNG" to be the output format. Once the output format is chosen, go to the three-dot button to choose the output destination for the converted files. In the case that you want to retain your metadata, toggle on the "Keep Exif Data" button.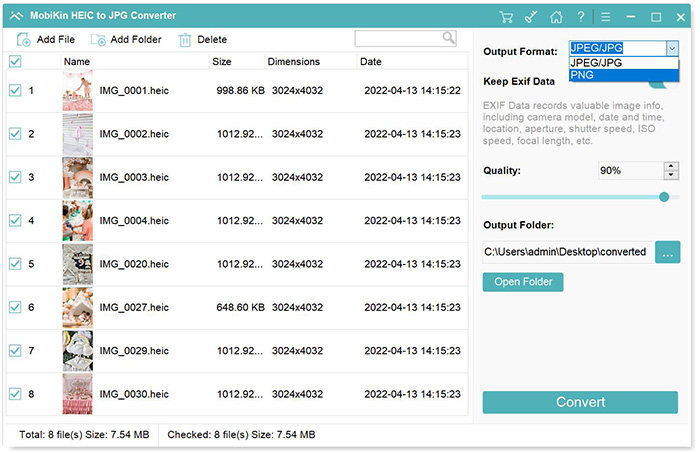 Step 3. Convert your HEIC photos to PNG
It is easy from here, as you only need to click on the button written "Convert" to start the process. The HEIC To PNG conversion will start automatically after. In a short while, you can check the output destination to see the converted files.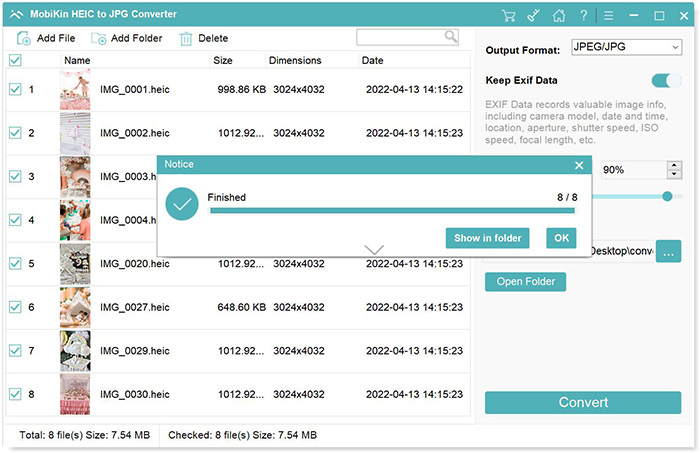 Conclusion
That is all that you need to know about HEIF vs PNG. At this point, you should be well versed about the differences between the two and which option works for you. With HEIC, you can be sure to win on advanced features and efficient file sizes only that you will suffer with compatibility. It is important to consider your needs and preferences while choosing between the two.
Related Articles:
Free HEIF/HEIC Converter You Can't-Miss
Want to Batch Convert HEIC to JPG? 9 Converters Can Do This (2021)
Complete Guide on How to Connect iPhone to PC and Transfer Files?
Different Ways to Download HEIF Images from iPhone to Mac/PC
[Solved] How to Permanently Delete HEIC Photos on iPhone or iPad?
How to Transfer Photos from iPhone to External Hard Drive? [6 Ways]