Check the 10 Best HEIC Viewers/Readers for Windows 11/10/8/7/macOS Here
High-quality photos have been an integral part of our lives, and the need for efficient image-viewing tools has never been greater. Among the various formats that have gained popularity over the years, the HEIC has emerged as a game-changer. However, while it offers exceptional compression without compromising image quality, its compatibility can pose challenges for users across platforms. This is where a trusted HEIC viewer comes into play.
That's where this page steps in, offering you a comprehensive guide to the top 10 HEIC file viewers available. We shall detail their platform availability, pros, and cons. Read on for more details.
Part 1: Top 5 HEIC Viewers for Windows 11/10/8/7
Top 1: MobiKin HEIC to JPG Converter
MobiKin HEIC to JPG Converter is specifically designed for converting HEIC to JPG/PNG/JPEG formats, making it effortless to view HEIC files on your computer.
This powerful HEIC file viewer allows you to batch convert HEIC files or make them individually. Additionally, it provides the flexibility to adjust the output image quality by percentage according to your preferences. Explore the concise list below to discover more about this program.
Impressive features of HEIC to JPG Converter:
Easy to operate: Convert and view HEIC files on Windows with ease.
Batch Conversion: Change HEIC to JPG/JPEG/PNG in batches without any file size restrictions.
Customization: Preserve EXIF data from HEIC files with a single click.
Adjustment: Adjust image quality from 0% to 100% as needed.
How to view HEIC files on Windows 11/10/8/7 using HEIC to JPG Converter?
Step 1. Install and launch the best HEIC player after downloading it. If you wish to open HEIC images from your iDevice, connect your iPhone or iPad to the computer using a lightning USB cable.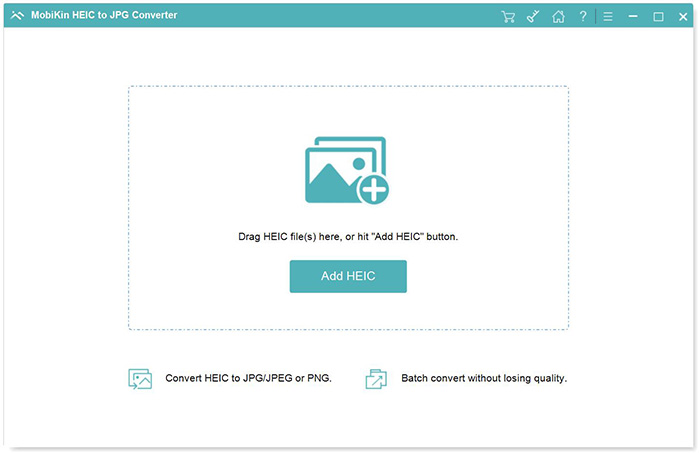 Step 2. Click on "Add HEIC", or alternatively, choose "Add File" or "Add Folder" from the top menu to import your HEIC images.
Step 3. Under the "Conversion Settings" tab, configure the output image format as either JPG/JPEG or PNG. Subsequently, adjust the image quality settings as desired, and choose to mark the option "Keep Exif Data".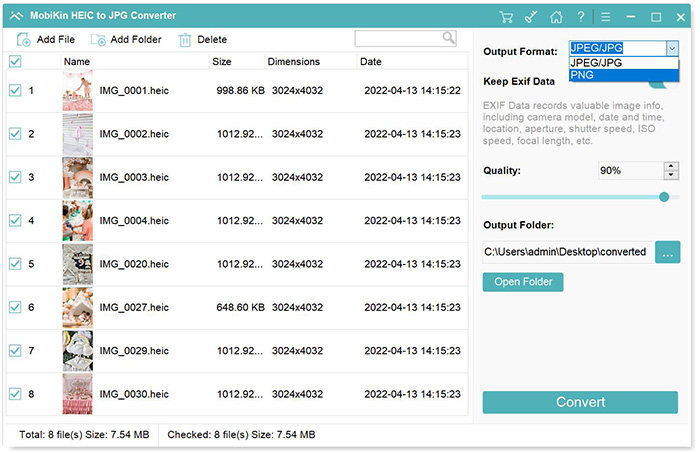 Step 4. Click "Convert" to initiate the conversion from HEIC to the chosen destination format. After completion, you can easily access and view your HEIC photos on your Windows computer.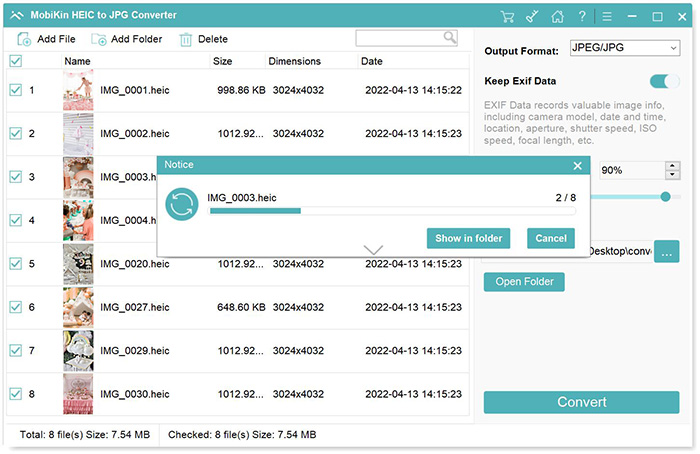 Advantages:
Free and secure download.
90-day money-back guarantee.
Drag & drop supported.
Work on various Windows/Mac platforms.
Won't let out your privacy.
Free trial.
Disadvantages:
You Might Also Enjoy:
Top 2: XnView
XnView, developed by XnView, Inc., is a versatile image viewing and management software. It's renowned for its support for various image formats, including the modern HEIC format, making this HEIC file reader a valuable tool for photographers and image enthusiasts. With a sleek interface and cross-platform compatibility, XnView simplifies viewing, organizing, and editing your images.
Advantages:
Support various image formats, including HEIC.
Efficiently handles multiple images.
Offer rudimentary editing tools.
Great for browsing and showcasing images.
Disadvantages:
Some advanced features require time to master.
Not suitable for professional-level editing.
May not integrate well with cloud storage.
May encounter occasional issues.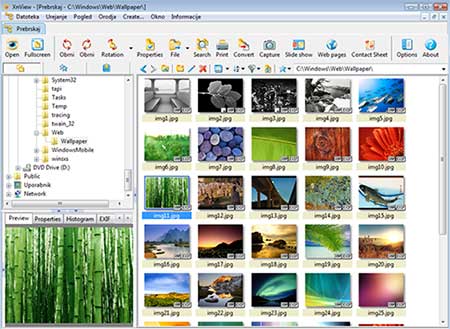 Top 3: HEIC Image Extensions
The HEIF Image Extensions on Windows 10 offer a hassle-free way to view HEIC photos, not for editing. (Is there any iPhone photo manager?) This HEIC viewer for Windows 10, available for free in the Microsoft Store, enables the default Photos app to open HEIC image files (.heic or .heif) without the need for additional codecs.
Advantages:
Enable hassle-free viewing of HEIC/HEIF images in Windows 10.
Integrate with the default Photos app, simplifying the process.
Free to download and use.
Disadvantages:
Limited to Windows 10 users.
Not advanced editing or conversion.
May crash or freeze occasionally.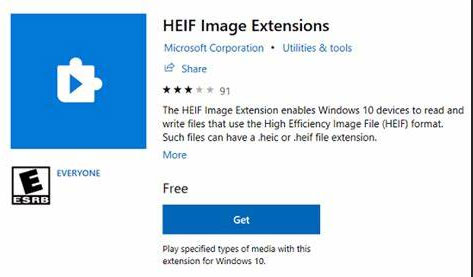 Know More:
Top 4: HEIF Utility
HEIF Utility is a user-centric tool designed for seamless viewing and management of HEIC (High-Efficiency Image File Format) images. It simplifies the process, making HEIC files accessible computer without requiring additional software or codecs. Overall, this free HEIC viewer for Windows 11/10/8/7 could be the go-to solution for effortlessly viewing HEIC images.
Advantages:
Perform actions like flipping, rotating, or cropping HEIC images.
Choose from multiple viewing modes.
Effortlessly view HEIC images in thumbnail format.
Disadvantages:
Haven't received updates in a considerable time.
May not handle other image formats as comprehensively.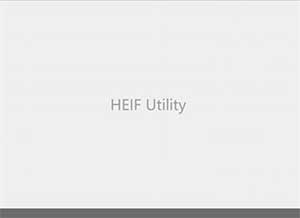 Top 5: HEIC Image Viewer
HEIC Image Viewer excels at effortlessly displaying HEIC images. This app for opening HEIC files provides a user-friendly experience, eliminating the need for additional complex setups, and is an essential tool for those dealing with HEIC images. You can use it to convert HEIC to PNG, JPG, and PDF formats.
Advantages:
Specialized for viewing HEIC images with ease.
Support drag & drop to view pics.
View the actual size of HEIC photos.
Disadvantages:
Not suitable for editing or conversion.
Basic HEIC viewers may not offer advanced features.
Claim it's free but charge a fee.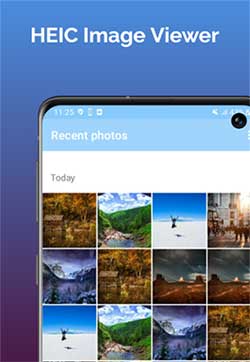 Part 2: Top 2 HEIC File Viewers for Mac
Top 1: Photos App
Mac's Photos App is your HEIC opener for photo and video management, seamlessly supporting HEIC files from Apple devices, known for their quality and compression. Simply import HEIC files for viewing and export them as original or TIFF files for other applications. Plus, HEIC, a subset of HEIF, can be utilized to apply HEVC for compression.
Advantages:
Get 5 GB of free storage for multiple HEIC images.
Apply preset filters and customizations while viewing.
Easily sync and share across platforms. (iPhone photos not showing up on Mac?)
Pre-installed on Mac, no extra software needed.
Disadvantages:
Primarily for macOS or iOS users.
Requires macOS 10.13 or later for HEIC viewing.
Basic editing tools; lack advanced capabilities.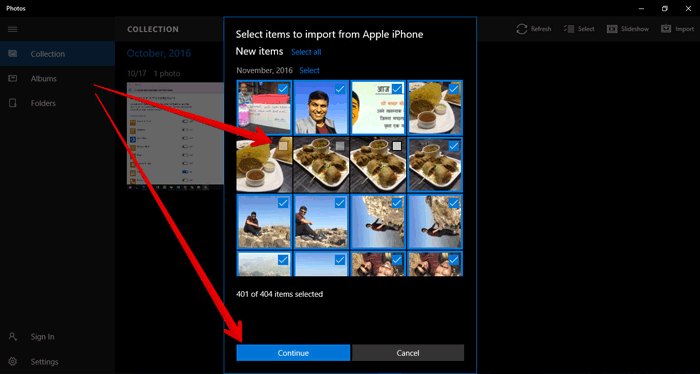 Top 2: Preview App
Preview App, an integral Mac software, effortlessly opens HEIC files. You can set this HEIC photo viewer as your default HEIC viewer. This versatile built-in app handles both images and PDFs. To view any file, including HEIC photos, just right-click and choose Preview for a full-screen display. Additionally, basic editing like cropping and rotation is available.
Advantages:
Perform picture edits within the app after fully opening them for viewing.
Comprehensive format support, including HEIC, OpenEXR, JPEG-2000, JPEG, PNG, PDF, and TIFF.
No need for a separate installation; it's readily available.
Disadvantages:
Challenging to convert multiple HEIC files.
Limited ease of image zooming.
Inability to view HEIC photos on macOS versions prior to 10.13.

Part 3: Top 3 Online HEIC File Readers for Windows/Mac
Top 1: Dropbox
Wonder how to view HEIC files on both Windows & Mac free? Try Dropbox! This tool serves as a reliable HEIC file viewer, accessible across various devices. For instance, you can upload HEIC from your iPhone and subsequently view them on different platforms. Additionally, it facilitates easy conversion of HEIC images into JPG format, offering seamless support for this transition.
Advantages:
Effortlessly share HEIC photos using shared folders or links.
Access HEIC images on both desktop and mobile devices.
Convert HEIC files to various formats, such as JPG, for wider compatibility.
Securely store HEIC photos in the cloud for remote retrieval. (How to restore missing files with Dropbox?)
Disadvantages:
Limited to converting one HEIC photo at a time.
Storage limitations may apply depending on your subscription plan.
Internet connectivity is necessary for access.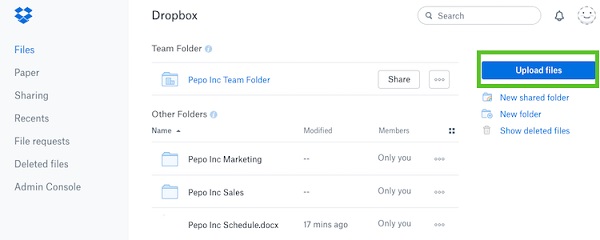 Top 2: Google Photos
Google Photos, an iPhone photo viewer for Windows/Mac, offers robust support for the HEIC image format. You can seamlessly view HEIC images in the Google Photos gallery, and the built-in HEIC image viewer can also convert HEIC to JPG format. Keep in mind that the maximum photo file size you can upload to Google Photos is 200MB, and uploaded photos are stored in their original resolution and quality.
Advantages:
HEIC images are automatically converted to JPG for broader compatibility.
Access your files for viewing on any mobile device.
Convert HEIC photos during the download process.
Conveniently store a variety of files in the cloud. (Can you transfer Google Photos to iCloud?)
Disadvantages:
Typically, there's a 200MB file size limit for uploads.
Accessing files in areas with low network connectivity can be challenging.
Conversion of HEIC photos is limited to one at a time.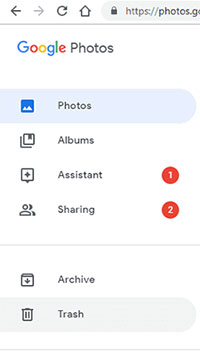 Top 3: HEIC to JPG
HEIC to JPG offers a web-based solution to view HEIC files by converting them into a widely-used image format. To use this program to open HEIC files on Windows or Mac, simply visit their website, upload your files, and then download the converted images to your computer.
Advantages:
The process is typically simple, involving uploading and downloading files.
Supports drag and drop for added convenience.
May reduce file sizes, resulting in more space-efficient converted JPGs.
Disadvantages:
Limited to uploading 50 files at a time.
Privacy concerns may arise as the destination of uploaded files is uncertain.
The degree of file compression applied by JPEGmini could impact image quality.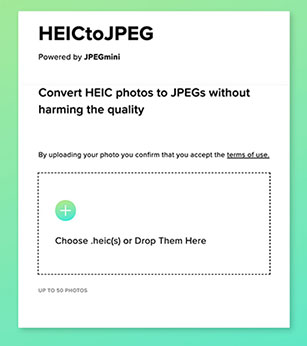 As you may know, uploading images to an online service raises privacy considerations. Therefore, if you care about personal privacy security, you can skip those web-based solutions directly.
Ending Part
Well, your journey into the realm of HEIC image viewers for Windows and Mac begins here, and with the right tool at your disposal, you'll be able to view and manage HEIC images on your PC/Mac with great ease.
As you navigate through the tools presented, keep in mind that the page will conclude with a strong recommendation – MobiKin HEIC to JPG Converter. This software not only allows you to view HEIC images easily but also provides more customizable and adjustable options for convenience.
Related Articles:
HEIF vs. HEIC: A Full Comparison of High-Efficiency Image Format
[Ultimate Guide] How to Open HEIC Files in Photoshop on Windows & Mac
CopyTrans HEIC Review: What Is the Best HEIC to JPG Converter?
Full Comparison between HEIC vs JPEG: Which is Better?
4 Ways to Download HEIC as JPG in Google Photos [Step-by-Step Guide]
How to Transfer Photos from iPhone to iPad Easily (iPad Pro/Air/mini Included)