How to Encrypt iTunes Backups?
You might like to backup iPhone data with iTunes, and sometimes wish to set a password to the specific private iTunes backups to protect crucial data from intentional or unmeant damage. In other words, the password ensures the safety of your iPhone, iPad or iPod backups, so that you can get a complete backup for further using. However, do you know how to encrypt iTunes backups indeed? This article is going to show you how to encrypt it and check iTunes backup status or turn off encryption options one by one.
How to Encrypt iTunes Backups?
To encrypt iPhone backup in iTunes, you need to ensure the latest iTunes has been installed or upgraded, then connect your iPhone to computer with USB cable. Wait for seconds, you'll see an iTunes interface like below:
Step 1. Make sure the iTunes is under the control panel of your target iPhone, then click Summary bar in the left side. Here, you can see the right side of the screen, and find the option of "Encrypt iPhone Backup" under the Backups area.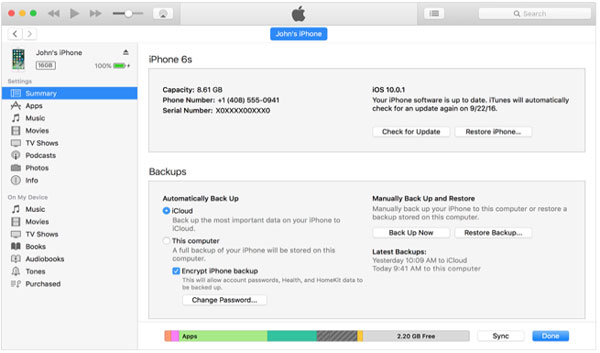 Step 2. Now, you'll get a pop-up window and be required to enter the password that you wish to set for your iTunes backup, then confirm the password.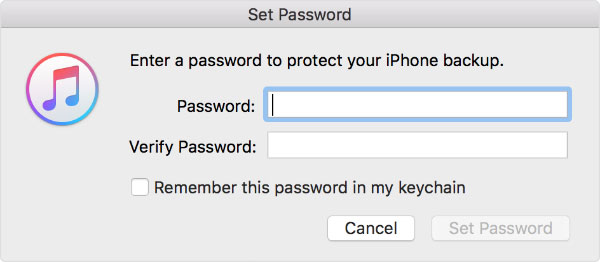 Step 3. Once you have done the above settings, your iTunes backup will be encrypted soon.
How to Check If iTunes Backup is Encrypted or Not?
If you don't know whether the iTunes backup is encrypted or not, you can follow the below steps to check it:
Step 1. Directly choose Preferences to open the dialogue window, then click "Devices" on the top menu.
Step 2. Here, you can check all backups in iTunes. If there is a lock icon on the right of your device, that means the backup is encrypted.
Step 3. If there is no lock icon, you may need to return to part 1 to encrypt your iPhone data in iTunes.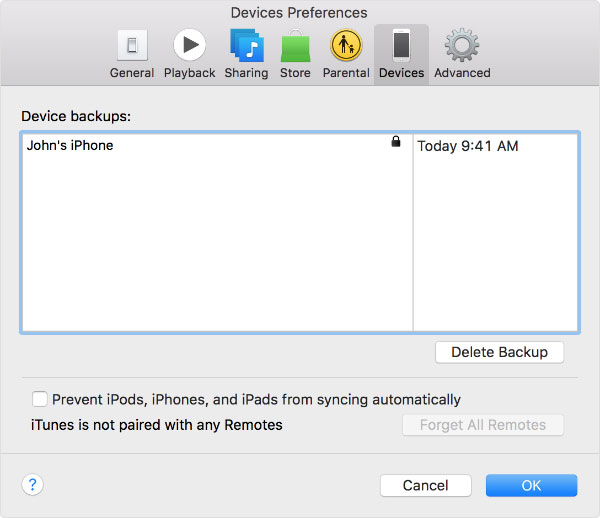 How to Turn off iTunes Backup Encryption?
Actually, you may have realized how to turn off the iTunes backup encryption by yourself, right? But if you don't find it, just go to the Summary tab, and tick the option of "Encrypt iPhone backup" again, then you'll be required to enter your password to turn off the option.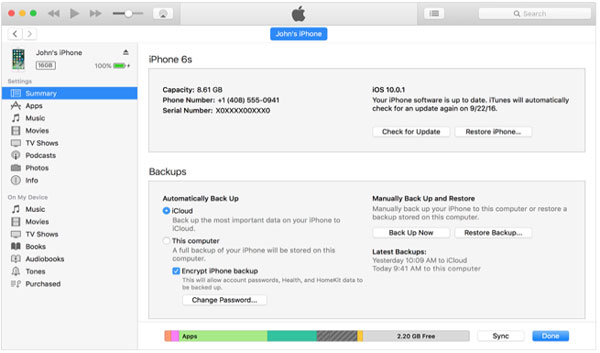 Related Articles: