Change iTunes Backup Location? Here is Solution!
iTunes, by default, puts all the backup data into the C:drive and result in storage space limited issue on your Windows computer. The space on Windows partition is often scarce and will be reduced when more and more system data or iOS backup folder have been generated and saved into the C:drive, and finally, your computer runs slower and slower, crashes or may be dead frequently. Then, what's the solution?
Can't Miss: Collections of iTunes Tips
Theoretically, there is no way to move this location and iTunes also does not allow to change the backup folder location. Then, what do you do to get yourself out of the trouble? Here, we'll show you how to change the default iTunes backup location.
Before taking any action, you may need to figure out where to find iTunes backups by default and what we're trying to do in the next.
1. Where are the iTunes backup files stored?
- For Mac OS: /Library/Application Support/MobileSync/Backup/
- For Windows Vista, Windows 7 and Windows 8: \Users\(username)\AppData\Roaming\Apple Computer\MobileSync\Backup\
- For Windows XP: \Users\(username)\AppData\Roaming\Apple Computer\MobileSync\Backup\
2. What we're going to do?
Creating a new backup folder in D:\, E:\ or F:\ drive as you like, and then link the original backup folder from C:\ drive to the new created folder in other drive.
How to Change iTunes Backup Location in Windows 10/8/7?
Step 1. You need to create a new backup folder in the drive like D:\, E:\ or F:\ as you like. Here, we'll take the "E:\Backup" as an example. Then, you should to find the current iTunes backup directory and rename it.
Step 2. Press "Windows+R" on keyboard to open the Run dialog. Input "cmd" into the blank area and click "OK" to enter the Command Prompt.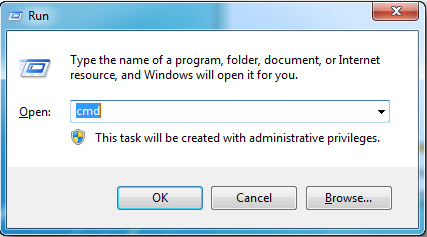 Step 3. Now, you can see an interface like below, input the following command and pressing "Enter" on the keyboard.
mklink /J "%APPDATA%\Apple Computer\MobileSync\Backup" "E:\Backup"

Step 4. Now, you can find a new folder called "Backup" have been created in the original location.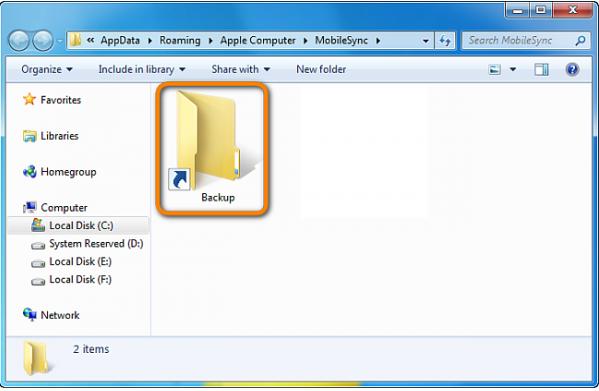 Step 5. Test out the change by performing a backup with iTunes and verify that your files have backed up to the new directory.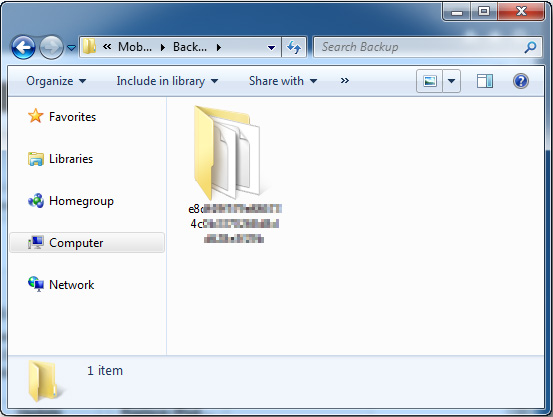 Conclusion
Definitely, changing iTunes backup location in Windows is a good way to free up more space on system drive, but the steps maybe a little bit complicated for some people. So if you don't wanna to try so long steps by yourself, we could like to strongly recommend MobiKin Assistant for iOS (Windows/Mac) as your personal assistant. With it, you can easily and quickly export all or selected data from iPhone to PC or Mac for backup.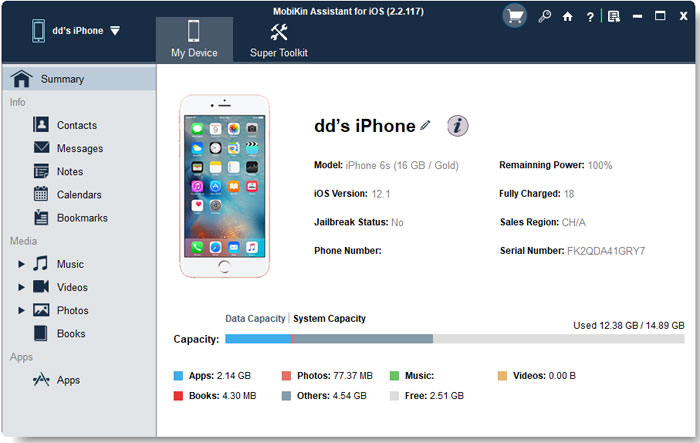 Related Articles: