Full Guide to Fix Common iPhone Calendar Problems
With iPhone Calendar, users are able to arrange their time scientifically. For example, they can record the important meetings or appointments on this software and the program will remind them to complete the tasks in time. But according to the reviews of customers, iPhone Calendar does not always run smoothly which would make users restless. So, we have collected several most common problems of iPhone calendars here and provide the solutions. Wish they can help you get rid of the trouble.
1. Fail to Save Events on iPhone Calendar
Most users report that the events that they add to iPhone Calendar can only show up for several seconds and then they would disappear. This might be caused by the iPhone Calendar settings. You might have set up your iPhone calendars with iCloud or other online calendar service to sync only recent events so that they would disappear within a short time. Therefore, you need to change the settings on your device.
Solution: To alter the Calendar settings, you need to navigate to Settings> Mail, Contacts, Calendars. After entering the Calendars folder, you will see that there are several options for you to sync the calendars, including 2 weeks, 1 month, 3 months, 6 months. You can tick All Events here to sync everything in your calendar.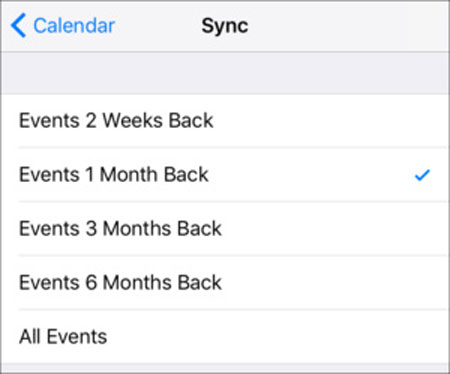 2. Incorrect Calendar Information
The second problem is about date and time. Some users say that they can save the calendars on the device but the time is incorrect. This problem might occur when you wrongly set the Date & Time or Time Zone setting on iPhone. And another probable reason may be the old iOS version.
Solution 1: Update iOS version of your device. Go to Settings> General> Software Update and if you see a red dot appears, that means you need to upgrade your software. Just click on it to download and install the new version of iOS.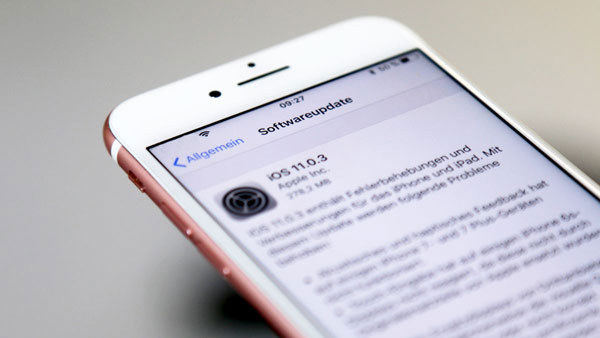 Solution 2: Enable Date & Time feature. Go to visit Settings> General> Date & Time to turn on the feature. After enabling the option, the date and time setting on your phone will be updated automatically.
Solution 3: Ensure that you have set up the right time zone on your iPhone. Just go to Settings> General> Date & Time> Time Zone. Only in the correct time zone can your device run normally.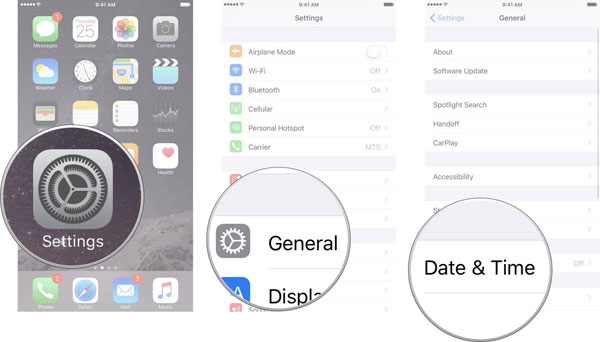 3. Lose Calendar Data
Calendar data loss is also a big problem in our lives. During the calendar management, you might wrongly delete the information you needed or damage your device accidently. So you need a reliable method to get back these lost data.
Solution 1: If you have synced your calendar to iCloud, you can download and get back the data from iCloud. The first thing is to go to iCloud.com and log in with your Apple ID. Then open and share the calendars publically. Next, you need to copy the URL of this shared calendar and paste it in the browser. Here you should pay attention that the URL address should be opened with "webcal" rather than "http". This will download and ICS file onto your computer. Now you can move the calendar to your iPhone.
Solution 2: You need a professional iPhone date recovery software to restore the data if you do not make any backup before. Here MobiKin Doctor for iOS would be strongly recommended.
Here's how:
- Use a USB cable to connect your phone to computer and launch the installed program.
- Select "Recover from iOS Device" mode on the main interface and then click on "Start Scan" to start detecting and scanning the lost contents of calendars on your iPhone.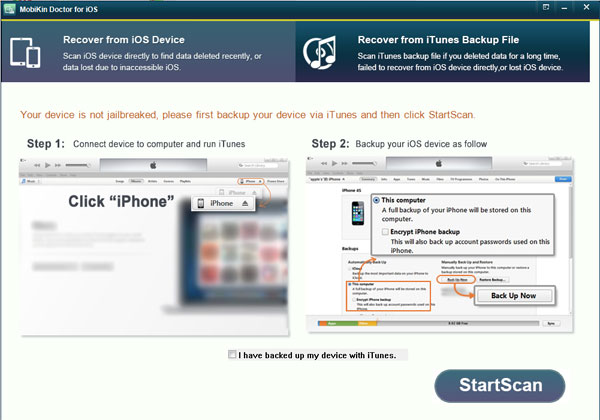 - Tap on "Calendar" category in the left pane and the details of this folder will be displayed in the right panel.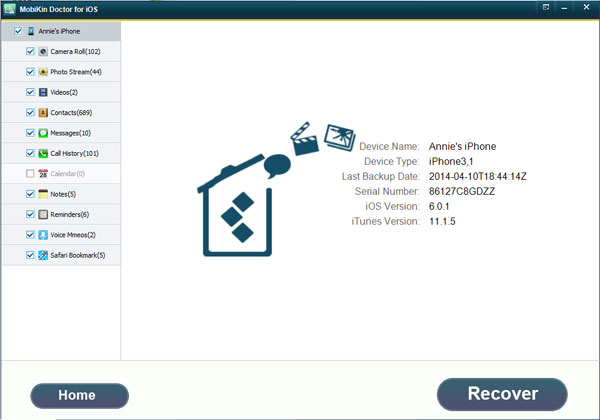 - Select the calendar events you want to restore and hit "Recover" button to save them on your computer.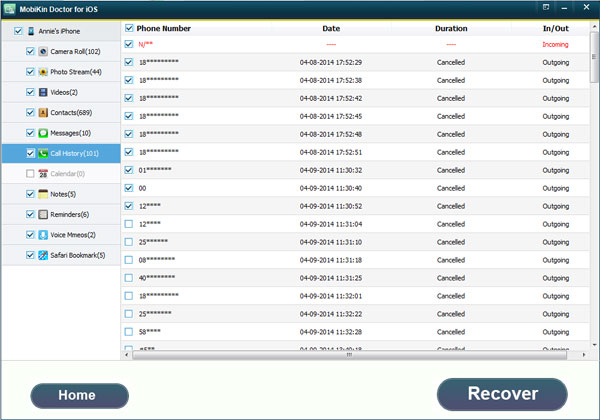 See also:
Three Ways to Backup iPhone Calendars
4. Having Duplicate Calendars
You might find that there are two alike calendars on your iPhone Calendar. Maybe this is not a serious problem since it won't affect your common life. However, these duplicate calendars will take up the space of your iPhone, which would make your phone run slowly or even fail to store your wanted new files. So it is advised to remove the unnecessary information.
Solution 1: You can try to refresh your calendars on iPhone. To do that, you can tap on the Calendar app on the screen and click on the tab Calendar. After that, you can see the list of all your calendars. Just pull down the list to refresh it.
Solution 2: If you still have duplicate calendars on your phone after refreshing the list, you can go to check whether you have set up both iTunes and iCloud sync on your device. If yes, you can disable one of them to remove the duplicate calendars.
5. Unable to Manage Attachments in Calendar
Sometimes you might want to upload some attachments to calendars but always fail to accomplish the upload. In this case, you can try the methods below to solve the problem.
Solution 1: Check the format of the attachments. The file won't be able to be attached if its format is unsupported by the Calendar. These formats are as below:
- Pages, Keynote and Numbers documents.
- Microsoft Office documents (Office '97 or newer).
- The name of the file is ended with ".rtf", ".txt", ".csv", ".pdf" or ".zip".
- Images.
Solution 2: Make sure that the number of attachments is not more than 20 and the size is within 20MB.
Solution 3: Try to refresh the calendar.
Solution 4: Close the Calendar app and wait for a few minutes. Then launch the software again to make an attempt.
Related Articles:
How to Sync Outlook Calendar with iPhone?
iPhone Calendar Manager: How to Manage iPhone Calendars on PC?
2 Efficient Methods to Backup and Restore iPhone without iTunes
3 Solutions to Restore iPhone/iPad from Backup (98% Success Rate)
What if iPhone Won't Restore? Here Are the Full List of Fixes