Why Can't I Send & Receive WhatsApp Messages?
WhatsApp is one of the most popular chatting software around the world. This platform allows users to send/receive messages to/from their friends and families. It makes the chatting process more interesting and convenient. However, many users say that they have ever met the situation that they are not able to send and receive WhatsApp messages sometimes. What is the reason for this issue? How can we fix this issue? Don't worry! This article will tell you the answer.
Part 1. The Main Reasons of WhatsApp Messages Sending & Receiving Issue
In fact, this kind of WhatsApp error is caused by various reasons. However, according to the experience, we find that there are four main causes might lead to the WhatsApp messages sending and receiving issue. You can check them on your device and use the responding solutions to settle the problem. Now let's see the main reasons.
- Poor network connection. A good performance of WhatsApp depends on the stable internet. Therefore, you would fail to send or receive WhatsApp messages while using a poor network.
- Limited space. Sending and receiving messages require you phone must have enough space.
- Unsuccessful verification. All WhatsApp users know that we have to verify the phone number that associated with the WhatsApp before employing the tool. So it is undisputed that you send and receive WhatsApp messages unsuccessfully when you do not complete the verification process.
- Being rejected by a certain contact. There is another possibility- you are blocked by the contact that you are trying to text. Under this circumstance, you are not allowed to call or text him/her. In addition, you are not able to see her/his updates.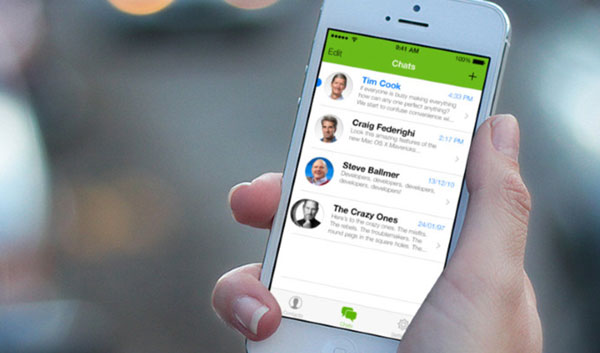 Part 2. How to Fix "Can't Send & Receive WhatsApp Messages"?
After knowing the main causes of this issue, maybe you can figure out some solutions. Don't doubt! The methods are not complicated and you can solve the problem within several seconds probably. For your reference, the followings are the most effective means to fix "can't send and receive WhatsApp messages" issue. Just try them.
1. Check the network status
A bad internet connection is the most common reason but it can be solved easily in several different ways:
- Check the signal of the network you are using. If you find that the signal is very poor, you can try to turn it off first and then reconnect it. And also, you can switch to another available Wi-fi network.
- Disable the "Airplane" mode. You only need to swipe from the bottom edge of the screen to enter the "Control Center" to check it. Just click on the icon of "Airplane" to turn it off when you see it is lit.
- Reset network settings on your iPhone. You can go to Settings> General> Reset> Reset Network Settings to achieve the goal.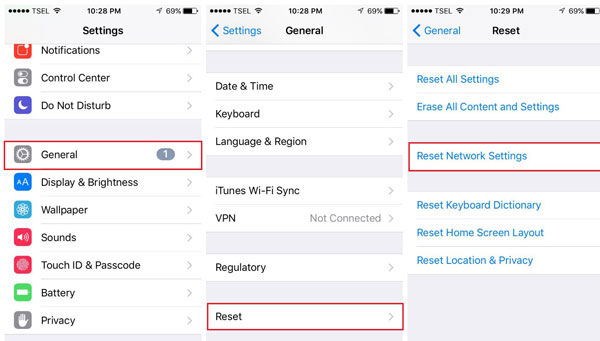 If you find that your iPhone is unable to connect to wireless network, you can click here to solve the problem.
2. Reboot your iPhone
Software conflicts often cause the iPhone errors, which might be the reason of the WhatsApp messages error as well. And normally, rebooting your device can solve the problem so you can have a try. It is very simple. What you need to do is just to press and hold the Home and Power button until it is off. Then wait for several seconds and press the Power button again to reboot the device.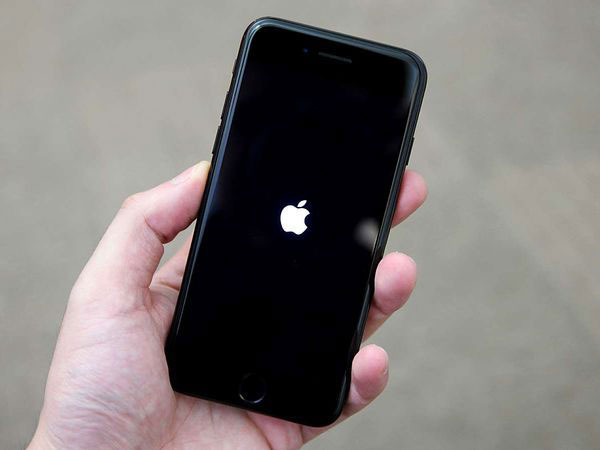 3. Reinstall WhatsApp
It is very likely that the WhatsApp you used has some bugs or the version of the application is too old. Thus, you are suggested to uninstall the WhatsApp that you are using at first. Then you can go to App store to find and download the latest WhatsApp. After that, you need to install it on your iPhone and launch it again.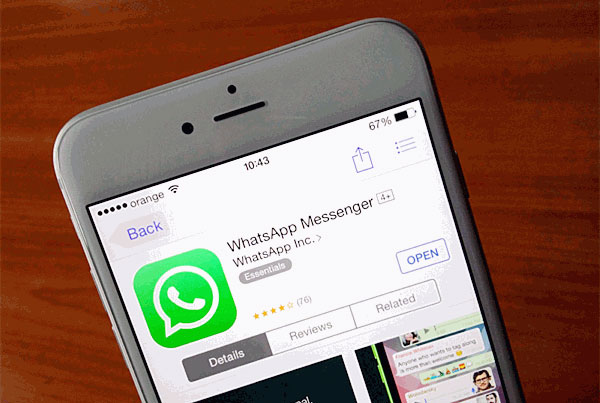 4. Free up your device
When your iPhone storage space is too small for WhatsApp to run, you won't be capable of sending and receiving any messages on it. So you need to free up your iPhone. To clear your phone, you need to delete some trashy or unnecessary files on it. Or you can choose to backup the wanted data on iPhone to other devices and remove them from your phone to gain more space.
See also:
How to Transfer Messages from iPhone to Mac Computer?
5. Factory Reset your phone
The last method is to reset your phone. You are not advised to use this method unless you have other choice because this means will wipe out all settings on your device and you may lose some files. But it is the only way if you have tried all other methods but they cannot work. In order to reset the device, you need to go to Settings> General> Reset> Erase All Content and Settings. After that, you need to download and install the WhatsApp on your phone again. Then you can send and receive WhatsApp messages now.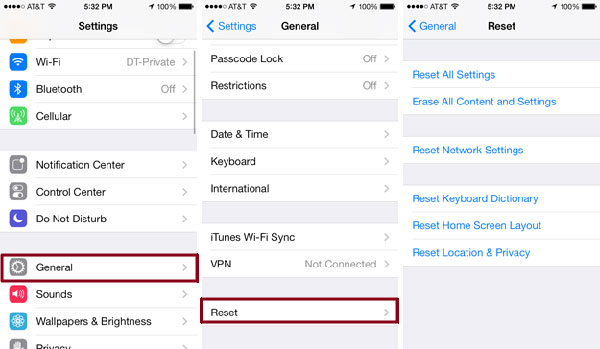 Related Articles:
How to Backup & Restore WhatsApp Messages from iCloud Backups?
Restore Deleted WhatsApp Messages on iPhone 14/13/12/11/X/8 Plus/8/7/6S/6
How to Transfer Large Videos from iPhone to PC
6 Ways to Transfer Photos from Computer to iPhone Effectively
Easy Ways to Transfer Files from Lenovo to iPhone