How Long Does iOS 16.3/16.2/16.1 Update Take to Install? Here's All You Want to Know
iOS 16 brings a host of new features and improvements, enhancing the functionality and user experience of your Apple device. However, the iOS 16 updates can sometimes be time-consuming, leading to frustration and delays. If you also wonder - "how long does new iOS 16 take to install", go through this passage. We will delve into the total time it typically takes to complete, including the time required for preparation, downloading, and updating the iOS. Further, you'll get some other related helpful tips here.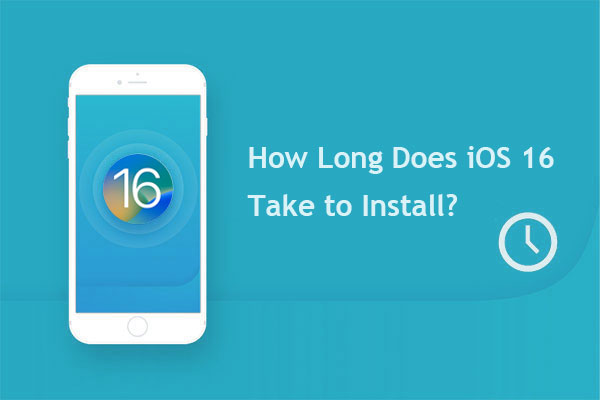 Part 1: What Are the New Features in iOS 16?
Although there are many iPhone update issues that many Apple fans have criticized, it has to be admitted that it still has some new features waiting for your exploration. Here are some of them: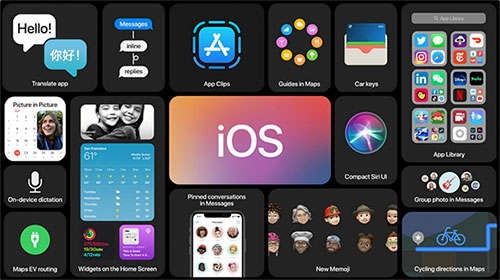 Are you feeling inspired? Can't wait to upgrade to the newest iOS version? Then you might be curious about, "How long is ios 16 update?" Next, we shall make a detailed analysis of this problem.
You May Be Interested in:
Part 2: How Long Does iOS 16 Take to Install?
Tip 1: How long does it take to back up iPhone before iOS 16 update? (Optional)
An iCloud backup can take anywhere from a few minutes to even hours or days, depending on your Internet connection, the condition of your iPhone, and how much data you have to back up. If you choose to back up your iPhone using iTunes, the time it takes depends on the amount of data on your device. Here, you can back up your iPhone to a computer via Assistant for iOS in less time.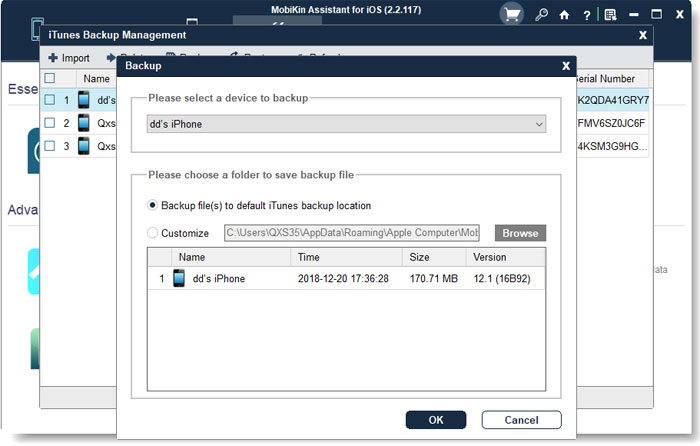 Tip 2: How long does iOS 16 take to prepare?
Sources confirm that if the Wi-Fi speed is good and stable, iOS 16 will take 2-3 minutes to prepare.
Tips 3: How long does iOS 16 take to download?
Typically, iOS 16 downloading time takes about 10-40 minutes. This time depends on a few factors like your Internet connection, how much space is left on your iPhone, etc.
Tip 4: How long does the iOS 16 update take to install?
On newer Apple models, the update usually takes about 10-20 minutes (iOS 16). For iPhone 13 running iOS 15.6.1, the download can finish in less than 10 minutes. Older devices may take more than 20 minutes.
Tips 5: How long does it take for iOS 16 to update? (Total elapsed time)
Often, the complete process of updating the system, including preparing for the update, downloading the necessary files, and restarting the phone, can take anywhere from around 30 minutes to an hour. In certain cases, it might even take longer.
Part 3: Why Does It Take So Long for iOS 16 to Install?
Having discussed, "How long does it take to update to iOS 16". But in practice, the installation of a system update can sometimes be a time-consuming process, significantly exceeding the duration mentioned earlier. Now, let's now delve into the reasons behind the perceived lengthy update process reported by some individuals:
You May Also Like:
Part 4: How to Fix iOS 16 Update Timeout?
Part 5: How to Install iOS 16 Quickly via iOS System Recovery [One-stop Solution]
If you're looking to speed up the installation of iOS 16, consider using iOS System Recovery. This tool not only updates your Apple device to the latest iOS firmware without delay but also scans for over 50 potential bugs and glitches within your device before resolving them automatically. By using this product, you can save time and ensure a smoother installation process.
Key highlights of iOS System Recovery:
How to install iOS 16 without iTunes using iOS System Recovery?
Step 1. Run the program and pick "iOS System Recovery"
Download and install the iOS System Recovery tool on your computer. Launch the tool and select the "iOS System Recovery" feature from the main interface.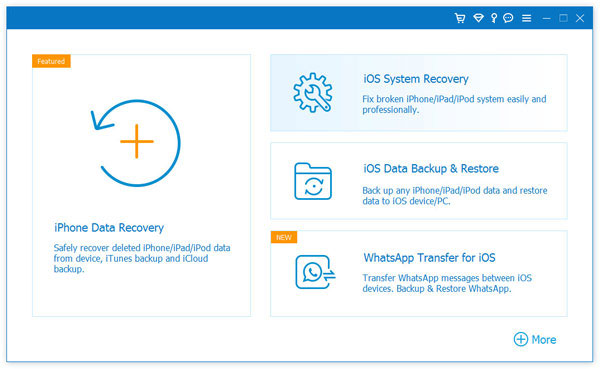 Step 2. Get your iPhone into Recovery or DFU mode
Link your iPhone to the computer using a USB cable. Follow the prompts to ensure that the product recognizes your iPhone. Proceed to the program interface and adhere to the provided steps to put your iPhone into either Recovery mode or DFU mode.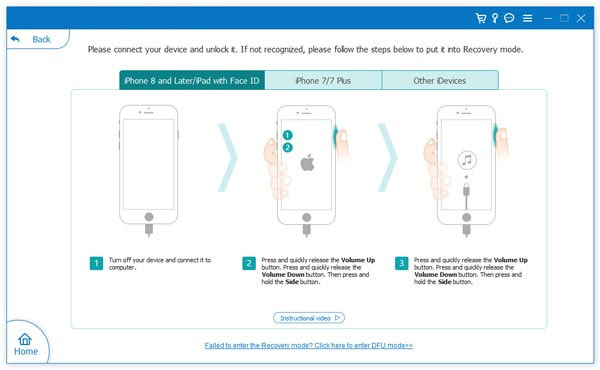 Step 3. Download firmware for your iPhone
This smart tool will automatically detect your iPhone model and prepare an appropriate firmware package that is suitable for your device.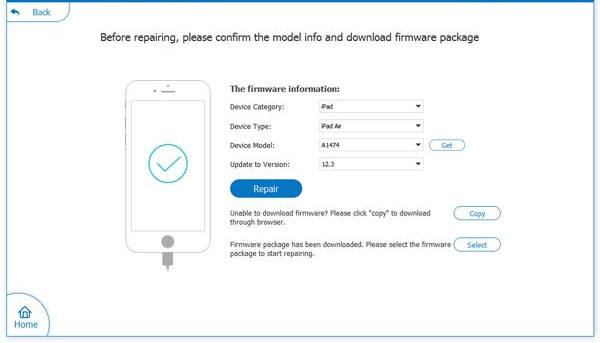 Step 4. Install the latest version of iOS 16 on your iPhone
Click "Repair" to initiate the download of the iOS update. It'll quickly download the iOS software once it confirms the correct iPhone model and other necessary info. After the download is complete, your iPhone will automatically restart. Upon rebooting, you will see that the latest iOS version has been successfully installed.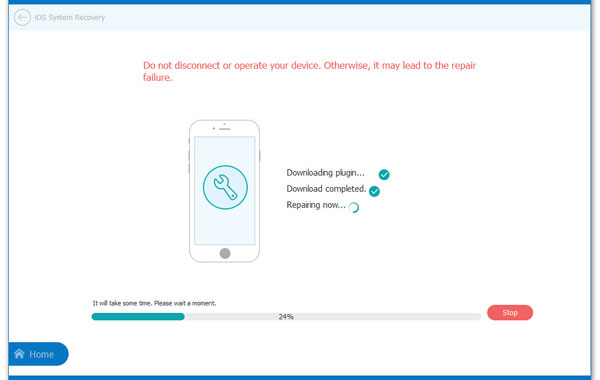 Ending Words
Well, that's all there is to iOS 16 installation. Finally, if you find the task taking longer than expected and are seeking a solution to expedite it, we have an alternative to offer. By utilizing the secure tool - iOS System Recovery, you can significantly reduce the time required to install iOS 16. In a word, this tool not only streamlines the iOS update but also offers additional features to make your iOS device run more energetically. So, simply get this program and try it out now.
Related Articles:
How Long Does It Take to Back Up iPhone to iCloud/iTunes? Here's The Answer
How Long Does It Take to Transfer Data from iPhone to iPhone 14/13/12/11/X?
How to Fix Move to iOS Taking Forever or Slow? Here is the Answer
Want to Downgrade iOS 15 Beta to iOS 14 without iTunes? 3 Simple Ways are Here!
How to Fix iPhone/iPad Locked after iOS 16/15 Update? [Top 6 Ways]
4 Popular Methods to Fake Location on iPhone/iOS 16 [2023 Updated]