iPhone Overheating after iOS 16 Update? Here Are 13 Solutions Worth Trying
If you've noticed your iPhone getting unusually hot after updating to iOS 16, you're not alone. Whether you're experiencing iPhone battery draining fast, device slowdowns, or excessive heat, we are here for you. Well, this passage will compile the common causes of iOS 16 overheating and provide a dozen practical methods to resolve the problem. Plus, we'll also introduce an efficient tool that guarantees a hassle-free solution for your iOS 16 overheating concerns.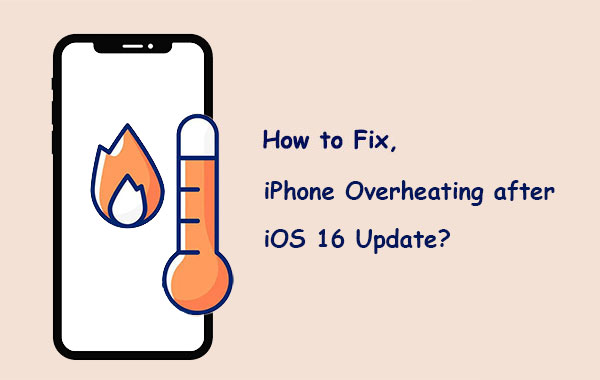 Part 1: Why My iPhone Gets Hot after iOS 16 Update?
There are quite a couple of reasons why iPhone devices get hot, mostly after the iOS 16 update. The first reason you notice iPhone getting hot is that iOS 16 is a very new version of iOS with a large file size of up to 5.3GB. However, if your iPhone burns seriously, in addition to the temperature factor, it's mainly due to the following reasons:
Upgraded your iPhone to an unstable iOS version, like iOS 16 beta.
Running multiple graphic-intensive apps.
Playing games or making calls while charging.
Using poor quality lithium battery.
App crash and failure.
Using protective cases or other coverings.
Installed incompatible plugins during a jailbreak.
You Might Also Appreciate:
Part 2: Troubleshoot iOS 16 Overheating with 12 Fixes
Fix 1: Put Your iPhone in a Shady Place
Relocate your iPhone to a cooler area, but not extremely cold locations such as the fridge or freezer. The sudden transition from a hot environment to a cold one can potentially lead to further damage.
Fix 2: Remove Your iPhone Protector & other Accessories
If you notice higher-than-normal temperatures due to iOS 16 making phone hot, it is recommended to remove the cover and other accessories. This allows the trapped heat to dissipate, helping to cool down your iPhone.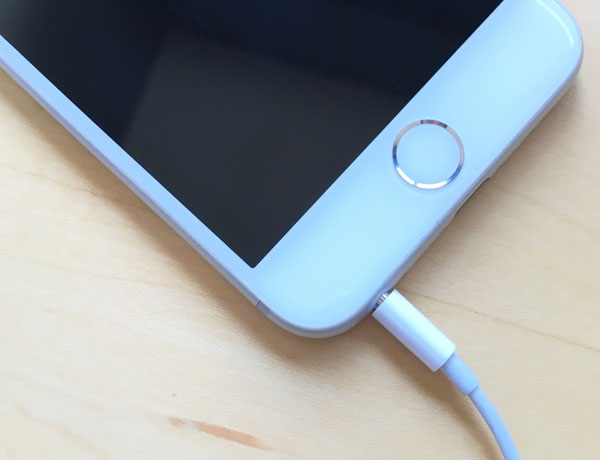 Fix 3: Don't Use Lock Screen Widgets
To get around iPhone update issues, which may lead to battery drain and device overheating, avoid using the lock screen widget as follows:
To remove Lock Screen widgets, wake your iPhone and press and hold on the screen.
Then, choose the "Customize" option and tap "Lock Screen Widgets".
Finally, utilize the "-" symbol to remove the widgets from the Lock Screen.
Fix 4: Force Reboot Your iPhone
You may encounter iPhone overheating after iOS 16 update. Force restart your iPhone 14/13/12/11/X/8 by following the easy steps:
Press and quickly release the "Volume Up" button.
Press and quickly release the "Volume Down" button.
Do the same on the "Side/Power" button until the Apple logo appears on the screen.
Release the "Side" button.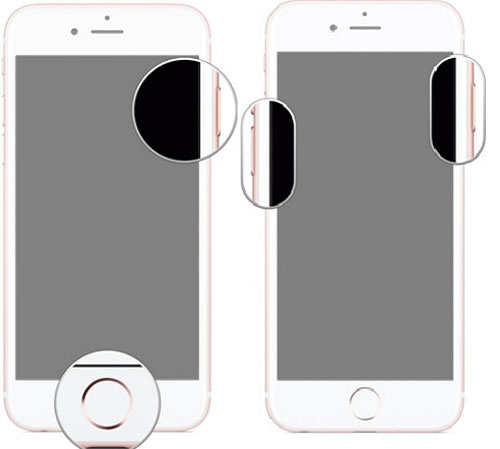 Fix 5: Quit Running Applications
To prevent your iPhone from heating up, close all useless running apps by double-pressing the "Home" button and swiping up on the specific app thumbnails.
You Could Also Be Interested in:
Fix 6: Customize Display on iPhone
Go to your iPhone's "Settings" > "Display & Brightness". From there, you can adjust brightness, text size, display zoom, auto-lock settings, and enable features like "True Tone" and "Night Shift".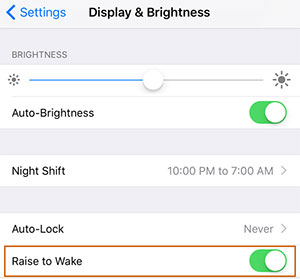 Fix 7: Do Not Charge Your Phone
Even if you use chargers and cables from Apple or reputable third-party sources, please wait to charge the device until it cools down. Additionally, avoid charging your iPhone on surfaces like couches or beds when its battery is almost dead.
Fix 8: Check Your iPhone Battery Usage
To avoid your iPhone getting hot after updates, check your battery usage in "Settings" > "Battery" and take the necessary steps to control it by following the screen prompts. If you need a battery replacement, use the original type that came with your device.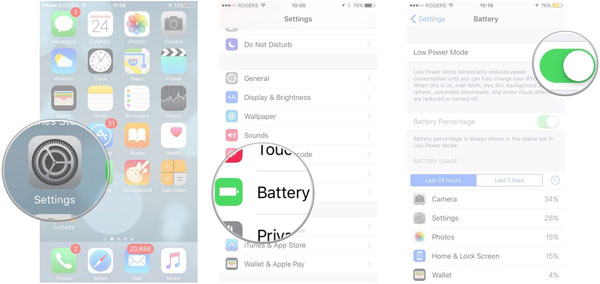 Fix 9: Downgrade to iOS 15
If you want to hinder iPhone getting hot after updates without losing any data, you can also revert to iOS 15. Here, just get into the post - how to downgrade from iOS 16 to iOS 15 for detailed measures and precautions.
Fix 10: Reset All Settings
To resolve overheating issues on your iOS 16 device caused by settings malfunctions, you can perform a reset. Go to iPhone's "Settings" > "General" > "Transfer or Reset iPhone" > "Reset" > "Reset All Settings" > "Reset". (No data will be lost during this procedure.)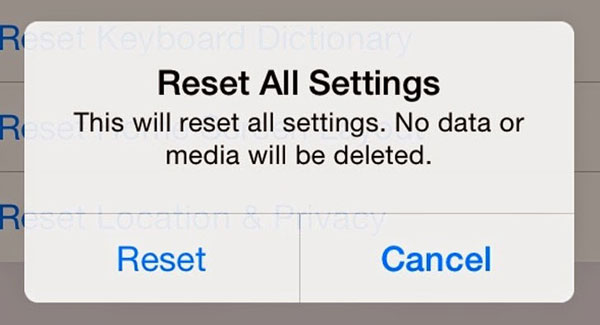 Fix 11: Reinstall iOS 16
If you've tried other solutions without success, you may be able to resolve iOS 16 iPhone overheating issues by performing a clean installation of the current iOS 16 version. To do this, you can:
Go to "Settings" > "General" > "Software Update" > "Download and Install".

If prompted to temporarily remove apps for more space, choose "Continue" or "Cancel".
To update immediately, tap "Install". (What if iPhone won't sync with iTunes when you choose to reinstall iOS using iTunes?)
Alternatively, you could select "Later" and choose "Install Tonight" or "Remind Me Later". If you choose the former, ensure your device is plugged in overnight for automatic updating. Also, enter your passcode if requested.
Fix 12: Factory Reset Your iPhone
In some cases, performing a factory reset on your iPhone has been found to be an effective solution for resolving iPhone overheating issues. You can do this by going to "Settings" > "General" > "Transfer or Reset iPhone" > "Erase All Content and Settings" > "Erase".
Part 3: Fix iOS 16 Overheating with iOS System Recovery [Efficient & No Data Loss]
The iPhone iOS 16 overheating after update issue may also be attributed to system errors, but you can prevent overheating by resolving iOS system issues in minutes. Here, we suggest using a reliable system repair software - iOS System Recovery, which can intelligently detect and resolve various iPhone problems without the need for Apple Support assistance.
Impressive Features of iOS System Recovery:
Resolve iOS 16 overheating without data loss.
Fix over 50 iOS system issues, such as error 0xe8000015 on iPhone, iTunes error -50/50, iPhone/iPad stuck in headphone mode, iPhone black/white/red/blue/grey/pink/purple screen of death, iPhone keeps restarting, and more.
Provide two repair modes to address comprehensive system problems.
Safely upgrade or downgrade iOS versions.
Get well with almost all iOS devices, including iPhone 14/14 Plus/14 Pro (Max), iPhone 13/13 Pro (Max)/13 mini/12/12 Pro (Max)/12 mini, iPhone 11/11 Pro/11 Pro Max, iPhone X/XR/Xs/Xs Max, iPhone 8/8 Plus, iPhone 7/7 Plus, iPhone 6/6S/6 Plus, iPod touch, iPad, etc.
It values your privacy.
How to quickly fix iPhone iOS 16 overheating with iOS System Recovery?
Step 1. Get into the "iOS System Recovery" section
Start by downloading and installing the iOS System Recovery software on your computer. Launch the program and choose "iOS System Recovery".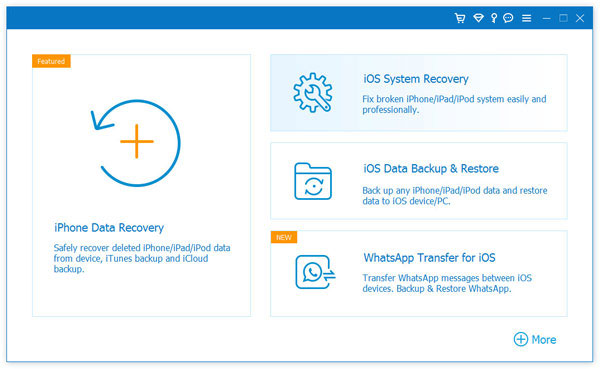 Step 2. Link your iPhone before repairing the iOS system
Connect your iPhone to the computer using a USB cable and click "Start" to begin the repair process. You will need to enter Recovery Mode or DFU Mode on your device by following the on-screen guide.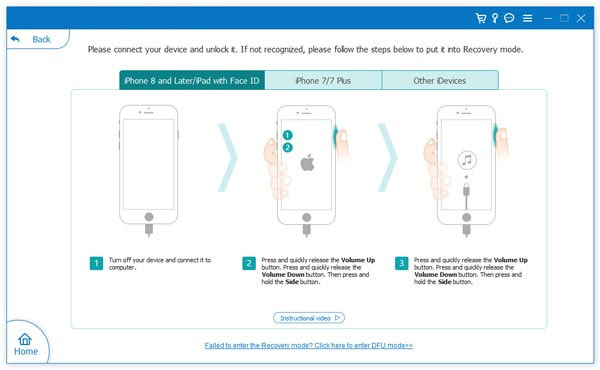 Step 3. Let the tool download firmware for your iPhone
Select your iPhone model and click "Repair" to download the available firmware for the connected device.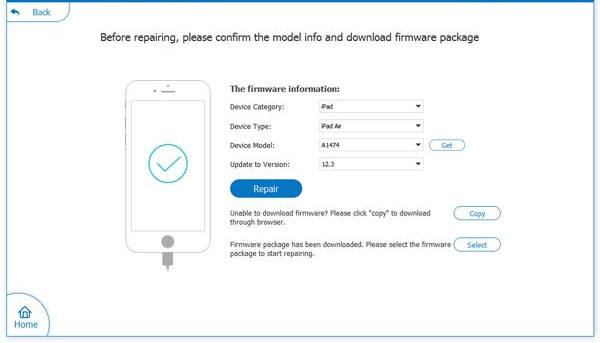 Step 4. Troubleshoot iOS 16 overheating immediately
Once the download is complete, the software will automatically fix your iPhone. After the process is done, your iPhone will be restored to its normal state.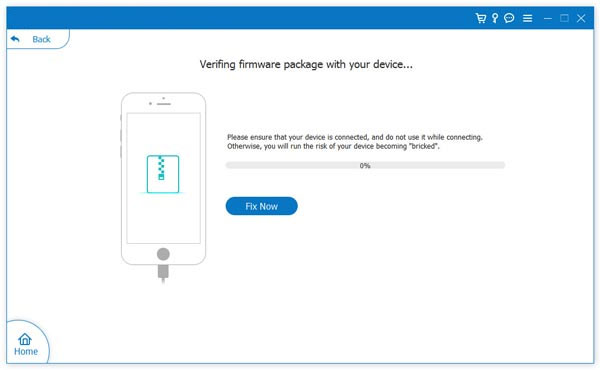 Last Words
It could be rather frustrating to bump into iOS 16 overheating, but with the appropriate approach, the issue can be settled effectively. After following the quick tips mentioned above and considering the ultimate solution offered by iOS System Recovery, you can restore your iPhone's performance and finally eliminate overheating issues. Don't let iOS 16 overheating compromise your device's functionality – take action today and enjoy a cooler, optimized iPhone experience.
Related Articles:
[Definitive How-to Tutorial] How to Speed Up iOS 16 on iPhone/iPad/iPod Touch
A Whole List of iOS 16 Bugs & Issues with Fixes in 2023
How to Fix Move to iOS Low Battery? 9 Effective Strategies You Should Never Miss
How to Fix Samsung/Android Phone Overheating/Getting Hot? [11 Fixes Included]
6 Methods to Remotely Control iPhone 14/13/12/11/X/8/7 from Computer
[Easy & Safe] How to Sync from iPhone to New iPhone 14 Pro/14/13/12/11/X?