iPhone Getting Hot? Here Are Solutions!
iPhone likes a portable computers which enables us play games, listen to music, watch videos, contact with friends, families and colleagues, etc. However, what makes iPhone differ from computer is that iPhone does not equip a fan to dissipate heat, which may cause the iPhone getting warm or even hot. This could be damaged and it is necessary to look for solutions to cool down the device.
In this article, you will get the reasons about iPhone getting hot and learn how to fix this issue. Just take a look and use your phone in a secure way.
Part 1. Why Your iPhone Gets Hot?
Part 2. How to Fix iPhone Getting Hot?
Part 1. Why Your iPhone Gets Hot?
It is normal that your iPhone gets warm or even hot when you constantly use it. But except for this factor, is there any other reason? Yes! These causes include:
- The temperature that iPhone placed is high.
- Watching high quality videos for an extended period.
- Using processor-intensive apps like synthesizer, video editor, digital audio workstation and so on.
- Using your device while charging.
- The quality of battery is bad.
- ...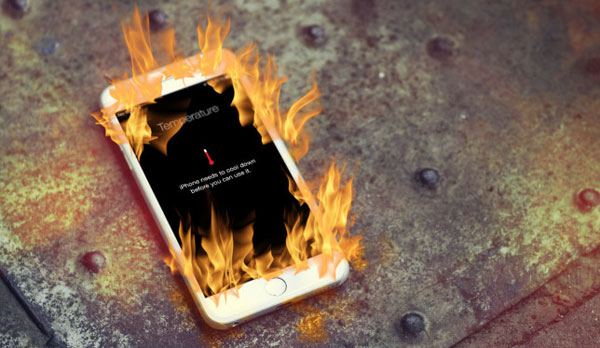 Part 2. How to Fix iPhone Getting Hot?
From the above, we can see that the common iPhone getting hot issue is caused by the use of various or processor-intensive applications so the first solution comes to your mind could be step using some of this kind of applications for a while. But is it possible to fix the problem in other ways? The answer must be "Yes" and if you are interested in these solutions, you could have a look.
See also:
How to Solve iPhone Volume Problems?
How to Deal with A Locked iPhone?
1. Avoid the heat
When you place your phone in the place where is hyperthermal, the temperature of the device would be warm or hot at a great lick. Thus, it is advised to keep your iPhone away from the place with too much heat, such as a car dashborad. In addition, you could bring your device to the shade when the weather is too hot outside. Just give it several minutes to cool down gradually.
2. Stop charging
Sometimes iPhone may become hot when you are charging it. This is because iPhone battery is composed of lithium ions which move from one side to the other while charging the battery. This reaction creates heat. And another reason might be the bad charger or battery quality. In this case, you could stop charging to let the device cool down or use the original battery and charger to complete the charging process. This would be safer and quicker.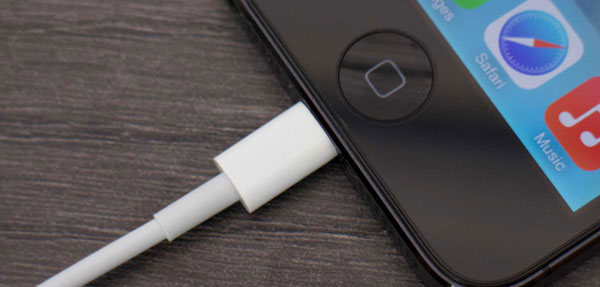 3. Remove the case
In order to protect iPhone from crush, most users select to cover their devices with cases. However, the design and material of the case may cause the iPhone overheating issue. Therefore, you could choose to remove the case to give the phone room to breathe. Once your device cools down, you could use it again. In this way, you won't damage your phone and can solve the iPhone getting hot issue at the same time.
4. Power off your phone
Except the external factors, iPhone being hot would be caused by the internal conflict. It means that there is something wrong with your device so that you are recommended to use the easiest way to settle the conflicts and cool your device. That is shutting down your phone. To accomplish this process, you only need to press and hold the power button until you see the red slider. Then slide it from the left to the right to power it off. Next wait for a few minutes and turn it back on by pressing and holding the same button.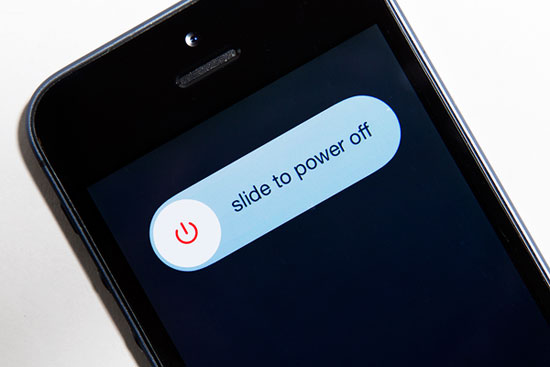 5. Disable personal hotspot
Personal Hotspot allows users to share the internet connection from iPhone cellular data with other devices. It is a helpful feature but it costs too much energy, which would results in the overheating. Hence, it is wise to turn it off while iPhone getting hot. To disable this feature, you could go to Settings and open up Personal Hotspot. And then click the box next to the Personal Hotspot to turn the feature off. This solution can cool the device as well as save the energy.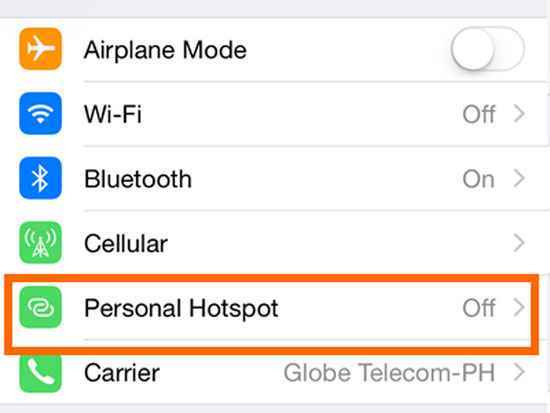 6. Toggle Airplane mode
When "Airplane" mode is activated, it disables all voice, text, telephone and other signal-transmitting technologies like Wi-fi and Bluetooth which would cause the iPhone overheating issue. So it is a good choice to turn the mode on. You can swipe up from the bottom of the screen to open the control center and you will see different icons here. Find out the Airplane icon and tap it to turn it on. Meanwhile, remember to take a look at the icon of Wi-fi and Bluetooth to make sure that they are off.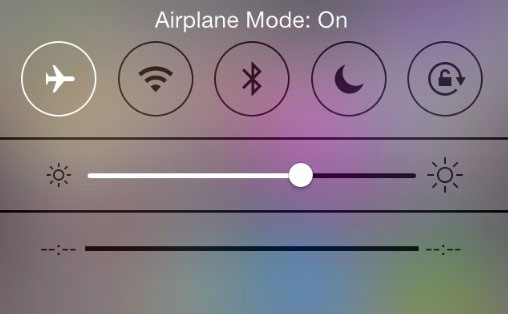 7. Reset all settings
Reset all settings can solve some iPhone issues, iPhone overheating is included. Therefore, you can make an attempt. Besides, this process won't delete the data on your phone while resetting all the settings so it is quite safe. By using this method, you only need to head to Settings and open up the General in the folder. Then click Reset and Reset All Settings. Here you will be asked to enter the passcode, just type in it and continue. Finally you should tap on Reset All Settings to complete the process.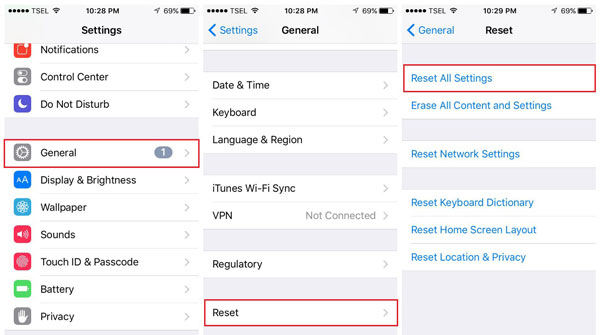 8. Update iOS version
The updates of iOS version are designed to fix some bugs of your phone. So updating iOS version is essential to solve overheating problem. To ensure whether you need to update, you can simply navigate to Settings> General> Software Updates. Once you find that there is new iOS version, down and install it to get the most recent iOS version and solve the issue.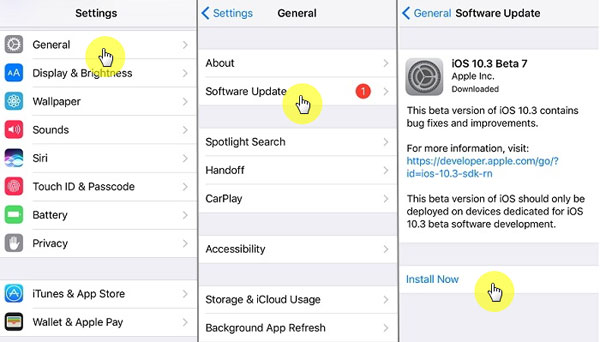 Conclusion
After solving the problem of iPhone overheating, be cautious about the risk of data loss due to phone failure. Here, we recommend that you use MobiKin Assistant for iOS to back up your iPhone data regularly. The software is easy to use and powerful, allowing you to backup and restore your iPhone contacts, text messages, call logs, photos, videos and more with one click.
Relative Articles:
How to Restore from iCloud Backup without Reset?
How to Transfer Large Videos from iPhone to PC
6 Ways to Transfer Photos from Computer to iPhone Effectively
Easy Ways to Transfer Files from Lenovo to iPhone
How to View iPhone Text Messages on Computer/Mac?