How to Fix Unable to Activate iPhone 14/13/12/11/X/8/7 [13 Hot Tips]
When you set up a new or second-hand iPhone, you may reach the "Hello" screen requiring you to offer details about yourself before it can function as usual. Typically, one of the steps you need to come through is activating the iDevice, but it doesn't always go as seamlessly as you'd like it to.
For instance, you may run into the "Unable to Activate: An update is required to activate your iPhone" error. And how can you get rid of it when the "unable to activate iPhone" message comes out to stir things up? OK, go through this page for a satisfactory reply now.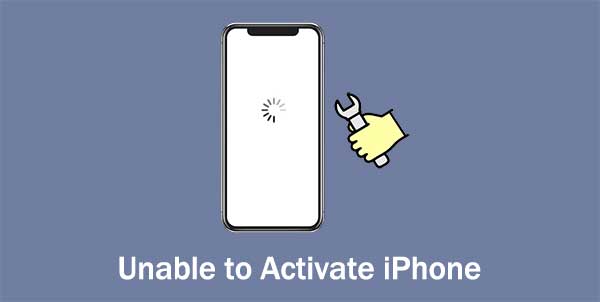 Part 1: Why Is Apple iPhone Unable to Activate?
The error messages pop up unexpectedly if an iPhone is not activated after a software update or iPhone reset. And the following causes might be accountable for this issue:
The Activation Lock is not disabled.
iPhone SIM card is not inserted properly.
Your iPhone is locked to its service provider.
The mobile carrier has technical difficulties.
The activation server is far from reach.
You didn't connect your iPhone to the Internet.
The Activation request could not be completed.
You are unable to activate your iPhone because an update is required.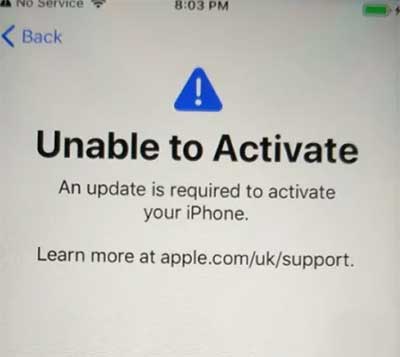 Know More:
Part 2: Troubleshoot "Unable to Activate iPhone" with 12 Quick Fixes
Fix 1: Reinsert the SIM Card
If a "No SIM" error arises, reinsert the SIM card into the phone with a SIM eject tool by properly making it sit in the card tray. What if the SIM uses a 4-digit PIN? Just use another phone to take it out and reinsert it into the iPhone that is unable to activate.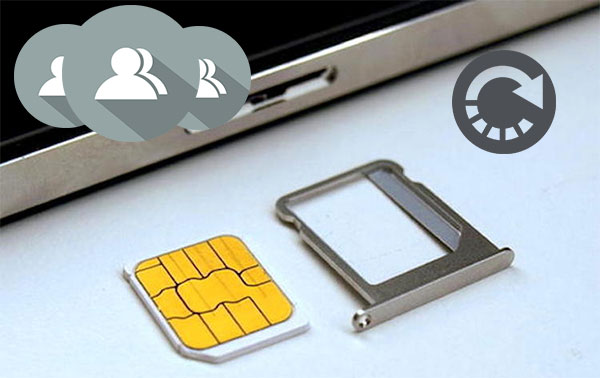 Fix 2: Wait for a While
Apple activation servers might be overwhelmed sometimes. So, please do nothing but wait for a few minutes before trying again. This can be attempted, especially if you update the iOS to the latest version.
Fix 3: Be Sure to Work with a Reliable Internet Connection
Turn off the VPN on your device, if any.
Restart your Wi-Fi router.
Connect your iPhone to a reliable or different Wi-Fi network.
Use a cellular data connection if you have an adequate monthly plan.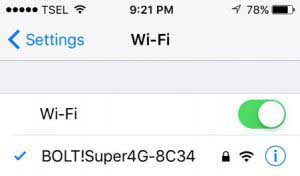 Fix 4: Log in to Your Apple ID
Newer versions of iOS include a feature named iCloud Activation Lock, which helps keep your device from being restored or used by someone else. Don't know the iCloud account for your second-hand iPhone or if your Apple ID has been disabled? Visit the nearest Apple Store or the platform you got it from.
Fix 5: Check If You Enabled the Activation Lock
Find My iPhone offers an option to enable iCloud Activation Lock. So if you find it is enabled but have no login credentials, turn it off by resorting to iCloud or seeking help from a dedicated passcode unlocker. Have no idea how to bypass unable to activate iPhone 7/8/X/11/12/13/14 in this way? Check out the page - how to remove iCloud Activation Lock without a password.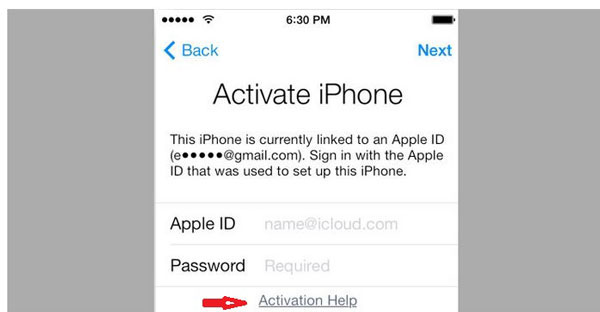 Fix 6: Activate iPhone with iTunes
Connect your iPhone to a computer via a Lightning USB cord.
Find the iPhone icon; enter your iCloud account and password to activate the device.
When you see the "Set up as New" or "Restore from Backup" screen, it means your iPhone has been activated.
Click to See:
Fix 7: Check If Your iPhone Is Locked
Usually, your iPhone may be locked by a particular mobile network for monopoly reasons. So, it's important to make sure your SIM card isn't locked, leading to "Apple iPhone unable to activate". If the going gets tough, please unlock the previous network.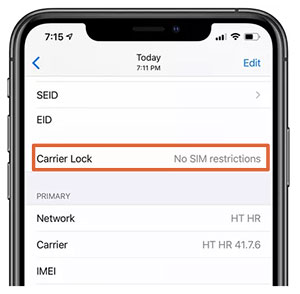 Fix 8: Use iTunes to Install the Update for iOS
Open iTunes on your computer and switch off the iPhone that is unable to activate.
Use a USB cable to link it to a computer and power on the device.
When iTunes detects your iPhone, it will ask you to continue the activation. (Optionally, click the "Activate your iPhone" on the left of the iTunes screen.
Sign in to your Apple ID and tap "Continue" to fix "unable to activate iPhone update required".
Fix 9: Restore iPhone in Recovery Mode
Launch the most recent version of iTunes on your computer.
Connect your iPhone to iTunes via USB.
After getting into the mode, you'll find that iTunes detects your iPhone with there being two options on its screen.
Choose the "Restore" option.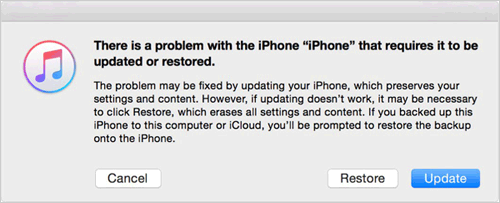 Fix 10: Force Reboot Your iPhone
A force restart can largely fix some minor issues on your system. And after that, all your iOS apps, contacts, and other info remain intact. Learn how to bypass unable to activate iPhone by force restarting your device:
On iPhone 8 or later, press and release the "Volume Up" and "Volume Down" buttons in quick succession; press and hold the "Power"; release the last button when the Apple logo turns up.
On iPhone 7, press and hold the "Volume Down" and "Power" buttons simultaneously. When the Apple logo appears, let go of both buttons.
On iPhone 6 or iPhone SE (1st generation), press and hold the "Power" buttons along with the "Home" button. Release both after force reboot.
Fix 11: Check Apple System Status
Despite being less likely to occur due to Apple itself, this error is still not negligible and can be resolved by checking the list from the System Status page. Assuming the light of "iOS Device Activation" is greyed out, wait for it to turn green and try again.

Fix 12: Contact Apple/Carrier Customer Support
It could be a hardware issue in the device itself, which stays the iPhone from being activated. Thus, you can contact Apple Support for help if the warranty period doesn't expire.
There is a very small chance that you have a bad SIM card or it's even damaged, so try to contact the carrier to get a replacement for the card.
Part 3: Ultimate Way to Fix iPhone Unable to Activate (100% Work)
Well, when any relevant error comes out unwittingly, those with one of the iPhone's dual SIM models might encounter the message more frequently. And if any of the quick fixes above won't work, feel free to give iOS System Recovery a try. In short, this all-rounder is fully capable of tackling Device Issues, Screen Issues, iOS Mode Issues, and even iTunes Issues.
Key highlights of iOS System Recovery:
Fix iPhone unable to activate by eliminating minor bugs with no data loss.
Troubleshoot various iOS issues, containing various iPhone screens of death, iPhone stuck on emergency SOS, iPhone keeps turning on and off, etc.
Come with two repairing modes to help you get your iDevice back to normal.
Upgrade or downgrade iOS without iTunes. (How to downgrade from iOS 16?)
Play functions on various iOS devices, such as iPhone 14/14 Plus/14 Pro (Max), iPhone 13/13 Pro (Max)/13 mini/12/12 Pro (Max)/12 mini, iPhone 11/11 Pro/11 Pro Max, iPhone X/XR/Xs/Xs Max, iPhone 8/8 Plus, iPhone 7/7 Plus, iPhone 6/6S/6 Plus, iPod touch, iPad, etc.
It can take good care of your privacy.
How to fix unable to activate iPhone with iOS System Recovery without data loss? (4 easy steps)
Step 1. Download and install the iOS System Recovery program on your computer. Then launch it and select the "iOS System Recovery" section.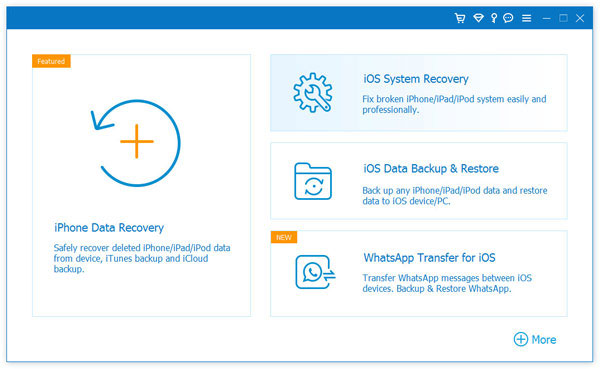 Step 2. Connect your iPhone to the computer via USB and tap "Start" to initiate the fix. From here, you'll have to put your iPhone into recovery mode as follows: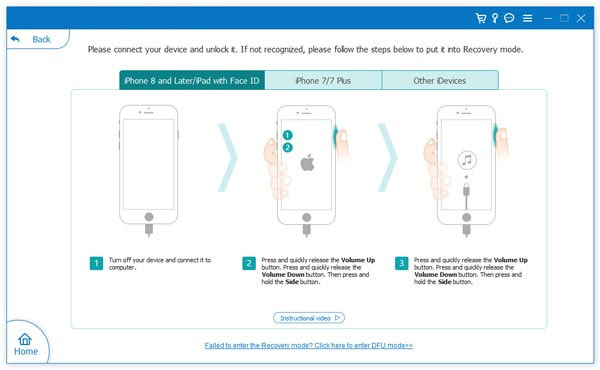 Step 3. Select your iPhone model and click "Repair" to let the software automatically download the firmware available.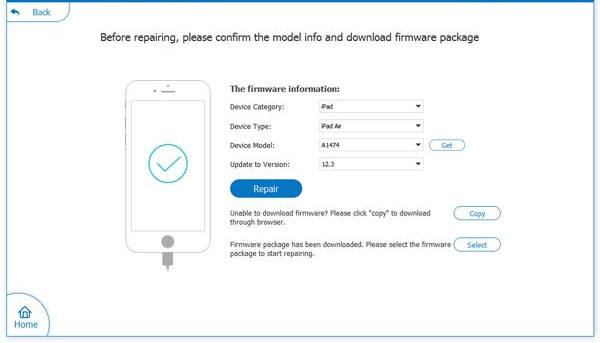 Step 4. After the download, this product will fix your unactivated iPhone at once. Once down, your device will behave normally as your expected.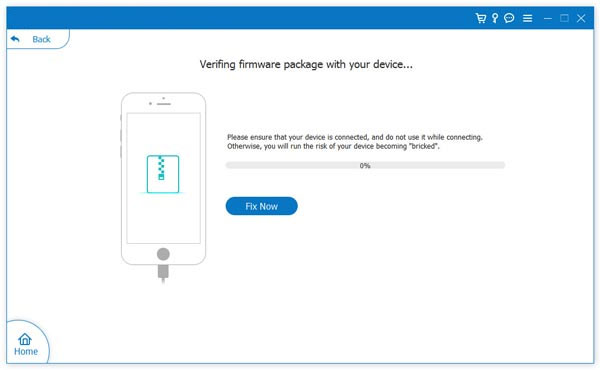 Round Off
OK, that's all for today. Here, we hope the 12 workarounds above will open your eyes to a different world and helps you out eventually. And if they didn't, just pick iOS System Recovery, a one-stop solution for a carefree life. Finally, please leave a message below if you have any questions.
Related Articles:
Troubleshoot "Unable to Share Photos from iPhone" with 9 Common Tricks
iPhone File Manager: 10 Best File Managers for iPhone You'd Better Know
A Whole List of iOS 16 Bugs & Issues with Fixes in 2023
4 Ways to Unlock iPhone 14/13/12/11/X/8/7/6 without SIM Card [2023]
6 Workarounds to Recover Deleted Files from iPhone with/without Backup
Tips & Tricks to Troubleshoot iPhone Typing on Its Own Effectively