6 Flexible Methods to Connect iPhone to iPad Pro/Air/4/mini
iPhone owners are no strangers to iPads. Those with these two devices sometimes need to share iOS data with each other to free up space on iPhone/iPad or just run a backup. Therefore, how to make physical or virtual connectivity is the first step toward data transmission. Well, this informative guide shows you how to connect iPhone to iPad with Transfer for Mobile, iTunes, iCloud, Bluetooth, Personal Hotspot, and cord. Just read on to know more.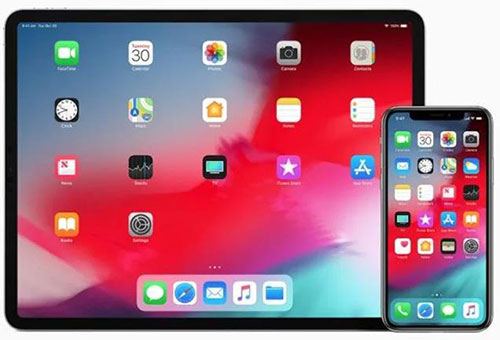 Option 1: How to Connect iPhone to iPad with Transfer for Mobile
There is no doubt that the main purpose of connecting the iPhone and iPad is to share data from one device to another easily and swiftly. In terms of professionalism, specialized tools can always gain more favor from some groups. Users familiar with phone transmission tools should be acquainted with MobiKin Transfer for Mobile (Win and Mac). Next, we will show you some details about this advanced utility.
Main features of MobiKin Transfer for Mobile:
Connect iPhone to iPad and transfer data between devices with one tap.
Copy files between iOS and iOS, Android and Android, and Android and iOS.
The supported data types: Contacts, notes, calendars, bookmarks, books, music, photos, messages, call logs, apps, etc.
Apply to various iOS devices, including iPhone 13/13 Pro (Max)/13 mini/12/12 Pro (Max)/12 mini, iPhone 11/11 Pro/11 Pro Max, iPhone X/XR/Xs/Xs Max, iPhone 8/8 Plus, iPhone 7/7 Plus, iPhone 6/6S/6 Plus, iPad Pro, iPad mini, iPad Air, iPad 4/3/2, iPod touch, etc.
It never interferes with the privacy of its users.
How to make iPad and iPhone connections with Transfer for Mobile?
Step 1. Install and open Transfer for Mobile
Install and run the program on your computer after the download. Connect your iPhone and iPad to the computer with two USB cords. Then tap "Trust" when prompted to get your devices detected. (What to do if my iDevice fails to connect?)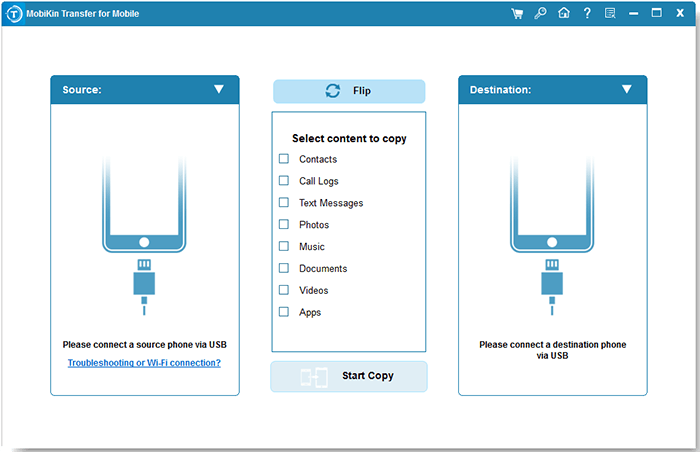 Step 2. Confirm the source and destination device
After the virtual connection is made, make sure your iPhone icon is on the left of the screen and your iPad on the right. So, please click "Flip" if they are not in the correct position.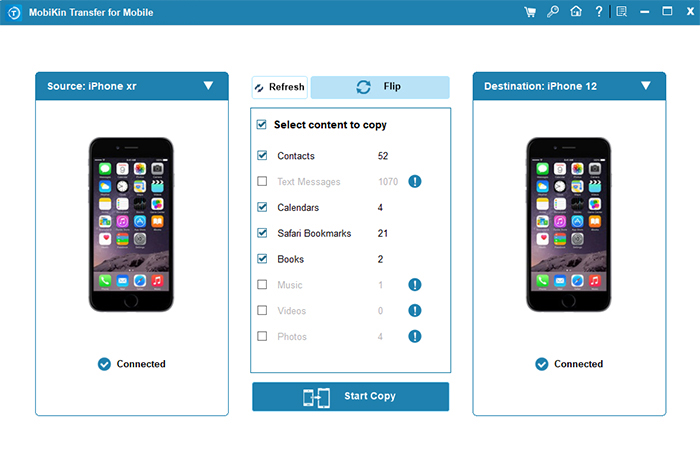 Step 3. Transfer data from iPhone to iPad
Further, if you'd like to transfer data from iPhone to iPad, mark any data types you want and click "Start Copy" to commence.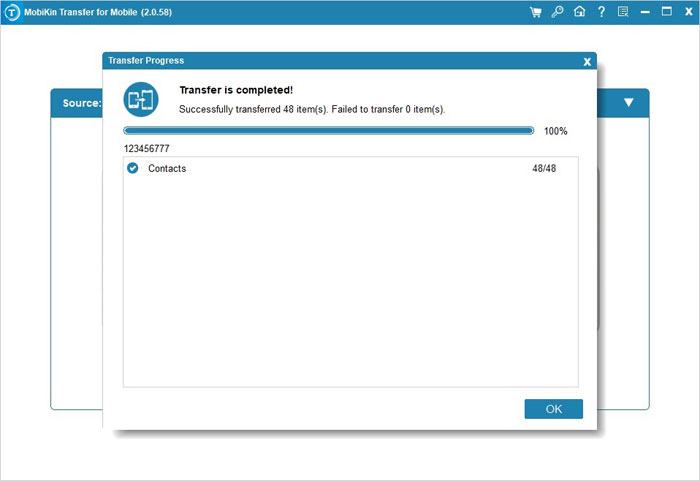 Click to Learn:
Option 2: How to Sync iPhone and iPad via iTunes
iTunes, you know, isn't user-friendly often. Still, it is not difficult to connect an iDevice to the computer through the cable and complete the data synchronization. After this job is completed, there has been a connection between iPhone and iPad.
How to link iPhone to iPad and copy data across using iTunes?
Connect your iPhone to a computer with the USB cable.
iTunes will automatically recognize your iPhone ins the upper left corner. (iPhone requires a newer version of iTunes?)
Then go to the tool's "File" > "Devices" > "Transfer Purchases from XX iPhone".
All the purchased items will be copied to the iTunes library.

Use a USB cable to link your iPad to a computer where iTunes is installed.
Tap the iPad icon and select a file category from the left sidebar.
Check the "Sync" option from the iTunes window.
After that, click "Apply" at the bottom right to sync files to the iPad.
Option 3: How to Pair iPhone with iPad Using iCloud
iCloud can be utilized to access iOS files like photos, videos, messages, etc., by keeping a backup of them. When you are in the "Settings" app, enabling some options from it can kick-start the connection and data sync between iPhone and iPad. Please note that the same Apple ID is added to your devices to build the connection.
How to connect and sync iPad to iPhone with iCloud?
On your iPad, head to "Settings" > [your name] > "iCloud".

You'll see a subheading "Apps Using iCloud" from the iCloud settings.
To sync across iPad and iPhone, tap on the slider for any app with content you want.
Repeat the same and ensure you do it for your iPhone.
Know More:
Option 4: How to Link iPhone to iPad by Bluetooth
Although known for its inefficiency, Bluetooth is still one of the tools that can connect your iPhone and iPad. And it has some other drawbacks; let's say, Bluetooth tethering may occasionally drop, which may bother you a lot. Go over the steps below to learn how to pair iPhone to iPad over Bluetooth:
Navigate to your iPhone's "Settings" > "General" > "Network".
Go to "Cellular" from the network, followed by "Personal Hotspot".
Proceed to "General" and click on "Bluetooth".
On your iPad, enable "Bluetooth" from "Settings".

Before the connection is made, make sure your devices are entered with the same six-digit number.
Go ahead to pair the devices.
Note: Different from Android, after the Bluetooth pairing is established between iDevices, the iOS content cannot be directly transmitted. If you want to make it, please turn on Wi-Fi and AirDrop as well. (Refer to the page - how to transfer photos from iPhone to iPad for more details.)
Option 5: How to Pair iPhone to iPad with Personal Hotspot
Have a generous cellular data plan? Does your mobile data service provide the hotspot feature? If so, the connection could take place from "Cellular" subordinated to the "Settings" app.
How to connect iPhone to iPad Pro/Air/min/4/3/2 with a personal hotspot?
When you open the "Settings" app on your iPhone, choose "Cellular".
Then select "Cellular Data".

Go to the "Personal Hotspot".
Open the hotspot and choose the user name and password.

Tap on the Wi-Fi password to set the hotspot passkey.
Then click "Done" and turn on the Wi-Fi on your iPad to find the hotspot.
Access the network by inputting the password.
Finally, your iPad can connect to your iPhone for data transfer.
Option 6: How to Make iPhone & iPad Connection via Cord
Simple as it is, a dual-sided lightning cable (Known as the Apple Lightning USB Camera Adapter) gives you the freedom to connect your iPad and iPhone directly. When the connection is created, users have the capability to easily copy photos and videos across iDevices.
How to link iPad to iPhone with a cord?
Get the dual-sided lightning cable from the Amazon web store.
Connect your iPad and iPhone using the cord. (Ensure that the correct side is linked to the just devices.)
Set up the connection by following the on-screen instructions.
After your devices are physically attached, trust your device as prompted.
Allow the permissions to get the virtual connection done.

After that, if you'd like to copy photos, videos, etc., choose your desired ones.
Follow the screen hints to tap import files from iPhone to iPad, or vice versa.
Final Words
As can be seen clearly from the above, it's not that tough to connect your iPhone to your iPad with any of the methods. At last, here's a quick summary of what we've done today in a few words:
MobiKin Transfer for Mobile makes the entire job so much easier, irrespectively of device connection or data transfer.
iTunes and iCloud require you to connect and sync with your iPhone before copying content to your iPad. Plus, it's not an instant connection but a back-and-forth one.
Bluetooth cannot transmit data directly after connecting an iPhone with an iPad.
Personal Hotspot is highly dependent on your cellular data and challenges its capacity as well.
If you have a dual-sided lightning cable, just consider connecting two iOS devices with it. But after that, it merely lets you copy photos and videos across.
Related Articles:
[Easy Guide] How to Connect Android Phone to PC through WiFi?
iTunes Could Not Connect to This iPhone? Here's the Full List of Fixes!
Wanna Know How to Connect iPhone to Printer? Here Is the Solution!
Full Guide on How to Connect iPhone to PC and Transfer Files?
Photos Didn't Transfer to New iPhone 13/12? Reasons & Awesome Solutions
How to Restore iPad from iPhone Backup? 3 Worry-free Options Here