SMS Recovery Apps for Android That Rank in the Top 10 List [2023]
Communication has evolved beyond traditional phone calls, with text messages becoming a primary means of staying connected. However, we've all experienced those distressing moments when vital SMS are accidentally deleted, lost due to a software glitch, or even when a phone is replaced or upgraded. (How to flash a dead Android phone securely?) The good news is that advancements in technology have given rise to a range of SMS recovery apps designed specifically for Android devices.
OK, this page will discuss this topic in detail. Please note that the pros and cons below are based on general user experiences and may vary depending on individual requirements and device-specific factors.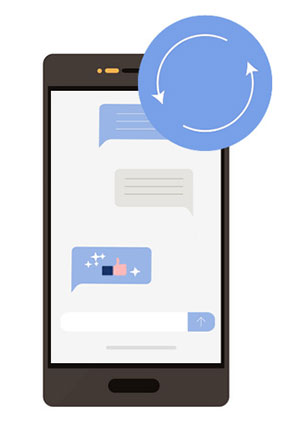 Top 1: Best SMS Recovery App - MobiKin Doctor for Android
When faced with the unfortunate situation of SMS data loss, MobiKin Doctor for Android (Win and Mac) emerges as the best app to recover deleted text messages on Android. Its reputation is built upon its professional SMS recovery functionality and intuitive interface.
When it comes to restoring missing information, it ensures complete safety and reliability. Beyond that, it enjoys a high success rate in recovering various data types, particularly important messages that have been unintentionally deleted.
Best SMS Recovery App - MobiKin Doctor for Android:
Recover SMS from Android internal memory selectively.
Support to recover Android contacts, text messages, call records, photos, videos, audio, music, documents, and more.
Allow you to preview detailed content before data recovery.
Provide a one-stop SMS loss solution when you're in different scenarios.
Work well with almost all Android phones/tablets, including Samsung, Sony, Motorola, Huawei, LG, Google, HTC, OPPO, vivo, Xiaomi, etc.
It won't disclose your privacy.
How to use this best Android SMS recovery to recover messages from your Android phone?
Step 1. After downloading and installing Doctor for Android on your computer, launch the program and connect your Android phone to the computer using a USB cable. Follow the on-screen prompts to ensure that your smartphone is recognized by the utility.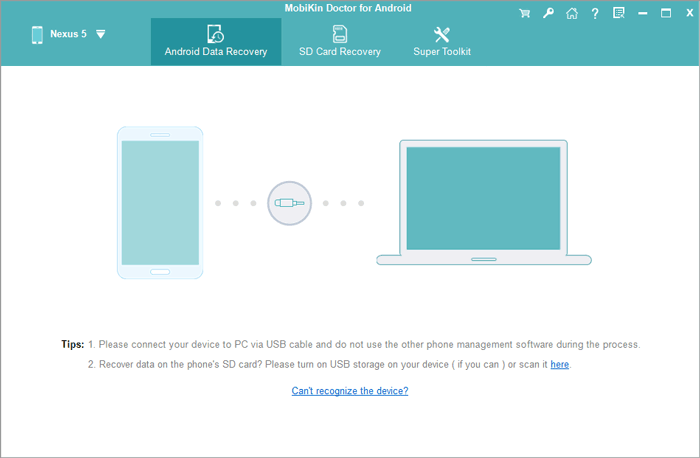 Step 2. Once recognized, select the "Messages" option and click "Next" on the screen. Then adhere to the instructions provided by the wizard to initiate the scanning process on your device. To recover text messages from the Android internal memory, you will need to root your Android phone to ensure a secure and thorough scan.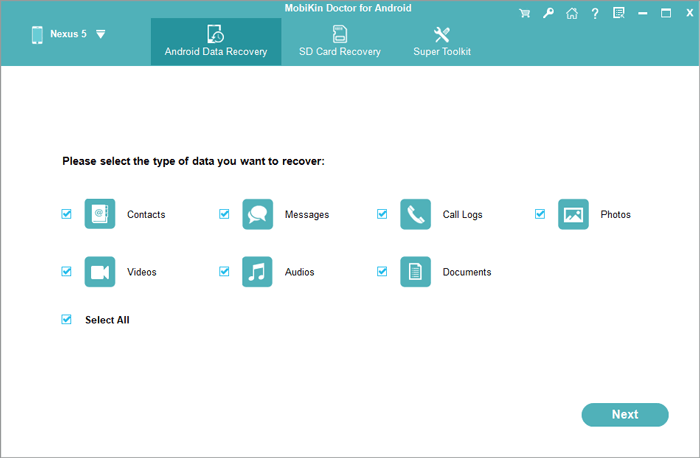 Step 3. After that, preview all the text messages on the program interface and choose the ones you wish to restore. Next, click "Recover" in the lower right corner to initiate the Android SMS recovery process. Once completed, you can view the recovered messages on your computer.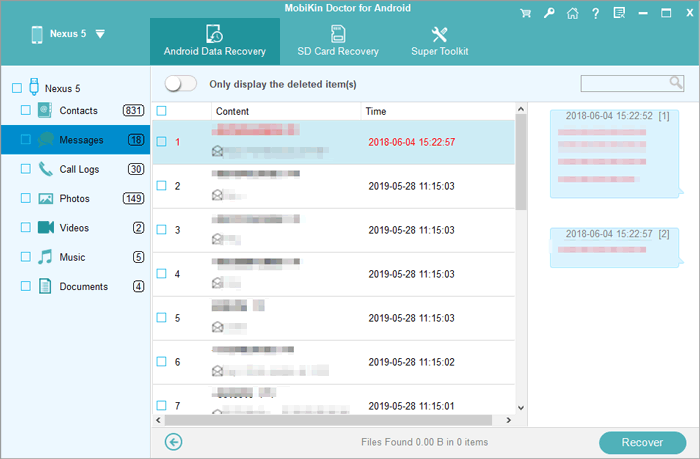 The Good:
The highest success rate for recovery.
Regular updates are offered to improve its overall functionality.
Easy to use even with its free version.
Inconsistent recovery results at times.
Excellent quality and reasonable price.
The Bad:
Pricing:
$49.95/Year.
$59.95/Lifetime.
Know More:
Top 2: Aiseesoft Android Data Recovery
Basics:
As a comprehensive software solution designed to recover lost or deleted data from Android devices, Aiseesoft Android Data Recovery is with a strong emphasis on message recovery. This utility boasts extensive support for different message types, selective recovery options, attachment retrieval, and a user-friendly interface.
Plus, as one of the best deleted message recovery apps, it simplifies the process of recovering your important messages and attachments, helping you regain access to your valuable conversations and media files.
The Good:
Simple user interface with detailed on-screen guides.
Support a broad range of file types.
Wide device compatibility.
The Bad:
Inconsistent recovery results occasionally.
Pricing: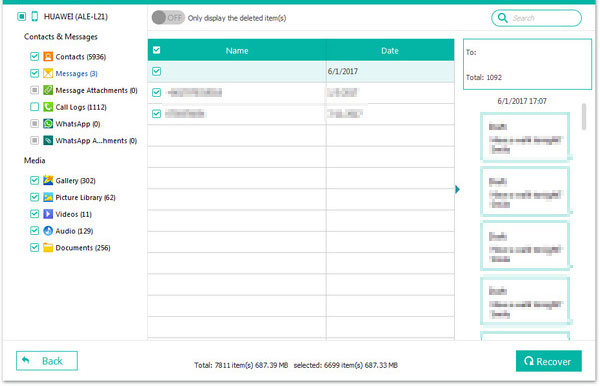 Top 3: SMS Backup & Restore
Basics:
Widely used by Android users to back up and restore their SMS (text) messages, SMS Backup & Restore offers a convenient and efficient way to safeguard important conversations and retrieve them whenever needed. Again, this text message recovery app stores data locally on the device and provides additional choices for data storage.
The Good:
Easy and selective backup and restore.
Scheduled Backups.
Both local storage and cloud options.
The Bad:
Limited Features.
No Real-time sync.
No call log backup.
Flooded with advertisements.
Pricing: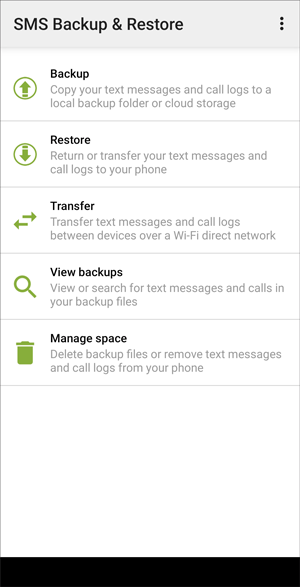 Top 4: SMS Backup Plus
Basics:
SMS Backup + is an outstanding app to recover/retrieve deleted text messages with remarkable capabilities. It provides a convenient solution for safeguarding important conversations. But please note that SMS Backup + relies on Gmail for storing backups. Additionally, it's always recommended to regularly verify the backup integrity and ensure that the Gmail account remains accessible to avoid any potential data loss.
The Good:
Free and open-source.
Automatic & incremental backup.
MMS Support.
The Bad:
Gmail account dependency.
Limited Android compatibility.
No Cross-platform support.
Pricing: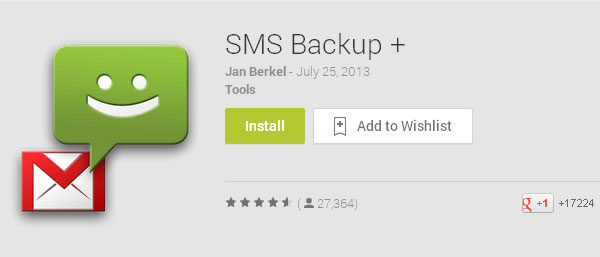 Extended Reading:
Top 5: Dr.Fone - Data Recovery
Basics:
Dr.Fone - Data Recovery is a popular tool designed to assist users in recovering lost or deleted data, including SMS, from Android devices. It offers comprehensive features to help users retrieve their important messages. When using this app to restore/get deleted text messages, the success of message recovery may vary depending on various factors, such as the extent of data fragmentation, storage conditions, and the time elapsed since the message deletion.
The Good:
Comprehensive data recovery.
User-friendly interface and multiple options.
Additional features like data migration from one device to another.
The Bad:
Potential compatibility issues.
Pricing:
Perpetual License: $49.95.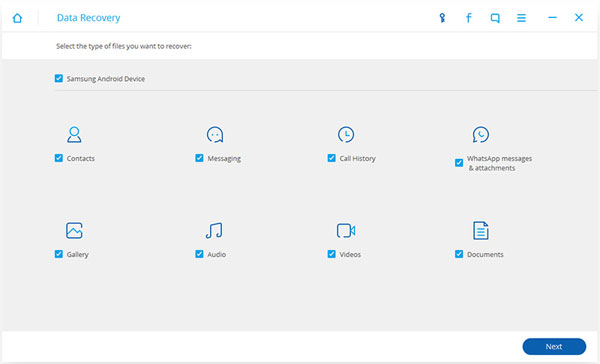 Top 6: EaseUS MobiSaver
Basics:
Offering a range of features, including message recovery, to help users retrieve their important SMS (text) messages, EaseUS MobiSaver is so capable and is integrated with multiple amazing recovery modes. By downloading and installing it on your computer, you can effortlessly initiate the SMS recovery with just a few clicks.
As a decent SMS recovery software for Android, its advanced features allow you to filter the scan results based on filename or date, enabling you to locate specific messages easily.
The Good:
Troubleshoot data loss under various life scenarios.
Trouble-free message recovery.
Flexible recovery modes (It differs from the Recovery Mode on Android).
The Bad:
Time-consuming SMS restore.
SIM card data recovery might be unavailable.
Pricing:
Start at $59.95 (One-time payment).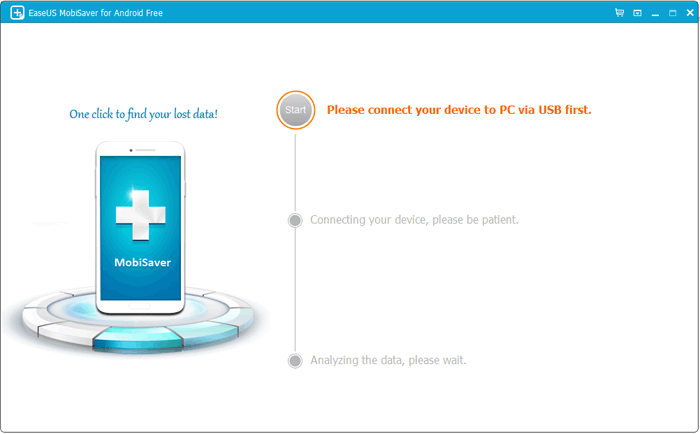 Top 7: MyJad Android Data Recovery
Basics:
MyJad Android Data Recovery is a versatile tool that excels in recovering SMS messages without any content changes or compatibility issues. It supports various Android phone brands, making it easy to do the retrieval from older devices, though it isn't the best free SMS recovery app for Android. Its interface is user-friendly and fast, but keep in mind that the installation process may take a while. Once installed, simply connect your phone to the PC and close any other Android management software for a straightforward recovery.
The Good:
Quick data recovery.
Preserves message content.
Comprehensive backup and recovery solution.
The Bad:
Outdated and complex interface.
Limited after-sales service.
No Mac compatibility.
Pricing: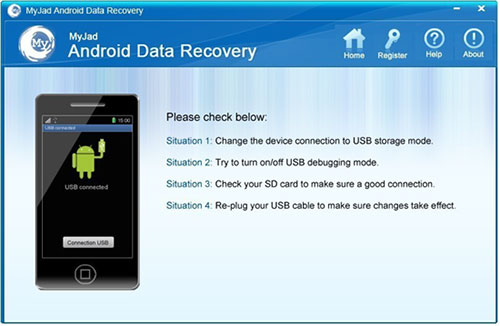 Top 8: DroidKit
Basics:
Being a comprehensive Android toolkit, DroidKit is designed to assist users in various aspects of device management, optimization, and data recovery. While it offers a wide range of features, including message recovery, its specific capabilities for it are not available in the information provided. Yet, this SMS recovery app's features may vary based on the version or edition.
The Good:
Extensive recovery of 31 file types from internal storage.
Beyond data recovery, it also provides the ability to fix certain Android problems.
A comprehensive toolkit to help you optimize your Android mobile phone.
The Bad:
Separate and distinct functions.
Some of its features, it is claimed, may be exaggerated.
Pricing: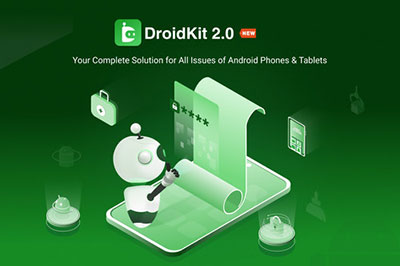 Top 9: Jihosoft Android Data Recovery
Basics:
With a focus on message recovery, Jihosoft Android Data Recovery claims to be a trusted solution for SMS data loss. Ranking one of the best apps to see deleted text messages, it enjoys a high success rate in recovering different types of messages that were accidentally deleted. Compatible with popular Android brands, it provides reliable SMS recovery assistance to those facing such moments of panic in their daily lives.
The Good:
Enhanced data recovery with a high success rate.
User-friendly and effective SMS recovery.
Responsive technical support.
The Bad:
Risk of data loss.
The upgraded version costs extra.
Pricing:
$49.95 (One-time payment).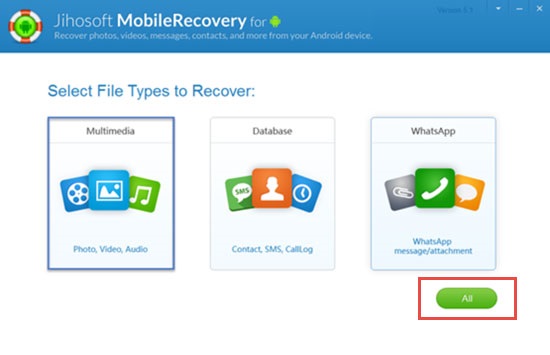 Top 10: GT Recovery
Basics:
GT Recovery is a valuable addition to the list of top Android SMS recovery apps. This is Android SMS recovery freeware, capable of retrieving a wide range of data, including messages, videos, contacts, Facebook Messenger, WhatsApp history, and more. With its latest update, GT Recovery now supports the recovery of over 13 categories of data, even from different types of drivers such as FAT, EXT3, and EXT4.
The Good:
No special knowledge is required.
Free and paid versions.
Extensive recovery options for Windows.
The Bad:
Limited features for non-rooted phones.
Occasional bugginess.
Extensive permissions requirements.
Pricing:
Start at $13.66 per user.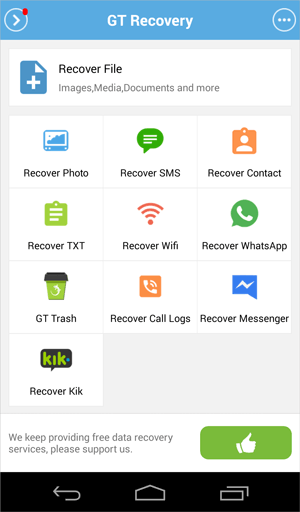 Wrap-up
Overall, these powerful tools offer a lifeline, enabling users to easily retrieve their lost messages and regain peace of mind. Here, it's advisable to carefully evaluate the software and consider the reviews before making a decision. To maximize the chances of successful message recovery, you're recommended to initiate the recovery as soon as possible after the data loss occurs and to follow the software's on-screen directions carefully.
Related Articles:
MobiKin Doctor for Android 4.2.55 Full Crack - All You Want to Know [Latest]
7 iMessage Recovery Apps/Software to Recover Texts with Ease
Top 10 Android SMS Managers Help You Manage Android Messages Easily
8 Best Screen Share Apps to Share Screen or Control Your Device Remotely
Top 10 Android Rooting Software & Apps [with/without Computer]