5 Methods to Factory Reset iPad without Apple ID Password [2023]
Being locked out of your iPad device can be a frustrating experience. Typically, doing a factory data reset to unlock the disabled iPad can help you start anew. However, if you cannot provide the Apple ID credentials for various reasons, such as forgetting the password or getting a second-hand device, you may wonder how to factory reset iPad without Apple ID password. OK, in this guide, we will explore the 5 most viable methods to reset your device without the iCloud credentials, allowing you to regain access to your device and start using it again.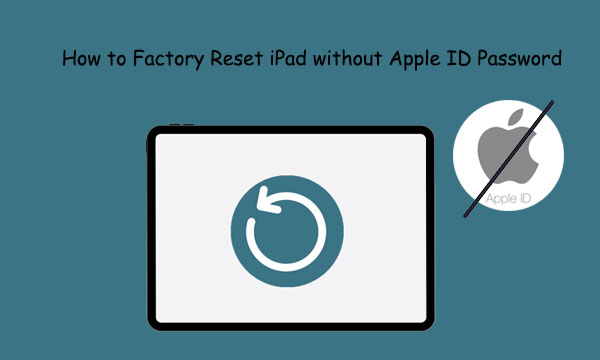 Part 1: Hot Tips Before & After iPad Factory Reset
* Before Factory Reset:
Back up your iPad data: Ensure you have backed up all important data to a computer or cloud storage service like iCloud. (Is the iPad not backing up?)
Turn off "Find My": This will make it easier to reset your device and avoid any issues.
Remove your SIM card: If your iPad has a SIM card, remove it before resetting it to ensure your personal information is not accidentally deleted.
Disable Activation Lock: This is an anti-theft feature that prevents unauthorized access to your iPad.
* After Factory Reset:
Set up your device: Follow the on-screen instructions to configure your iPad, including your Wi-Fi network, language, and region.
Restore your backup: This will restore all your contacts, photos, videos, documents, and other files.
Update your iPad: This will ensure your device has the latest security updates and features.
Reinstall your apps: You can download these apps from the App Store.
You May Also Like:
Part 2: How to Factory Reset iPad without Apple ID Password via iOS Unlock (100% Work)
iOS Unlock is a powerful tool that can reset an iPad without needing an Apple ID or password. It restores the device to factory settings and can bypass almost any lock on an iOS device. The software is easy to use and provides a quick and convenient solution compared to other methods that require prerequisites. With this utility, anyone can start anew on their iDevice and create a new journey.
What makes iOS Unlock so extraordinary?
Factory reset iPad without Apple ID password.
Remove Apple ID without tech knowledge.
Bypass a broad range of screen locks, including 4-digit and 6-digit passcodes, Face IDs, Touch IDs, and screen restrictions.
Unlock iCloud activation locks effortlessly.
Deftly bypass SIM locks and iTunes backup passwords.
Remove the MDM profile from iPad without losing data.
Work well with a whole range of iOS devices, including iPad Pro, iPad mini, iPad Air, iPad 4, iPad 3, iPad 2, iPhone, iPod touch, etc.
It won't divulge your privacy.
How to factory reset iPad without Apple ID using iOS Unlock?
Step 1. Connect your iPad to your computer and launch the iOS Unlock software. Select "Screen Unlock" from the welcome screen.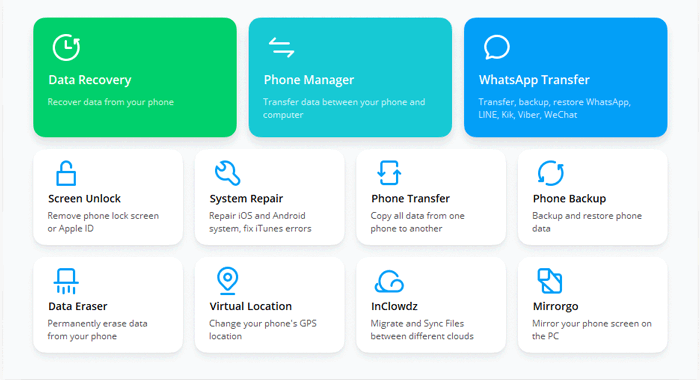 Step 2. Next, choose "Remove Apple ID".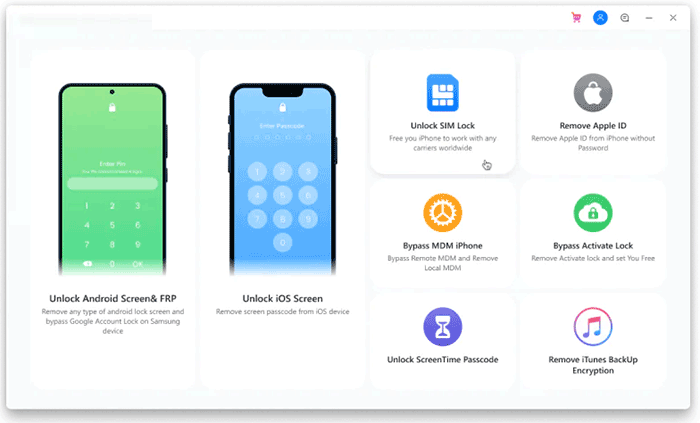 Step 3. You may need to allow your computer to access your iPad by tapping "Trust" on the "Trust This Computer" screen that appears.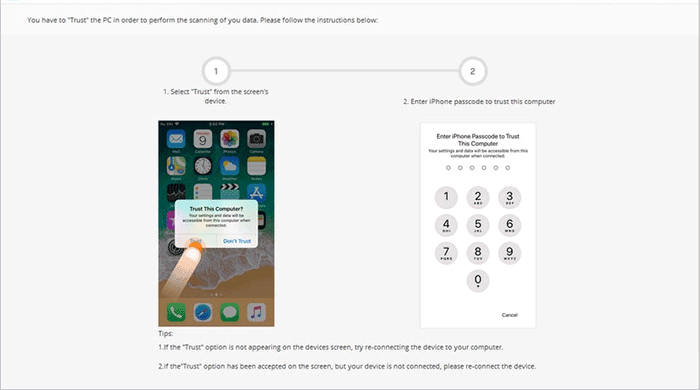 Step 4. Please note that unlocking your Apple ID will erase your iPad. Enter "000000" in the blank box and click "Unlock".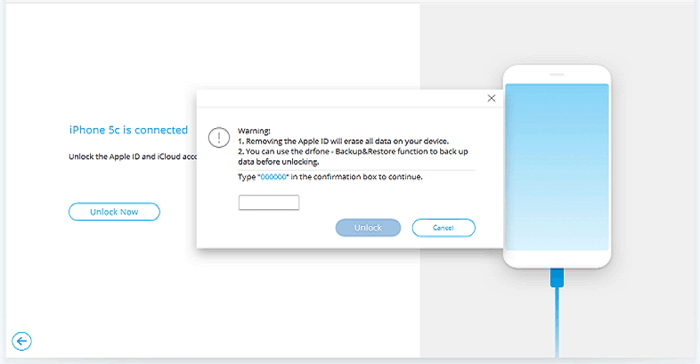 Step 5. Once the unlocking process is complete, you will be prompted to reset your iPad. Go to "Settings" > "General" > "Reset" > "Reset All Settings" and enter your passcode to confirm.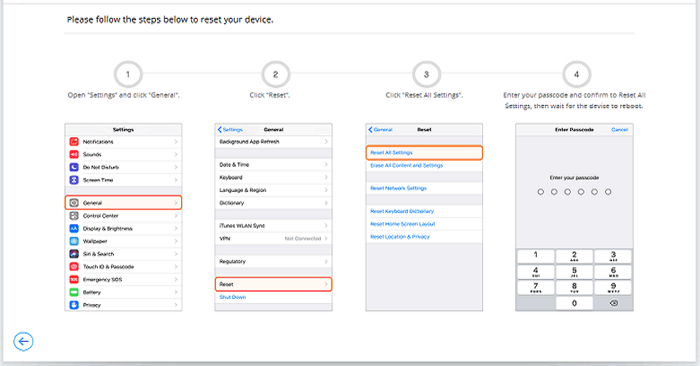 Step 6. After resetting your iPad, the software will automatically complete the Apple ID unlocking process.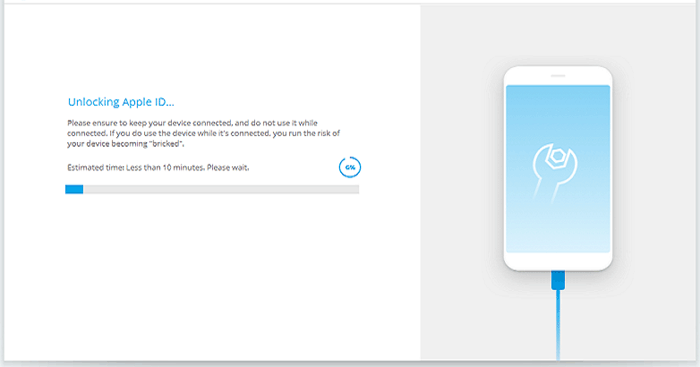 Step 7. When the process is finished, the software will notify you that the Apple ID on your iPad has been successfully unlocked. You can then disconnect your device from the computer.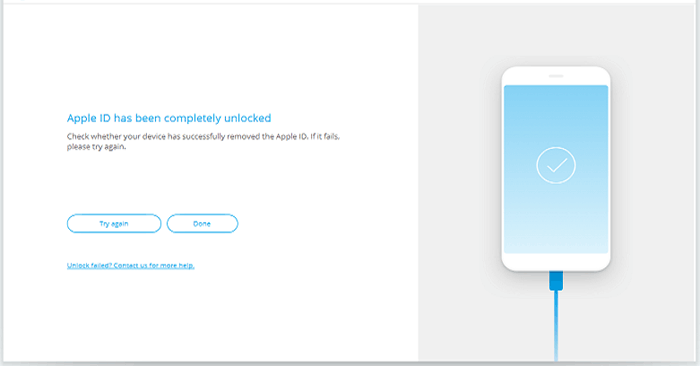 Part 3: How to Reset iPad without Apple ID Password No Computer via Settings
The Settings app lets you customize various aspects of your iPad, such as volume levels, screen brightness, language settings, and more. Additionally, it includes a reset option, allowing you to restore your iPad to its default settings.
How to reset iPad to factory settings without Apple ID from Settings?
Access iPad "Settings", select "General", and choose "Reset".
Tap on "Erase All Content and Settings".

Enter the iPad's passcode, and the device will reset to factory settings.
After the reset, you can associate the device with any Apple ID.
Check If You Need:
Part 4: How to Factory Reset iPad without Apple ID Password with iCloud
Before resetting iPad without an Apple ID password, enable "Find My" and use iCloud. It works for screen passcode too. This is an Apple feature that helps locate lost iOS devices. It works on any iOS device as long as they meet the requirements: logged in to iCloud and connected to the Internet.
How to bypass iPad passcode without Apple ID via iCloud?
Ensure you are logged into your iCloud account on another device (Not limited to iOS).
Then, navigate to the Find My page and select "My Devices" at the top of the screen.
From there, choose "All Devices" to view a list of devices connected to your iCloud account.
Locate the iPad you wish to reset and select it.
Finally, click "Erase iPad" and patiently wait for the process to complete.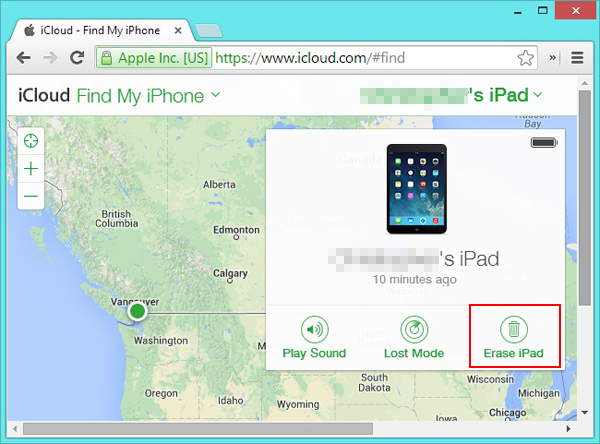 Part 5: How to Erase iPad without Apple ID Password via iTunes
To factory reset your iPad without an Apple ID and password or "Find My" turned on, use iTunes to get your iDevice into recovery mode. Before resetting your device, please back up important content. You only need a USB cable, a computer, and an Internet connection. Plus, this tool can also restore your iPad to a specific point in time, so you may not lose all data.
How to factory reset iPad Pro/Air/mini/4/3/2 without Apple ID password using iTunes?
Open iTunes on your Windows computer or the Finder app if you are using a Mac.
Next, connect your device to your computer using a USB cable.
Then, press and hold both the "Home" and "Top" (or "Side") buttons simultaneously to initiate the recovery mode on your iPad.
Once your iPad is in recovery mode, your computer will prompt you to either update or restore it.
Click on the "Restore" button to reset your Pad back to its factory settings. (iPad stuck in recovery mode?)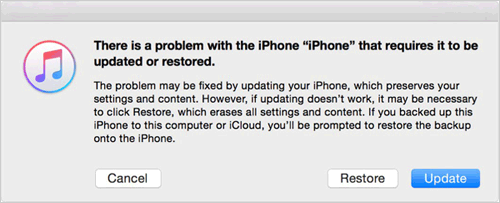 Part 6: How to Wipe an iPad without Apple ID Passcode from iforgot.apple.com
The last resort is to use Apple's method. If you have forgotten the iCloud account, use "My Apple ID" to recover or change the passcode by answering security questions or getting an email. This also helps in resetting your iPad. Learn how to restore iPad without iTunes or passcode from iforgot.apple.com:
Visit iforgot.apple.com from a browser.
Start by clicking the "Forgot Apple ID or password?" link on the login page.
If you cannot recall your Apple ID, you may search for it in various locations, including your iPad's iCloud account, iTunes & App Store, and other locations.
Select either "Answer Security Questions" or "Get an Email" to reset your password.
Once down, you can use your new Apple ID and password to access your linked iOS devices.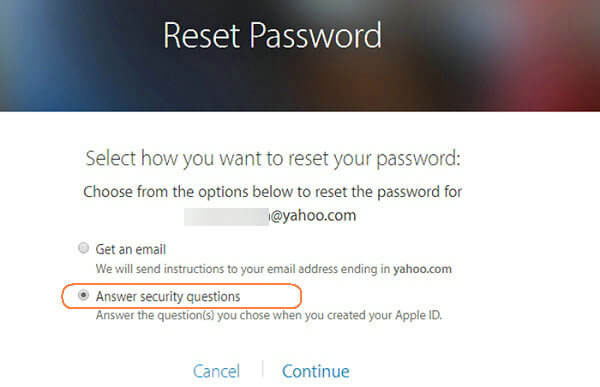 FAQs on Factory Reset on iPad
Q1: How to eliminate someone else's Apple ID
While it may not be a straightforward process to remove an Apple ID, there are a few options available to you. One common method is to utilize iCloud for this purpose. Alternatively, you can opt for a more convenient approach by using specialized iOS unlocking software like iOS Unlock, as mentioned above.
Q2: How can I turn "Find My" off if I forget my password
Anyway, it's important to keep your password secure and make sure you remember it. If you forgot the passcode, Apple might require proof of ownership before they can help you. This might include a receipt, the original packaging, or any other documentation that proves the device belongs to you.
Q3: How to bypass an iPad locked to its owner
If you are the rightful owner of the iPad but have forgotten the passcode, you may be able to reset it through Apple's official methods, such as using iCloud or iTunes. Assuming you have purchased a used iPad locked to its previous owner, you may need to contact the previous owner to have them unlock the device or contact Apple for assistance.
Round Off
While there are several ways to factory reset iPad without Apple ID password, it isn't easy to guarantee their safety. Therefore, we have only provided information on what we consider to be the most secure and effective method - using iOS Unlock, at the very beginning. Again, resetting your iPad will erase all of its content, including contacts, photos, videos, and more. Thus, please be sure to back up your iPad before doing so.
Related Articles:
How to Bypass iPad Security Lockout? 5 Methods Most People Don't Know
[Full Guide] How to Factory Reset Android Phone & Tablet?
iPad Remote Control: How to Control iPad Remotely from iPad/iPhone/PC/Mac?
How to Print Calendar from iPad Pro/Air/mini/4/3/2 in 6 Ways?
How to Fix iPad Stuck in Headphone Mode? 13 Useful Ways You'd Better Know