How to Bypass iPad Security Lockout? 5 Methods Most People Don't Know
Apple iPads have become an essential part of our daily lives, but with increased use comes increased security concerns. One such issue is the iPad password being forgotten. For instance, you enter the incorrect passcodes too many times, then iPad says security lockout on its screen. This can be frustrating and stressful, especially if you have important data on your device.
Luckily, there are ways to bypass the iPad security lockout. In this guide, we shall explore 5 proven ways to lightly reset iPad without a password. Let's get to the point now.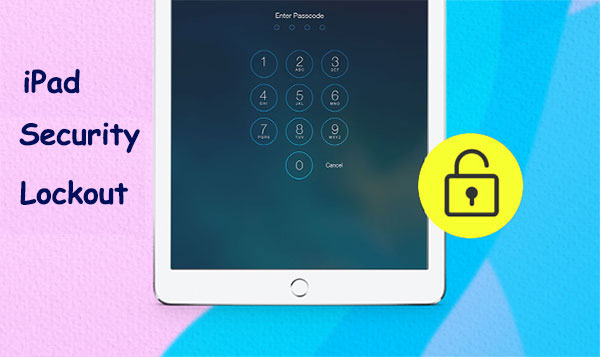 Part 1: What Does Security Lockout Mean on iPad?
Typically, a security lockout on an iPad refers to a "Passcode Lock", which is a feature that requires users to enter a passcode to unlock an iPad device. This feature is designed to prevent unauthorized access to the iPad and protect the user's personal data and info.
If the user enters the wrong passcode several times in a row, the device will enter a security lockout mode to prevent further attempts. Assuming you find yourself locked out of your iPad due to failed passcode attempts, you have to wait for the lockout period to expire or follow the appropriate steps to reset your passcode before regaining access to your iPad. In the face of security lockout on iPad, how to unlock it? Keep reading to get the 5 effective methods.
Click to Know:
Part 2: How to Fix iPad Security Lockout with 4 Quick Methods
Method 1: Erase Your iPad Directly (iPadOS 15 & Newer)
To proceed with iPad security lockout bypass on the Lock Screen, you need to ensure that your device is running iOS 15.2 or iPadOS 15.2 or later, and it must be connected to a Wi-Fi or cellular network. Again, you must have access to your Apple ID and password, which you used to sign in with Apple on your iPad Pro/Air/mini/4/3/2.
If you attempt to restart your iPad to exit the Security Lockout on the Lock Screen, your device will disconnect from the Wi-Fi network, and you won't be able to reconnect until after unlocking your device. In this scenario, the "Erase iPad" option will not be available on the screen.
How to unlock the security lock on iPad with iPadOS 15 or up without a computer:
If you are locked out of your iPad due to a wrong passcode, force it into a "Security Lockout" screen by continuously entering the wrong passcode.
Some iPads may display an "iPad Unavailable; try again" message instead, but it does not affect the procedure.
Once you reach the "Security Lockout" screen, tap the "Erase iPad" button.

This will bring up the "Erase All Content & Settings" screen, where you must confirm the erasure by tapping "Erase iPad" again.
A warning message will appear, informing you that erasing the iPad will remove the passcode and delete all data.
If you wish to proceed, enter your Apple ID password to sign out of your iCloud account and allow the device to be completely erased.
Once the erasure process is complete, wait for the iPad to restart. You can then set up your device again by following the on-screen instructions.
Method 2: Reset iPad with Find My Feature
What if you come across an iPad security lockout but are unable to press "Home" to unlock it? Assuming your device is showing the message "iPad unavailable" (How to fix iPhone unavailable?), you should first check if your iPad meets the following requirements:
You had previously enabled the "Find My iPad" feature on it before it was locked out.
Ensure that your iPad is currently connected to the Internet.
Then, follow the drill below to reset your iPad by restoring it to its factory settings using the Find My feature:
Log in to iCloud.com on a web browser from another device.
Choose "Find iPad" and then select the locked iPad from the "All Devices" menu.
Finally, click on "Erase iPad" to reset your device.

After the device is erased, you can set it up again and create a new password to start using it.
Alternatively, use another iOS device that is signed in with the same Apple ID as your iPad and start the Find My app; then choose your iPad from the list of devices that may show as unavailable; lastly, select "Erase This Device" to initiate the security lockout erasure.
Method 3: Reset iPad with iTunes
Prior to proceeding, ensure you have created a backup of your device with iPad backup software since all data will be lost once the job is executed and you have trusted your iPad on your computer. After that, let's see how to unlock iPad security lock using iTunes:
Connect your iPad to a computer using a USB cable and run iTunes.
On the left-hand side of the screen, go to the "Summary" tab.
Subsequently, click the "Restore iPad..." button.

You will receive a prompt seeking confirmation for the factory reset.
If you are sure that you want to proceed with the reset, select "Restore".
Learn More:
Method 4: Restore the Locked iPad Using Recovery Mode
You will need to first put it into Recovery mode since the lockout iPad won't be detected by iTunes. Then if the resetting job takes longer than 15 minutes, you can repeat the procedure. Know how to bypass security lockout on iPad using iTunes:
Connect your iPad to your computer via USB and launch iTunes.
Put your iPad into Recovery mode: (Case 1: If your iPad doesn't have a "Home" button, press and hold the "Top" button along with the "Volume Up" or "Volume Down" button until the slider to power off appears. Then, turn off your iPad by dragging the slider and holding down the "Top" button until the Recovery mode screen appears. Case 2: If your iPad has a "Home" button, turn it off by holding down the "Side" button and dragging the power off slider. Then, hold down the "Home:" button until the Recovery mode screen appears.)

Once your device is detected, click on the "Summary" option and select the "Restore iPad" option.
Choose the "Restore iPad" option again and wait for the restore to complete.
Set up your iPad eventually. (iPad stuck in recovery mode?)
Part 3: How to Unlock iPad Security Lock Professionally
For iPad owners in need of a simple and efficient solution to restore their devices without Apple ID passwords or iTunes, iOS Unlock is a reliable and professional product. This tool is designed specifically for iDevices, favored by millions of Apple users. It can effectively remove various types of locks without preconditions in just a few minutes. But please note that it would wipe out your iPad data after unlocking. So, it's better to run a backup of your iPad beforehand.
What makes iOS Unlock so impressive?
Quick unlock iPad security lockout.
Able to handle different types of screen locks such as digital passwords, Face IDs, Touch IDs, and screen restrictions.
Remove SIM locks in seconds.
Directly unlock the iCloud account and iCloud activation lock, eliminating the need for a password or phone number.
Safely bypass remote control/MDM on iDevice without compromising data integrity.
Eradicate encryption protection on iTunes backup.
Compatible with a wide range of iOS devices, including iPad Pro, iPad Air, iPad mini, iPad 4, iPad 3, iPad 2, iPhone, iPod touch, etc.
It won't let out your privacy.
How to unlock security lockout on iPad with iOS Unlock?
Step 1. Install and open iOS Unlock on your computer. From the initial interface, choose "Screen Unlock".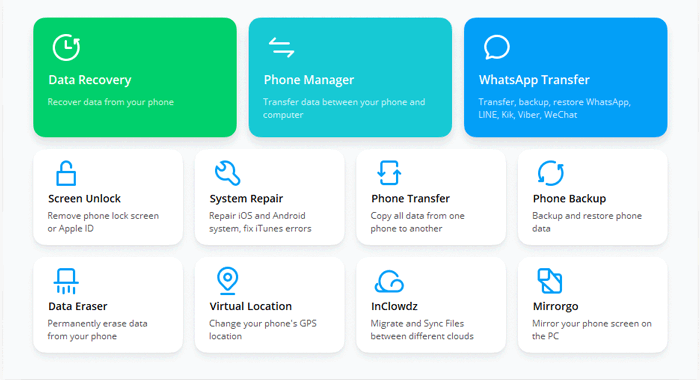 Step 2. Connect your iPad to the computer via USB and select "Unlock iOS Screen" from the incoming window.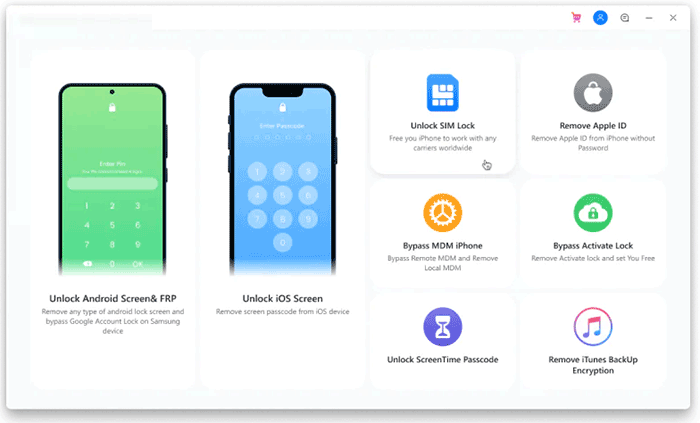 Step 3. Follow the on-screen instructions to put your iPad into recovery mode with the appropriate key combinations as below.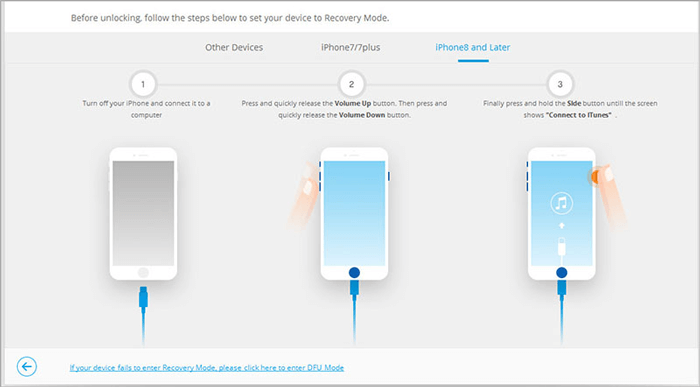 Step 4. Once your device is in recovery mode, the tool will identify your iPad, and you will need to confirm your device information. Then click "Download" to download the firmware package needed to remove the passcode.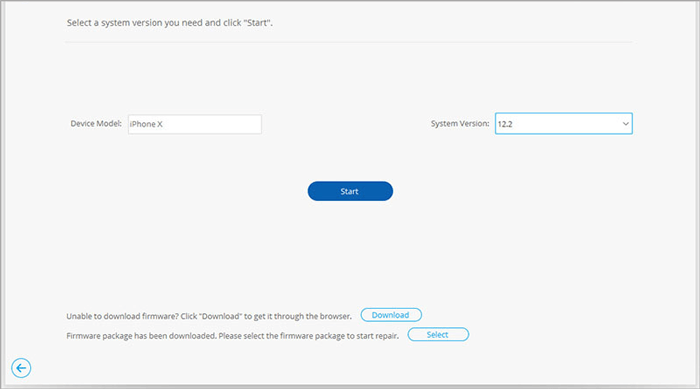 Step 5. After the firmware has been downloaded, press "Unlock Now" to bypass the iPad security lockout lock. Wait for a few minutes, and your iPad lock screen passcode will be successfully removed.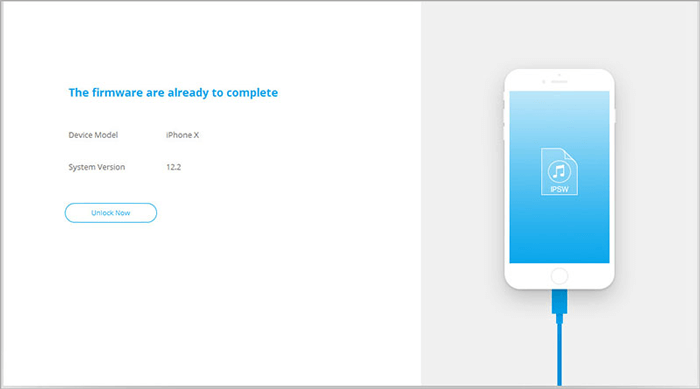 FAQs on iPad Security Lockout Bypass
Q1: Can I unlock my iPad without wiping out the device?
No! If you have forgotten your iPad passcode, the only method to unlock it and bypass the Security Lockout screen is to restore the Pad to its factory settings. However, you can retrieve your data from a previous backup.
Q2: How long will Security Lockout last on iPad?
After multiple wrong attempts to enter the correct passcode on your iPad, you will encounter the "iPad Unavailable" or "Security Lockout" screen. Initially, you will be prompted to try again in one minute, but after 5 incorrect attempts, the lockout period will increase to five, fifteen, and eventually longer intervals.
Q3: Can Apple fix the security lockout?
Often, you can contact Apple if you are the original owner. It can unlock the lockout on your iPad if provided with the required paperwork, including the purchase receipt with the serial number on it.
Final Words
If your iPad is running iPadOS 15.2 or newer, and you know the Apple ID credentials, you can bypass the iPad security lockout directly.
Ensure you have turned on Find My iPad on your device before using this feature for iPad security lockout bypass.
iTunes could be used to easily restore your iPad and bypass the security lockout if you trusted your computer on the locked device.
To unlock an iPad without a password, you can leverage the recovery mode. But it is a bit tricky; let's say you might bump into "iPad stuck in recovery mode".
iOS Unlock is almost a perfect solution because you hardly have to walk an extra mile before you can unlock any Apple locks, including the iPad security lockout.
Related Articles:
6 Creative Ways to Connect iPad to Computer Instantly [2023 Latest]
How to Back Up iPad to External Drive without Effort? [4 Ways Included]
Great Tips to Erase iPad to Sell [Tip 1 Is the Most Advisable]
7 Practical Tips to Change Weather Widget Location on iPad Air/Pro/mini/4/3/2
How to Fix iPad Stuck in Headphone Mode? 13 Useful Ways You'd Better Know
3 Easy Methods to Remove MDM from iPad with/without Computer or Password