Any Ways to Add Music to Google Pixel? 4 Good Approaches for You
Compared with listening to songs on a computer or the music broadcast by radio, enjoying wonderful melody on cellphones in our leisure time is the mainstream of the age for almost all of us. Well, if you are a Google Pixel user, you probably want to transfer songs to Google Pixel when you have no music on your device during your hiking, jogging, cycling, etc.
OK, here comes a question - how to add music to Google Pixel without effort? In this passage, we will introduce four practical ways to help you smooth the transfer.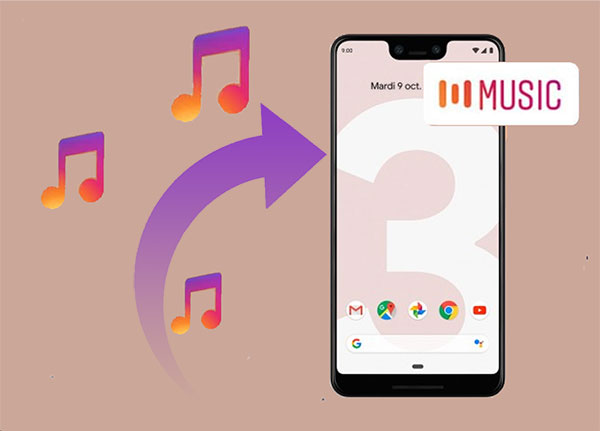 Method 1: How to Put Music on Pixel by Copy & Paste
This is the simplest method available to put music on Pixel by copy & paste. But only DRM-free or unprotected music can be transferred with it. If you are using a Macintosh computer, additional software is required to transfer the songs. And after the migration, you can choose to make Android/Pixel music backups whenever you want.
How to put music on Google Pixel 4(a)(XL)/3(a)/2(a)/1 by copy & paste?
Connect your Google Pixel to your computer via a USB cable.
In the notification bar of your device, confirm the authorization to transfer files.
On your computer, go to "This Computer".
In the tab of your Google Pixel, create a folder where you will put the music you want to transfer.
Next, go to the folder where the songs are saved on the computer.
Copy and paste the folder to perform the transfer.

Wait for the transfer time, which might be longer or shorter depending on the size or the number of the files.
Check that the music is visible in the destination folder.
Read Also:
Method 2: How to Add Music to Google Pixel in One Click
Well, any ideas on how to put music on Pixel from a computer easily and flexibly? There is no doubt that most people would prefer to use specialized tools rather than doing it with traditional clunky methods. In that sense, MobiKin Assistant for Android (Win and Mac), the state-of-the-art software, could be one of the great programs you wish to take into account.
Core features of MobiKin Assistant for Android:
Add music to Google Pixel from a PC/Mac seamlessly and vice versa.
Back up and restore Android phones in one click.
Copy such data as music, contacts, call logs, text messages, apps, photos, videos, movies, books, etc.
Manage your Android phone on a computer directly.
Easy preview, trouble-free selection, and quick transfer.
Get on well with various iOS devices, including Google Pixel 4(a)(XL)/3(a)/2(a)/1, AMID 971R, Aurora II, BEAT2, CINK, GT, GT I9220, I9000, GT I9000B, GT I9100, SWT 7220, SWT GT 7220, Symphony W10, T959, U1, ViewPad 10e. etc.
It won't disclose your privacy.
How to transfer music from PC to Pixel with Assistant for Android?
Step 1. Launch Assistant for Android
Connect your Google Pixel phone to your computer with a USB cable and run the software on the computer. Here you need to enable USB debugging on the phone to let the program detect the Pixel successfully.
Step 2. Go to the "Music" tab
Once the device is detected, the specific info about it will be listed on the interface. You can then tap on the "Music" folder in the left panel.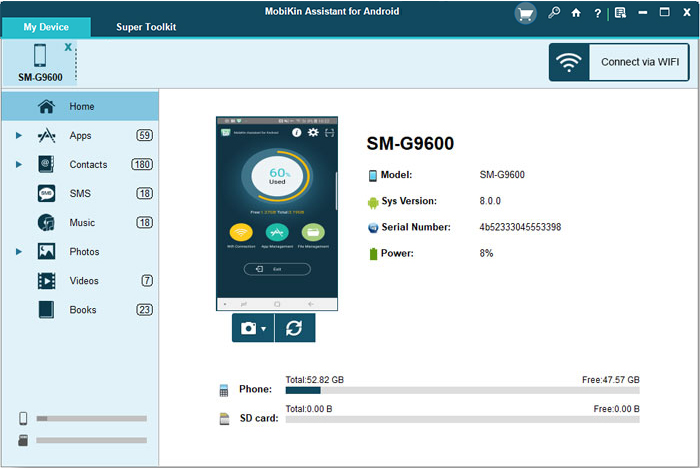 Step 3. Add music to Google Pixel
Click on "New" in the right column and select your wanted songs from this computer. Finally, tap "Open" to start transferring music from PC to Google Pixel.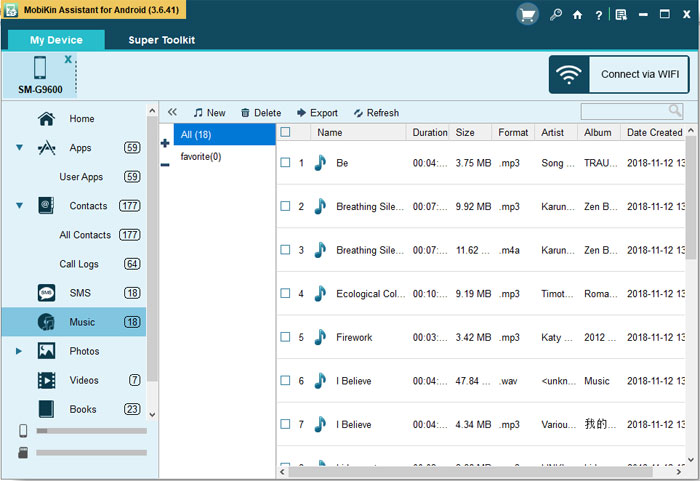 Video guide on how to transfer music from computer to Android phone:
Method 3: How to Transfer Music to Pixel with Google Play Music
It is possible to transfer music via Google Play Music as well. (How to fix Google Play Music issues?) This tool provides cloud storage for over 50,000 songs for your desktop and cellphone. The most important thing is that it's compatible with iTunes. In doing so, you can enjoy your iTunes music without wasting space on the Pixel phone.
How to download music to Google Pixel with Google Play Music?
Go to play.google.com and log in to your Google account.
Choose "Upload music" at the left panel from the browser window.
Click the option highlighting "Download Music Manager".

Install the program and launch it.
During setup, there'll be an option to "Upload songs" to Google Play.
Select "iTunes" and finish the initial setup.
Sit back and let the tool upload all your songs from iTunes to Google Play Music.
Further Reading:
Method 4: How to Transfer Music to Google Pixel over Bluetooth
If you don't have an original USB cable or you prefer to keep the use of Pixel rather than leaving it plugged in during the task, it is possible to do the same over Bluetooth. But note that putting music on your Google Pixel with a wireless connection like Bluetooth takes longer.
How to transfer music from computer to Pixel by Bluetooth?
Click the search bar in Windows and search for "Bluetooth".
Touch the first option to go to Bluetooth Settings.
Click on "ON" and also enable Bluetooth on your Pixel phone.
Make sure you have enabled the searching mode on Pixel.
Once your device is shown on Windows, click it and hit "Pair", as shown in the screenshot below.

Now, it will display a code on your Pixel phone and Windows computer; click "Yes" on both to confirm the connection.
Right-click on the music track you want to send to Pixel and select "Send" > "Bluetooth Devices".
Lastly, select the Bluetooth device and press "Next".
Be sure to accept the incoming music file on your Pixel phone.
Words in the End
Would you like to add music to Google Pixel without trouble? Can you preview music files with concise categories and easy selection before transfer? Do you want to organize your Google Pixel data on your PC/Mac like a pro? If the above is compelling, MobiKin Assistant for Android is your only choice. Finally, any questions? Please let us know below.
Related Articles:
Essential Tutorial about Google Pixel Backup and Restore (Ins and Outs)
Can You Recover Deleted Text Messages on Google Pixel? Methods Are All Here!
Google Pixel Data Recovery: Recover Deleted Files on Google Pixel 4/3a/3 XL/2
How to Transfer Data from Samsung to Google Pixel [Practical Guide]
Should I Switch from iPhone to Google Pixel? Do This in an Easy Manner
3 Easy Ways to Transfer Music from CD to iPhone 13/12/11/Xs/XR/8/7