Unlock iPhone Free with IMEI Number/Carrier/Unlocking Software
Do you plan to travel or study abroad? You may need to temporarily switch to a new carrier network. Or, if you are not satisfied with your current network provider, using another one permanently can be your decent choice. However, some SIM cards are carrier-locked, and an efficient unlock service is of great need. So, how to network unlock iPhone free may grab your attention.
Well, this post aims to tell you how to unlock the iPhone carrier for free. In addition to the methods with the simple steps and pics, you'll learn about some online services as well.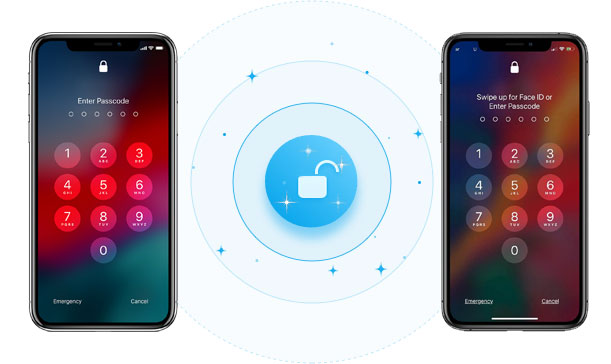 Part 1: How to Unlock iPhone Free with IMEI Number
Is it possible to bypass a carrier-locked iPhone without Apple IMEI unlock software? Yes. Before that, please check some essential preparations below:
Take down the person's name under whom your iPhone 13/12/11/X/8 was registered.
Note down the account, phone number, and IMEI number. (How to find IMEI on iPhone?)

Respond to the security questions you ever set.
Provide evidence of service when needed.
Note: Make sure you are the iPhone's original owner. Next, you need to wait about 30 days before you can associate your iPhone with a new SIM provider.
How to unlock your iPhone carrier for free with an IMEI number?
Contact the SIM card provider: Here are some main carriers' phone numbers - Sprint IMEI unlock: 888-211-4727; T-Mobile IMEI unlock: 1-800-866-2453; At&t IMEI unlock: 800-331-0500; Verizon IMEI unlock: 800-922-0204.
Check if the iPhone is blacklisted: Find your IMEI number as above > contact your carrier with the number to verify > check online: IMEI Pro (FREE) or IMEI 24 (FREE). Assuming it is blacklisted, please resort to a professional program in the next section.
If the locked iPhone is not on that list, please complete the unlocking of the phone according to the requirements of the carrier. And finally, you can use a SIM card from another SIM provider.
You May Be Wondering:
Part 2: How to Unlock iPhone iCloud Activation Lock without IMEI/Carrier
If you get a used iPhone, do you want to take full control of it without knowing the Apple ID credentials? It is possible to achieve all this as long as you unlock the iCloud Activation Lock. Then, we will know about iOS Unlock, the best service to unlock iPhone. The most exciting thing about it is that it helps you unlock various iPhone locks without entering any information.
iOS Unlock bears the features as follows:
Unlock iCloud activation lock for iPhone/iPad with no restrictions.
Remove Apple ID even if Find My iPhone is turned on.
Trouble-free to get rid of iOS lock screens, including 6-digit Passcode, 4-digit Passcode, Touch ID, and Face ID.
Unlock MDM and Screen Time passcodes with zero data loss.
Compatible with both Windows and Mac computers.
Work for almost all iOS devices, covering iPhone 14/13/13 Pro (Max)/13 mini/12/12 Pro (Max)/12 mini, iPhone 11/11 Pro/11 Pro Max, iPhone X/XR/Xs/Xs Max, iPhone 8/8 Plus, iPhone 7/7 Plus, iPhone 6/6S/6 Plus, iPod touch, iPad, etc.
It won't interfere with your privacy.
iOS Unlock free download:
How to unlock iPhone iCloud Activation Lock with iOS Unlock?
Step 1. Install and open iOS Unlock after getting it downloaded on a computer. Then you'll see the "Screen Unlock" option; just click it.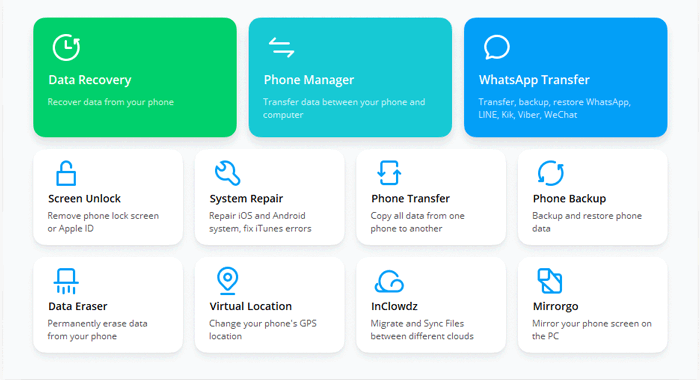 Step 2. Tap on "Unlock Apple ID".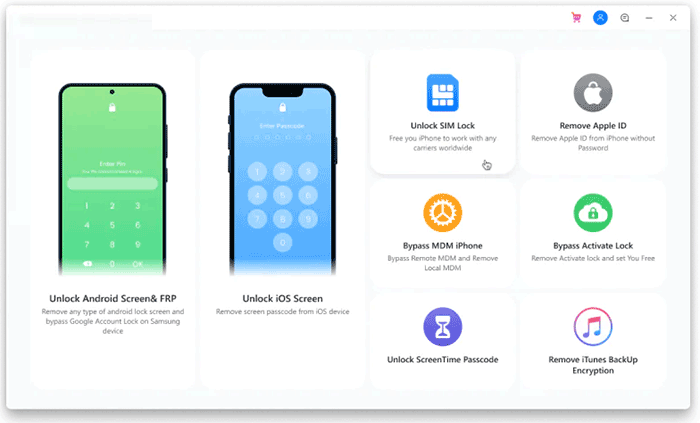 Step 3. Choose "Remove Active Lock".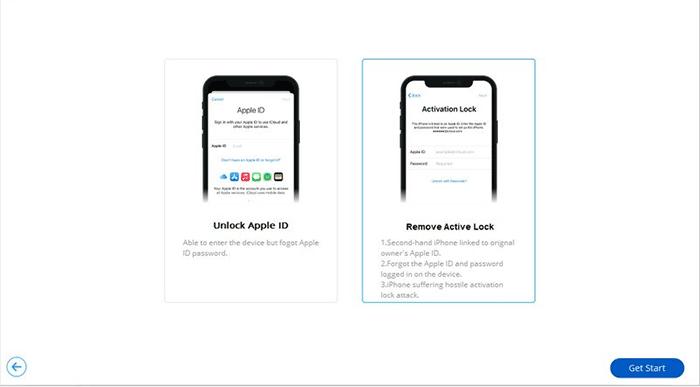 Step 4. Press the "JailBreak Guide" button to jailbreak your iPhone securely.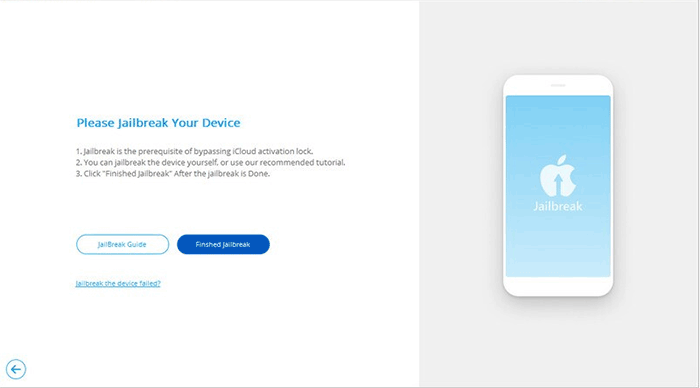 Step 5. Once done, a message will come out, from which you are required to check the box to agree with the terms before tapping "Next".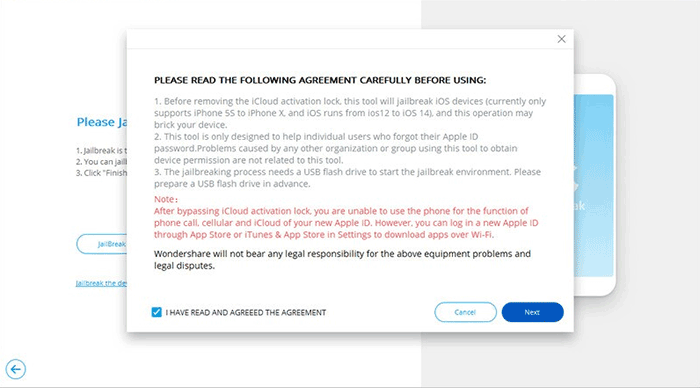 Step 6. Make sure your iPhone information is correct and hit "Start Unlock".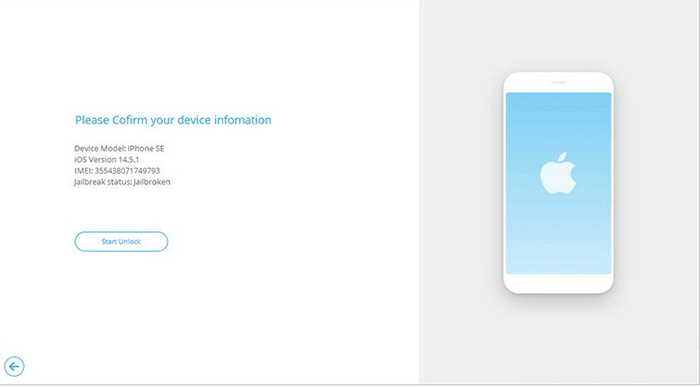 Step 7. This program will initiate iCloud activation lock removal at once; please wait until the end of the process.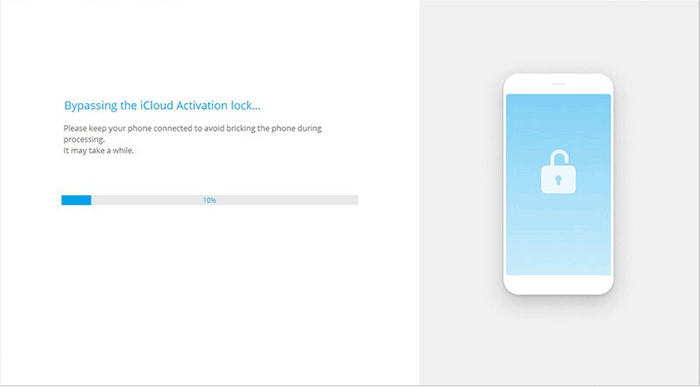 Check If You Need:
Part 3: Other Free/Paid iPhone Unlock Services
1. Official iPhone Unlock
Developed by one of the best UK-based companies to unlock iPhone SIM locks, Official iPhone Unlock, a free & paid iPhone unlocking software, works for Apple users around the world. This service can properly handle devices with various iOS versions and all modem firmware. During unlocking, you can update your iPhone automatically. And after that, it'll keep the warranty valid.

2. Cell Unlocker
Would you like to completely unlock your phone to save on roaming charges wherever you go? Cell Unlocker can provide you with a full unlocking while setting your SIM card free. To carry out tasks with an iPhone unlocker (free search), you must submit your IMEI and iPhone details without a credit card before getting access to your device using iTunes. Further, it can expertly complete Android lock removal.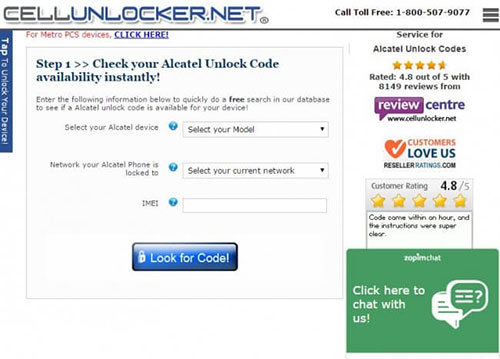 3. UnlockBoot
Compatible with T-Mobile, AT&T, Sprint, Xfinity, and Verizon networks, UnlockBoot gets along well with mainstream iOS and Android phones. It imbibes 33 technology products/services, including Google Analytics, jQuery, and HTML5. Besides, it serves as a prominent IMEI Checker, allowing its users to permanently unlock the iPhone carrier, aside from being a great Samsung/Android FRP bypass tool.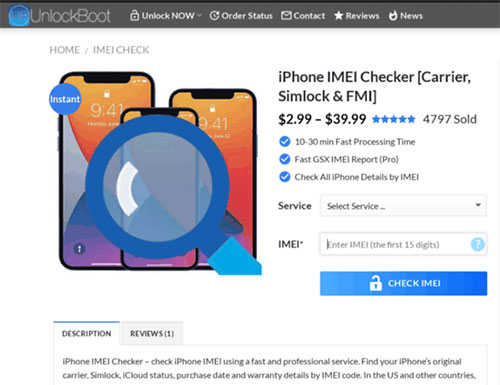 4. Global Unlock
Global Unlock is a user-friendly tool for repairing or unlocking iPhone devices. It facilitates you to unlock your iPhone online for free with three easy steps. When you are asked to provide your iPhone info, you'll need to share the website with others on social media. And after that, you'll get a message on your Email where you'll know how to unlock your iPhone quickly.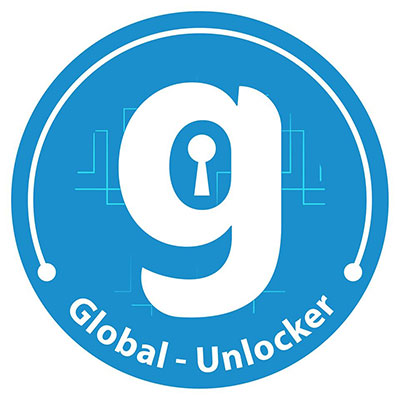 Part 4: How to Tell If Unlocking Works
When the carrier unlocking is in operation, you'll receive a message indicating that the lock has been removed. How can we verify whether the unlocking is successful if the message comes too late? Check out the steps below:
Switch off your iPhone > hold down the "Power"/"Power + Volume down" button.
Swipe your finger according to the directions.
Eject the SIM card holder with a paper clip or similar object.

Take the SIM card out of the holder and insert it into your new SIM.
Get the cardholder reinserted into the iPhone.
Call anyone to check whether the iPhone can connect smoothly to the new network.
In Summary
iPhone locked by carrier or network can be a real headache. But now you can do it with IMEI or online services, as described above. If you're not the original owner of your phone, the chances are that you have to unlock the iCloud activation lock or Apple ID as well. And that's where iOS Unlock comes in great handy. Finally, any questions? Feel free to communicate with us in the comments.
Related Articles:
How Much to Unlock iPhone? All You Want to Know about iPhone Unlock.
How to Back Up iPhone to Windows 10/11/8/7? [Way 1 Is the Quickest]
iPhone Stuck on Loading Screen? 7 Tested Ways to Fix It [2023 Latest]
How to Unlock iPhone XR without Passcode? 5 Methods You'd Better Know
[Fixed] How to Unlock Android Phone Password without Factory Reset?
How to Recover Data from Broken iPhone Easily? [4 Proven Ways]