How Much to Unlock iPhone? All You Want to Know about iPhone Unlock
You have many options from different network operators. Well, some may get an iPhone at a low price, in installments, and even with the monthly call fee refund. However, low price tags often mean long-term contracts, which may lock you into a provider, especially when you want to change the carrier. And if you buy a second-hand iDevice from a platform or other channels, it might also be SIM-locked. (iPhone SIM not supported?) And unlocking it could be a top priority.
Then, how much does it cost to unlock an iPhone with different carriers? Can we enjoy the unlocking service for free? OK, just go through this post for what you want.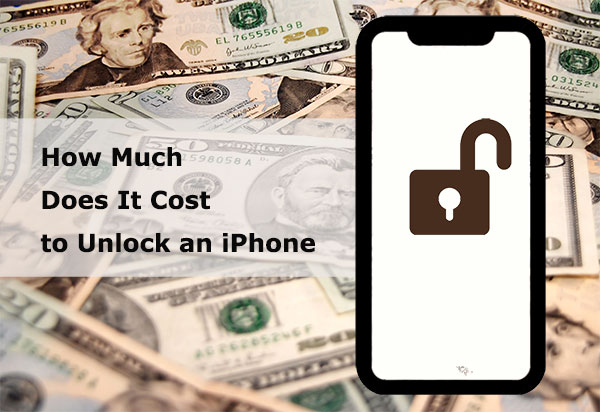 Part 1: What You Need to Know before Unlocking an iPhone
1. Rationales for Unlocking an iPhone
When you set the password on your iPhone, you "write" a piece of code in its software. If you can't access the phone through the correct authentication info, you need to correct the old code with another piece. At this time, switching to another provider may also be prohibited by the current one.
2. Is It Legal to Unlock an iPhone?
It can be the case if you buy an iPhone without subsidy and you fulfill the contract. While in other situations, such as installment payments, you may need to check with the operator before unlocking it.
3. Possible Risks of Long-term iPhone Contracts
Operators lock the iPhone and sell it to you at a low price to encourage you to sign long-term contracts with them. After that, if you try to withdraw from the contract, they may ask you for liquidated damages or even resort to court. A discounted iPhone may seem attractive, but you should weigh the pros and cons before making a commitment.
4. Is There a Free Way to Unlock an iPhone?
If the iPhone is eligible for lock removal, the carrier isn't be allowed to charge existing or previous customers for unlocking the device or additional fees. Otherwise, users need to pay a certain fee according to the scenarios.
Click to Know:
Part 2: How Much Does It Cost to Unlock an iPhone with Some Main Carriers
1. How Much Is It to Unlock an iPhone with AT&T
In terms of unlocking fees alone, AT&T is totally free. It allows you to have the best request method through the device unlocking form. If you have a business account with a two-year contract, you must wait 30 days to unlock it. And if you have an installment plan or regular agreement, the period is 60 days. At&T prepaid devices need to be activated for at least 6 months to unlock.
Requirements:
Another AT&T account can be used to activate your iPhone.
There are no outstanding financial balances for your AT&T-based iPhone.
Your iPhone isn't lost, replaced, or meddled with fraudulent activities.
Sixty days (at least) have passed with an activated contract.
Submit a request on AT&T here.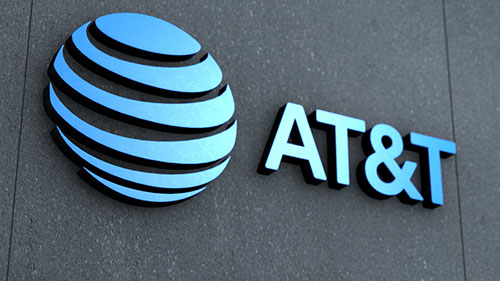 2. Cost to Unlock iPhone with Sprint
Although sprint USA and T-Mobile have been merged, you can still enjoy the service of zero-dollar unlocking. For devices with a SIM lock, they can be unlocked automatically. If you have an inactive device, you will need to contact Sprint Customer Service (military users will have to provide the necessary documentation). Plus, each phone number can unlock up to two devices per year.
Requirements:
The account linked with your iPhone should be in good standing.
At least 40 days have passed on your Sprint-based iPhone.
You have paid off-lease agreements or installment billing.
The device should not be the one that is lost or stolen. (How to unlock a stolen iPhone without a password?)
Purchase of leased equipment has been carried out at the end of the lease.
3. How Much Does It Cost to Get a Phone Unlocked with Verizon
Its unlock request is free, provided the iPhone is not marked as fraudulent or reported missing or stolen. Thanks to its updated unlocking strategy, Verizon can now unlock its devices, which states that newly purchased phones will automatically unlock after 60 days of continuous use.
The carrier will lock the device on its network during this period, whether for delayed payment or prepaid iPhones. In addition, you can also unlock it by dialing 800-922-0204. You may have to prove that you have paid for the equipment in full during the consultation.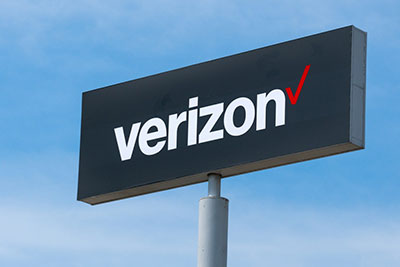 Learn More:
4. Request for Unlock Cost with T-Mobile
Similarly, T-Mobile provides free unlocking support. It has several ways to request unlocking for users, depending on the device you want to unlock. Prepaid devices must have been activated on T-Mobile for at least one year. You can follow the specific instructions of T-Mobile to unlock the device.
To activate an eligible original or military personnel device, you must contact T-Mobile Customer Support and offer an available T-Mobile account. What's more, for ordinary users, you need to prove that your iPhone has been used on the network for at least 40 days and has paid all necessary bills. Last but not least, the device should not be reported as stolen, lost, or associated with fraud.
5. How Much Is It to Get an iPhone Unlocked with Three
According to Three, the iPhone purchased from it after 2014 will be automatically unlocked free of charge as long as it is connected to Wi-Fi or iTunes. You can also try the iTunes method to handle the devices you purchased before that point. The premise is to make a backup of the device first because Three will delete everything on your iPhone during unlocking.
You can fill out the request on Three online support.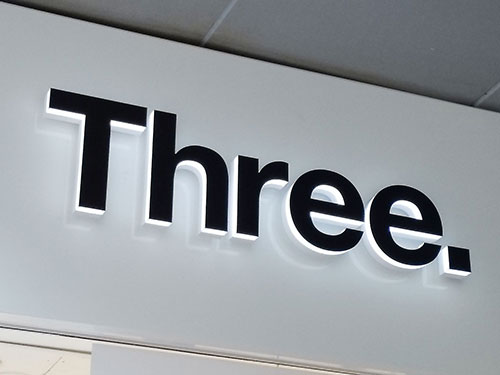 6. How Much Does It Cost to Have an iPhone Unlocked with Vodafone
Unlocking through Vodafone is free for all customers, whether you pay by contract or not, provided that you get the iPhone from its official website. If you purchased your device from other providers such as Carphone Warehouse, it could not work for you.
Before unlocking, you should have a Vodafone account or know the details of the person who has one. The company said it would reply to any unlocking request within 72 hours, but if you can't present some preparation information after contacting the phone manufacturer, the response may take ten days or even longer.
Check the Vodafone online unlocking form here.
7. How Much Does It Cost to Unlock an iPhone with O2
iPhones purchased from O2 after August 1, 2018, are unlocked. After that, as long as the contract payment has been completed, the device can be unlocked free of charge in the following four ways - signing in to the My O2 account, using the My O2 app, trying Live Chat, and contacting O2 Support directly.
For the first two methods, you will get clear unlocking instructions after entering the relevant page. If you use other solutions, you may receive a message after making a request to let you know when your iPhone is unlocked. At this time, you only need to open a new SIM card, and the unlocked status will be displayed on the page. If not, please connect the device to iTunes with a non-O2-SIM to unlock it.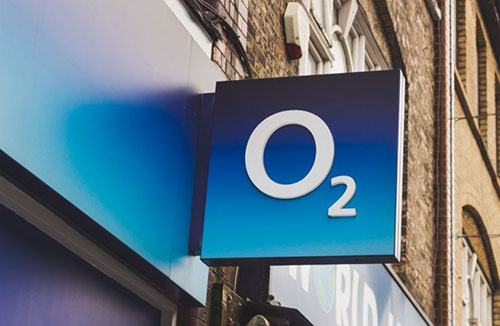 Part 3: Steps to Follow after Unlocking iPhone with Carriers
Assuming your carrier confirms your iPhone is unlocked, what can we do to get full access to the device? Here are the remaining steps:
For a SIM card from a provider other than the existing carrier, please take your SIM card out of your iPhone and insert a new one. Then you should get an activated device.
If there's no extra SIM card to use, please back up your iPhone to a computer or cloud storage like iTunes or iCloud, wipe out your device, and restore it from the backup you just created.
Part 4: How Much to Unlock iPhone with IMEI Services
To find the final costs for completely unlocking your device in this way, please check the following first:
Know your iPhone model.
The network your iPhone is now working with.
You do not have outstanding financial balances.
Your iPhone is not blacklisted.
Your iPhone is not iCloud-locked. (How to unlock an iCloud-locked iPhone?)
Well, how much does it cost to unlock an iPhone 13/12/11/XR/X/Xs/8/7? OK, below is a table to present the price of using IMEI unlocking services provided by mainstream carriers:
| | |
| --- | --- |
| Carriers | Costs |
| AT&T | About $20 |
| Sprint | About $200 |
| Verizon | About $30 |
| T-Mobile | About $200 |
| Three | About $50 |
| Vodafone | from $60 to $250 |
| O2 | About $25 |
Judging from the above, the average price to unlock a phone with IMEI is around $100.
Part 5: How Much to Unlock iPhone with Trustworthy 3rd-Party Software
SIM lock is really annoying, but what's worse is when the iPhone is locked by screen lock, iCloud account, iCloud activation lock, etc. No matter what your situation, you can't use this device at will. Isn't it amazing if a product can conquer all iPhone locks? The progress of science and technology gave birth to iOS Unlock, the best iPhone unlocking tool at present. This product allows you to say no to all locks on Apple devices.
Why choose iOS Unlock?
Fully unlock various locks on iPhone in just simple clicks.
Bypass screen locks like 4-digit passcode, 6-digit passcode, Touch ID, Face ID, and Screen Time Passcode.
Remove iCloud activation lock and Apple ID/iCloud account.
Bypass/remove MDM without data loss.
Apply to various iDevices, including iPhone 14/13/13 Pro (Max)/13 mini/12/12 Pro (Max)/12 mini, iPhone 11/11 Pro/11 Pro Max, iPhone X/XR/Xs/Xs Max, iPhone 8/8 Plus, iPhone 7/7 Plus, iPhone 6/6S/6 Plus, iPod touch, iPad, etc.
It won't disclose your privacy.
How much to unlock iPhone with iOS Unlock?
Free trial.
1 Year License: $49.95 (1-5 Mobile Devices on 1 PC)
Perpetual License: $59.95 (1-5 Mobile Devices on 1 PC)
Customized Version: Over $59.95 (More Mobile Devices on More PCs)
This all-in-one program can unlock various locks on iPhone/iPad/iPod touch, as described earlier. Next, let's take screen lock removal as an example to illustrate how iOS Unlock works:
Step 1. Primarily, download and install iOS Unlock on a computer. Then go for "Screen Unlock" from the modules listed on the interface.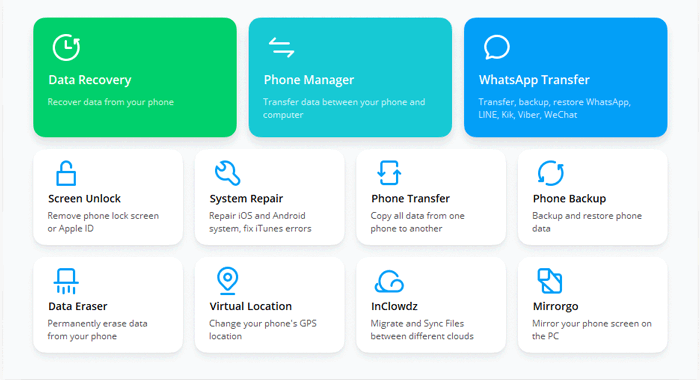 Step 2. Use a USB cable to connect your iPhone to the computer and wait until the utility detects it. Afterward, click on "Unlock iOS Screen".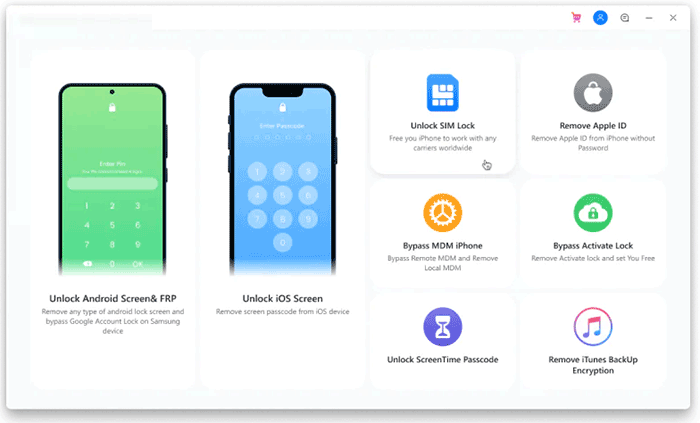 Step 3. Follow the on-screen directions to put your iPhone into the "Recovery Mode" or "DFU Mode".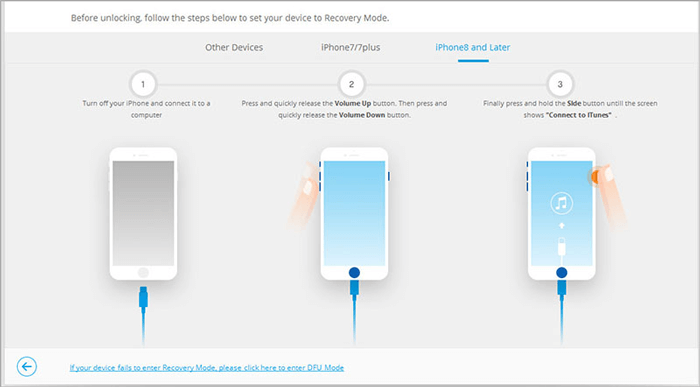 Step 4. While getting the proper mode, please check your iPhone model and system version. Subsequently, click on "Download" to get the firmware package.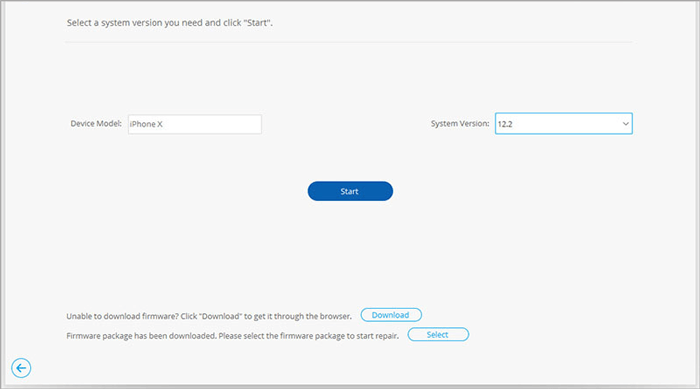 Step 5. When the download is over, please tap "Unlock Now" to start unlocking your iPhone. Once done, you can access your iPhone as anticipated.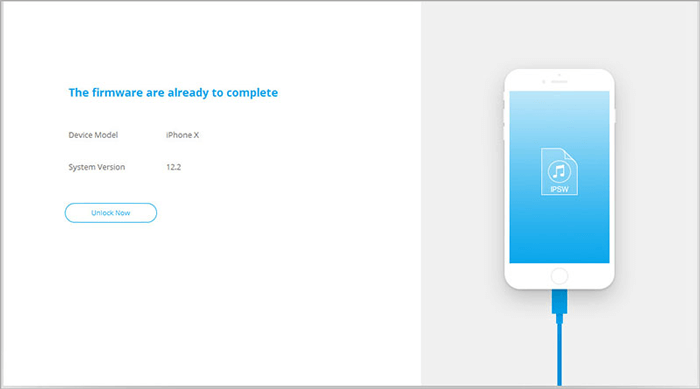 Finally Verdict
Obviously, it is pretty easy to get your iPhone unlocked and won't cost you a penny if it meets the conditions said above. And we hope this is your current situation.
However, some Apple forum users reported that they got second-hand iPhones and needed to crack Apple IDs, screen locks, or other types of locks to fully manipulate the devices. Well, if you're trapped by it, please pick iOS Unlock directly. This smart program can expertly remove all kinds of locks in iPhones without any prerequisites.
Related Articles:
How to Unlock Android Phone With Google Account [2023 Update]
Authoritative Answer: How Long Does It Take to Restore an iPhone?
How to Tell If iPhone Is Unlocked without SIM Card? 4 Methods in 2023
[Complete Guide] How to Transfer Passwords to New iPhone 14/13/12/11/X/8?
3 Easy Methods to Remove MDM from iPad with/without Computer or Password
How to Fix iPhone/iTunes Error 56 Effortlessly? 7 Ways You'd Better Know.