How to Unlock iPhone with Emergency Call Screen [Guide 2023]
Have you ever been locked out of your iPhone and wondered if there's a workaround? Interestingly, unlock iPhone using emergency call hack has been making rounds on the internet, promising a quick unlock for your device. This method allegedly leverages the emergency call feature of iPhones to bypass the lock screen, offering a potential lifeline if you've forgotten your passcode. Let's explore this unlock iPhone by calling it and how to bypass iPhone lock screen using emergency call.
Part 1. Can We Unlock iPhone Using Emergency Call Hack?
Yes, iPhone users can use a small hack to unlock their devices without using their passcode or fingerprint. This trick is commonly called the "emergency call hack" and involves using the emergency call feature on the lock screen. However, this method works only on iOS devices running on outdated version 6.1 and has a limited success rate. Therefore, this method might go through on the latest iPhone models. Apple closed this loophole with the release of the later versions of iOS.
See Also:
Part 2. How to Unlock iPhone with Emergency Call Screen [Only for iOS 6.1]
Unlocking iPhone's emergency call screen is an incredible hack to bypass the lock screen on iPhones running iOS 6.1 or older with a few simple steps. However, it is essential to remember the following points before you begin the unlock process:
The method works on iOS 6.1 only.
You don't get access to all the iPhone features after unlocking. The only features you can access are contacts, dialer and photos. You'll be stuck on the lock screen if you try to maneuver to other features or apps.
Steps to unlock the iPhone with iPhone emergency Dialer codes screen:
Slide the emergency call screen to unlock it. Type the passcode randomly.
Then, touch the "Cancel" button on the screen and slide the screen to bring the passcode screen.
Now press the "Emergency" button and then the power button simultaneously for a few seconds. The "slide to power off" screen will appear. Tap "Cancel".
Dial any emergency number, say 911. Tap the "emergency call" on the screen and quickly "Cancel" button. Turn the screen off by pressing the power button.
Turn the screen on by pressing the power button and then slide to unlock the iPhone.

Press the power button for about 3 seconds, then select the "Emergency" option before displaying the "slide to power off" choice. Great, your iPhone is now successfully unlocked.
More Related:
Part 3. How to Bypass iPhone Passcode with Siri [Only for iOS 10]
Siri is a feature of the iOS 10 that allows you to unlock your iPhone without entering a passcode. Here's how to unlock iPhone with emergency call screen:
Activate Siri by holding down the Home button for a few seconds. Ask Siri what time it is.
A local time will be displayed, and later, the clock icon. Tap it.
Small icons will appear on the World Clock. Locate the "+" sign and click it.
Locate the search box and enter any characters. Afterwards, Select all of these entered characters.
Following that, you will get some options on the screen. Click "Share" to proceed, then select the message option.
Touch any character within the "To" field on the message page and press the "return" key on your keyboard.
Wait for a moment. Then press the Home button, and this action will unlock your iPhone.
Part 4: How to Unlock iPhone on the Lock Screen [For iOS 15.2 and Later]
iOS 15.2 and later versions provide more than just an emergency call option on the lock screen. They also offer an "Erase iPhone" option, allowing users to bypass the passcode and erase the device directly. However, this action requires the Apple ID password to be connected to the network for security reasons.
Begin by inputting an incorrect passcode multiple times. This causes your iPhone to enter the "iPhone unavailable" or security lockout screen.

Locate the Erase iPhone option at the lower right corner of the screen. Tap on it.
Tap the "Erase iPhone" option again to confirm the process.
Type your Apple ID password. After successfully entering the password, your iPhone will initiate a reset process. This will restore your iPhone's functionality, allowing you to use it again.
Part 5. How to Bypass iPhone Lock Screen without Using Emergency Call [For All iOS Versions]
There are several methods to bypass the lock screen of your iPhone, but using a professional tool like iOS Unlocker is the most efficient way. It's a comprehensive unlocking software designed to bypass the iPhone lock screen without emergency calls for all iOS versions and can help you access your device in just a few clicks. It is simple with well-built functionality and does not require any technical skills.
Key Features of iOS Unlock:
Bypass the iPhone lock screen passcode, regardless of whether it's a 4-digit, 6-digit code, Touch ID, or Face ID, without the password.
A 100% success rate and no data loss during the unlock process.
Offer iPhone iCloud unlock service to remove iCloud activation lock.
Compatible with the latest iOS version and all popular device models such as iPhone 7/7 Plus, 14/13/12/12 Pro (Max), iPhone 11/11 Pro/11 Pro Max, iPhone 8/8 Plus, iPhone Xs/Xs Max/X/XR/, iPhone 6/6S/6 Plus, iPod, iPad, etc.
Easy to use and smoothly bypass the screen lock in a few minutes.
Remove remote management or MDM on iOS devices without data loss.
To use iOS Unlocker to unlock your iPhone without an emergency call, follow these steps:
Step 1:Download and install iOS Unlocker on your PC. Launch the program and select 'Unlock' from the main interface.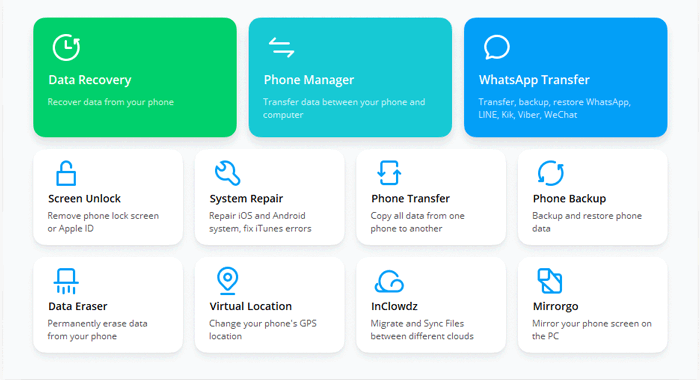 Step 2:Connect the iPhone to the PC or Mac using a USB cable and select 'Unlock iOS Screen'.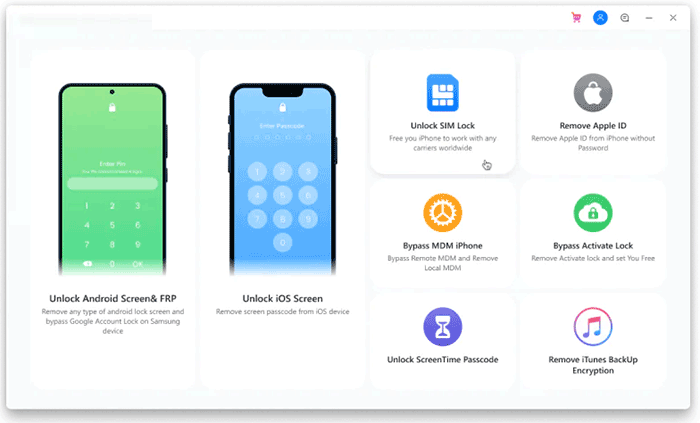 Step 3: Set your iPhone to recovery mode by following the instructions on the screen. Keenly use the combination keys shown.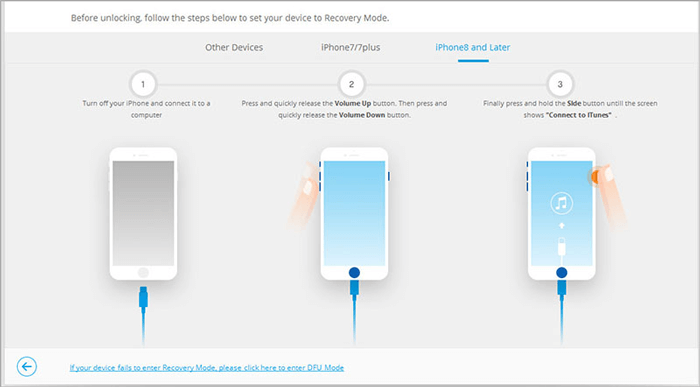 Step 4: Once your iPhone gets into recovery mode, the Unlocker tool will recognize it. Check if the information on the screen matches your iPhone. Download the firmware by clicking on "Download". You will use this firmware package to erase the password.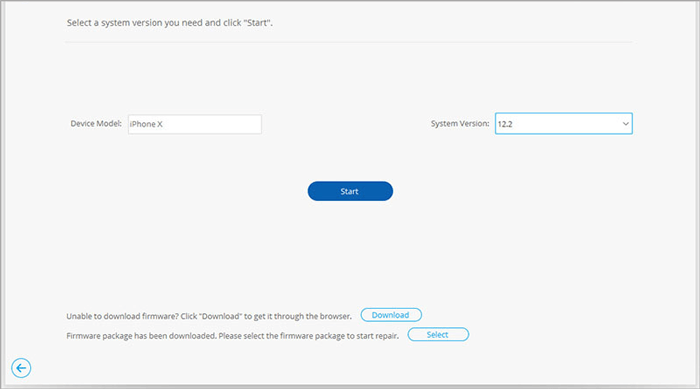 Step 5: After downloading, click "Unlock Now" on the screen. This will start the process of wiping the passcode.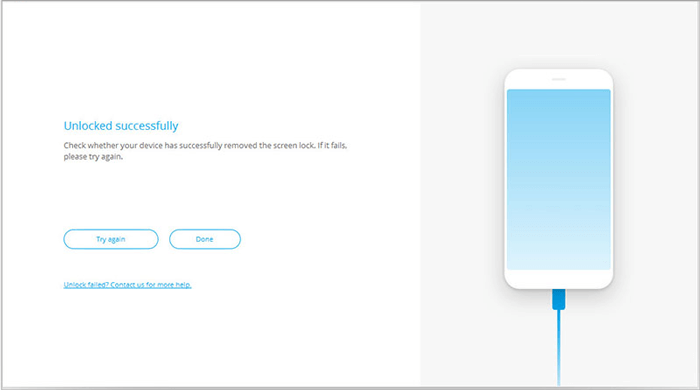 Once the process is done, your iPhone will be unlocked, and you can create a new passcode.
Part 6. How to Unlock iPhone without Passcode Using iCloud
iCloud is a great feature that helps sync and back up all your data. This feature is handy when unlocking your iPhone without the passcode. It works better if the Find My iPhone feature is enabled on your iPhone. You can easily erase your iPhone remotely via iCloud and be able to set up the new passcode.
Here's how you can unlock your iPhone without a passcode via iCloud:
Go to the iCloud website on your computer or laptop.
Log in to the account with the same Apple ID as your locked iPhone.
Click 'Find My iPhone'. Select your locked device from the list of devices associated with this account.
Select 'Erase iPhone'. Follow the instructions on the screen. Then, wait for the process to complete.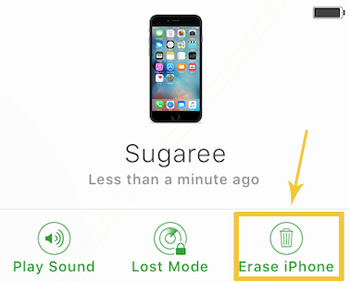 Part 7. How to Unlock iPhone without Password Using iTunes
You can restore your locked iPhone using iTunes. The process erases all your iPhone's settings and data, such as passcodes, contacts, photos, messages, etc. This will enable you to access the device without any passcodes.
Here's how you can unlock iPhone without a password using iTunes:
Connect your locked device to the computer or laptop with iTunes installed.
Launch the latest version of iTunes or Finder on your computer or laptop and wait for it to recognize the device. Locate your device from the list.
Click the 'Restore' option from the Summary tab in the iTunes menu. Then, confirm your selection by clicking 'Restore' again when the "Restore or Update" screen prompted.
The process will take a few minutes to complete. After, you can now set up your device as a new one.
Final Words
In conclusion, the emergency code to unlock iPhone hack provides a backdoor to unlock an iPhone. While it can be a lifesaver when the passcode is forgotten, it also raises significant security concerns. It's essential for iOS users to stay informed about such vulnerabilities to ensure their data's integrity and security. Always remember a device is only as secure as its weakest access point.
Related Articles:
How to Reset Restriction Passcode on iPhone 14/13/12/11/XS/8/7?
[Fixed] How to Restore without iPhone Backup Password?
6 Ways - How to Delete Photos from iPhone but Not iCloud?
How to Fix iPhone Not Syncing with iTunes/Computer [11 Methods & 1 Alternative]
Best 5 Ways to Transfer Photos from Android to iPhone in Minutes
6 Ways to Transfer Photos from Computer to iPhone Effectively