Full Guide of Root Master
Android rooting is a unique process that allows you to "unlock" the security measures that were put in place on your smart phone or tablet to secure it or limit its use in the first place. Once you have successfully unlocked these security measures, you are then provided with special "administrator" rights (privileges).
You can use the newly acquired administrator rights to do various amazing things with your device, including installing interesting custom ROM's, uninstalling the stock apps that came with your device, creating additional storage space and even installing unsupported apps among other things that were not possible before.
See Also: Top 7 Root Apps to Help You Root Android Devices
Android rooting is a slightly risky process that apart from voiding your smart phone or tablet's warranty may also end up bricking your device if it is done inappropriately. This makes it important to ensure that you always make use of a reputable rooting tool to unlock your android gadget. This full guide to Root Master is going to introduce you to one such rooting tool that is making headlines for all the right reasons.
Part 2. How to Root Android Device with Root Master?
What is Root Master?
Root Master is a popular leading application that can be used to root or even unroot android in a single click. This amazing one click root tool is directly installed as an android application and does not require PC for it to work. The Root Master app which was developed by a Chinese team that belongs to the XDA developers group was initially provided in the Chinese language.
However, this Android app has been translated into English to make the rooting process a lot easier for individuals that do not understand the Chinese language. The Root Master program can be considered to be the ideal standalone rooting tool as it also provides you with the ability to unlock (unroot) your android smartphone or tablet in a single click.
The popular app is constantly updated to include support for almost all the latest devices. It is, therefore, no surprise that the Root Master program can fully support almost all android devices. According to credible sources, the easy to use rooting tool has an amazingly high success rate.
Pros
- An easy to use yet highly attractive user interface.
- Able to remove root from Android device with 1 simple click.
- Fully compatible with Android 1.5 and higher (up to Android 5.0).
- The Root Master APK file is relatively small in size as compared to other rooting apps (about 4MB).
Cons
- Not available for PC.
- Not sure whether to support Android 5.0 or above version.
Similar Tools: KingoRoot, KingRoot, FramaRoot
How to Use Root Master to Root Your Android Device?
Step 1. Backup your Android data to avoid losing them during the rooting process. Then visit root-master.com on your device and download it directly through any Internet browser on your device.
Step 2. Install the Root Master on your device and then launch the stock "Settings" application and activate the "Allow Installation from Unknown Sources" option.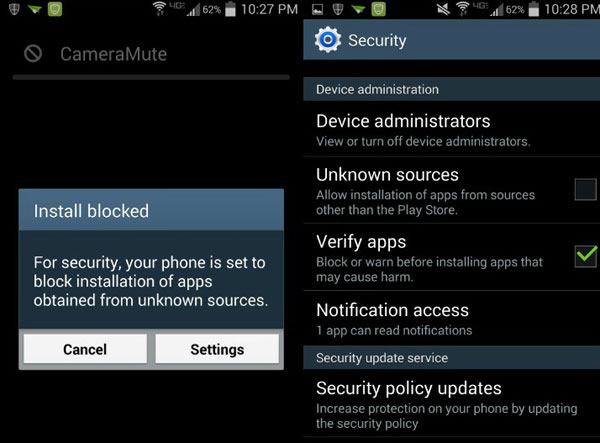 Step 3. Once the program has been installed, you can launch the app and click on "Start" button to begin the rooting process. Please be noted that the rooting will last for a few minutes.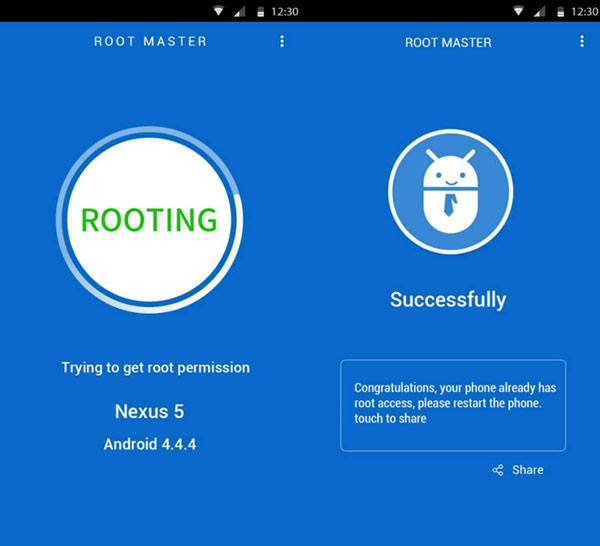 Now, you can check the Android device is rooted or not by yourself, and then install or uninstall any sources of apps as you like.
Related Articles:
How to Root Android Devices in Different Ways
How to Root Android 6.0 Mashmallow